With strikingly diverse landscapes, a handful of adrenaline pumping adventures and a culture known for their laid back vibe and happy go lucky attitude, Costa Rica provides the perfect outdoor playground for those looking to unleash their inner explorer.
Though Costa Rica offers many unique activities, there are a few quintessential experiences that capture the true essence of the country. They are the kind of things that make people raise their eyebrows and ask, "how could you not do that in Costa Rica?!"
So in addition to enjoying a margarita on the beach and whiling the days away by the pool, make sure to add these activities to your list to have that classic Costa Rica trip. The ones that make everyone say, "I loved Costa Rica, it was amazing and I want to go back!"
10 Essential Costa Rica Experiences

See a sloth in the wild
The experience of seeing these cute and fuzzy creatures in the wild is unlike any other. First, they're hard to spot since they camouflage insanely well and well, they're so darn adorable! With a silly grin plastered to their face, a miniature bear-like appearance and very sloooow movements, sloths are probably one of the animals people want to see in Costa Rica the most.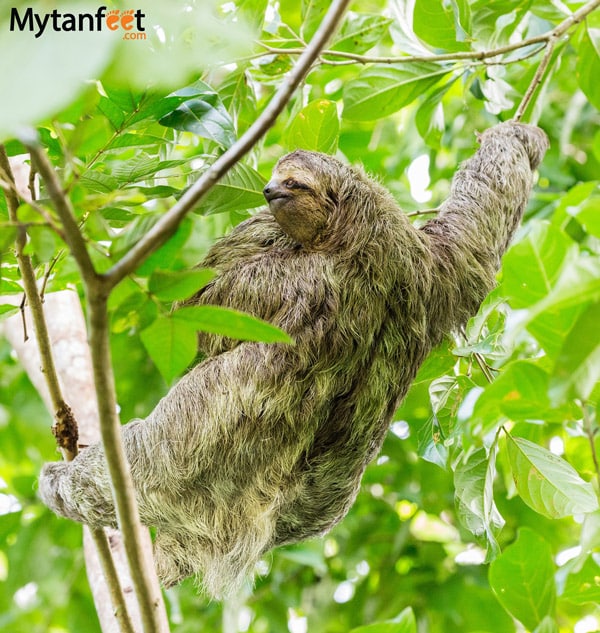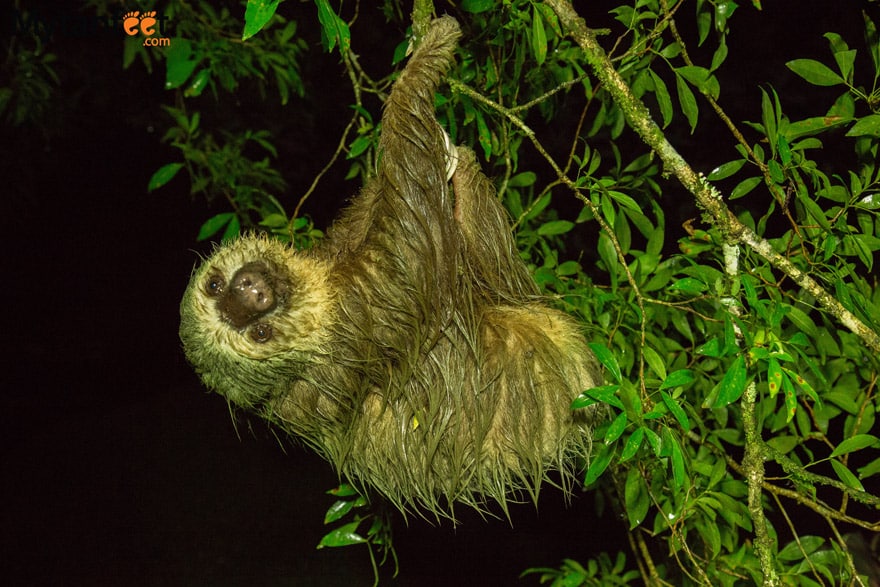 It's best to do some research to find out the best places to see sloths, most visitors assume they're easy to spot and are everywhere, but that's a huge misconception. Sloths are good at blending in with the trees they call home and usually are on the tippy tops or deep into the jungle. You need a good eye to spot them on your own or hire a guide.
Once you have your first wild sloth sighting, you won't ever forget that feeling and you'll get to say you saw a wild sloth in Costa Rica!
Read our guide on how to spot sloths in the wild and the best places to see them.
Watch a sunset on the beach
Sunsets in Costa Rica are spectacular – I've heard many times from travelers that Costa Rica sunsets are their favorite. Though sunsets on the mountainside are equally as beautifully, I absolutely love sunsets on the beach. They're always different and remarkably vibrant, not to mention the reflections of the color on the water and sand are incredible!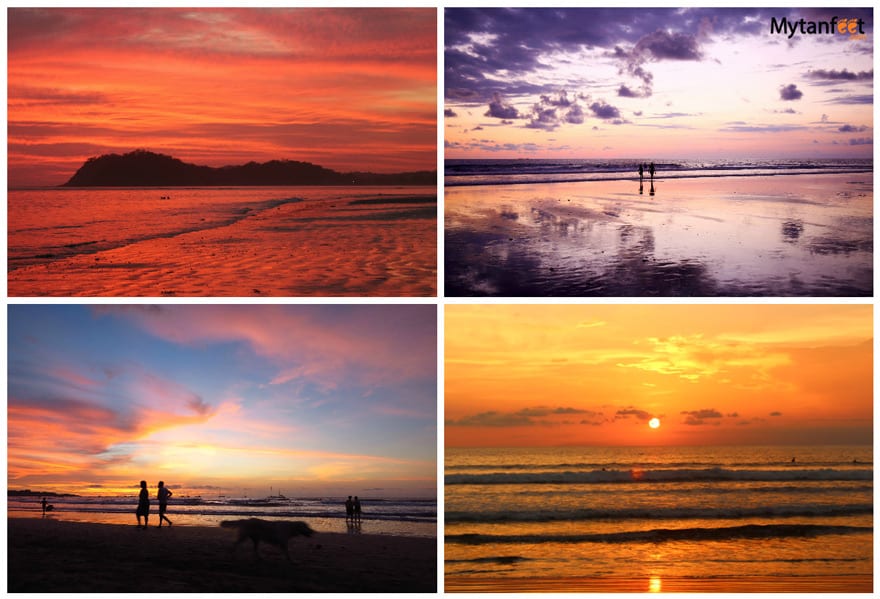 There's nothing like ending the day watching nature say goodnight by painting the sky with brilliant golds, oranges, reds and pinks. It makes you grateful for the opportunity to travel to a country so beautiful.
Fly over the forest on a canopy tour
Want to see Costa Rica from a bird's eye view? Go ziplining! Famous for their canopy tours, Costa Rica's ziplining is a unique experience since there are so many in the country. You can zipline over rivers and waterfalls and through trees, but most people love the rain & cloud forest canopy tours.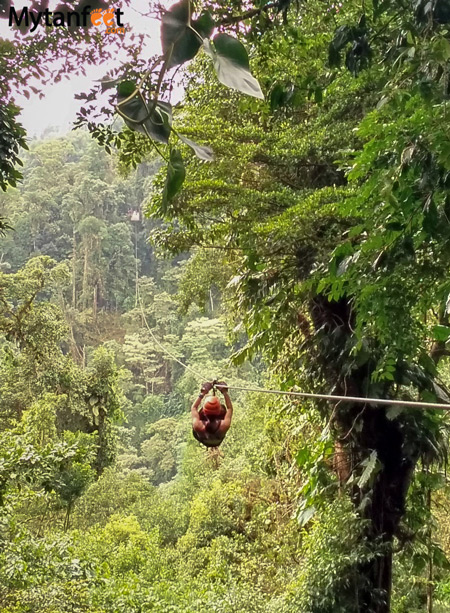 The best places to soar over the forests are in Arenal and
Monteverde
, we love the
Sky Adventures Park
. Get unbeatable views that you wouldn't otherwise! If there's any one activity travelers should do in Costa Rica, it's ziplining. Nothing shows you had the ultimate Costa Rica trip than strapping yourself to cables and flying 300 feet above the ground!
Jump off a waterfall
Waterfalls deep in the jungle, waterfalls near volcanoes, waterfalls on the river banks, there are waterfalls everywhere in Costa Rica! Many are a trek to get to, such as Nauyaca and La Cangreja but the reward is worth it after a hot hike under the sun.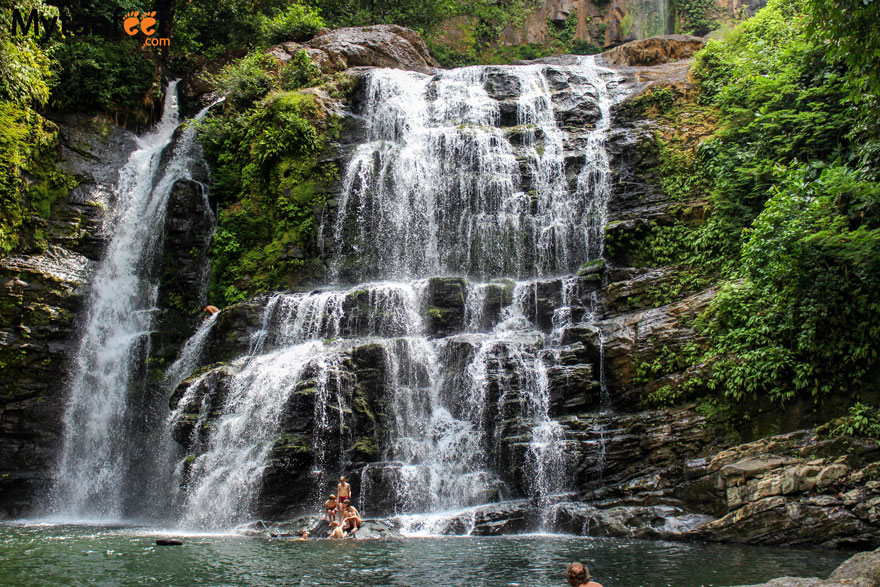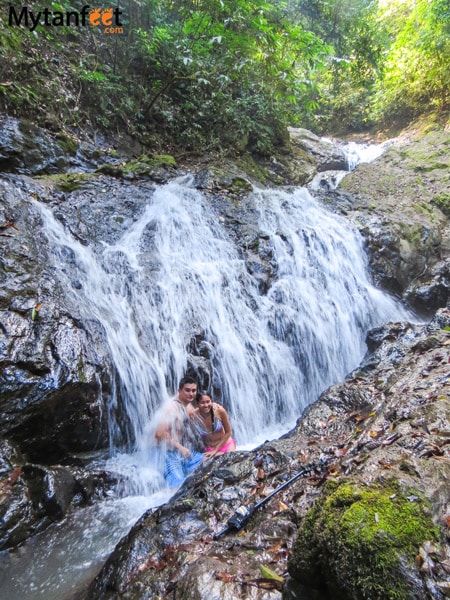 Jump off the fall, swim in the pool or sit under the water. There is even a waterfall in Uvita that you can waterslide down on! A couple more favorites are the Rio Celeste waterfall pictured above, Catarata del Toro and Catarata Llanos de Cortes. And of course, there are many smaller waterfalls around.
Some places have waterfall exploring tours, like the picture on the right which was taken with Waterfall Tours in Jaco. We climbed up 7 small waterfalls, but there are other more exciting tours that let you jump off waterfalls up to 75 feet tall!
When it comes to must-see natural attractions in Costa Rica, waterfalls are one of them. Don't miss out on floating in the pool of a thundering waterfall, under a clear sunny sky. Check our post on the best waterfalls in Costa Rica!
Have a pipa fria on the beach
Costa Rica's intense heat can be a bit much so to cool down, get a nice cold pipa fria. There are always vendors on the beach selling these refreshing coconut treats for around 500 to 1000 colones. After laying out and playing in the waves, quench your thirst with the cool water of a coconut plucked straight from the nearby trees.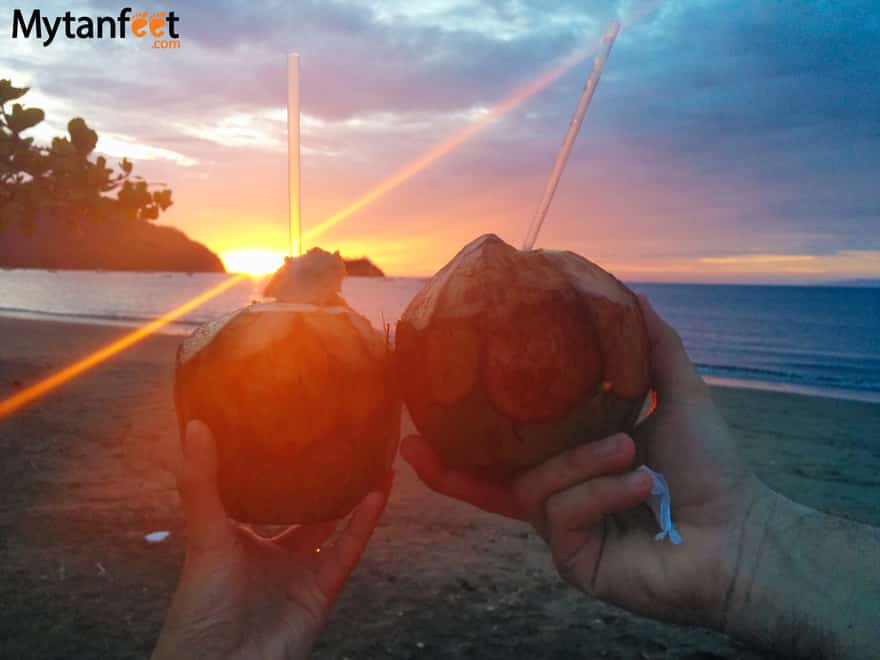 Everything about a pipa fria is so Tico, from the vendors yelling Pipa! Pipa fria, to them pulling a coconut out from their cooler and using a huge machete to hack the top off with amazing precision.
Try Costa Rican coffee from a chorreador
If you're a coffee fanatic, then you have to try Costa Rican coffee made the traditional way which is with a chorreador. It's a contraption that has the basic structure of a standard coffee maker but it uses a couple unique items. Learn how it works from Yeison whose grandparents picked coffee as a living and grew up making it this way!

If you visit a finca, traditional coffee shop or an old-school soda (typical Costa Rican restaurant), they will make coffee this way. Ask any Tico how to make coffee using this method, and they'll tell you about their days using a chorreador as a kid with their grandparents.
If you want to dive into the coffee culture even more, take a tour to learn how the country processes their coffee and why it's different than the rest of the world. Begin each day experiencing Costa Rica as much as possible, starting from waking up to the smell of Costa Rican coffee made the way it has been for decades.
Have a beach all to yourself
Whether you're in the Pacific or Caribbean, there are beautiful beaches up and down both coasts. Many beaches are publicly known and developed, but there are many that aren't. It is normal to have the beach all to yourself if you can find one of the beauties.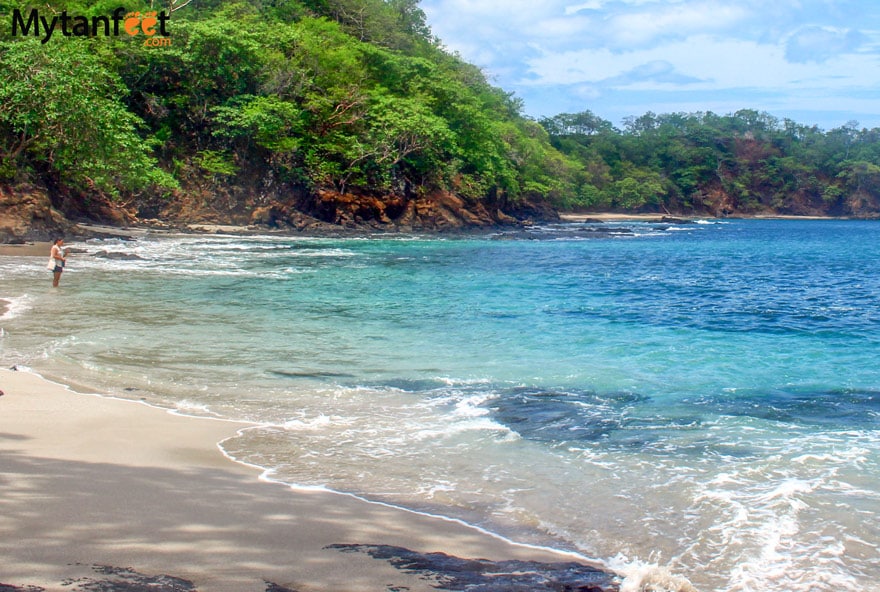 Yeison and I have found many secret beaches simply by hopping in our car and driving down roads we thought were dead ends.  Instead, they led us to some of the most incredible spots we've ever visited in Costa Rica.
Whenever we take our friends and family to our favorite secluded beaches which are more often than not, completely empty, they're in shock. We've heard many stories of how crowded the beaches are in Spain, Australia, California and so on, but in Costa Rica, you can have a tropical paradise all for you and you alone.
Try Gallo Pinto with Salsa Lizano
There is no experience more Costa Rican than this one – eating the traditional breakfast gallo pinto with Costa Rica's hallmark sauce, Salsa Lizano.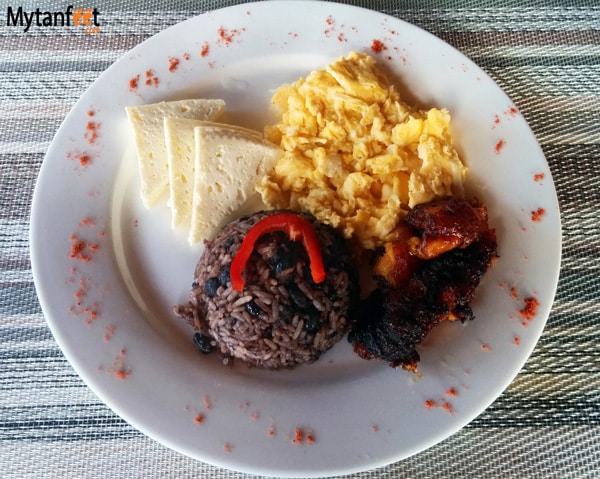 Ticos eat this dish for breakfast, lunch and dinner (Yeison can eat it all day every day!). Pair that with a cup of strong Costa Rican coffee and you got yourself a typical Costa Rican breakfast, you can't get more Tico than that when it comes to food!
Their signature sauce, Salsa Lizano has a dark color with a tangy flavor. Ticos like to put it in rices, beans and meat  since much of their food is actually not very flavorful and this is one of the few sauces they like. Many of the times I eat at a Tico household, all they put on their meat is Salsa Lizano! If you want to go extra Costa Rican, put a bit of the chilera (spicy pickled vegetables) on top!
Have a beer with Ticos
Ticos are some of the most laid back and funniest people I've ever met, especially the ones that live at the beach. I enjoy hanging out with Yeison's friends since they know how to have a good time, and the ultimate thing to do for those who want to have a classic Tico experience is to have a beer with them.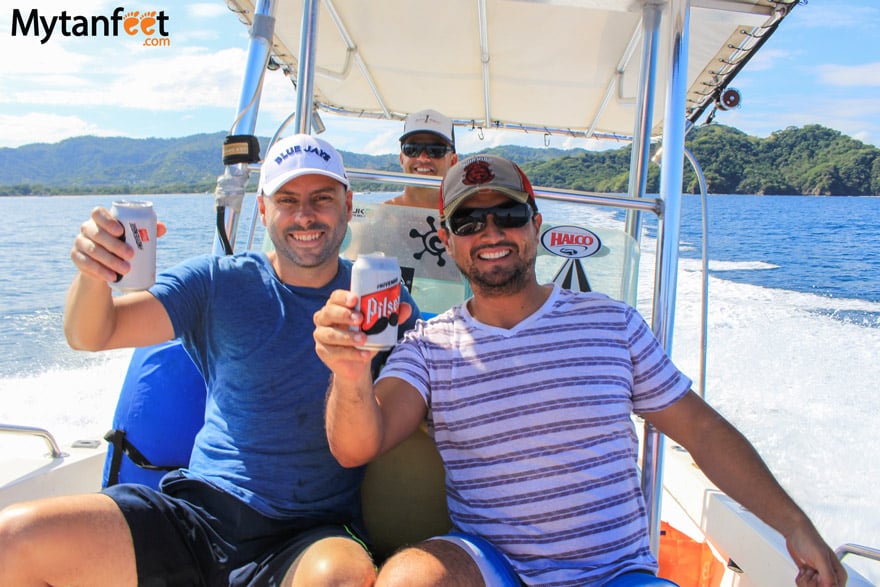 Costa Ricans love beer, that is a known fact. If you're driving in the country side, a tiny rural town may not have a medical clinic or a supermarket, but they damn well sure will have a bar or two. When you go to a Tico's house, they'll most definitely offer you juice or beer. Make sure to try their local beers such as Imperial or Pilsen, Costa Ricans love to share their favorite drinks and can talk about it for hours!
You can make instant friends with a Tico by offering them a beer, that small gesture opens up the door to a fun night getting to know their culture, the people and lifestyle.
Explore the rain forest and the beach in one trip
Costa Rica's small size makes it relatively easy to travel from one destination to another so visitors can enjoy many contrasting landscapes and climates in one trip. The best way to experience and enjoy Costa Rica as much as possible is to visit several different places and you can do it within a couple hours of driving!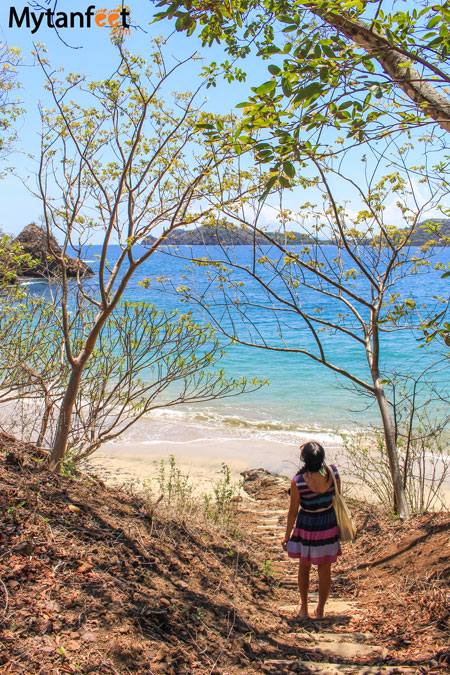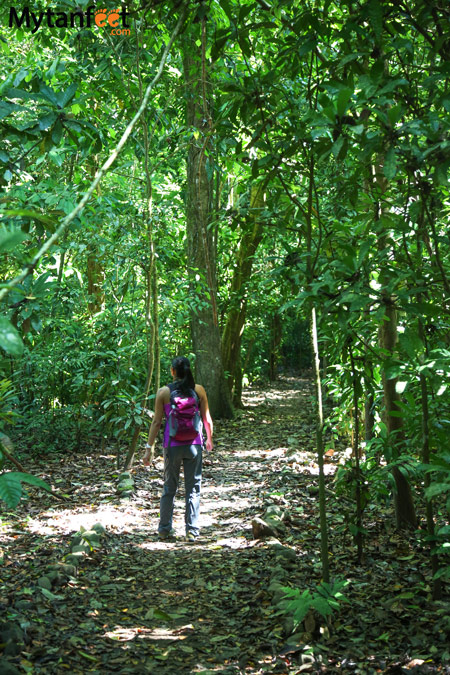 The rain forest is only 3 hours driving from the city and the beach, as well as the cloud forest. The culture of the Caribbean is one of a kind and is a short plane ride away from the city. Experience dry tropical forest one day and tropical rain forest the next. If you go down to the South Pacific, visit a beach enveloped by lush rain forests and mountains.
If you're not sure where to go, check our article about the best places in Costa Rica for first timers. You'll get a little bit of everything with these suggested places!
These experiences will make any trip to Costa Rica unforgettable, leaving cherished memories for a lifetime. You'll experience the essence of Costa Rica when you try gallo pinto, fly over the rain forest and lay on a beautiful beach with no one around. All bucket list worthy items to tick off.
Runner up Costa Rica experiences:
Do yoga on the beach at sunrise
Catch a wave
Soak in the natural spas and hot springs
For more ideas of things to do in Costa Rica, check out our favorite 50 activities.