Mangroves are one of the most important type of forests in the world and being a tropical country, Costa Rica is home to many extensive mangrove forests. One of them, Damas Island, is right outside of Manuel Antonio, just a 45 minute drive away. Home to a plethora of wildlife, the Damas Island Mangrove tour is an excellent day excursion from Manuel Antonio.
This tour is excellent for young families and senior citizens who want to enjoy some beautiful scenery and see interesting animals. Read on to see what the tour is like and how to get our tour discount!
The Damas Island Mangrove Tour by Boat
The Damas Island is in the Puntarenas province, 168 kilometers (104 miles) and about a 3 hour and 10 minute drive from San Jose.
Times of Tour
As the Damas Island Mangrove tour can only be done in high tide, the time of the tour depends on the tide.
What's Included
Boat, bilingual guide, refreshments, lunch/dinner.
Location
Damas Island is about 6 kilometers north of Quepos. You will be taken to a local's house to board the boat.
Other things to know
The boat is a covered river boat.
It is recommended not to make other plans for the same day you do the mangrove tour since this tour starts depending on the time.
They offer single and double kayaks.
Our Experience
As we went end of September, there were only two boats in the mangrove doing the same boat tour and we had one boat all to ourselves! Although it was rainy season, we had pretty good weather for most of the tour. It was very sunny when the tour started and then halfway, it started to rain lightly. It rained about 30 minutes and then it stopped for the rest of the tour.
We saw a ton of animals like crocodiles, monkeys, kingfishers and bats and below are some photos of them. We didn't see that many birds since the migratory birds were still making their way back south.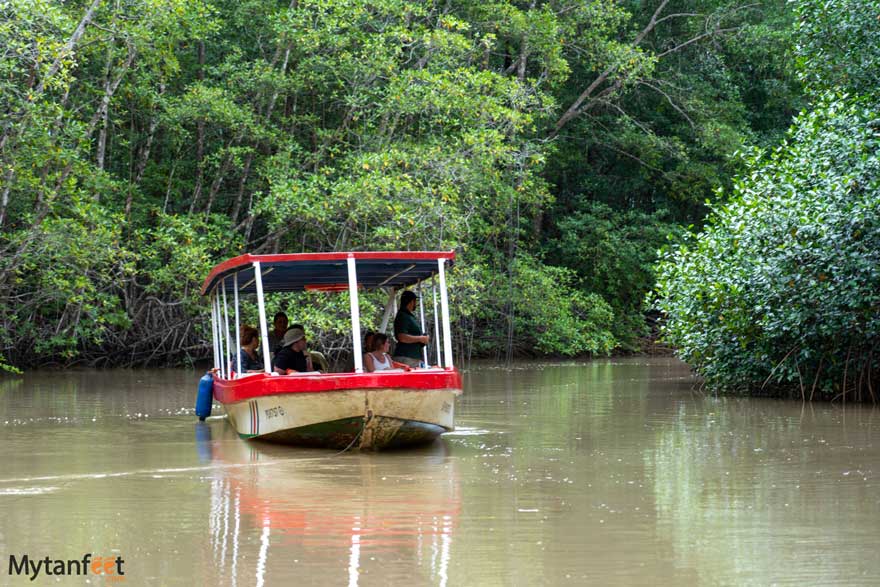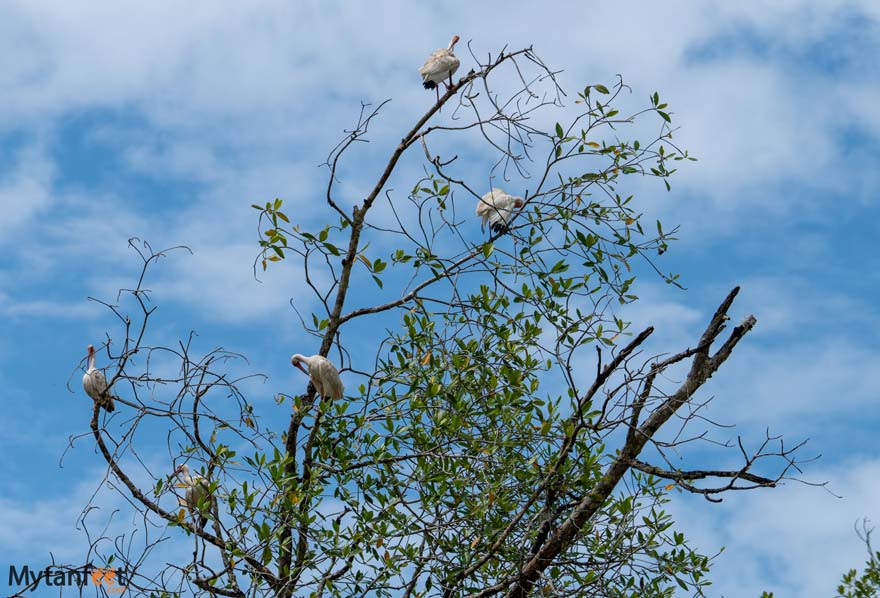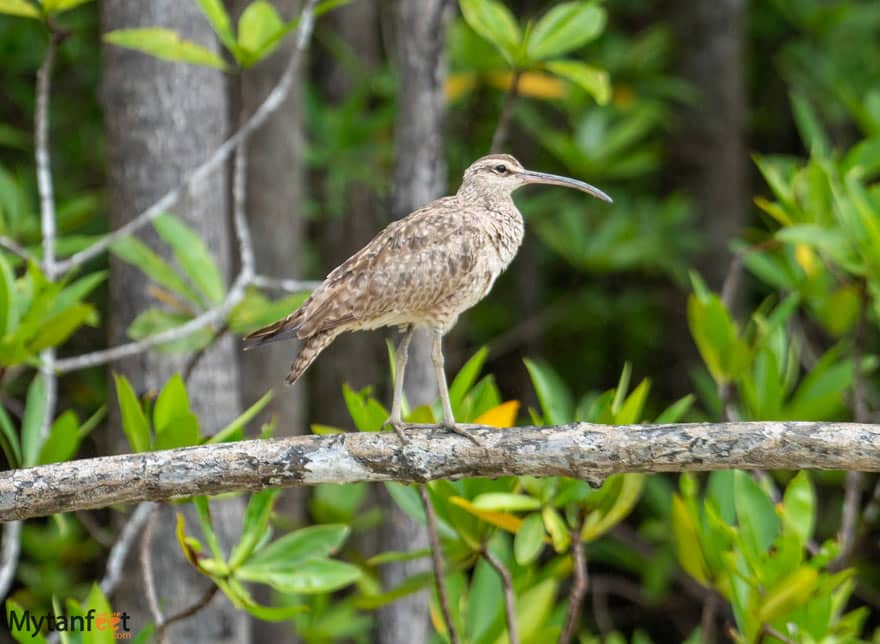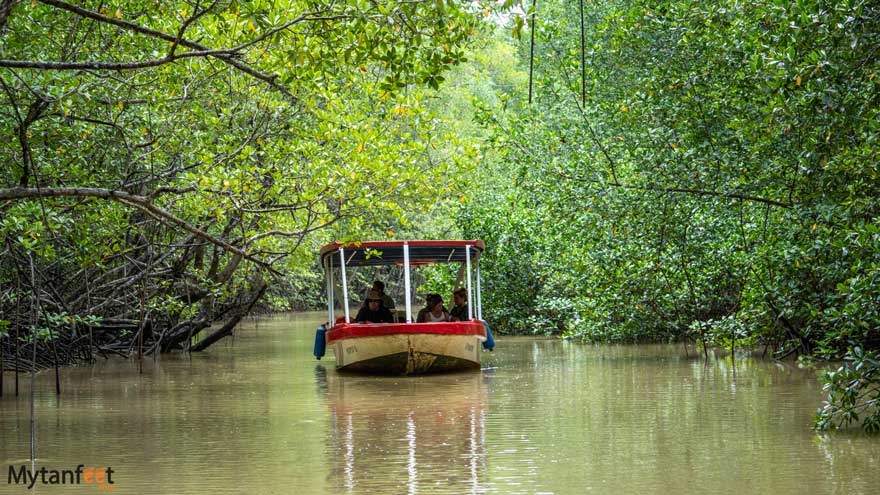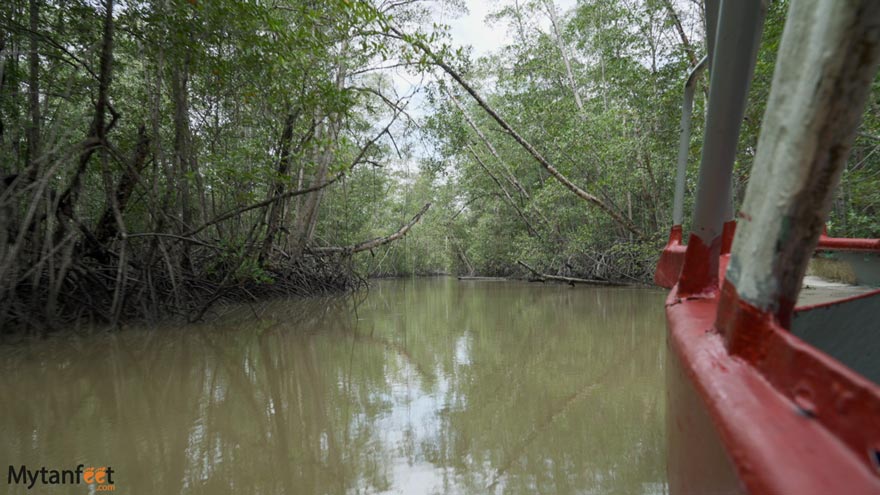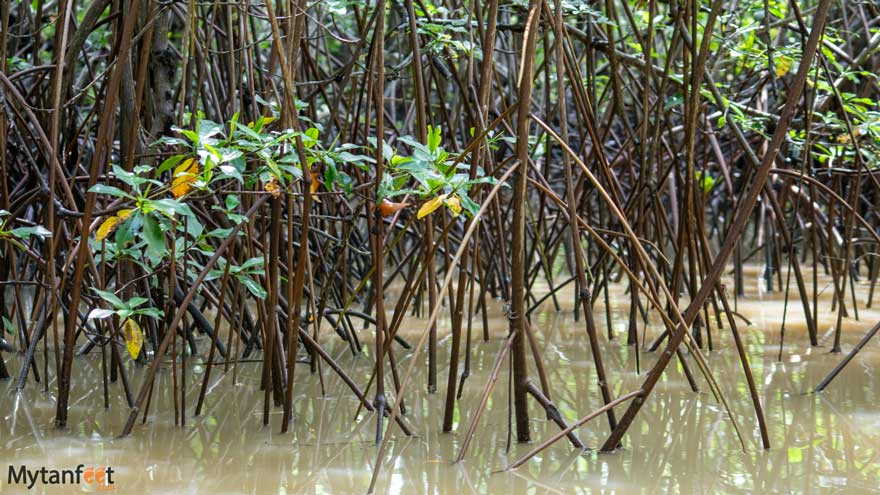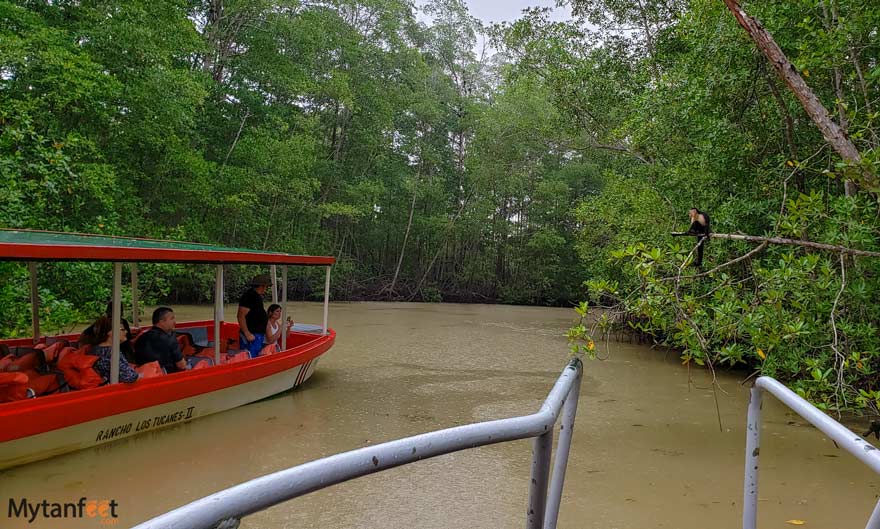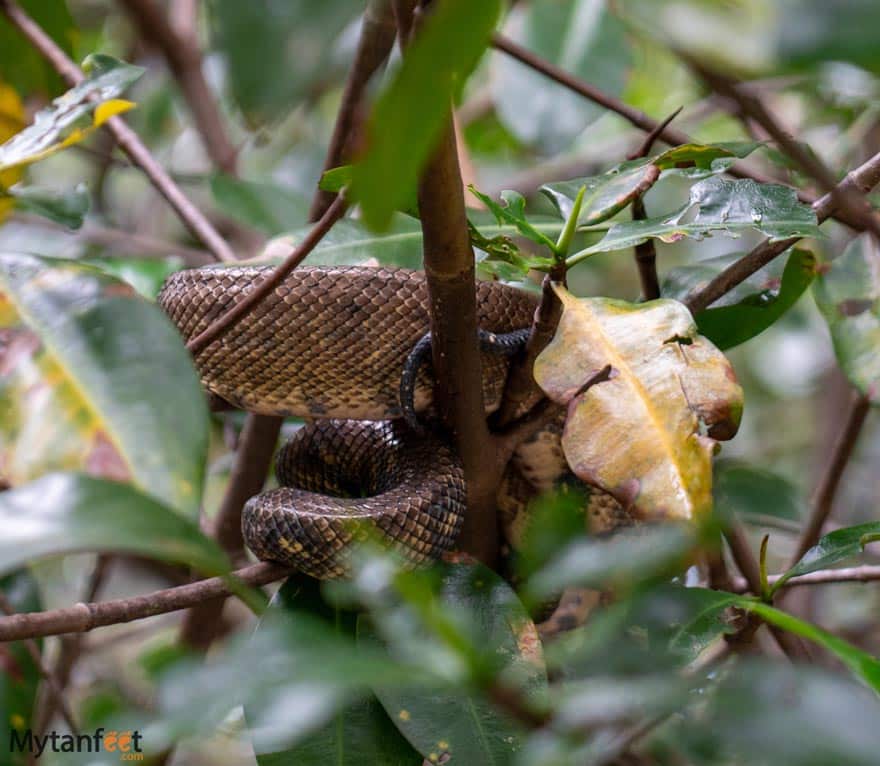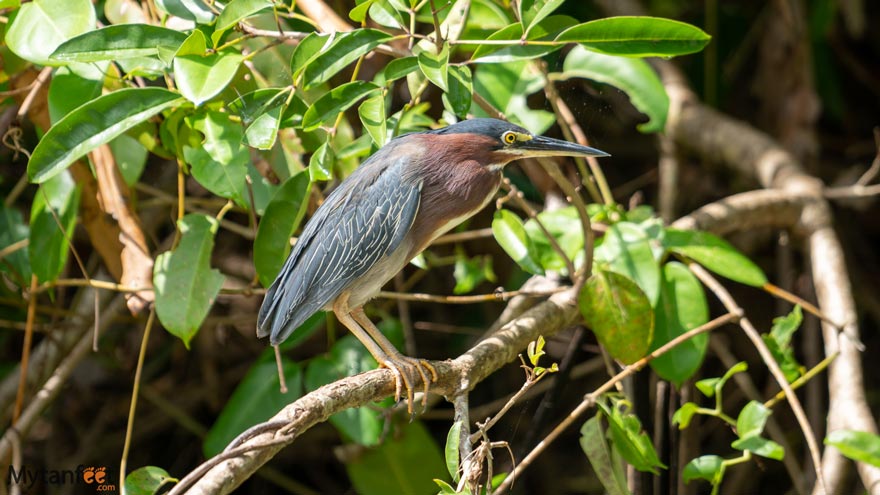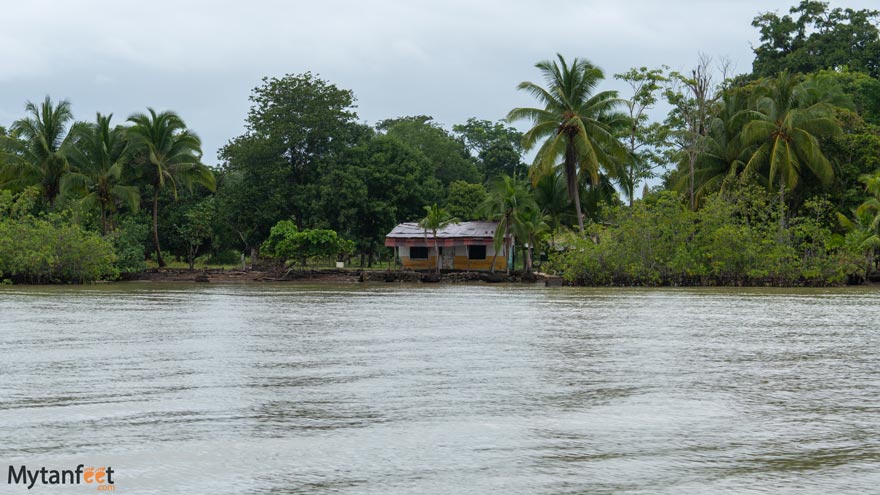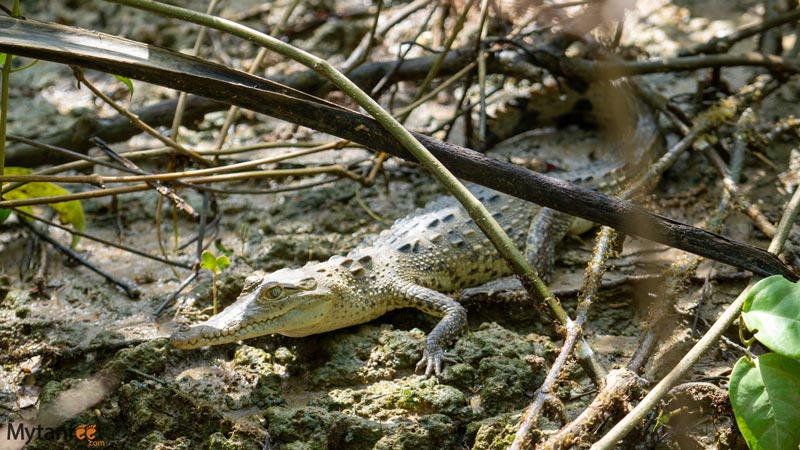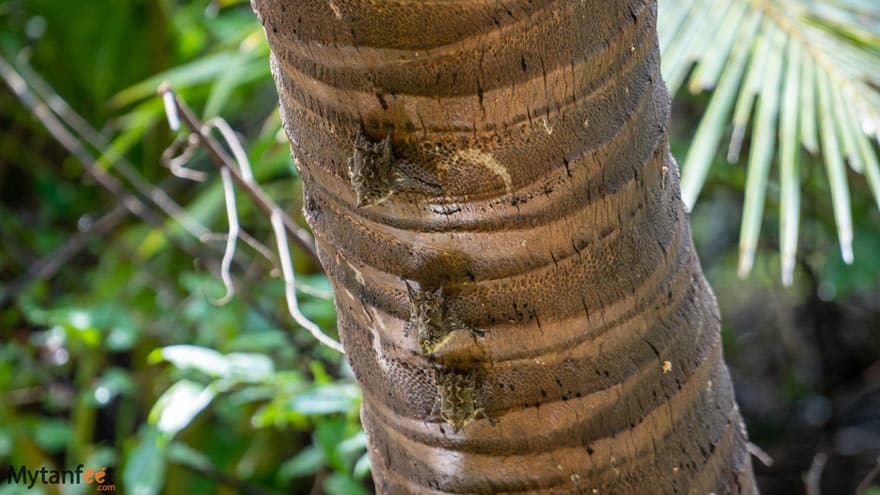 Our guide gave us some interesting facts about mangroves but it was really our boat captain who had the sharp eyes to point out the wildlife. He found the mangrove boa, bats and crocodile! Since the boat captains are out there everyday, they really know what to look for.
The boat tour is excellent for families with young children or senior citizens. All they have to do is sit back and relax.
The Damas Island Mangrove Tour by Kayak

You can also this tour by way of kayak instead of a motorized boat. You will stay inside the mangroves the whole time and it is also around 2 hours. The water is super calm so it's really easy to paddle and on a kayak, you can go through the smaller water channels that the large motorized boats can't go.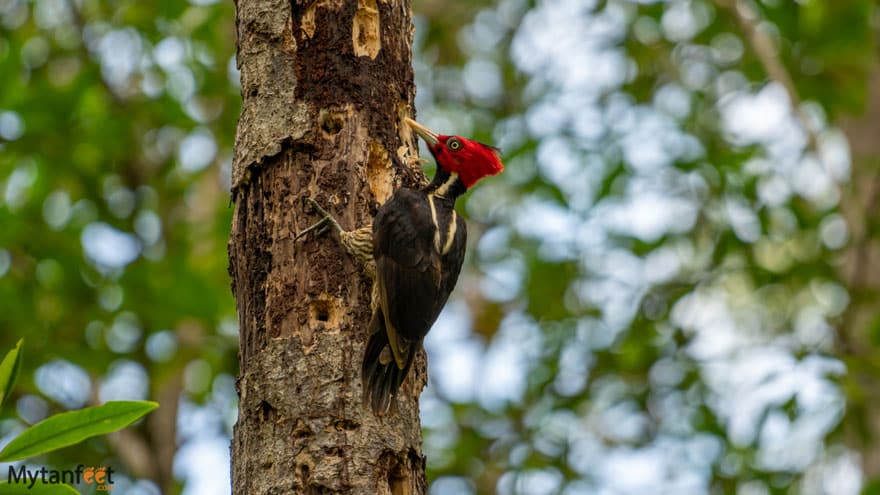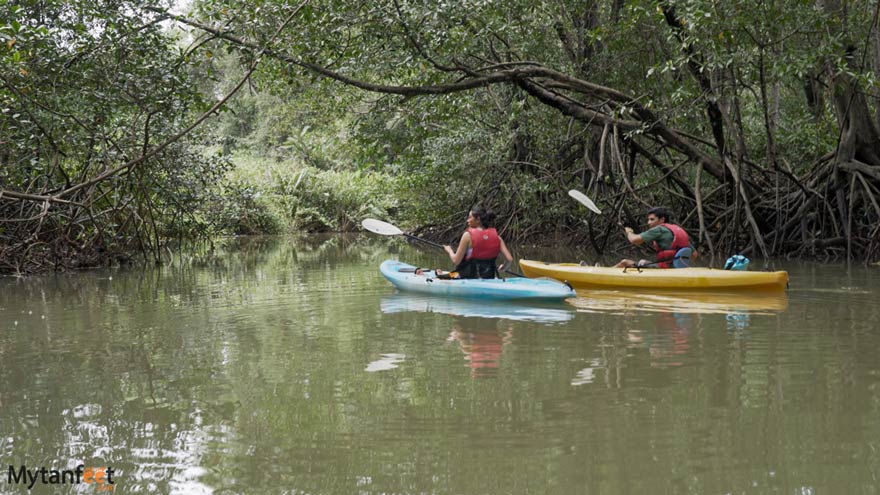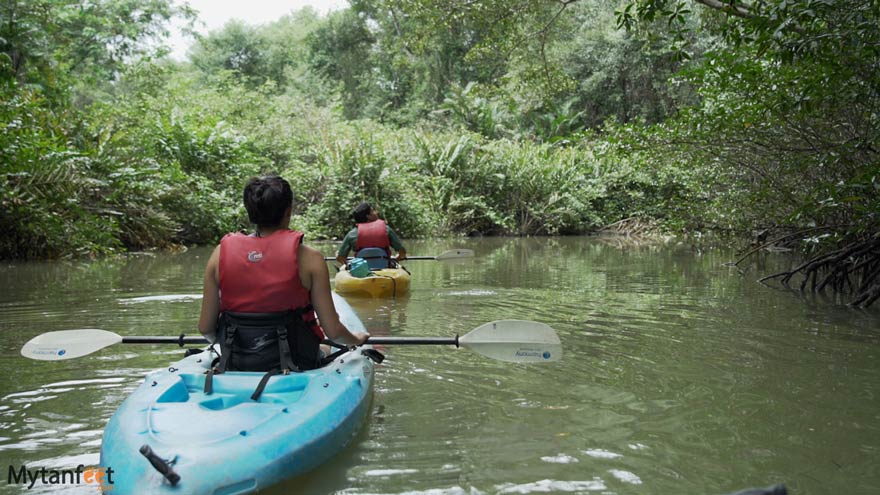 Personally, we loved the tour by kayak. Motorized boat is nice as well but if you want to get closer to nature, kayak is the way to go. You can go through the smaller channels and get closer to the animals without disturbing them with a motor.
Additionally, since September is low season, we were the only two people doing the kayak tour so it was extremely quiet and we could hear ALL the animals around. It was quite an experience!
Video
Here is a short video of the Damas Island boat and kayak tour.
Book the tour
If you'd like to book the tour, you can click here to book it with our discount.
Read about other things to do in Manuel Antonio in this post and make sure to visit Manuel Antonio National Park.
If you are interested in this tour, we also highly recommend kayaking in Tortuguero National park. Or the Hacienda El Viejo boat ride in Guanacaste!