Palo Verde National Park is an extremely important area in Costa Rica as it encompasses over 45,000 acres (18,210 hectares) of the Tempisque Conservation area. This conservation area protects one of the most endangered ecosystems in Central America, tropical dry forest.
Furthermore, there are 15 different kinds of habitats from mangroves to swamps in Palo Verde, all home to thousands of animals throughout the year. During rainy season the Tempisque river overflows, creating the perfect habitat for the wildlife to spend their winter months.
For those that want to see wildlife in Guanacaste, the Palo Verde National Park boat tour is one of the best. If you'd like to book this tour, please click here to go to our booking form.
Location Palo Verde National Park
Palo Verde National Park is in the Guanacaste province, 60 kilometers (37 miles) from the Guanacaste Airport.
Video of the Palo Verde National Park Boat Tour
We made a video of our private Palo Verde boat tour which you can watch below!
Palo Verde National Park Boat Tour
The best way to experience the national park is by taking a guided boat tour down the river to go wildlife watching. The boat tour is about 1.5 hours long, going down the Tempisque River in a 20-25 seater covered motorized river boat.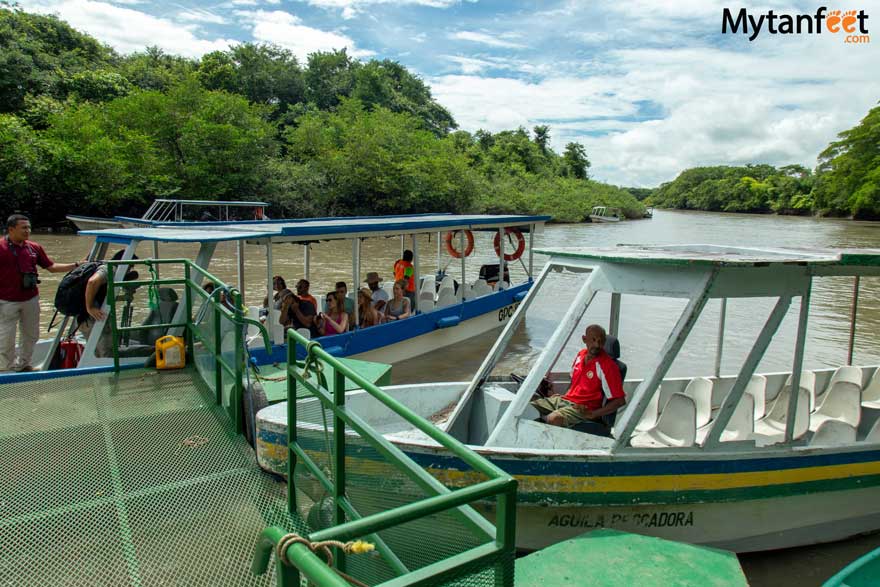 The Palo Verde National Park boat tour is an excellent half day trip from Playas del Coco, Tamarindo, Gulf of Papagayo, Flamingo, Potrero, Conchal and Liberia. It's also a great tour for families and senior citizens who may have trouble walking long distances but want to see wildlife and nature as there is no strenuous activity involved.
Palo Verde National Park Animals
Here are some photos of the tour and animals. The most common animals you will see on the Palo Verde National Park boat tour are iguanas, crocodiles, white face monkey, howler monkey, herons and birds.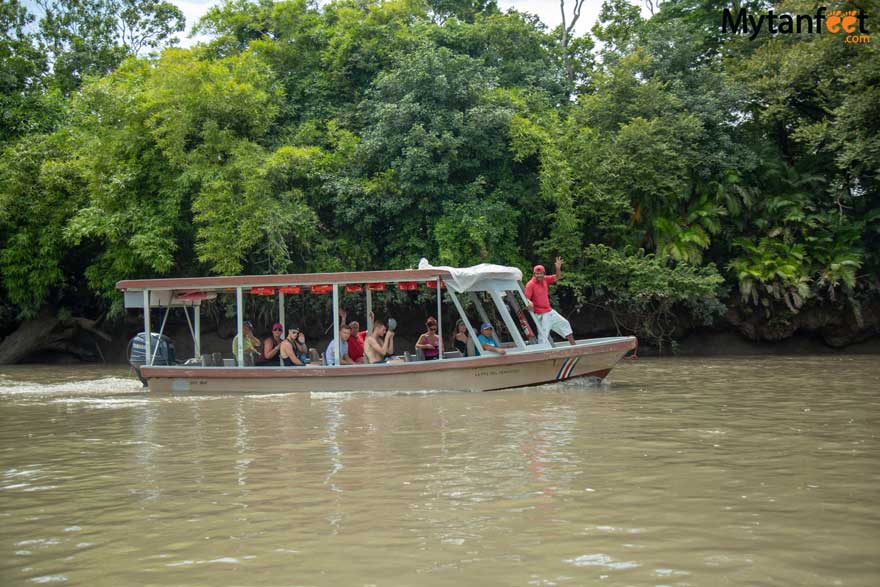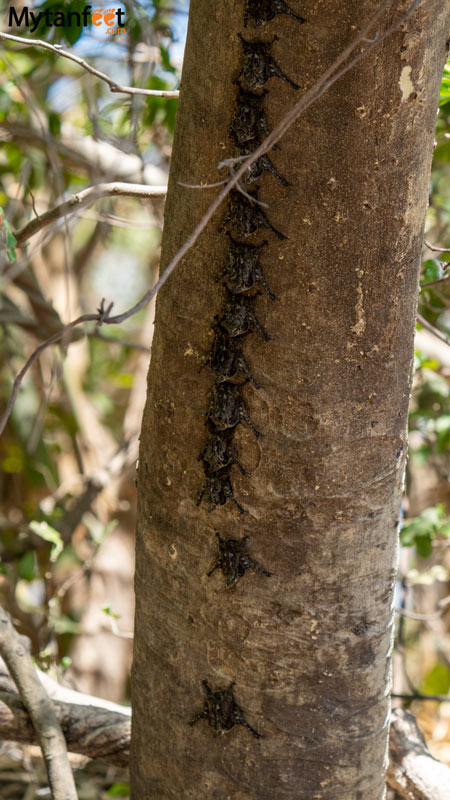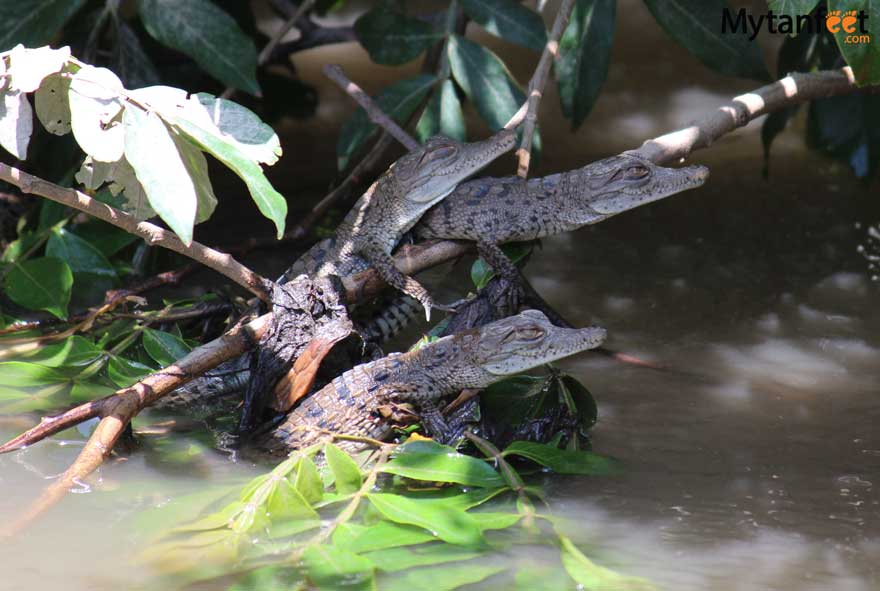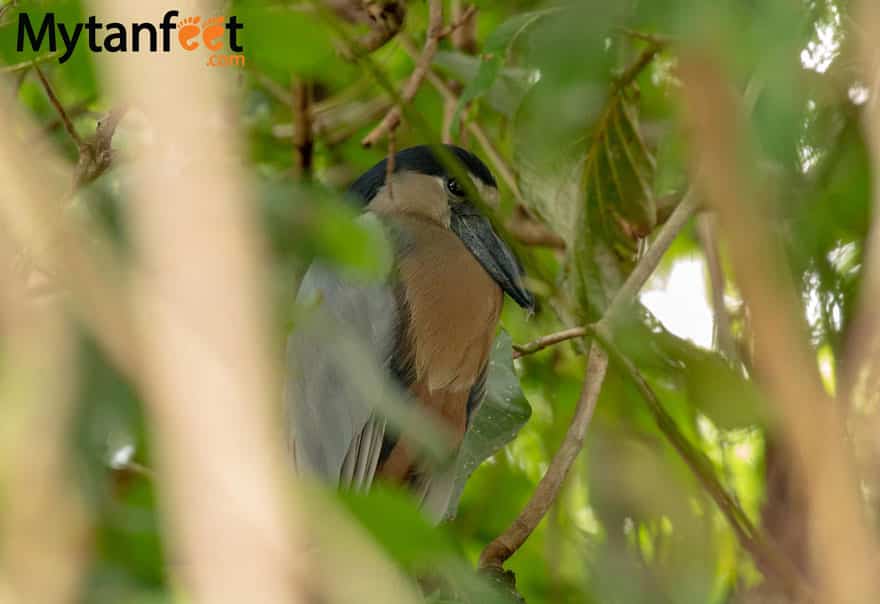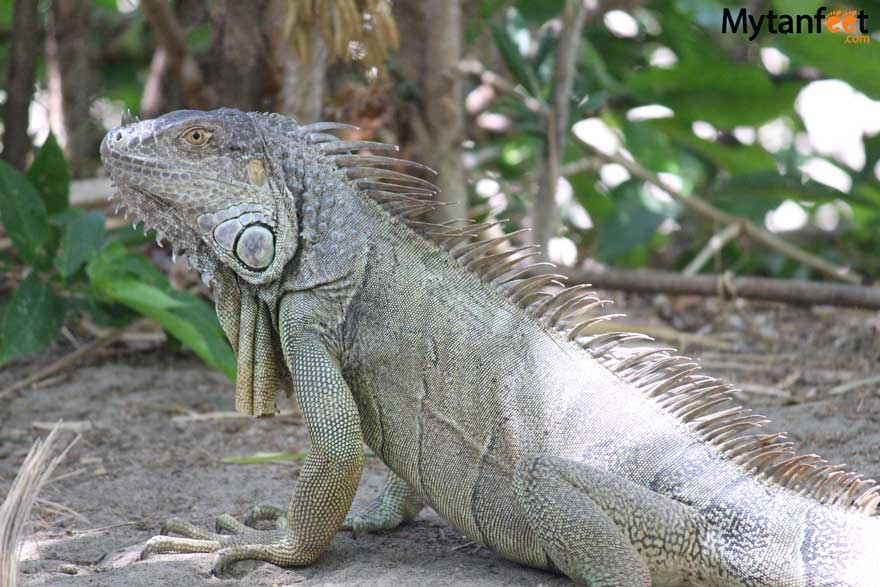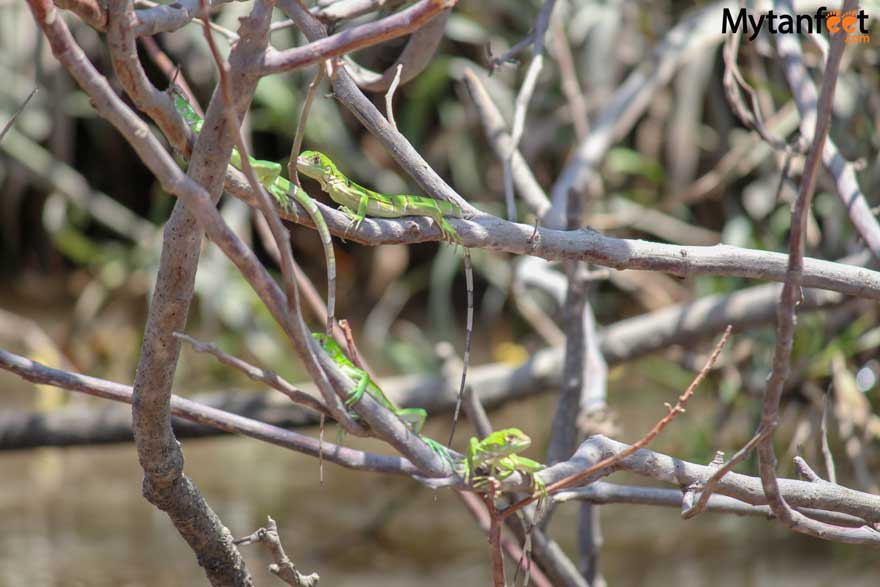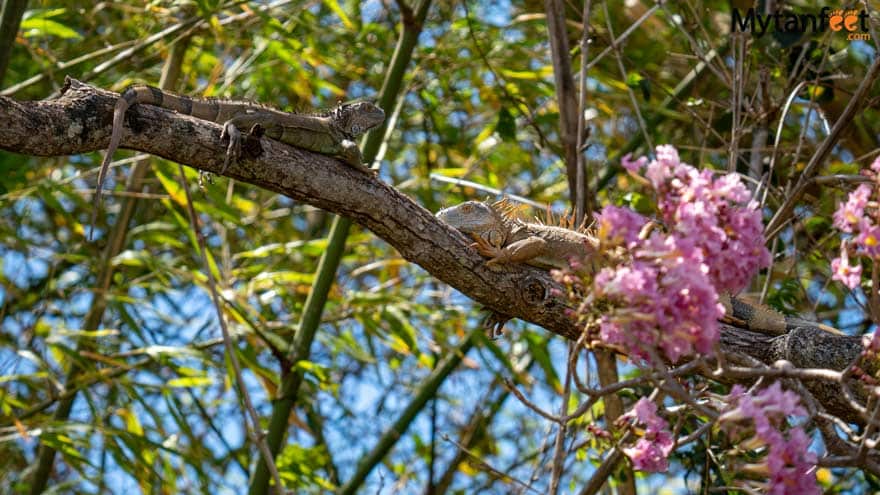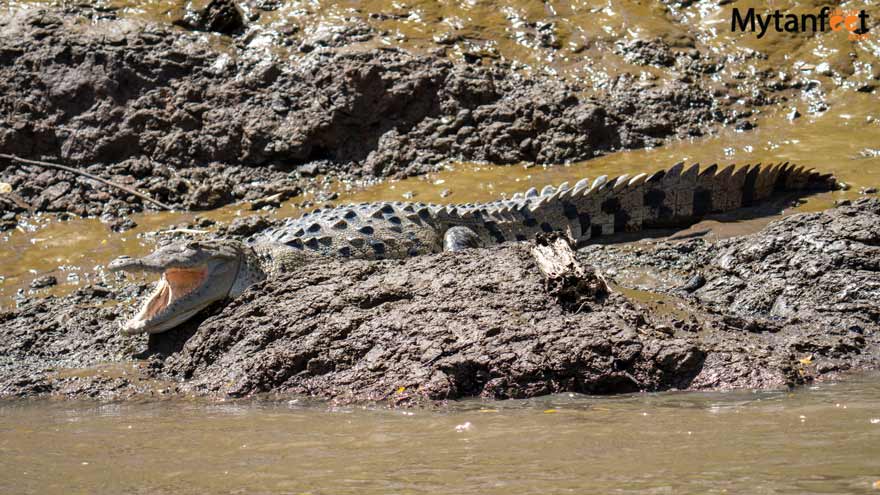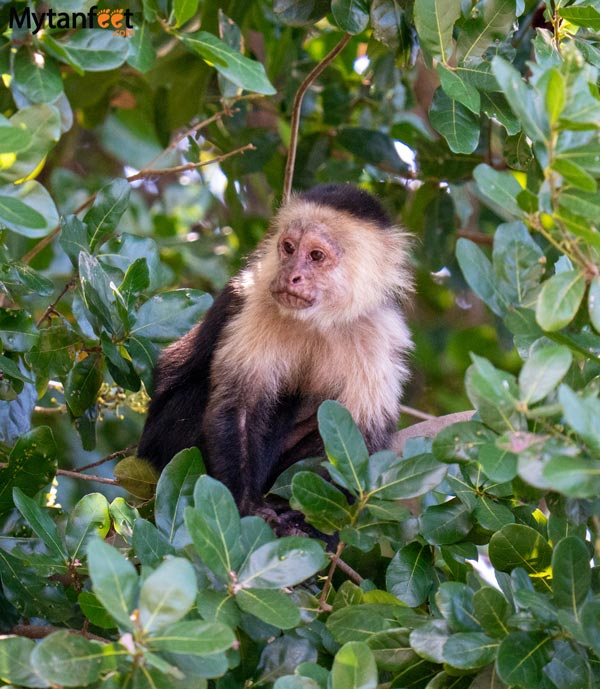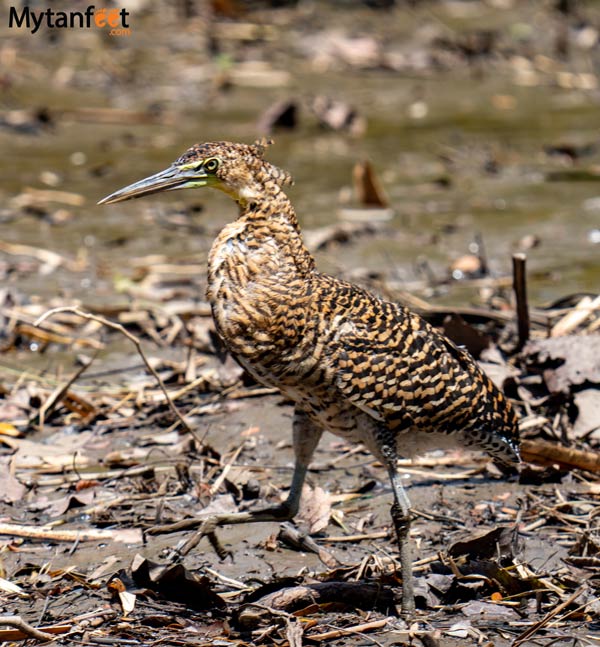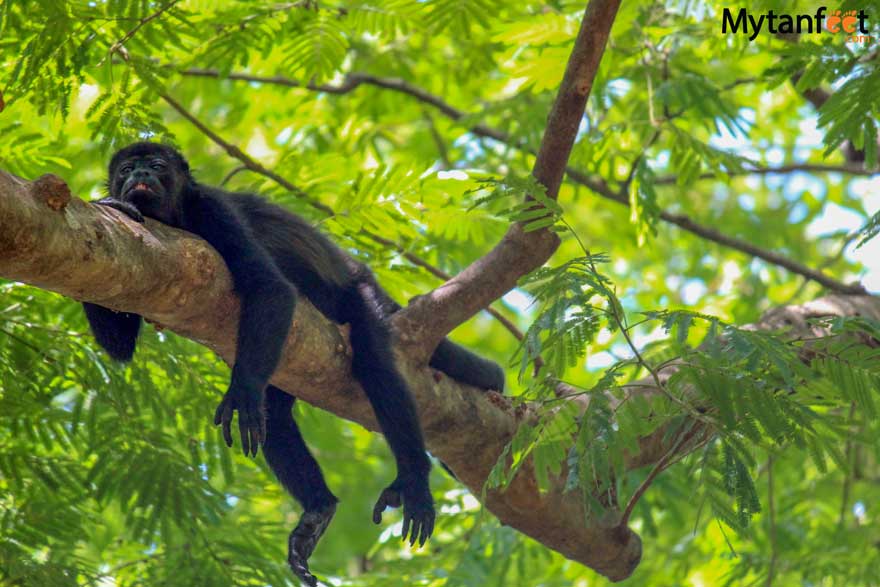 We have done this tour 4 times during different times of the year. March was a great time to see migratory birds and crocodiles. We went during low tide and there are a lot of crocodiles during low tide.
We have also went in November. During this time, we saw a ton more monkeys and iguanas. In May and August, we saw lots of crocodiles and baby crocodiles but not quite as many birds.
Sloths are not really found in this part of Costa Rica so no sloths in Palo Verde, sorry. Just in case, you can read about a wonderful rainforest and sloth tour from Guanacaste in this post if you do want to see sloths.
Things to Know About the Palo Verde Boat Tours
For the Palo Verde National Park boat tour, definitely bring your camera! DSLR would be perfect for this trip to capture those great shots and bring the telephoto zoom lens. A light jacket (during rainy season in case), binoculars if you have one to get a close up view, a wildlife field guide if you want, sunscreen with at least SPF 50, a hat, and bug repellent is a must.
The best time to go to Palo Verde National Park is during summer (December – April). This is because all the migratory birds are in Costa Rica so you will see way more birds. If you visit after May, you won't see as many birds but you can see baby reptiles.
Palo Verde National Park Boat Tours
If you have a car and don't want to book a full tour with transportation
The national park itself does not offer guided boat tours. There are locals with their own boats, waiting at the boat dock but they speak very limited English and aren't naturalist guides so you will need to hire a guide separately.
If you want to drive, you'll meet the guide in Filadelfia and go together to the national park for the boat tour.
Book Your Palo Verde National Park Boat Tour!
If you do not have transportation and would like to book the full boat tour, please fill out the form and we'll help you book the day trip! Likewise, if you have a car and would like just the guide, please write that in the comment section and we can help you book a guide.
Want to read about other national parks in Costa Rica? Here you go!
Manuel Antonio National Park: A popular national park in the Central Pacific with white sand beaches, hiking trails and lots of wildlife. About 3 hours from San Jose.
Barra Honda National Park: A national park in Nicoya that protects dry tropical forest and has a plethora of caves. You can go hiking or take a guided caving tour.
Arenal Volcano National Park: Popular national park in the Northern lowlands, near La Fortuna city. Has the Arenal Volcano and rainforest. Great hiking and views of the volcano and Lake Arenal.
Poas Volcano National Park: Home to Poas Volano, one of the largest volcano craters. Newly reopened in 2018. Short walk to the volcano crater, reservations required. About a 1.5 hour drive from San Jose.
Tortuguero National Park: One of the best national parks for wildlife, especially turtles and birds. No road access as it is made up of rainforest covered sandbars and canals. Must go via plane or boat.
Costa Rica Vacation Checklist