The Guanacaste province offers tourists an unforgettable vacation with its year round sunny weather, fascinating culture and spectacular natural attractions. Guanacaste is known for some of the most beautiful beaches in the country (hence the nickname golden coast) and exciting adventure activities, making it an excellent destination for all travelers. Guanacaste is also a very safe place for tourists as this province depends largely on tourism for its economy.
If you're planning a trip to Guanacaste, picking what to do is crucial to having the time of your life in Costa Rica. Due to the sheer amount of activities available, it may be a bit overwhelming since they all sound incredible. So in this post, we're going to narrow down the best things to do in Guanacaste. *Updated March 2019*
Surfing
With 200 kilometers (124 miles) of coastline, this province has some of the best surfing in the Central America. Tourists can take beginner surf lessons at Tamarindo, Avellanas (Little Hawaii) and Playa Grande.
Surfers can also find less touristic beaches to have a surfing paradise all for themselves at beaches like Marbella, Negra and Junquillal.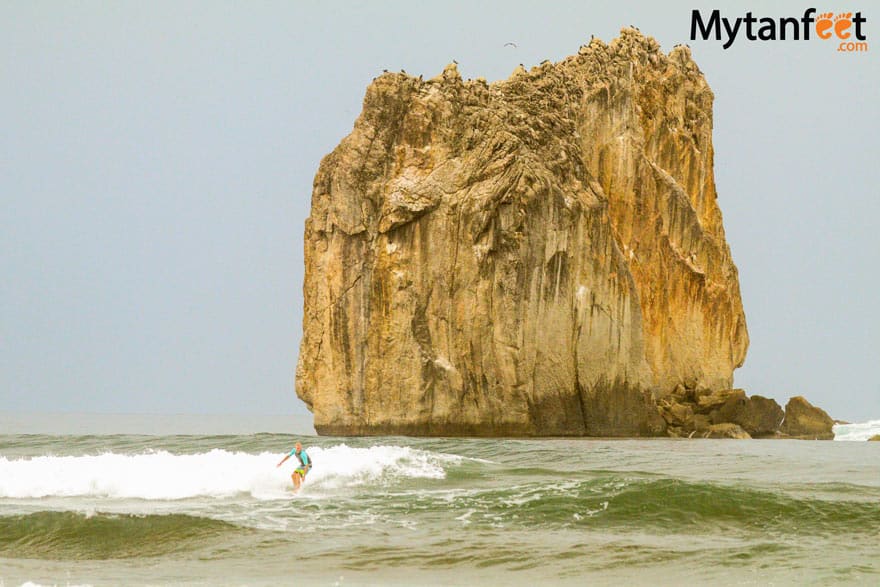 For the hardcore surfers, skip the beaches and jump on a boat to Witch's Rock, arguably the best spots in all of Latin America. When a swell hits, waves climb up to 6 meters (20 feet) with an offshore break. It's known that even when there are "no waves" it's still good at Witch's Rock!
Visit Different Beaches

Don't stay at your resort or at only one beach during your trip. There are so many beautiful beaches in Guanacaste, you have to go out and see at least a few of them! It's also the best free thing to do in Guanacaste!
Some of the best beaches in Guanacaste are Samara, Conchal and Flamingo but there are many more!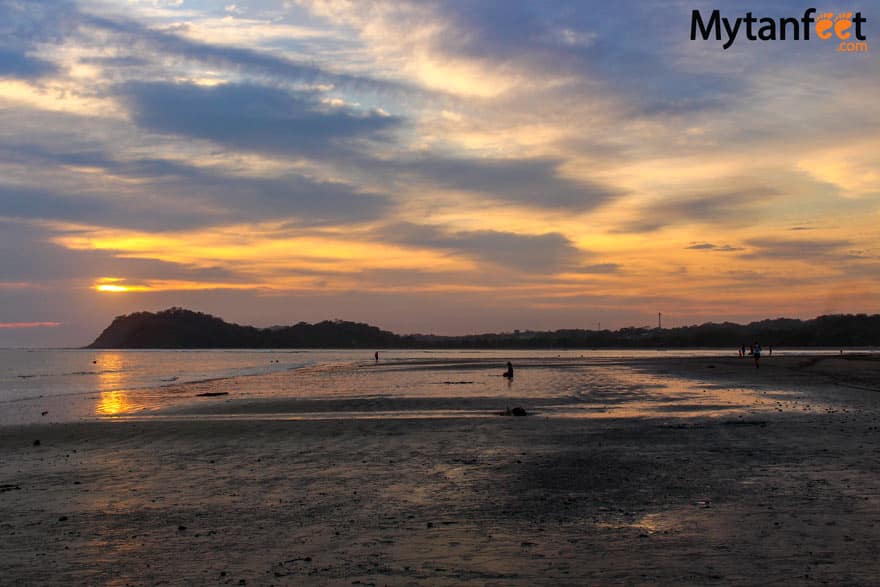 Although the touristic beaches are very beautiful, you will need to explore to see more picturesque beaches with white sand and turquoise water. One of our favorite things to do in Guanacaste is to take a beach hopping boat tour in the Gulf of Papagayo to see boat access only white sand beaches.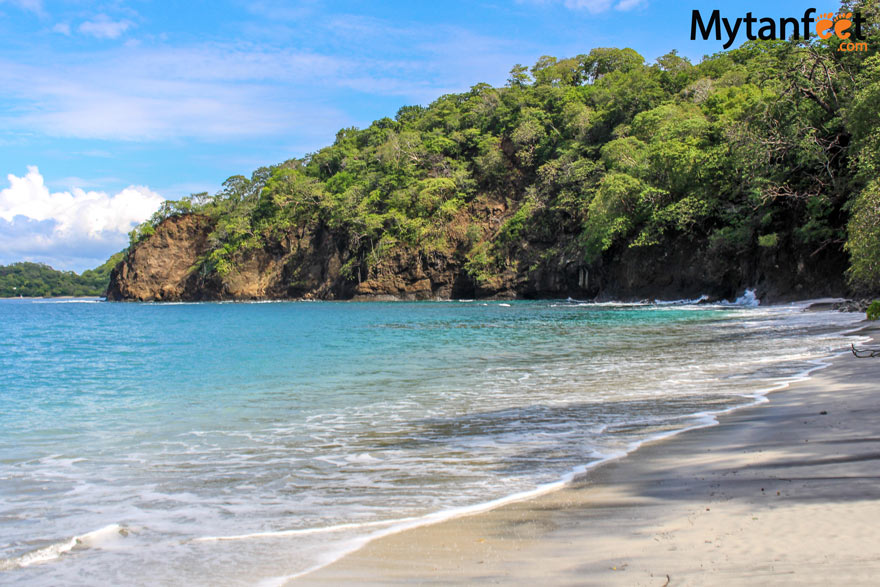 Want to know more about visiting these wonderful beaches? Check out our post to the best beaches in Guanacaste and 5 hidden beaches in Guanacaste!
Ziplining
Guanacaste is one of the best places in Costa Rica for ziplining. You can find all sorts of ziplines here! Long ones, family ones, beginner ones and many more. You can zipline upside down, over a river, laying down, tandem, in the dark and from mountain to mountain!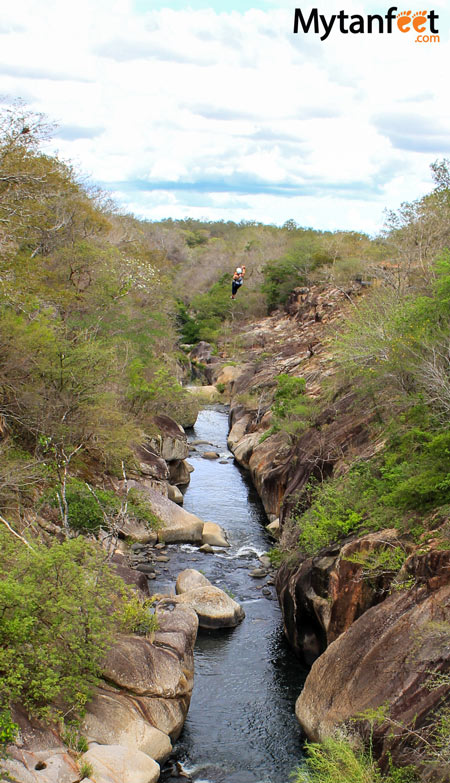 A few of our favorite canopy tours are the one at Guachipelin in Rincon de la Vieja, Diamante Eco Adventure Park and Black Stallion in Tamarindo. The zipline tours at Guachipelin also include an optional rappel, tarzan swing and rock climb in a canyon which is super fun! Diamante has the longest ocean view zipline superman style!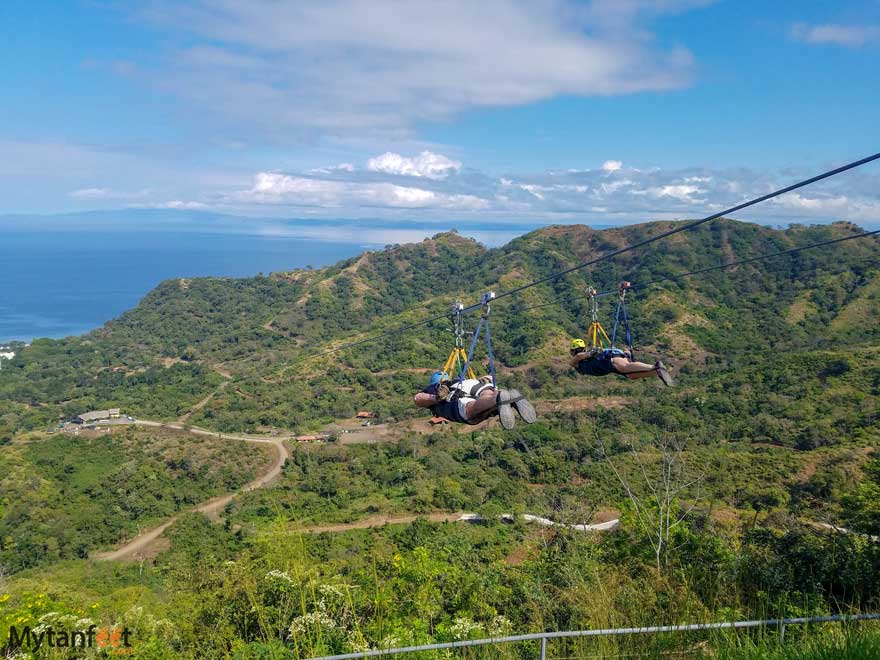 Get your Diamante Eco Adventure Park Discount.
Day Trip to a National Park

There are several excellent national parks in Guanacaste to visit on a day trip. The best ones for hiking are Rincon de la Vieja National Park, Tenorio Volcano National Park (Rio Celeste) and Barra Honda National Park. Barra Honda also runs cave tours which is fascinating. For wildlife, Palo Verde National Park is the best.
In fact, one of the three UNESCO World Heritage sites in Costa Rica is the Guanacaste National Park!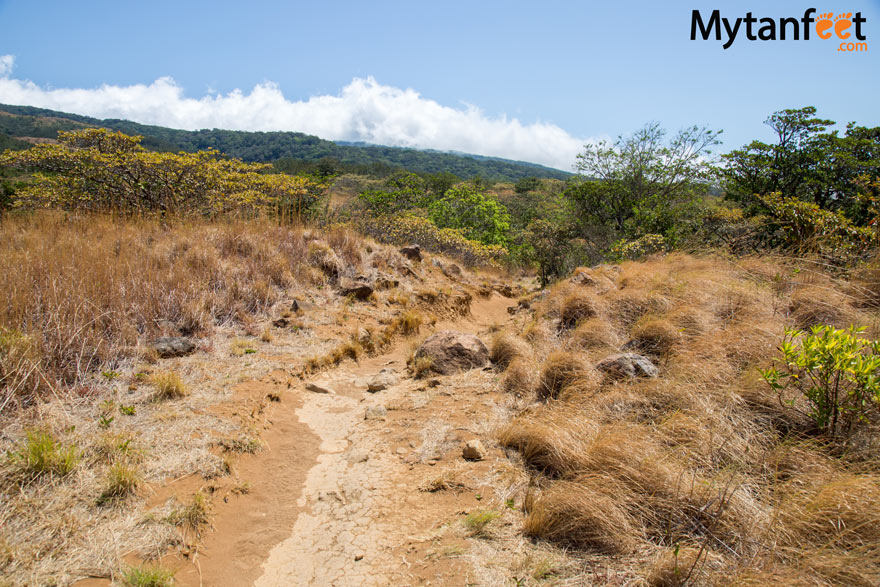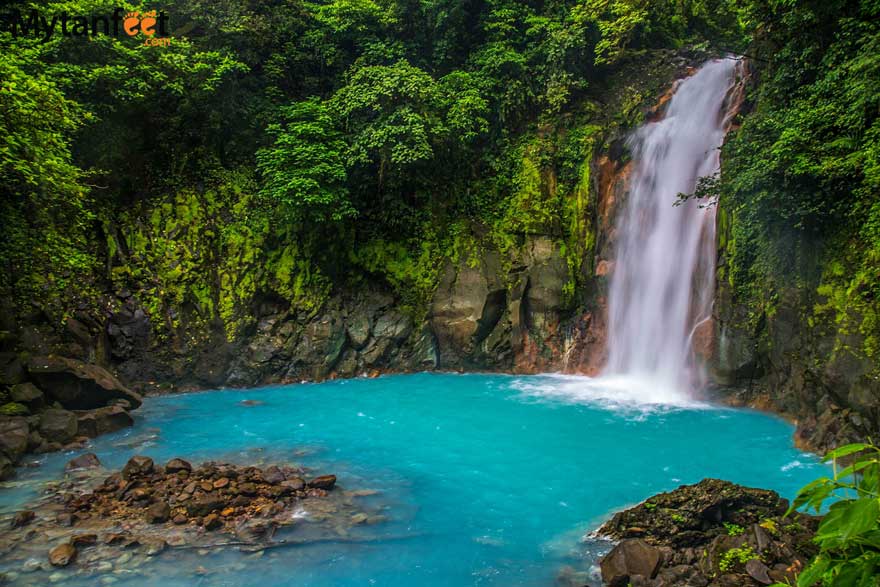 It is easier to visit the national parks if you are staying in Liberia, Gulf of Papagayo or the Tamarindo area since it is not too far of a drive (30 minutes – 1.5 hours). For those staying more south near Samara, it is a longer drive (2.5 hours) but still worth it!
Llanos de Cortes Waterfall
Although Guanacaste is very dry, you can still find some beautiful waterfalls. Our favorite is the Llanos de Cortes waterfall near Liberia. This tall, gushing waterfall is like an oasis in the desert!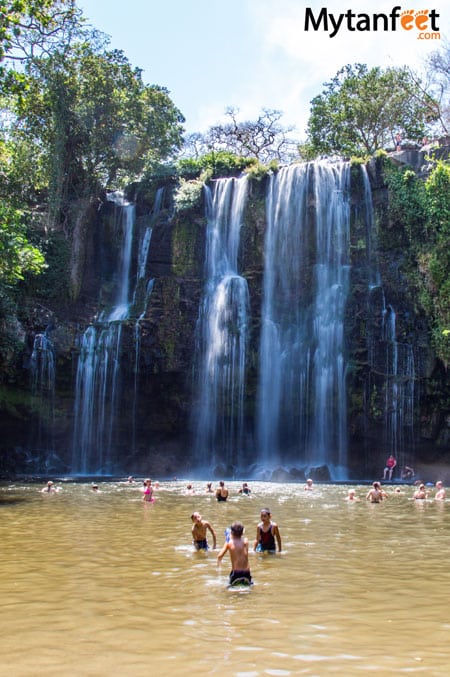 You can visit the Cortes waterfall in the morning and schedule another activity in the afternoon such as ziplining at Diamante or Ponderosa Park. We always bring our friends and family to this waterfall. It's one of the best cheap things to do in Guanacaste and one of the best places to visit for families.
See Turtles at Ostional Wildlife Refuge
Ostional Wildlife Refuge is one of the best places to see turtles in Costa Rica. This reserve was created specifically to protect the beaches that two types of turtles lay their eggs on, the Olive Ridley and Leatherback sea turtles. During peak turtle egg laying season, thousands of turtles come upon the Ostional shores.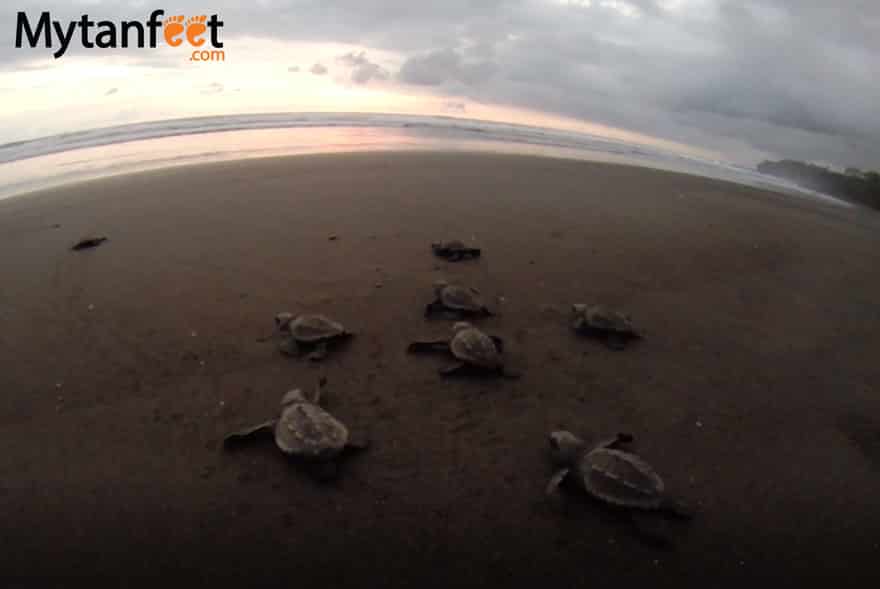 Turtle season in Ostional is around May – January. The best months to see turtles at Ostional is September – November, where tens of thousands of turtles lay their eggs all day long! This type of natural phenomenon is called an arribada and is only observed at 7 places in the world (2 of which are in Costa Rica).
Scuba dive/snorkel/snuba
Scuba diving is one of the must do things in Guanacaste for ocean lovers. I don't have my scuba diving certification (yet) but the Gulf of Papagayo has some of the best diving in Central America. It is close to several amazing spots such as Bat Islands (great for snorkeling too) and Catalina Islands. Swim with eagle rays, turtles, sharks and other creatures of the sea. Flamingo, Tamarindo, Playas del Coco and Playa Ocotal are excellent places to go scuba diving in Guanacaste.
If you don't have your certification, you can go snorkeling. The crystal clear waters of the Papagayo Gulf are the best. There are also great snorkel tours from Flamingo.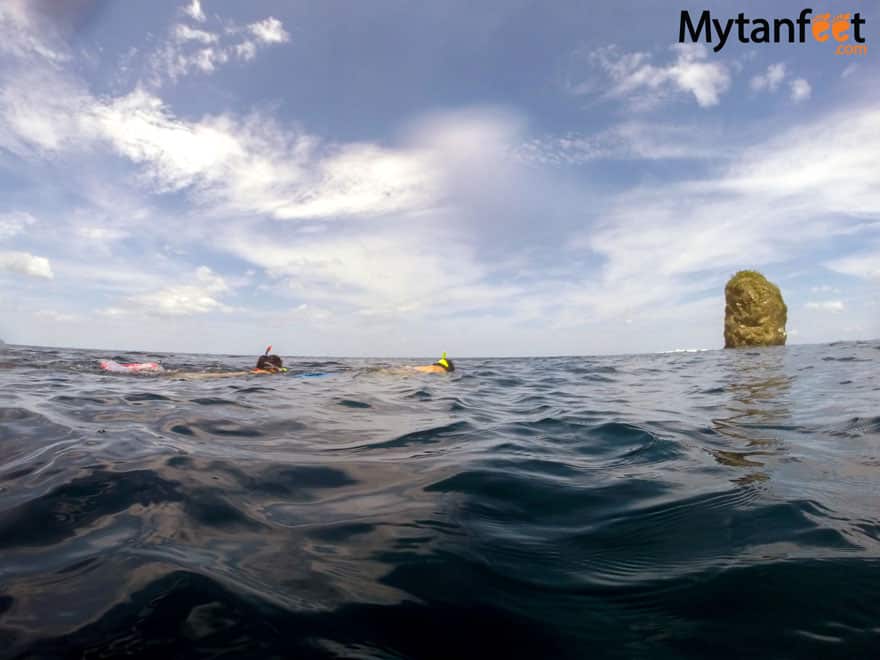 Snuba is another option for those who want to go beyond snorkeling but don't scuba dive. Snuba is like scuba diving but instead of a tank, you're breathing through a tube connected to a raft on the top. You can stay down around 6 meters (20 feet) for a long period of time.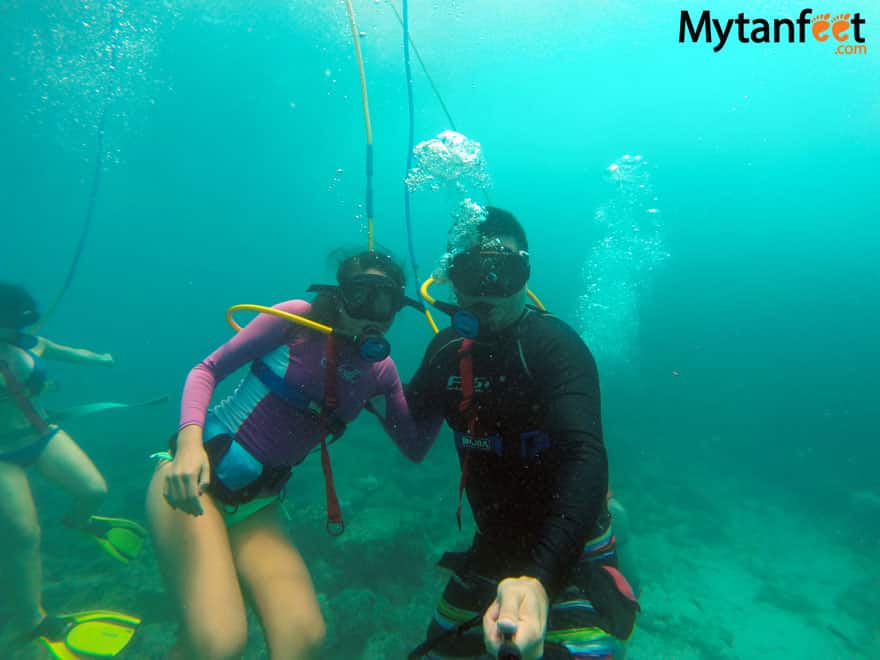 We did snuba in Guanacaste and it was an awesome experience. It really made me want to get my scuba diving certification!
Fishing
Fishing lovers will have a blast fishing in Guanacaste. Many of the popular beach towns started out as fishing villages and is how many locals still make their living today.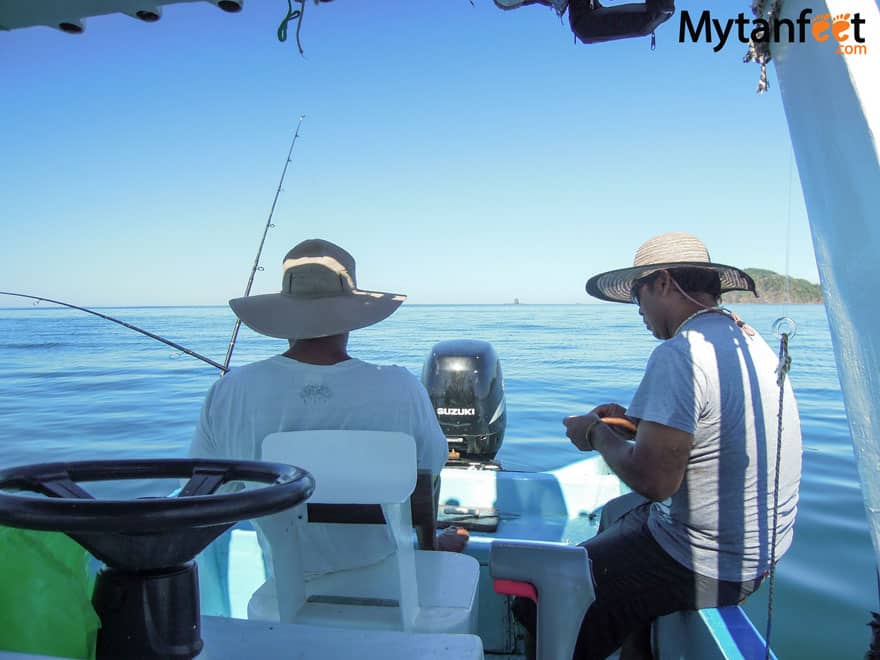 You can book inshore or offshore fishing trips up and down the Guanacaste coast. You can catch snappers, mahi mahi, groupers and wahoo on inshore fishing trips. On offshore trips, you can go sport fishing and wrestle marlins, roosterfish, groupers and more. There are many sport fishing charters in Flamingo, Coco, Samara and Tamarindo.
If you catch fish like snapper or mahi mahi, you can take it with you to eat for dinner which is awesome. Many restaurants will cook it for you if you bring it to them.
Boating/Sailing Tour

The best way to explore the beautiful coasts of Guanacaste is by boat. Go on a sunset cruise on a catamaran, enjoy a booze cruise or take a private boating tour. Whichever one you do, it'll be a wonderful experience. Many tours take you to nearby beaches to swim and snorkel a bit bring you back under a stunning sky for the sunset tours.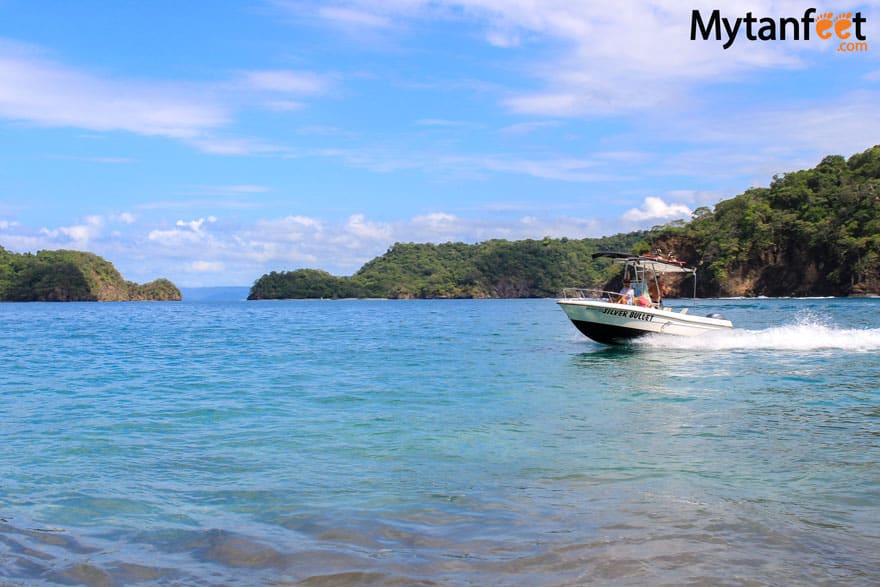 You can take a private boating tour for more personal trips. Our friend Marcy runs private boat tours in Coco and in the Flamingo area, Life is Better at Sea is a good one.
You can also go on an open sailing tours which are really nice too. Some good ones are Antares in Tamarindo, Panache in Brasilito/Potrero, Kuna Vela in Playas del Coco and Samara Adventure Company in Samara. Marlin del Rey in Tamarindo and Coco is a good one for groups of friends.
Sailing is a must and one of the very best things to do in Guanacaste to see the beautiful ocean and coastal views!
Hot Springs
Up in the Rincon de la Vieja Volcano area, you can relax in the natural hot springs. Many of the hotels like Guachipelin, Vandara, Borinquen and Buena Vista have their own.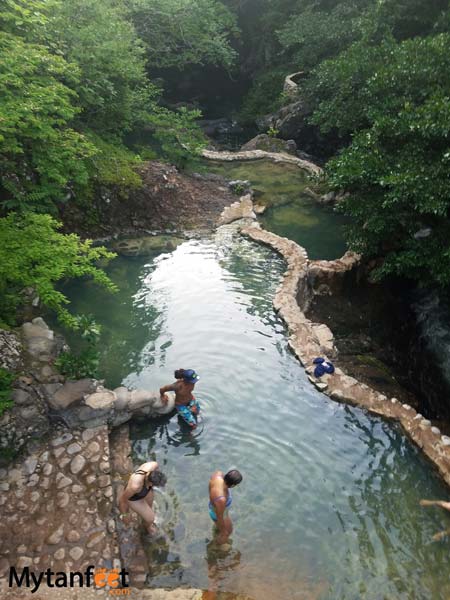 Rio Perdido also has extremely nice hot springs. It is further away in Rincon de la Vieja but they have a hot spring resort with rooms, tubing, and zipline. It is amazing!
Our Favorite Guanacaste Tours

Kayaking and snorkeling Isla Chorro (Playa Samara)
Horseback riding Playa Samara
Hacienda El Viejo cultural, rum and wildlife watching tour
Sensoria
Tamarindo estuary boat ride
ATV in Tamarindo
Rio Perdido hot springs
Antares or Marlin del Rey sunset cruise
Scenic helicopter tours with Adventure Air Costa Rica
Miravalles volcano walk
Hiking Rincon de la Vieja National Park
Camping at Ostional
For more ideas, check out this sample 5 day Guanacaste itinerary. Or check our favorite things to do in Tamarindo.
If you're not sure if you should visit Guanacaste, check out our post "Differences between the Caribbean and Pacific of Costa Rica."