If you're looking for an unforgettable and unique experience in Costa Rica, the Bat Islands (Islas Murciélagos) offers exactly that. This collection of islands in Santa Rosa National Park is a popular experienced scuba diving destination as it is home to an abundance of amazing marine wildlife but anyone can visit to see the islands and visit the national park.
We were lucky to visit these islands on a day trip from Playas del Coco and it was undoubtedly one of the most incredible things we've ever done in Costa Rica. Read more about it below!
Location
The Bat Islands are in Santa Rosa National Park in the Guanacaste province, up in the Northwest Pacific corner of Costa Rica.
About Santa Rosa National Park
Santa Rosa National Park is the first national park established in Costa Rica back in 1971, encompassing over 387 km2 (149 sq mi) or land and water. This national park is part of the Guanacaste Conservation Area World Heritage Site and it protects a plethora of unique flora and fauna. There are land and marine sectors and the Bat Islands (Islas Murciélagos in Spanish) are one marine sector of Santa Rosa National Park.
One extra special thing about this national park is that even though it is open to the public, many tourists don't visit due to the access and distance. The marine sector is by boat only and the land sector is difficult to get to by car as the infrastructure requires a strong 4×4 and is accessible only certain times of the year.
How To Get To Bat Islands Costa Rica
Like I mentioned earlier, the Bat Islands are boat access only and nearly everyone that goes visits as part of a scuba diving excursion. However, you do not have to be a scuba diver to visit! Anyone can visit the islands to enjoy a memorable day of boating, snorkeling and hiking. You just need to hire a captain who will boat out there and is familiar with those waters.
We visited the Bat Islands on a day excursion with our friend who has a private boating company in Playas del Coco. From Playas del Coco, the islands are 1.5 hours one way by boat. The only island with access is Isla San Jose with a ranger station, camping area, bathrooms and trail access.
National Park Fee
The Santa Rosa National Park fee is $15 USD per person, free for children under 9. The tour company should arrange the tickets for you.
Best Time to Visit
Due to weather conditions, the best (and only) time to visit the Bat Islands are during Costa Rica's rainy season months, May – November. Scuba diving trips will run excursions during those months, some only until October. Although there is the possibility of rain, this is because of the wind. During the summer months of December – April, it gets incredibly windy and conditions are not suitable or safe for diving/snorkeling/hiking.
We visited end of August, August 20th to be exact. July would have been better because Costa Rica receives a "little summer" where it dries up but August was nice too. It rained a little bit in the morning and in the late afternoon but snorkeling conditions were wonderful and we got nice weather for the greater part of the day.
Camping
You can camp on the main island of Bat Islands for an extra $4 per person a day (according to the SINAC website). However, you do need to hire a boat who will arrange the entrance and camping fees for you and you need to bring all your equipment on the boat. This can get costly since the boat has to either go back and forth from Coco or the boat captain has to stay on the island with you.
Video
We made a short video of our visit to Bat Islands which you can watch below. Below you can read our whole experience.
Bat Islands Costa Rica Excursion
For the Bat Islands excursion, we left Coco bright and early at 7 AM and got to the islands around 830 AM or so. We knew that it was a long boat ride to the islands so we wanted to get there as early as possible.
As we reached the Bat Islands, it started raining a little bit so we boated around the islands for about 1 hour until the rains left and winds died down. The wait was absolutely worth it because the skies cleared up, the sun came out and we got to see the stunning islands in their full beauty.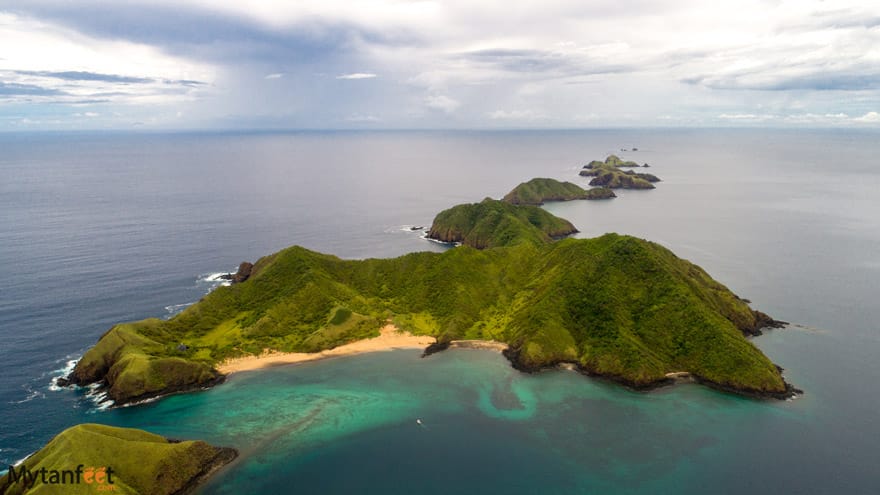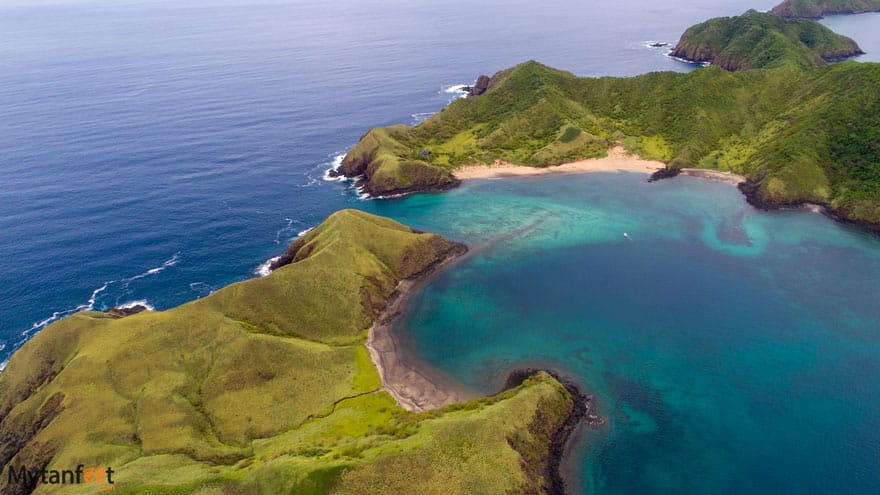 As we approached the main island, I couldn't get over just how beautiful the color of the water was! It was breathtaking when the sun came out and we could see the crystal clear turquoise waters. We couldn't wait to get onto the island and explore, but first, we wanted to go snorkel and cool off in the water. I saw a turtle close by and couldn't wait to jump in and snorkel!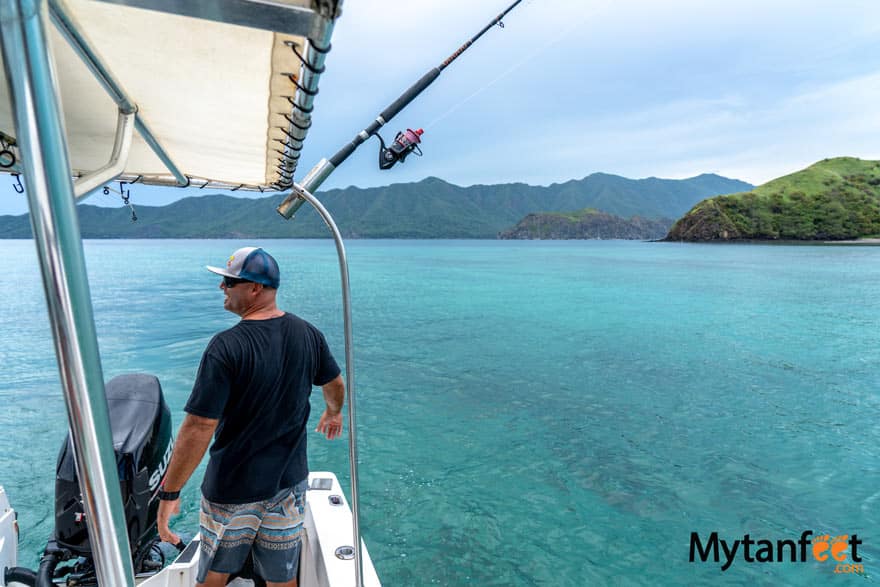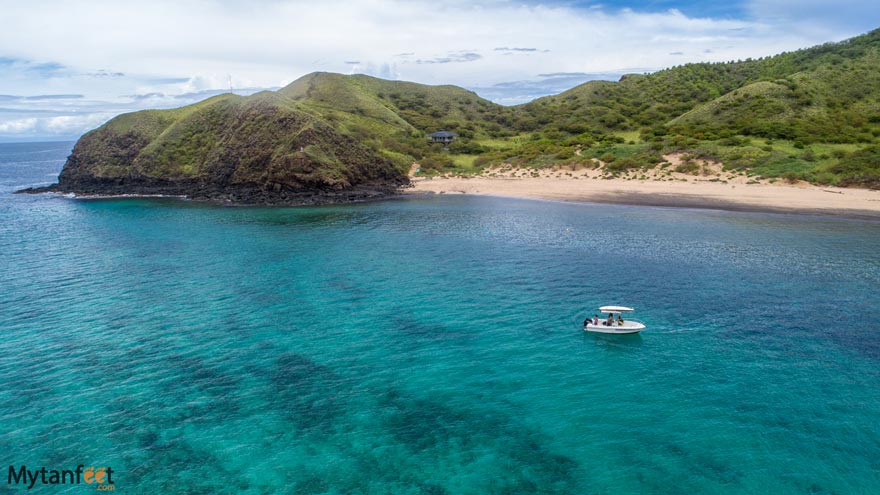 I also couldn't believe we were the ONLY ones on the island. The scuba divers stop at Isla San Jose for a little bit and dive nearby, mostly at one site called "Big Scare". But that made our experience that much more special because we had the entire island to ourselves the whole day.
The only other people there were the two park rangers. One scuba diving boat stopped at the island for about 20 minutes and then left.
Snorkeling
We went snorkeling as soon as we got to the islands and had an amazing experience. We saw two turtles, a nurse shark, manta rays and huge fish (jacks I think). The nurse shark really freaked us out as we were not expecting to see one at all! It just swam past us so nonchalantly without a second glance at us. The turtles were the same, just nibbling on some sea grass, minding their own business as we watched them go about its day.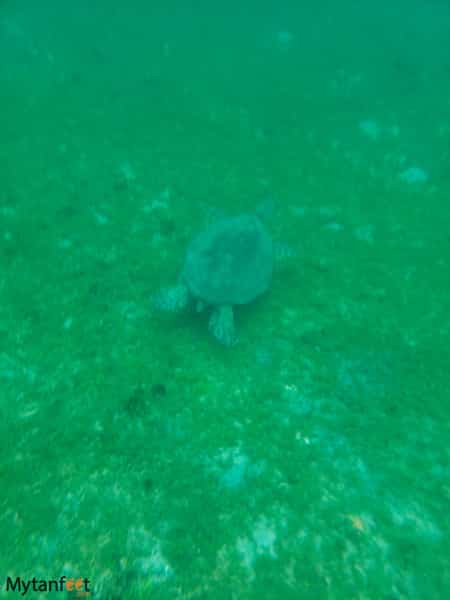 The water was so calm, warm and gentle and it was really nice to swim and snorkel around. Thanks to many years of government protection, a myriad of marine creatures call the Bat Islands home and is undoubtedly one of the best scuba diving and snorkel spots in Costa Rica.
The Trail
After we finished snorkeling, we walked up to the park ranger office to check in and say hi to the two guards who stay on the island full time. At the station, there are bathrooms and sinks and is also the start of the island trail.
For the trail, we walked it in flip flops but you need to be in decent shape and be able to walk up and down ungroomed steep paths and hills. The entire trail takes about 1 hour and goes throughout the island, starting from the guard station and ending at the beach. You get absolutely incredible views of the islands, mountains and ocean. I couldn't stop taking photos and running around to every viewpoint, it was so unbelievably beautiful!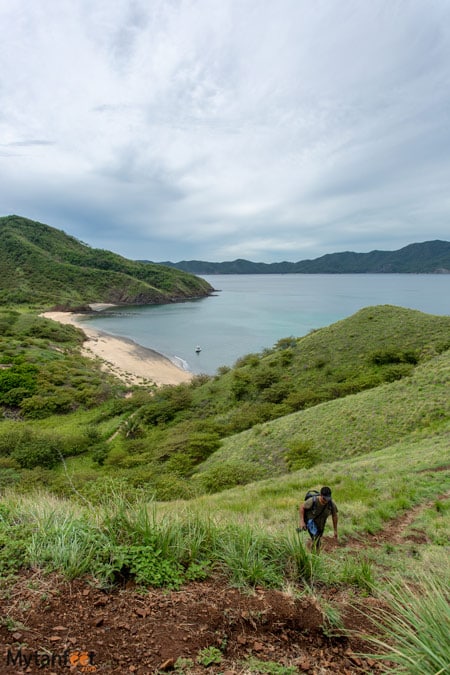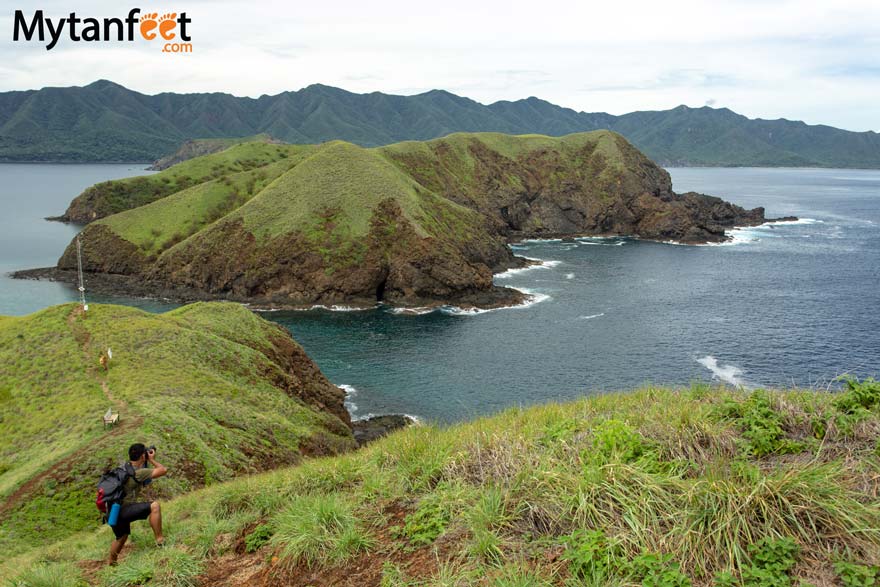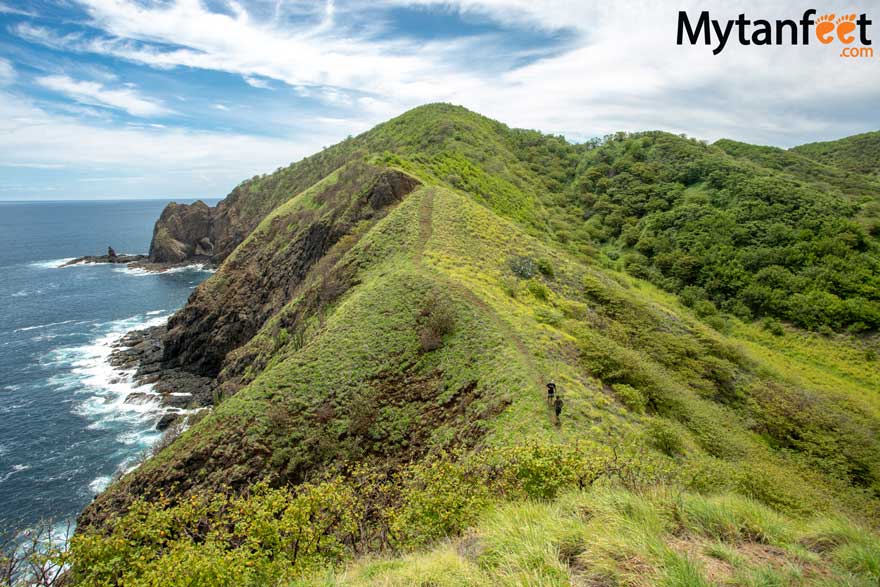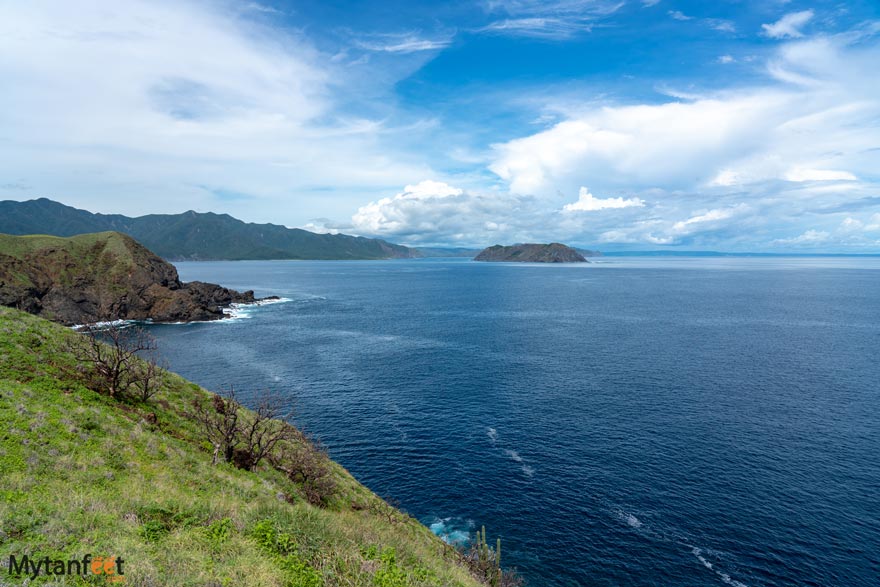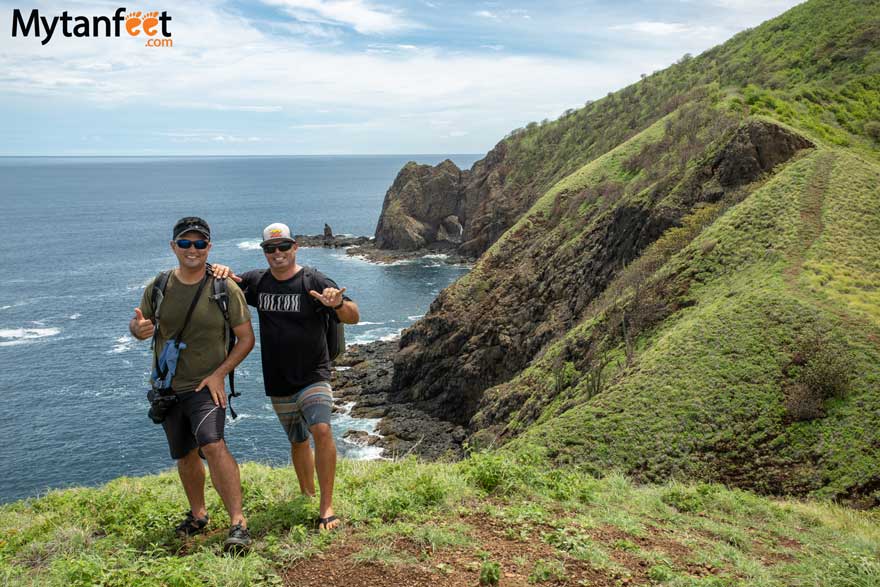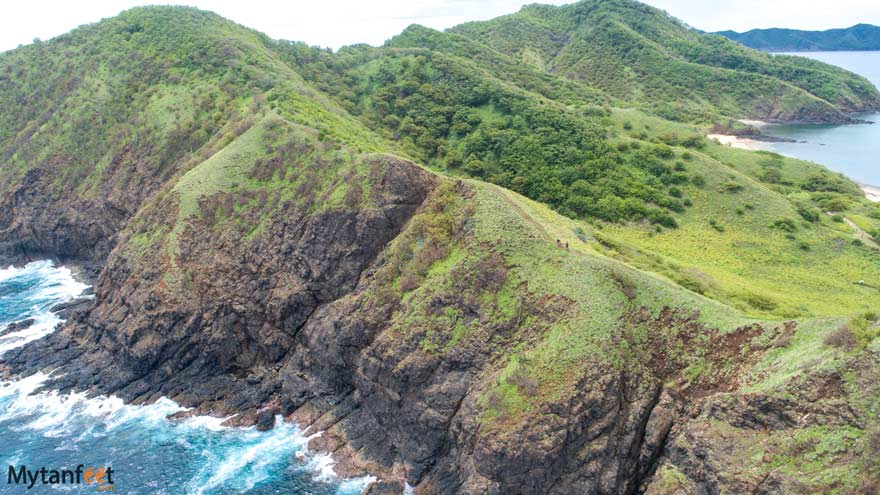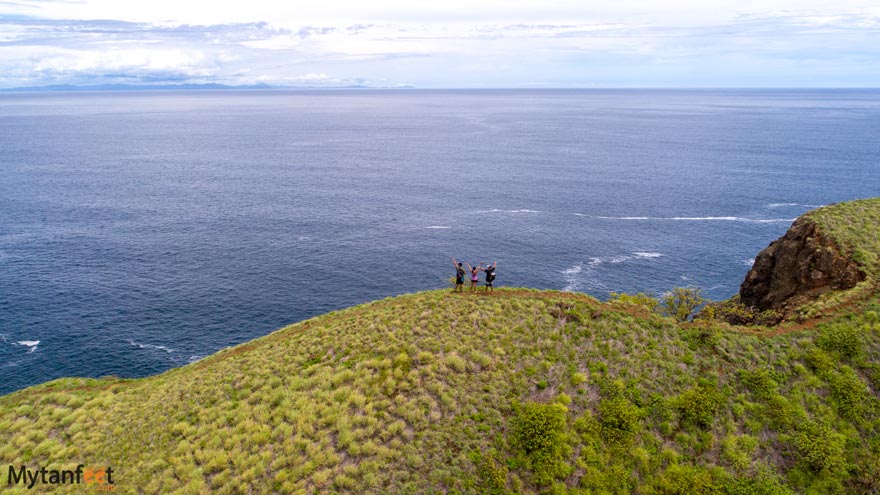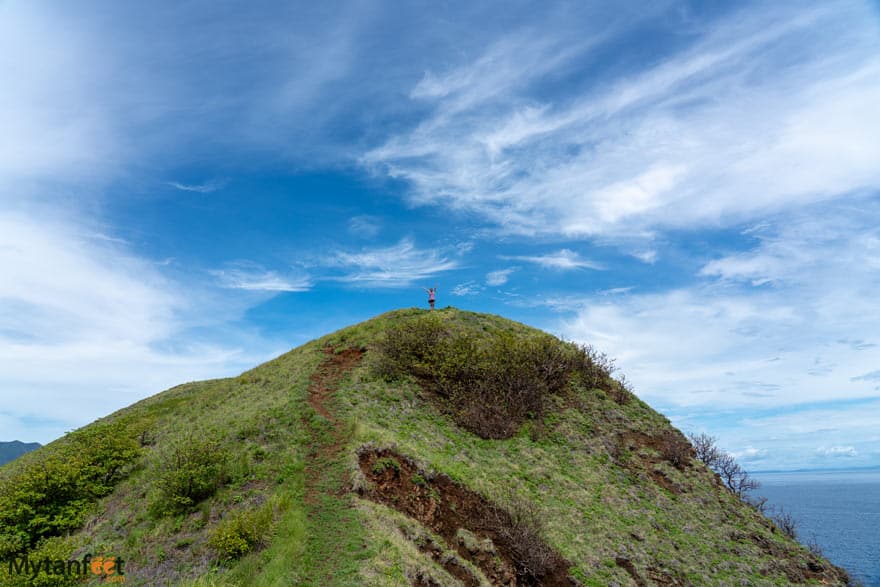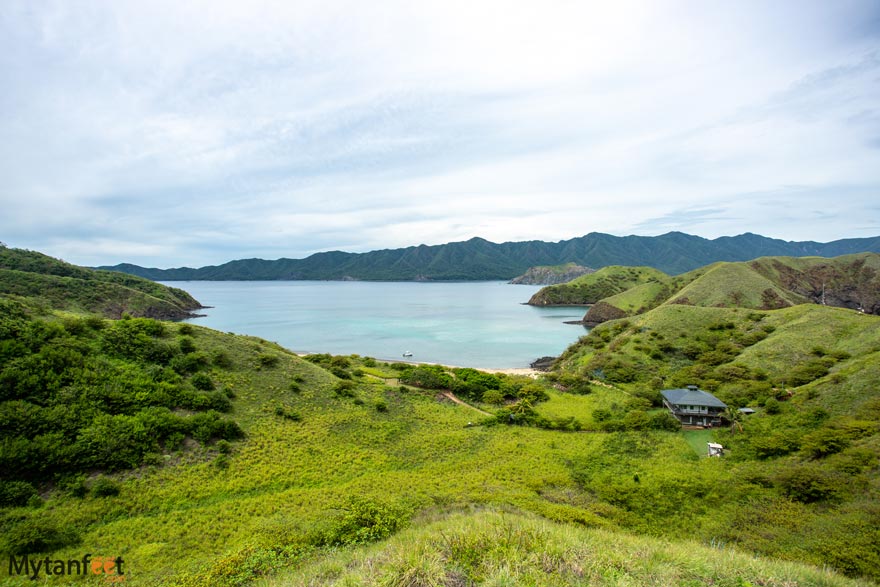 After the hike, we went back to the boat to eat lunch and cool off. We watched the turtles swim around us and soaked in all the stunning views until it was time to go.
On the Way Back to Coco
We left Bat Islands around 3 PM as the sky was starting to turn dark and we wanted to get back to Coco before it started raining. Marcy took us along the coastline to check out Witch's Rock and beaches in Santa Rosa National Park like Nancite and Naranjo. Nancite beach is one of the 2 beaches in Costa Rica that is home to the sea turtle "arribadas" or mass nestings. As we visited during sea turtle nesting season, we saw a bunch of turtles!
It started raining a bit past Witch's Rock, one of the most famous surf spots in Costa Rica. The waves were not huge that day but they were organized and glassy, perfect for intermediate surfers. Thanks to the rain, we saw a rainbow over Witch's Rock!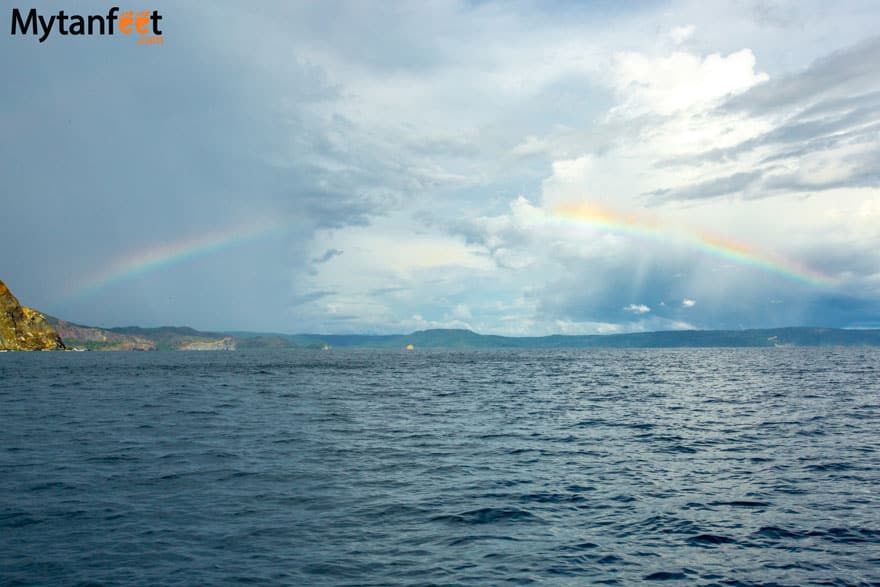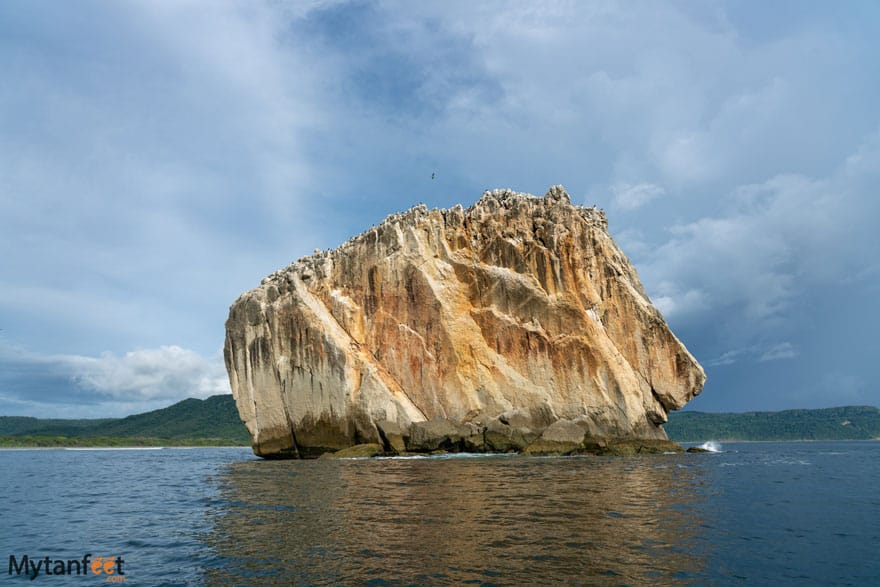 As we boated past Witch's Rock, we got a really nice surprise. We were really hoping to see some humpback whales as it was whale season in Costa Rica. All of a sudden, Marcy started pointing to something in front of us and we saw a large fin dip into the water. It was a mom and baby humpback whale! They swam all the way over to where we were and we watched them for about 30 minutes just swimming around. So amazing to see!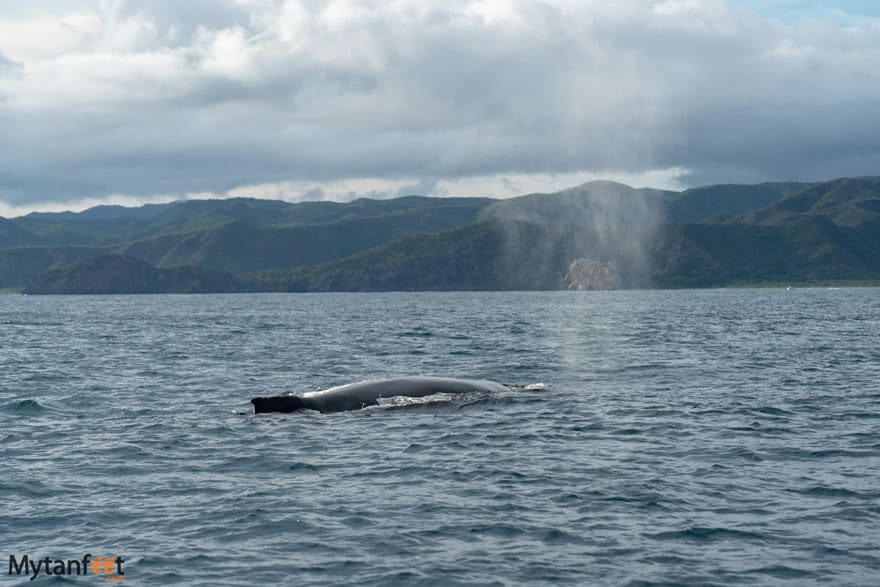 Overall Experience at Bat Islands Costa Rica

Our trip to the Bat Islands (Islas Murciélagos) was hands down, one of the best things we've ever done in Costa Rica. The combination of gorgeous views, great snorkeling, wildlife, empty beaches and breathtaking mountains made it one of the most perfect days ever, even with some rain. It was undeniably worth every penny and waking up at 5 AM!
We had the entire island to ourselves, we saw dolphins, turtles, fish, a shark, manta rays and humpback whales and saw some of the most pristine ocean and mountain views in all of Costa Rica.