If you are like us and love to do outdoors activities even when it rains out, there is one necessary item you need to have: a trusty waterproof backpack. Since we live and travel in Costa Rica and all over the world, we need high quality travel gear and that includes waterproof gear. You can't go hiking in the rain without a dependable waterproof backpack!
We have set certain standards for what we want in our travel gear and waterproof products have become sort of an obsession. I think this happened after we lost our new camera for trusting a backpack that claimed to be waterproof but it was not.
Since then we test and research everything before we use it and you can read on for our Sport Aqua Quest waterproof backpack review to see how it holds up!
Aqua Quest Waterproof Backpack Review – The Sport
Our video review
General characteristics
25 liters capacity
1 big sleeve pocket in the front
2 side water bottle pockets
Lightweight 1.5 lbs (750 g)
Waist strap with pockets
Chest straps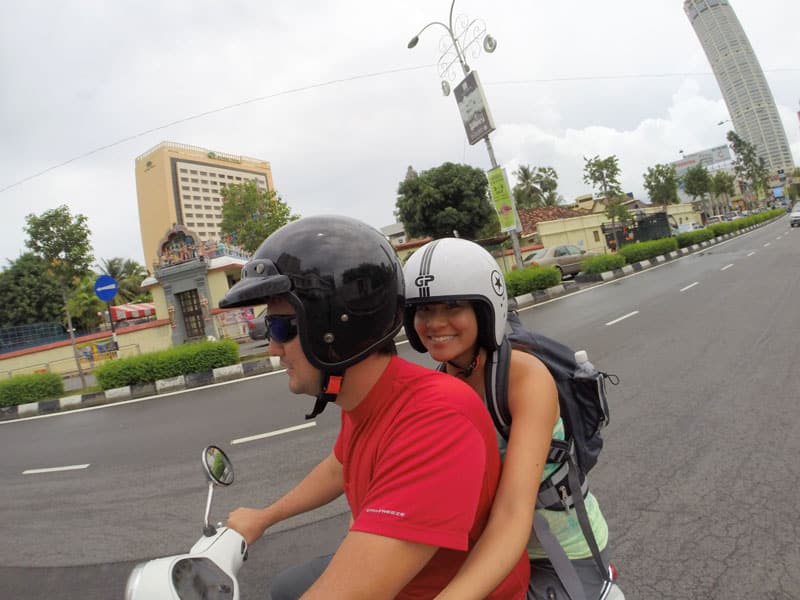 I automatically expected the backpack to be comfortable for long periods of time, durable, and of course waterproof. I plan on using this for hiking as well since it is also suitable for other outdoor activities.
At first glance, I was already in love. Based on our previous experience with Aqua Quest, this one looked great in terms of all the conditions I had for a day backpack. Our first backpack by Aqua Quest is an awesome backpack but more for kayaking, boating or fishing.
Make sure to check out the Aqua Quest waterproof backpack review for The Tote if you want a backpack perfect for boating!
Things that I love about this backpack
It is 100% waterproof (check our video for proof)
The front pocket gives you quick and easy access
The waist strap gives extra stability and support
The light reflection colors on the pockets and the straps are big and easy to see for other people
The full padded rear panel makes wearing it comfortable for long periods of time
It's a very big bag and fits everything you need – clothes, shoes, towels, snacks, camera, jacket, wallet
Material is very strong and durable
Easy to clean, fast to dry
I don't care too much about appearances but this one looks great
I'm the kind of person who doesn't like a ton of pockets or complicated things so to have the one big main bag, two bottle holders and one front pocket is perfect. The two small pockets in the waist straps was just a nice little added bonus.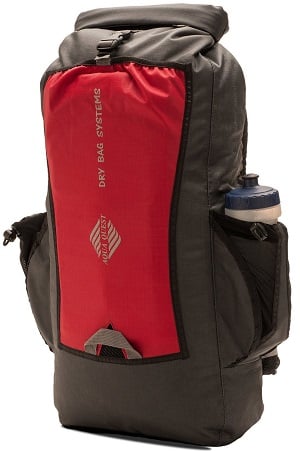 General Thoughts
I actually can't find anything that I don't like about this backpack. It takes a little bit of time to adjust the straps and get comfortable but didn't bother me too much.
Overall this is a great backpack. You can bring it with you for biking, hiking, kayaking, general traveling and I'm going to use it even during dry season. I brought this backpack all over Asia with me, fitting my laptop, cords, mini pillow and some other things in there. It was great to have such a spacious waterproof backpack since we encountered some crazy heavy rains in Malaysia!
So if you're looking for a day backpack for sightseeing, I highly recommend this one. It's extremely durable and after more than one year of heavy use, it is still in great condition!
You can buy your Aqua Quest Sportbackpack here.
Want to browse more Aqua Quest products? We got em here!
This post contains affiliate links. We received a complimentary backpack to review and all thoughts and opinions are our own.