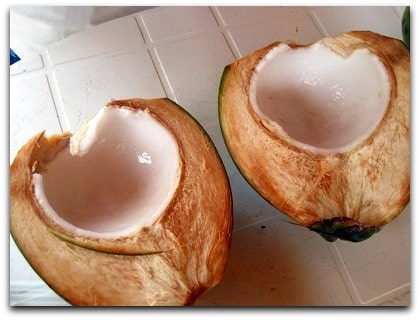 There's no doubt that Costa Rica is a great place to grow fruit.
Their fruit has such a fresh taste, that flavor where you can tell it has just been picked out of the ground or tree not too long ago and hasn't traveled thousands of miles to get there.
In our backyard, I can easily reach out of our balcony and grab a coconut and there are plenty of lime trees around to get some fresh lime juice!
So when you come to Costa Rica and if you're a person who is really into fruits and vegetables (like my brother and future sister in law) you will definitely be in one of your happy places.
They had the best time learning about all the different fruits and vegetables they'd never seen before, even finally finding out what coffee looks like! When my parents and grandmother were here, they couldn't get over how much sweeter the pineapple, watermelon and papaya is here.
In Coco, there are lots of places to get your fruits and veggies fix. There are a couple main farmers market stands and then a few little carts that you'll see on the side of the road and at the entrance to the beach.
Nothing like a pipa fria (cold coconut water) on a hot day at the beach!
Fruit and Vegetable Stands in Playas del Coco
I'm not sure what this stand's name is as most of them just have a sign with "Feria de Frutas" or something. We used to go to this one often since it was on the way to our old apartment.
This stand is right next to the local elementary school in Coco on the road to Playa Ocotal.
Despite the expectations, the prices here at the farmers market are about the same as the supermarket. This stand in particular gets all their produce from Cenada, near Heredia and they go twice a week to stock up. However, they do make their own chiles and have way more selection.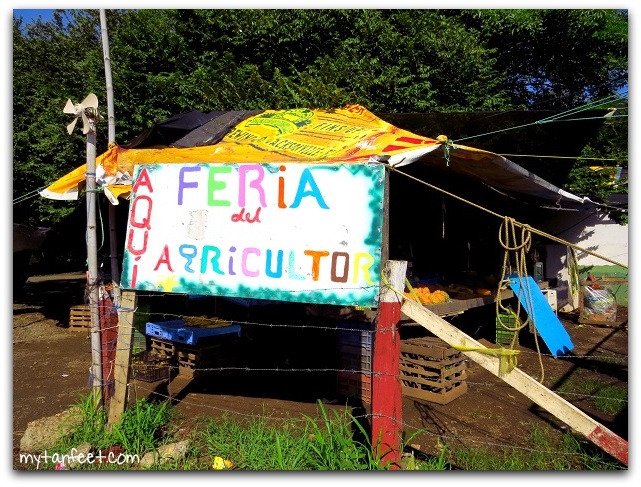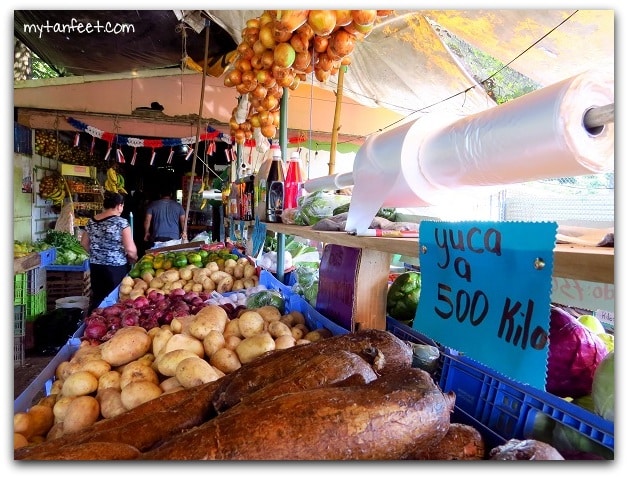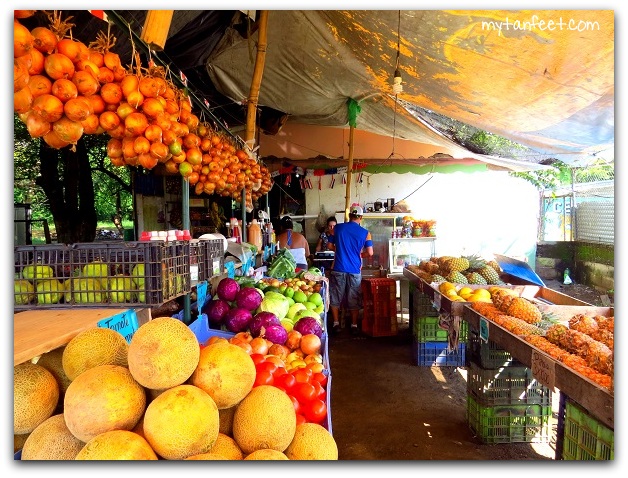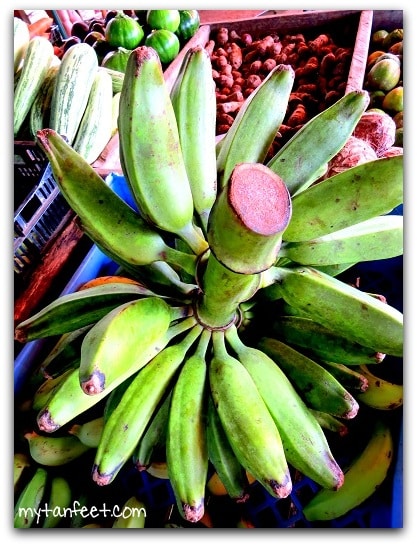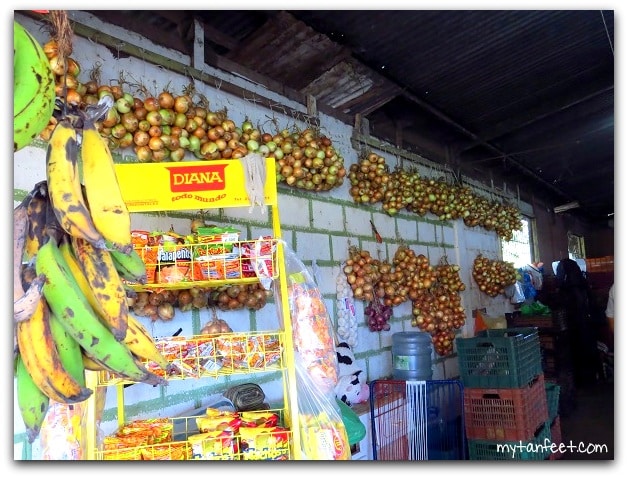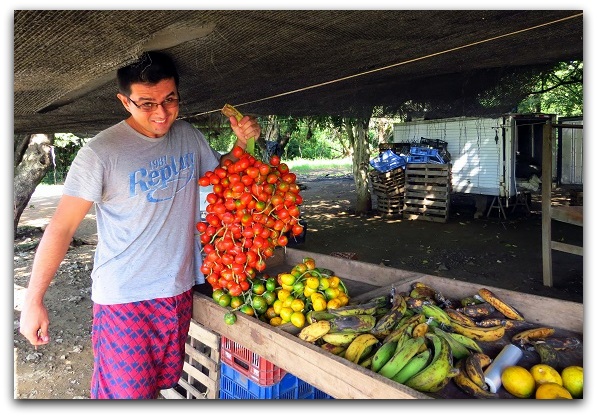 This fruit and vegetable stand is on the main boulevard out of Coco and they also sell clothing. They go to Upala and Cenada to get their produce and has been around for a long time.
Both these stands do not take card so make sure to have colones. They might take small dollar bills if they have change but it is better to have colones. They also sell plants for gardening if you're looking for some aloe or other plants to grow.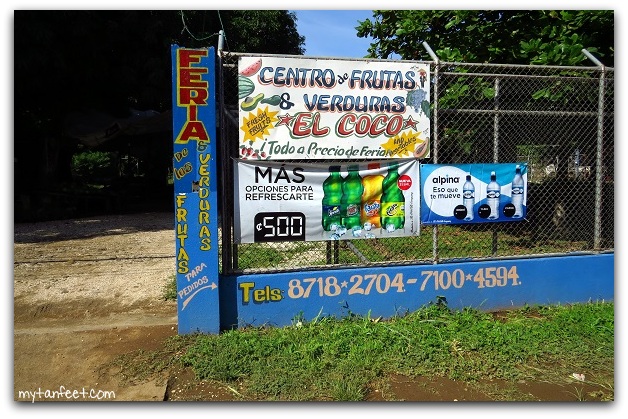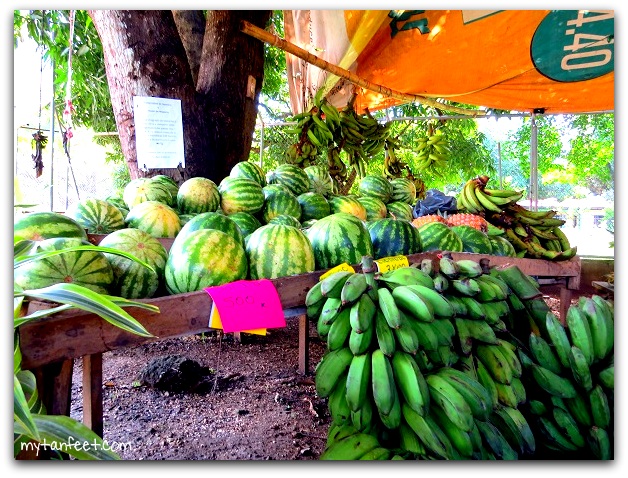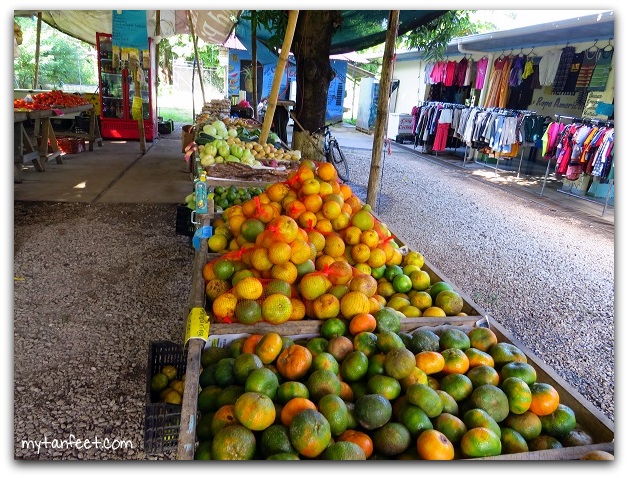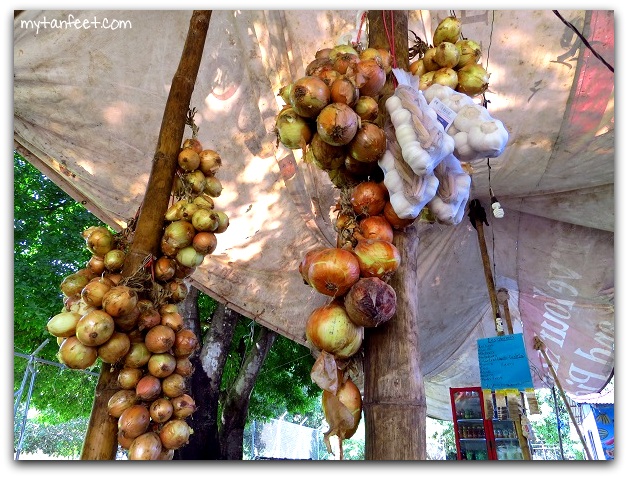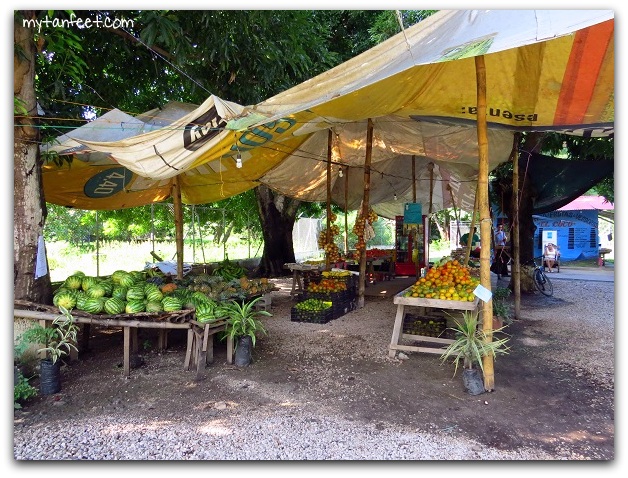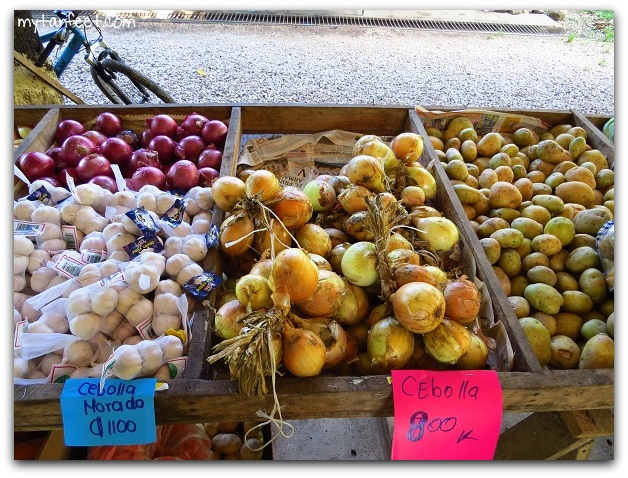 Besides these two main stands in Playas del Coco, there are various small carts you'll see in the town. There is one man near the Gollo who is there everyday, one by the main entrance to Coco beach, and one other man who has a truck full of fruit. He goes around town but I've seen him at the beach and at the hardware store.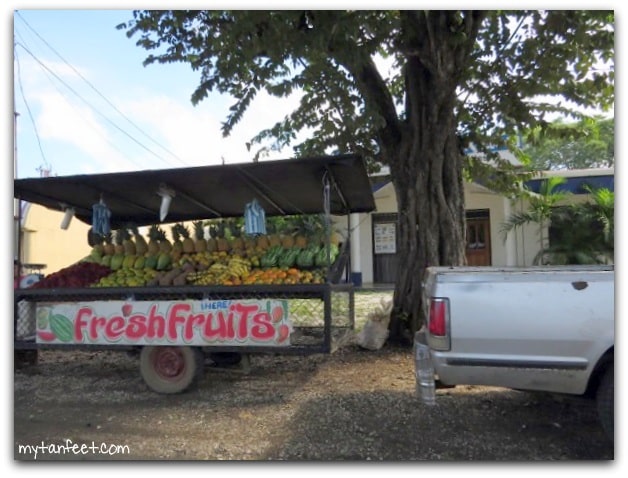 If you go to some of the stands outside Coco, like the one fruit stand at the intersection between Liberia and Tamarindo, the fruits there are much cheaper.
This is one of the lifestyle changes I really appreciate. I always ate plenty of fruit back in the States (thanks Dad!) but there is something about that fresh taste which makes a huge difference. Although I am sorely missing some fruits that are either very expensive here or they don't sell. Someone send me some rainier or bing cherries please!
Either way, it makes it pretty easy to eat healthy and get enough fruits and veggies here. I've discovered so many new great foods like yuca, cas, guanabana, pejibaye and more!
More articles about Playas del Coco
Grocery stores in Playas del Coco