Do you love snorkeling and don't have your scuba diving certification? Try snuba!
We did snuba in Costa Rica for the very first time and it was amazing. So if you want to do something more than snorkeling but don't have your certification, go snubaing!
Snuba in Costa Rica
Just imagine you're going snorkeling. You got your fins and mask but add a couple of extra accessories like a weight belt and a diving regulator that connects to a tank on a raft. This means you'll be able to go down deeper with an air supply and swim around as if you were scuba diving.
Snuba-ing at Matapalo
We set off from Playa Matapalo in Guanacaste on a beautiful sunny day. Since it was windy that day, the waves were a little rough but nothing terrible. We've snorkeled in this area before and it's where a turtle latched onto my head so I knew this was an excellent spot for snorkeling and diving!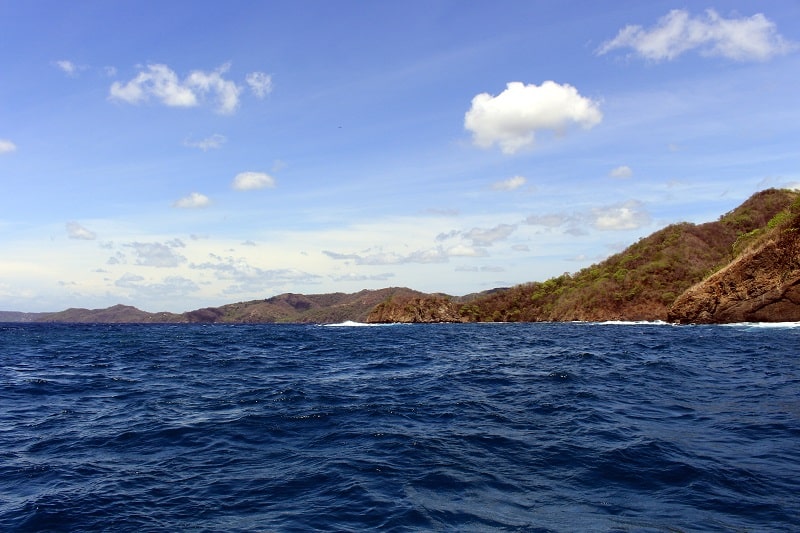 As soon as we reached our spot, we geared up for our first snuba experience. Our instructor went over the instructions and important safety information we needed and then we were off! We jumped into the water and practiced breathing through the tube on the raft before we went down.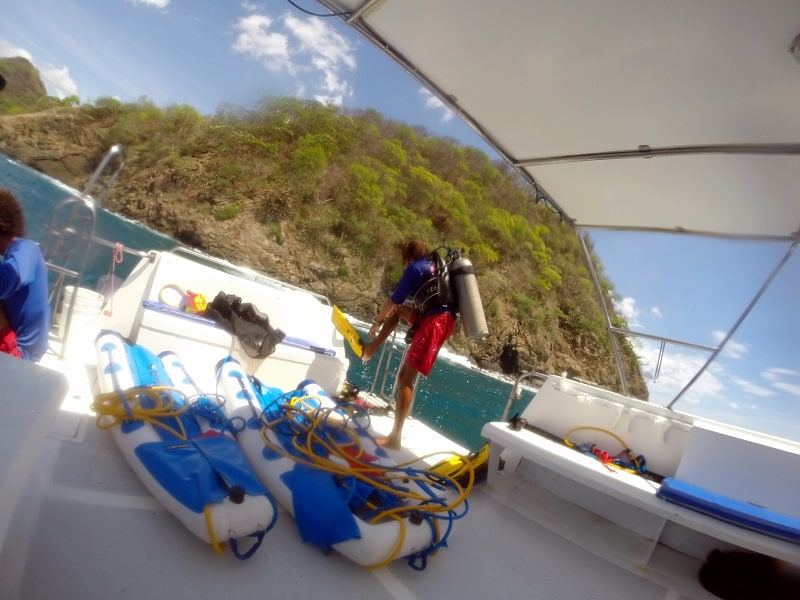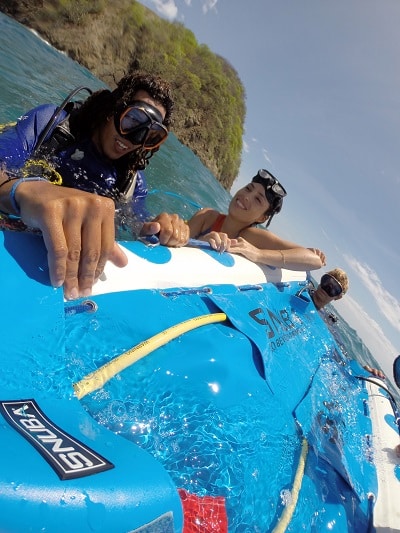 Now it's time to go down down down
After we got used to breathing through the tube, we started descending. We used the tube that connected us to the raft to go down slowly and since it was my first time ever going down that deep, I was pretty careful about the pressure, making sure to go slow.
Our tube let us go down about 10 feet so not that deep, but deep enough to let us see the fish up close.
I'm a huge ocean nerd so this was such an amazing experience for me, being surrounded by hundreds of tropical fish and seeing sea stars, eels and octopus up close. It was like entering another world (or at least Finding Nemo!) It was spectacular to see so many colorful and big fish swimming around everywhere.
The ocean is a mighty beautiful place.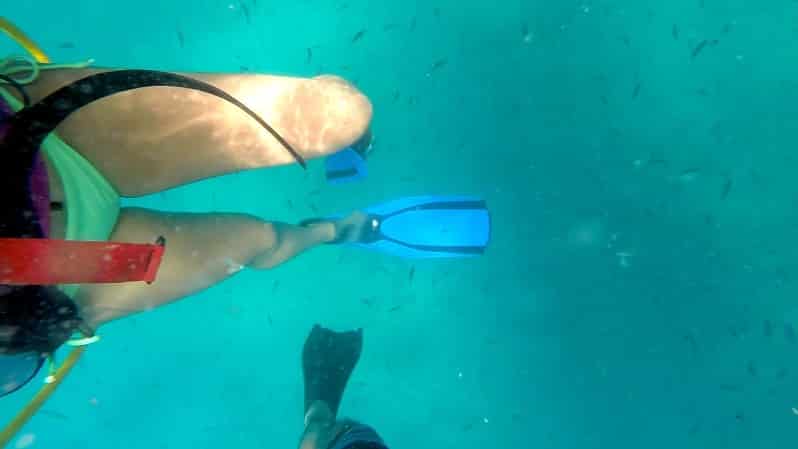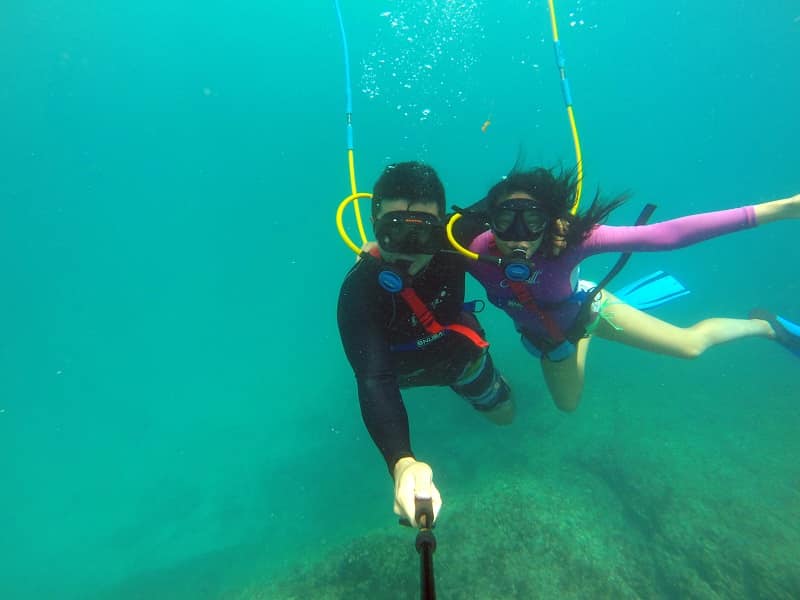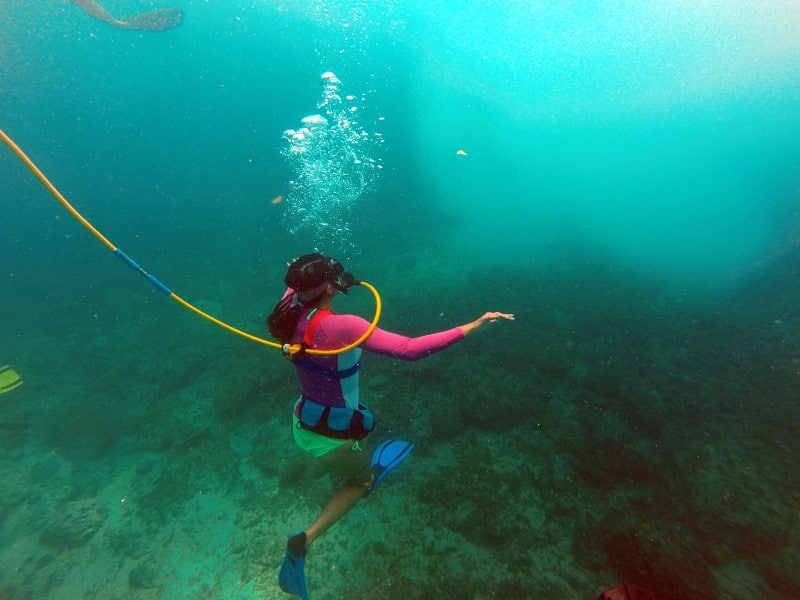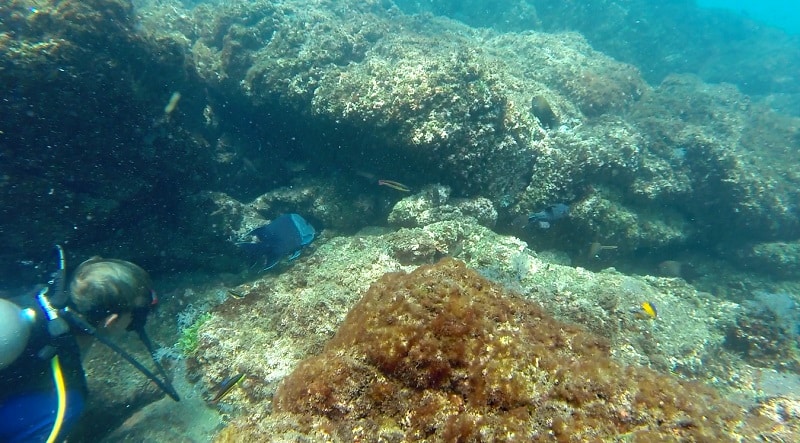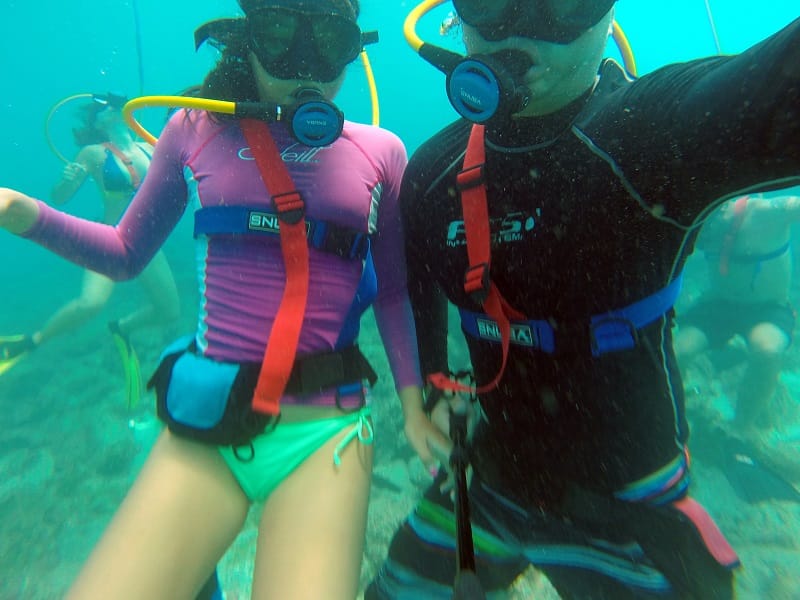 Snuba was an incredible experience and you see way more marine wildlife than if you were snorkeling. It's actually really easy, you just have to get used to breathing through the regulator but that's it. I was so excited the whole time that I'd be swimming around so fast just to get pulled back by the tube.
This is the perfect activity for anyone who not only doesn't have their diving certification but may be a little nervous about swimming in the ocean. You always have an instructor with you, you're with other people and you can easily pull yourself up to the surface. But trust me, as soon as you get down there you won't want to come back up!
Unfortunately ScubaCaribe no longer offers snuba but they offer snorkeling and scuba diving!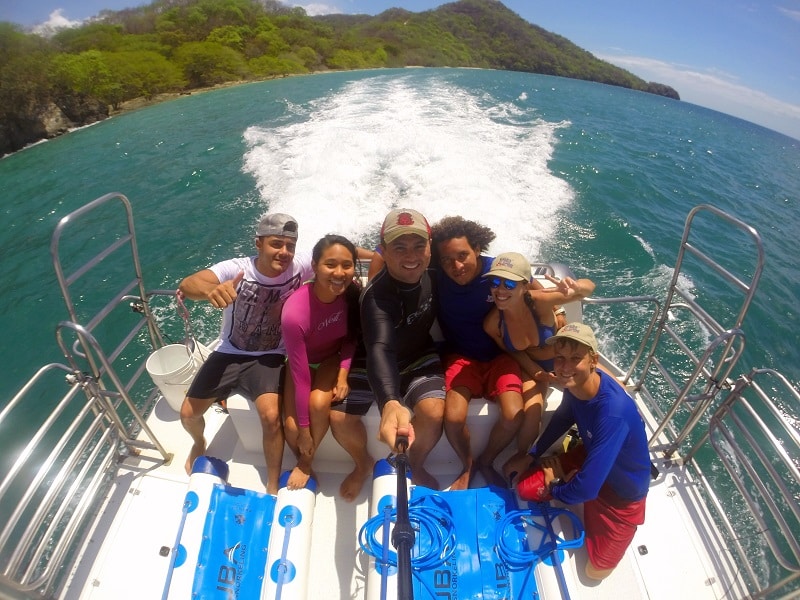 Want to read about other activities in Costa Rica? Here you go!
Things to do in La Fortuna/Arenal
Thanks Project Expedition and ScubaCaribe for an amazing day!