As Yeison and I walked towards the Hacienda El Viejo cultural tour, a woman dressed in a beautiful green and white dress greeted us with a huge smile on her face. Muy buenos dias mis amigos!
Hola! We smiled and answered back. She waited for us to sit down on the bench and get ourselves situated. Holding the corners of her lustrous skirt out, she waved to us and did a little twirl.
Pura vida! Do you know pura vida? Pura vida is what we say in Costa Rica for hello, goodbye or anything good! It's like our national saying. So tell me, how are we today?
Pura vida! I enthusiastically responded, grinning back. Eso! Now we are in a Costa Rica mode! She exclaimed.
Juana, or Juanita as she said we could call her, then gave us a short introduction to what we were about to experience on the cultural tour. I listened carefully to one of the most animated and pleasant presentations I've ever had and I could tell we were going to enjoy one of the best things to do in Guanacaste, Costa Rica with Juanita as our guide!
If you're staying in Guanacaste and are looking for a day excursion that offers nature, wildlife, culture and food, then a visit to Hacienda El Viejo Wetlands has to be on your list. We are also very happy to offer a discount for our readers for their activities! Click here to book this tour with our 7% discount!
Hacienda El Viejo Wetlands
First, here are some things to know about Hacienda El Viejo.
It is a Costa Rican family owned property with a large sugar cane plantation and their own private wildlife reserve bordering the Palo Verde National Park. Their reserve of 5000 acres protects part of the Tempisque River and one of the most important and endangered ecosystems in the world: the tropical dry forest. It's home to the one of the largest numbers of migratory birds in Central America as well as iguanas, crocodiles, bats, monkeys and many more animals.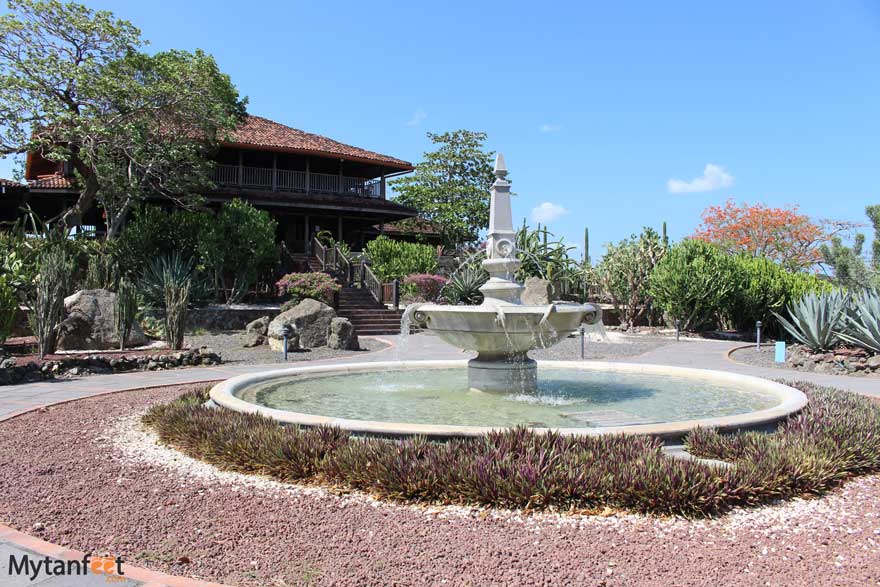 The hacienda (estate in English) offers 3 different activities for tourists: cultural tour, wildlife observation boat ride and rum making. Visitors can experience the best of Guanacaste all in one day at the Hacienda El Viejo Wetlands!
El Viejo Cultural Tour
Now let's start with their cultural tour. This 1 hour tour allows visitors to experience traditional Guanacaste farm life. They'll learn about sugar cane, the ox powered trapiche (sugar cane mill), old fashioned kitchen and traditional Guanacaste house.
Not only that, they'll get to try their hand at making tortillas and sampling tasty Costa Rican coffee and local treats!
One of the reasons why Costa Rica is such a beloved tourist destination is the locals. With such kind, gregarious and laid back locals proud to share and show off their country, learning about Costa Rican culture is a must for any visitor.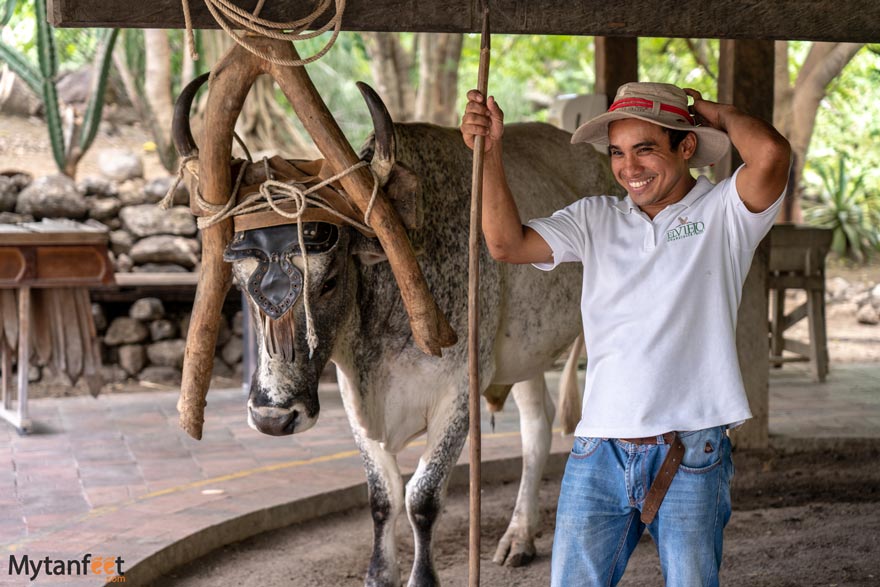 We had a blast pressing sugar cane through the trapiche, making friends with Curro the ox, pressing tortillas by hand and enjoying a cup of coffee. Not one second of this tour dulled or bored us, Juanita kept us well entertained and informed on this interactive tour. I could tell how excited they were to see visitors learning about their culture and having fun doing it!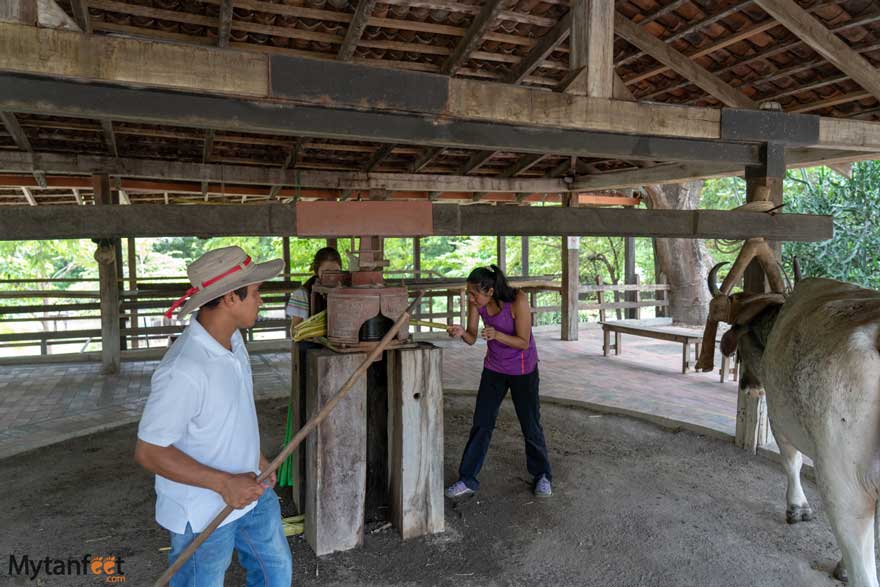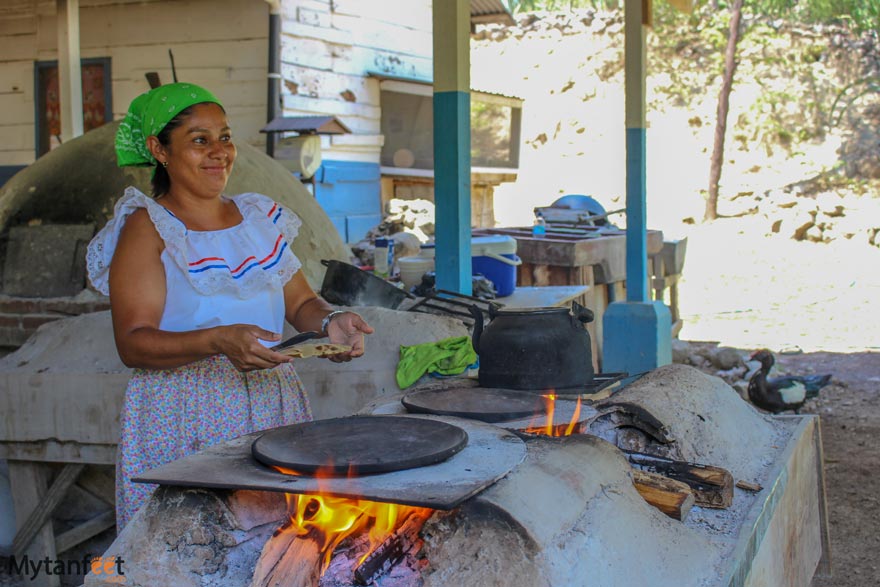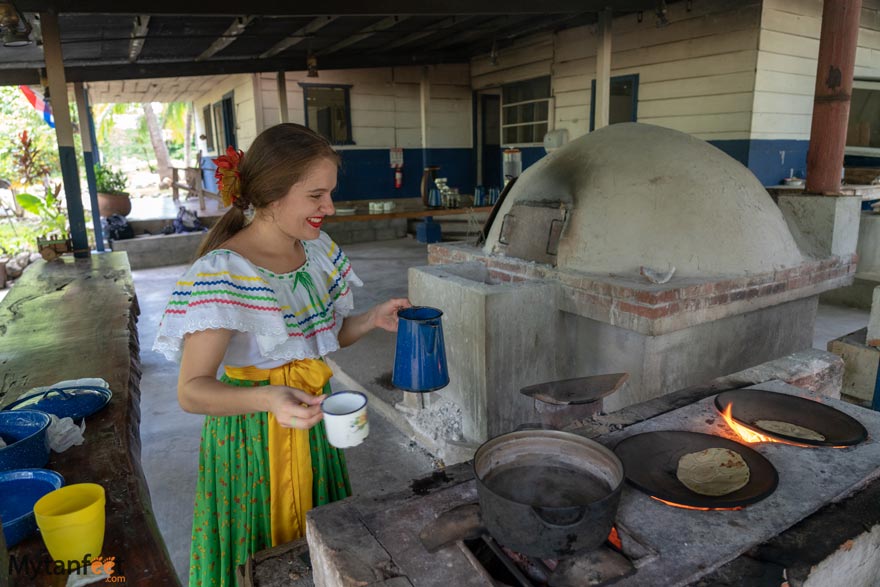 The Hacienda El Viejo cultural tour is a fun tour for all ages, especially kids as it opens up their eyes to different cultures and traditions. And let's be real, what kid doesn't like seeing an ox up close, eating their own tortillas and snacking on as much sugar as possible?
Now for those who want to see animals and nature, their wildlife observation boat tour is pretty amazing and a must do in Guanacaste!
Hacienda El Viejo Wildlife Observation Boat Tour and Animals
Boating down the Tempisque river immerses guests in the dry tropical forest so they can see just how important it is despite not having that typical "jungle' look. One of the best things is that Hacienda El Viejo runs their own wildlife observation boat tours with maximum 5-6 boats. With only a few boats, you get the most intimate experience on the river!
On our boating tour, we went in August during low tide. We didn't see as many birds since all the migratory birds are up in North America during this time of year though. The best times to see migratory birds are December – April but we still saw a couple of tiger herons and kingfishers.
However, the animal that took the spotlight during our tour was the crocodile due to the low tide. Boy did we get a really nice close up view of those big guys!
Here are some photos we took of animals we saw on the Hacienda El Viejo boat tour.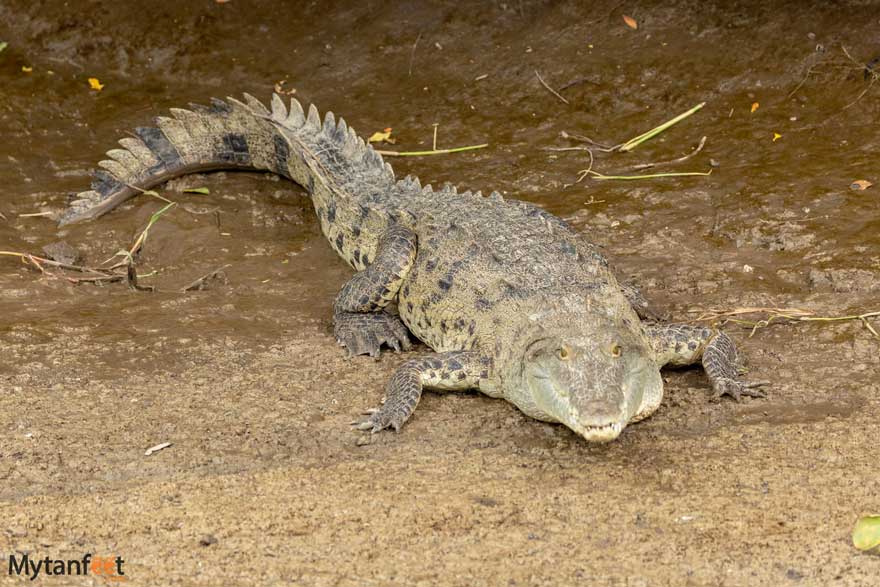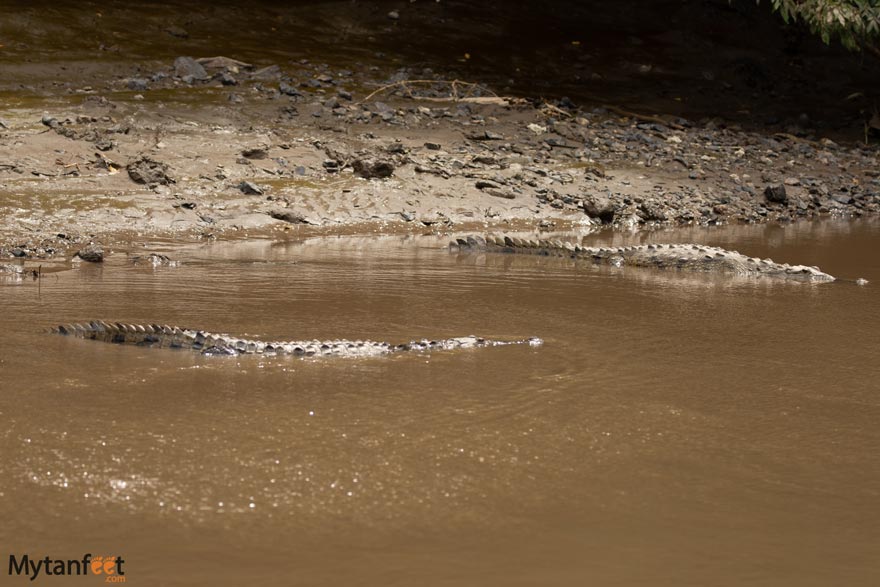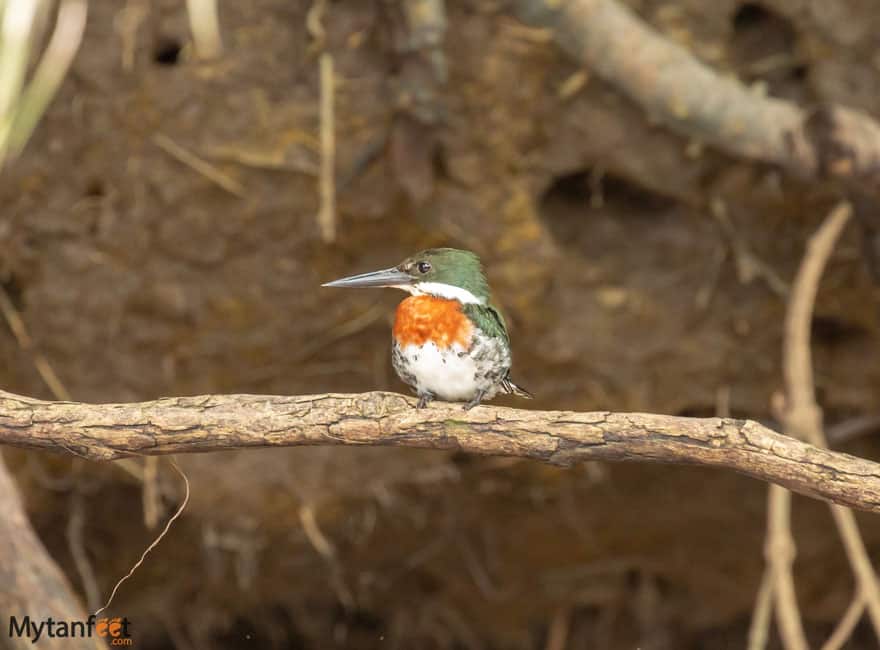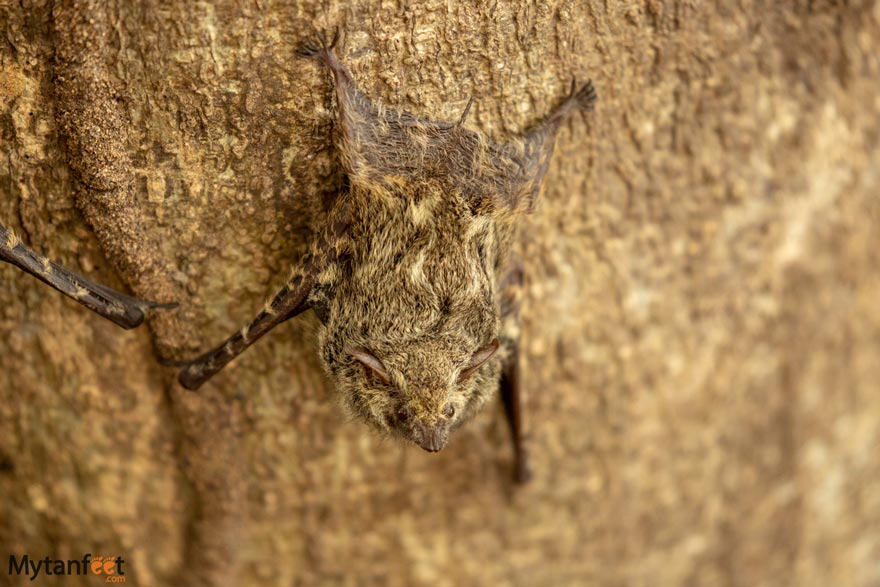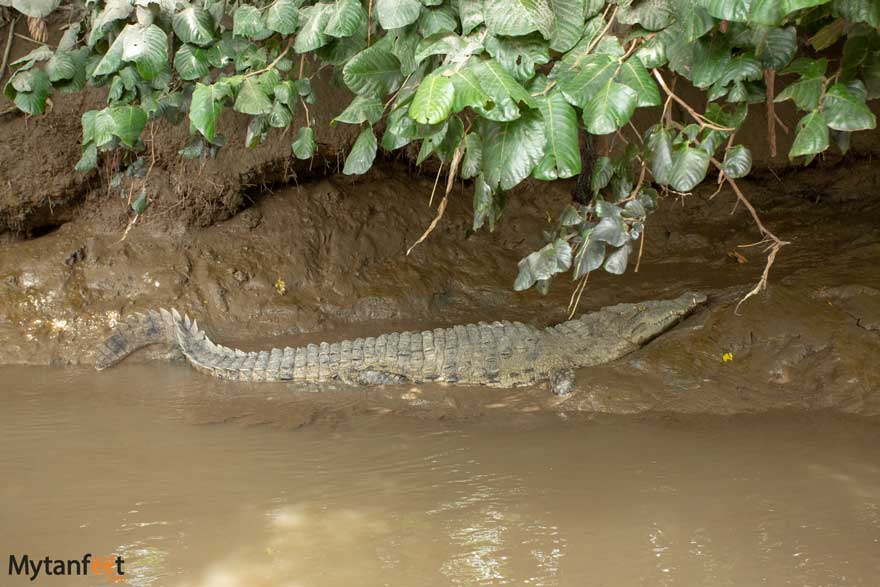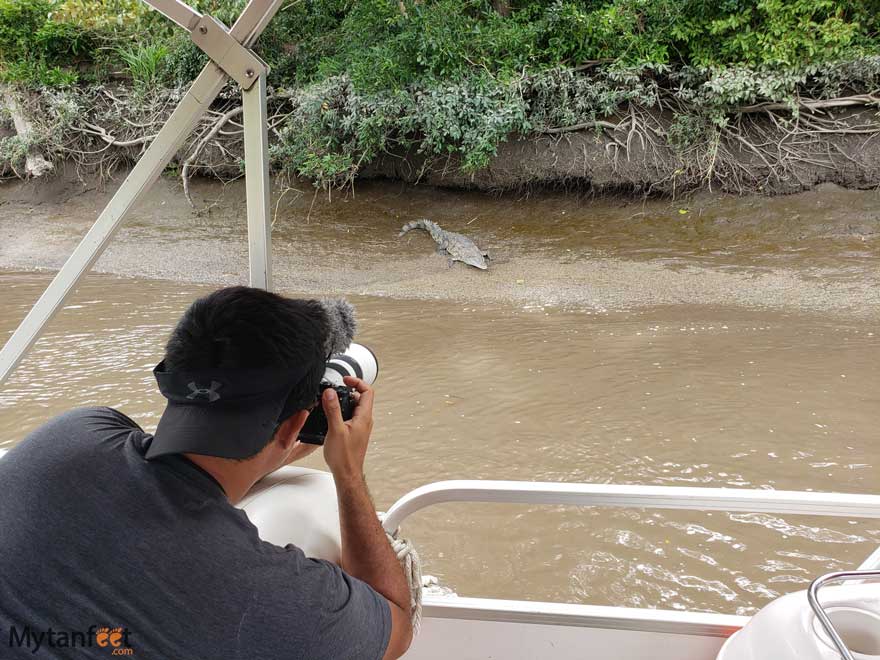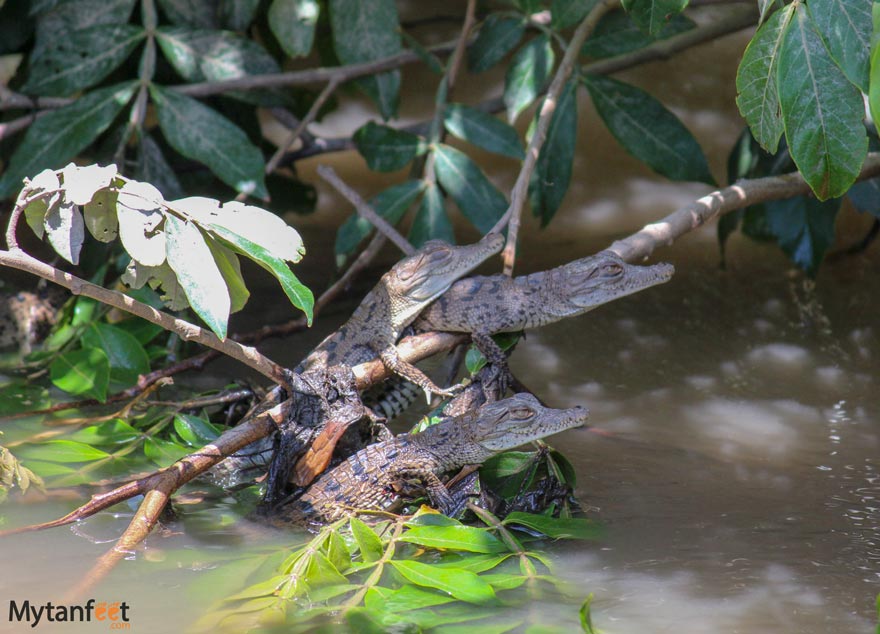 Due to the low tide, we saw SO many crocodiles. I honestly stopped counting after 20! It was incredible to see them so close in their natural habitat.
El Viejo Vs Palo Verde National Park Boat Tour
If you're wondering if you should do a boat tour in Palo Verde National Park or Hacienda El Viejo, here are some things to know about both.
Palo Verde National Park itself doesn't offer boat tours. You will need to book with a tour operator who runs boat tours down this river. If you just show up to the river on your own, you may find some locals offering to rent a boat but they are not guides nor do they speak much English. Therefore it won't be a full tour. If you go to Hacienda El Viejo, they have their own boats and bilingual guides.
It is the same river. Both boat tours go down the Tempisque River.
Both offer great opportunities to see wildlife. Hacienda El Viejo reserve protects 5000 acres and Palo Verde National Park protects 45,000 acres!
Less boats at Hacienda El Viejo. Because many tour companies go to the national park for boat tours, it can get pretty crowded during high season. That is one big downside to going to the national park. If you go to Hacienda El Viejo, they have 5-6 boats max at a time.
Our personal recommendation.
We have done both the Palo Verde National Park and Hacienda El Viejo boat tour twice. Both were excellent and we saw lots of wildlife at each one.
However, I would personally recommend Hacienda El Viejo if you want to incorporate some more activities (cultural or rum tour) and if you don't want to be around a ton of other boats. Hacienda El Viejo is much more laid back, tranquil and calm since it is their own reserve and they take only their guests, not all the tour operators in Costa Rica.
But Palo Verde National Park is an excellent place to do a wildlife safari tour if that is what you're only interested in.
Hacienda El Viejo Rum Tour
Now let's move on to a really great tour for adults – a rum tour! Hacienda El Viejo produces their own rum from the organic sugar cane grown on the estate! Sugar cane is an extremely important crop of Guanacaste so it made perfect sense that they would create a rum from it.
Our guide, Richard first showed us a sugar cane plant and gave us some information about it. As one of the largest producers of sugar cane in Costa Rica, they definitely knew this plant inside and out.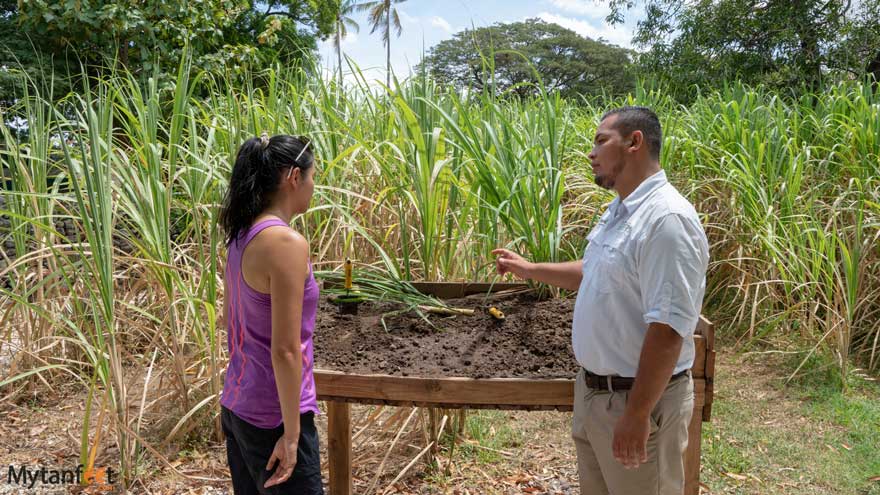 I loved how they took us through the entire rum making process, first showing us the plant and how they grow and cultivate it. Like the cultural tour, they showed us a sugar cane mill (a modern electric one) to extract the delicious juice. Then we went through the distilling process which led us to their rum storage.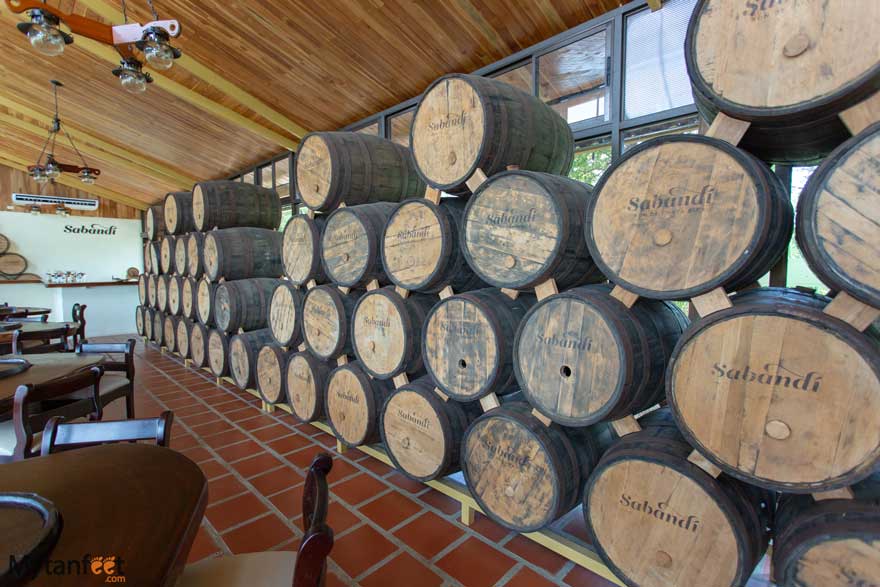 We got to smell the various aged rums in the oak barrels which was fascinating. The 1 hour tour ended with a delicious cocktail.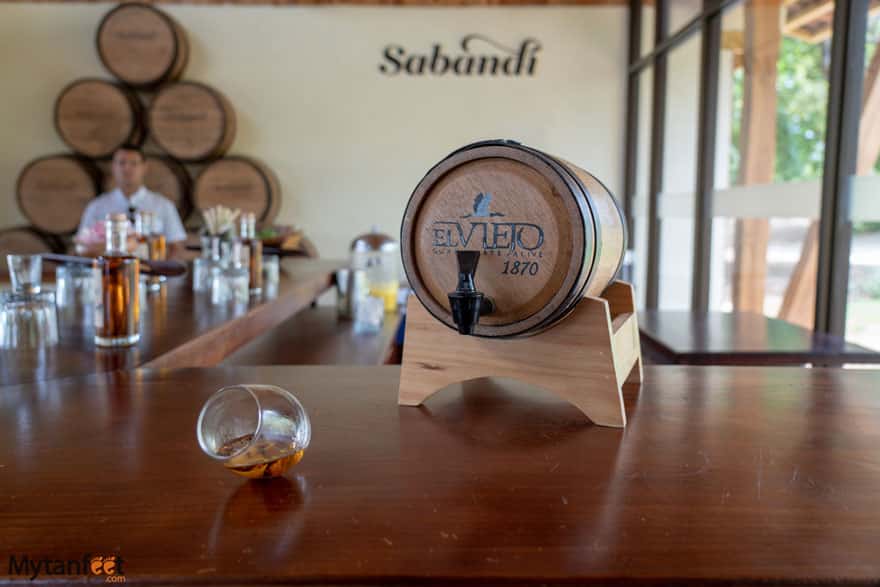 Lunch and Casona
Our visit to Hacienda El Viejo included a traditional Costa Rican lunch at their casona, or traditional house owned by ex-Costa Rican and Nicaraguan presidents. The house is like a little museum, with photos of the local families and property from when they first built it. You can feel the history with every step as you wander through the casona!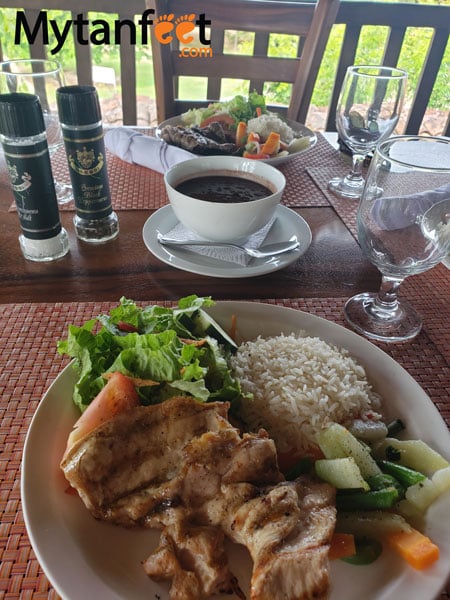 Overall, we had a wonderful time at Hacienda El Viejo and couldn't have asked for a better way to experience Guanacaste culture, nature, wildlife and people. For anyone who wants to experience Costa Rican culture, specifically Guanacaste culture, this is the best place for it!
Video
Here's a video we made of our time at El Viejo! Enjoy! Do not forget to CLICK here to go to our booking form so you can book this tour with our discount!