Costa Rica trip planning can feel incredibly overwhelming. Although you can find tons of Costa Rica travel tips on this blog, it's helpful to have a timeline to organize yourself. So in this article, our Costa Rica trip planning timeline will help you decide how far in advance you need to book tickets, activities, hotels and all the details.
**Please check our Costa Rica COVID-19 Travel posts for latest information.**
There are affiliate links in this post.
Helpful Costa Rica Trip Planning Timeline
This is for those who are planning their own trip, not going on an organized group tour.
1 year+
If you have a year in advance to plan, take this time to decide when to visit Costa Rica if you have the flexibility. You can read this post on the best time to visit Costa Rica for ideas and start getting to know Costa Rica in our Costa Rica for first timers guide.
6-12 Months
You can start peeking at flights at this time. According to Skyscanner, the best time to book international flights from the US is 5-6 months out. An additional survey from CheapAir also says the best time to purchase tickets to Central America are 70 days out and the prime booking window is 2 weeks to 6 months out.
It will depend on what month you are planning to visit Costa Rica however. If you are planning to spend your Christmas in Costa Rica, it is best to purchase them as soon as possible as December is the most expensive month and it will only get more expensive the closer the date is!
You will also need to decide which airport to fly into. There are two: San Jose International Airport and Guanacaste Airport. Read more about Costa Rica airports to see which one you should fly into.
Expert tip: Make sure to check prices for both international airports in Costa Rica and set flight alerts for both because it is normally a little more expensive to fly into Liberia than San Jose. I'll talk more about the airports in a bit.
Tips for booking cheap flights to Costa Rica
I am no flight expert but here are my tips.
Set up flight alerts with Google Flights. This is my favorite flight search engine.
Fly out on a weekday, not a weekend.
Add a stopover (long layover). For example, when my friends from Seattle came to visit, they chose an itinerary with a extra long layover in LA (14 hours). That flight was cheaper and they got to visit their friends in LA.
If you're flying from Europe, make sure to check the airlines since some airlines (like KLM) only fly on certain days of the week to Costa Rica. Try to be flexible and book a stopover or flight with a long layover.
Book basic economy seats which are the cheapest option. We booked a roundtrip Seattle – Liberia flight beginning of December for $500 USD per person on basic economy with Alaska Airlines.
Our Favorite Flight Hacking Tips
Sign up to flight hacking websites. Dollar Flight Club and Going are two I personally use to find cheap flights. They post error fares and last minute cheap tickets. You can designate your departure region/airport and places you want to go and they'll email you with cheap flights when they find one. I used them to buy cheap tickets to Iceland, Madrid, Hawaii and from Costa Rica to Seattle!
My next best tip? Get a travel credit card to rack up points to use for flights and hotels. I have the Chase Sapphire credit card which I absolutely love! You get ~60,000 points when you spend $4000 USD from initial account opening, 3x points on travel and dining. They also offer travel insurance for rental cars and trip delays for the Preferred. You can redeem the points to pay for flights, hotels, etc. If you travel often, a travel credit card is an absolute must.
What else you should be doing for your Costa Rica trip planning
You can start looking on the Internet for ideas and articles. I personally love using Pinterest and Instagram to get inspiration.
Make sure to look through our blog! We have a dedicated Costa Rica travel tips section and a destination map. Our Instagram also has a lot of ideas for things to do and places.
Airports
Fly into Guanacaste airport in the Guanacaste province for Playas del Coco, La Cruz, Liberia, Nuevo Arenal, Rincon de la Vieja, Tamarindo, Conchal, Gulf of Papagayo, Flamingo, Brasilito, Potrero, Grande, Avellanas, Junquillal, Negra, Nosara, Samara, Ostional, Nicoya, Las Catalinas and Bijagua.
Fly into San Jose Airport in the Alajuela province for the Caribbean coast (Tortuguero and Puerto Viejo), Puntarenas, Jaco, Manuel Antonio, Dominical, San Isidro del General (Perez Zeledon), Uvita, Ojochal, Puerto Jimenez, Drake Bay, Golfito, Turrialba, San Jose, Heredia, Alajuela, Cartago, San Ramon, Grecia, Atenas, San Vito, Sarapiqui, Bajos del Toro.
You can fly into either San Jose or Guanacaste Airport if your first destination is La Fortuna, Monteverde, Montezuma or Santa Teresa. They are about the same travel time from both airports. You can also fly into one airport and fly out the other.
What else to know: Guanacaste Airport can be a bit more expensive than San Jose so compare prices. It is also much easier to drive from there than San Jose.
Read more about Costa Rica airports.
4-6 Months
At this point, you should have your flights, especially if you are visiting in the Christmas season or the spring break/Holy Week time. If you are visiting during the low tourism months like May, June, September – November, you can wait a bit and keep checking prices if you want to get a last minute deal or just aren't really sure of your time off yet.
If you are visiting during peak season, I also recommend to start looking for accommodation. Hotels during Christmas and New Years go fast and they are much more expensive. Some boutique hotels get booked out a year in advance during Christmas!
Secondly, you should start booking your car rentals if you are visiting end of June, July, August and December -through April. These are high tourism months. If you book last minute, usually all that is left are expensive premium cars. If you are visiting during Christmas/New Years, you need to book at least 3-4 months in advance.
Furthermore, we don't recommend booking upon arrival as that usually is more expensive.
Here are articles on renting a car that will help
2-3 Months
Narrow down your places of interests to start outlining a rough itinerary. Can't decide where to go yet? Check out our best places in Costa Rica post for ideas. You can check our Costa Rica itineraries for sample itineraries.
If you're not sure how you're going to get around…
If you don't know if you want to rent a car yet, then you'll want to decide soon for the reasons I mentioned above. Shared shuttles only have a certain number of spots available and it's always first come first serve.
Here are our transportation articles:
You don't need to be in too big of a rush if you're visiting in the off season. These are months like May, beginning of June, September, October and November. Those are slow travel seasons so you don't need to book everything asap. I would book those at least a few weeks ago.
1-2 Months
You should have your itinerary somewhat solid at this point. You know where you're going, how many days you're staying and how you're getting around. Additionally, you should also have booked your hotels, cars and shuttles or at least start booking them.
Now you can start planning your daily itinerary if you want. I know some people like to play things by ear, which you can perfectly do in low season but if you have any MUST DOs or MUST SEEs and are visiting in the high season, then book those asap to save your spaces.
For example, popular activities like private snorkeling tours, whale watching and fishing charters book up quickly during high season. Don't lose your chance to go on a specific tour or do a specific activity by waiting until last minute an finding out they don't have any more availability.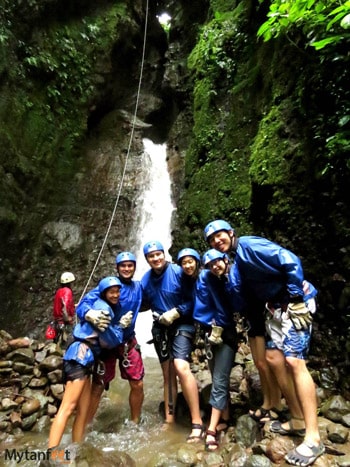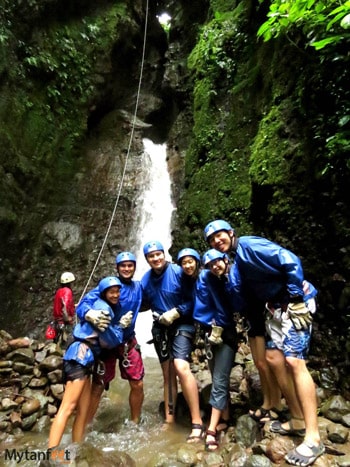 When it comes down to it, it's better to pre-book your "must do" activities rather than scrambling last minute to find a company who still has space. That company may not be the best company or offer the best price and you may miss out on checking off your Costa Rica bucketlist.
Furthermore, there are some places in Costa Rica that require pre-purchased tickets such as Corcovado National Park, Chirripo National Park, Manuel Antonio National Park and Poas Volcano National Park. They can sell out in high season so you want to book those well in advance.
Rainy Season
If you are visiting in rainy season, you can wait until you get to Costa Rica to see how the weather is before booking your tour. Since it's not as busy as high season, you don't really need to worry about places getting completely booked up.
However, if you visit during the end of June, July and beginning of August, we do recommend to pre-book. That is a busy time for when Americans, Canadians and Europeans come down for summer vacation. May, beginning of June and September through November are much less crowded.
PS. We have several discounts on tours you can check here! Costa Rica tours promos.
1-2 Weeks
Your itinerary should be solid with activities and hotels booked, schedules (how long a drive is, what time to leave, etc.) and all transportation ready.
You should start figuring out what to pack and picking up necessary items like sunscreen and mosquito repellent. If you're visiting in rainy season, we highly recommend to bring a waterproof backpack and rain jacket. You can read our Costa Rica packing list for tips. Make sure you buy your mosquito repellent and sunscreen (reef safe preferably) – two MUST HAVES for Costa Rica!
Also print or screenshot all your reservations, make color copies of your passport, leave your itinerary with a family member and reconfirm your bookings with your hotel, tour operators and transportation companies.
For communication, make arrangements to get an international data plan on your phone with your home carrier or find out how to buy a prepaid SIM card in Costa Rica.
Check routes and road conditions to your hotels, especially if you are visiting in rainy season.
If you want to check weather, we recommend to check geotags on Facebook and Instagram so you can see recent photos of current visitors.
Costa Rica Trip Planning Summary
To sum up, if you are visiting during Christmas and New Years, book hotels, tours and car rentals as soon as you can. Do not wait until last minute! This is one of the mistakes you want to avoid when traveling in Costa Rica.
If you're visiting February, March, April, July or August, book car rentals, hotels and tours at least one month out. Those are very busy times as well.
You don't need to book everything asap if you're visiting in the off season (rainy season). You can start looking around a couple weeks to a month out.
Don't try to book too many activities during your trip. For big groups, families with small children or seniors or short trips, don't try to go to too many destinations. Places in Costa Rica are fairly spread out so travel times are long. You may need to dedicate one entire day to travel! It'll be too tiring and you can spend that time enjoying rather than driving or sitting on a bus/shuttle.
Costa Rica Vacation Checklist
Get More Travel Tips!
If you want more Costa Rica travel tips, sign up to our mailing list to get them straight to your inbox! You will also receive our free resources we made for exclusively for our subscribers such as a quick travel eBook, packing checklist and Spanish pocket guide.