If you are thinking about visiting Costa Rica, make sure to read up on some important facts about Costa Rica. It's always good to know the basics about the country you're visiting especially to clear up any common misconceptions about Costa Rica.
Here are some important things to know about Costa Rica and interesting facts about the country. If you're a first time visitor, check our Costa Rica travel guide to help you get started!
Costa Rica Facts
Costa Rica is in the American Continent
This is one of the most common questions we get: Where is Costa Rica?
First, Costa Rica is not an island, it is part of the American continent. It is in Central America, bordered by Nicaragua to the north and Panama to the south. Costa Rica is not part of Puerto Rico nor is it a territory of the United States either. It is its own country, having declared independence from Spain on September 15, 1821.
"Costa Rica" means rich coast in Spanish
Cristóbal Colón (Christopher Columbus) named it that when he saw the beauty of the country.
Costa Rica is a little smaller than the Dominican Republic and about the same size of West Virginia
It is 51,100 sq km (19,653 sq miles) of land, 50,660 sq km (19,559 sq miles) of water. Costa Rica is just a tiny bit bigger than Denmark.
Costa Rica language: Spanish
The official language of Costa Rica is Spanish. Many Costa Ricans are bilingual since most of them work in tourism or customer service. English and French are offered starting in elementary school. Several indigenous languages are spoken throughout the country.
Costa Rica's capital city is San Jose
San Jose is in the San Jose province and it was also one of the first cities in the world to have electricity!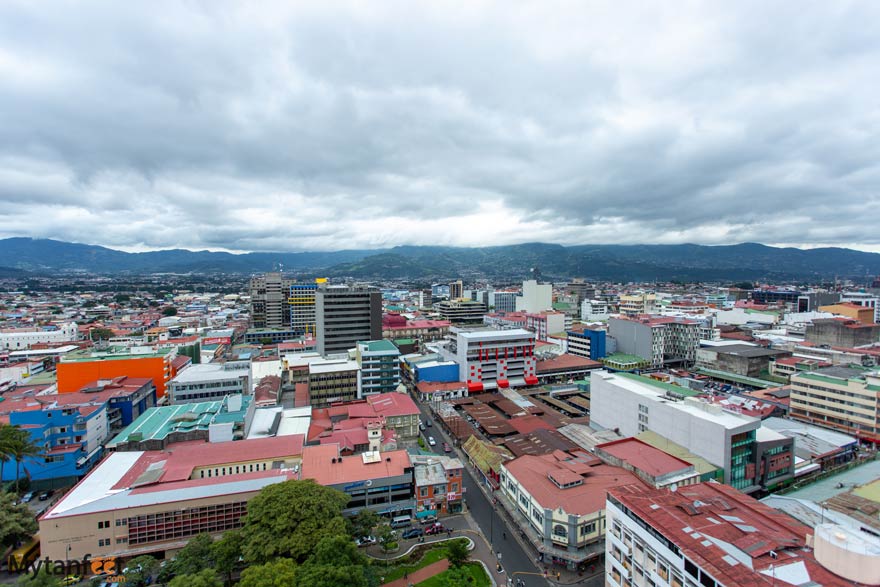 Most tourists land in San Jose International Airport and leave right away or stay just one or two nights in the city as it's not as big of a tourist destination. Since most visitors choose Costa Rica for nature and the outdoors, San Jose is often overlooked.
If you want to experience typical Costa Rican city life, history and culture, 1 or 2 days in San Jose is plenty.
The current population of Costa Rica is a little over 5 million
And over 1 million Costa Ricans live and work in the Central Valley (San Jose, Heredia, Alajuela, Cartago)!
Costa Rica's government is a Democratic Republic
The current president as of 2023 is Rodrigo Chaves Robles. His term started May 2022 and will end in 2026. Interesting fact: presidents in Costa Rica cannot run two times in a row. Each term is 4 years.
Costa Rica does not have an army
Costa Rica abolished its army in 1948 after a civil war. They have not had an army since then! If you're in San Jose, you can visit the National Museum to learn more as it is the symbol of the abolition of the army.
Roman Catholicism and Christianity are the predominant religions
In Cartago, there is a beautiful basilica and is the destination of the yearly Romeria in August.
The Costa Rica currency is called the colon.
The official currency of Costa Rican is the colon. The colon was named after Cristobal Colon, as the one who discovered the country. It's also super colorful and they put animals on their bills!
Costa Rica time zone is UTC -6
Costa Rica does not participate in Daylight Savings Time. The sun rises and sets about 6 AM and 6 PM every day. It changes about 15 minutes throughout the year.
Costa Rica Country Code Is +506 and has 8 digits in the phone numbers
It is a country code, Costa Rica doesn't have area codes. So if you're in Costa Rica and need to dial a local number, you don't need to dial the 506. Costa Rican phone numbers also have 8 digits so it's like 5555-5555.
The nickname for a Costa Rican is "Tico" and "Tica"
It's said that the nickname came from the fact that Costa Ricans tends to use "ito" or "ita" (meaning small), at the end of adjectives. For example, perrito (little dog), cosita (cute pet name), poquitito (teeny tiny bit), gordito (little fatty). So locals call themselves Ticos (male) and Ticas (females).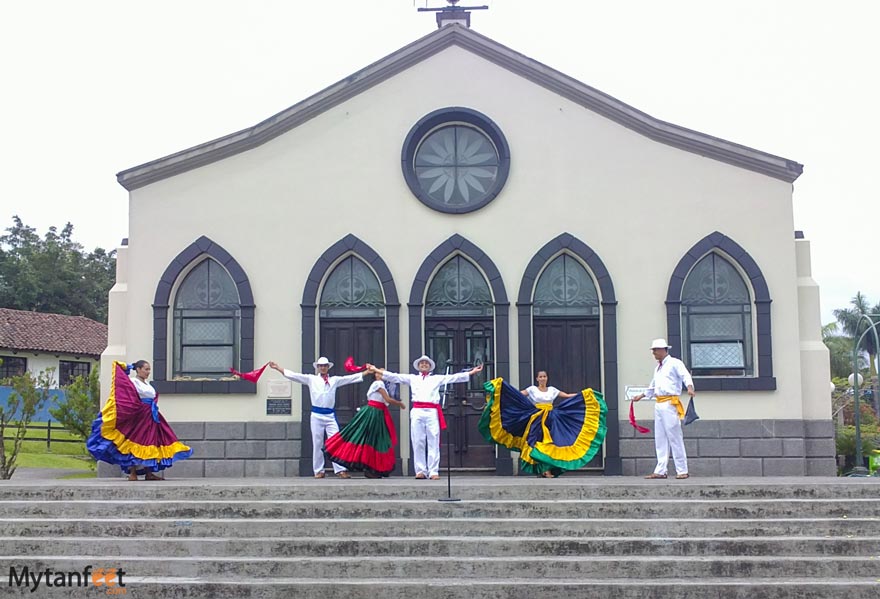 There are seven provinces in Costa Rica
Costa Rica has seven provinces. They are San Jose, Alajuela, Heredia, Cartago, Guanacaste, Puntarenas, and Limon. In those seven provinces are 81 cantons and 473 districts.
Costa Rica's latitude and longitude is 8 to 12 N, 82 to 86 W
It's very close to the equator! But due to the various mountains and landscapes, Costa Rica has around 26 micro-climates so you can find "cold" weather (lowest 50s- 60s F or 16 C) in the high elevation mountainous areas.
Average temperatures don't vary too much in Costa Rica however. You can read more about Costa Rica weather here.
Costa Rica has a universal health care system
They have a public health system as well as private services.
The average monthly salary is around $800 USD a month
Costa Rica goes by monthly salaries.
Costa Rica holds around 5% of the world's biodiversity
And is only .25% of the world's land mass!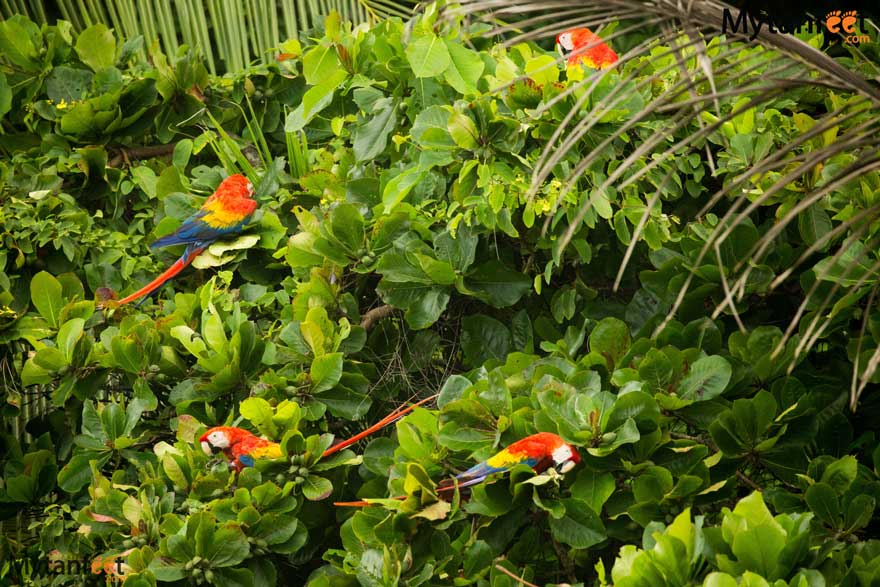 25% of the country is protected land
There are over 25 national parks in Costa Rica, 10 biological reserves, 61 wildlife refugees, 31 protected zones.
Costa Rica has 4 UNESCO World Heritage Sites
The natural sites are Cocos Island, Area de Conservación Guanacaste and La Amistad International Park. The cultural site is the Stone Spheres of the Diquis.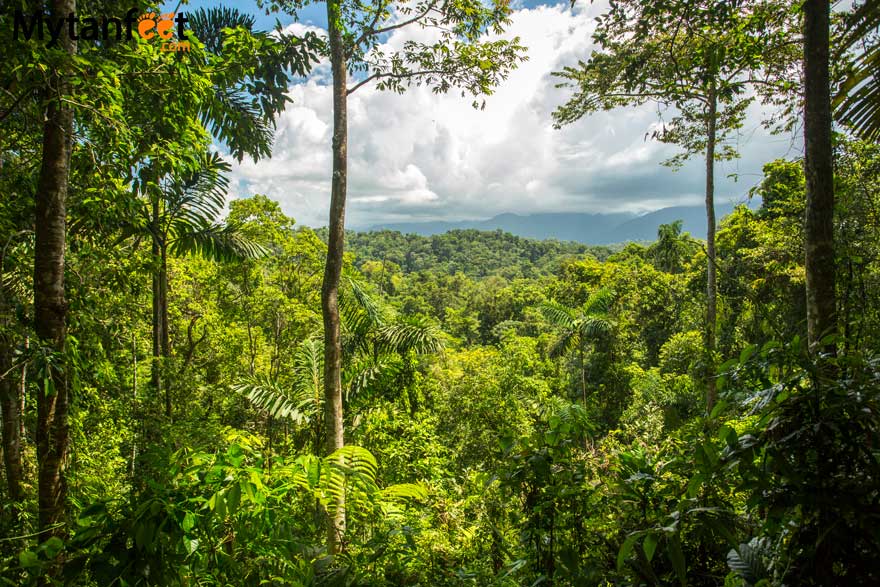 The highest point is Cerro Chirripo at 3,810 m (12,500 feet)
Mount Chirripo is also a national park and many people hike to the summit.
The highest active volcano is Irazu
Irazu Volcano, sitting at 3,432 meters (11,259 feet) is a volcano with several craters. Visitors can go into the national park to see the crater lake.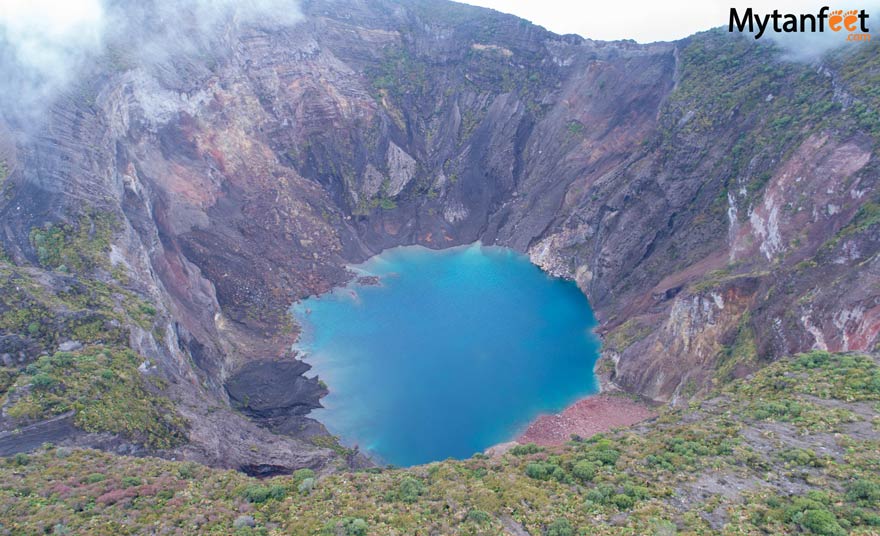 Arenal, Poas and Turrialba are other popular active volcanoes to visit and their national parks are open to the public. Thanks to Costa Rica's position along the equator, visiting a volcano is a must in Costa Rica!
Lake Arenal is the biggest lake in Costa Rica and it is man made
Costa Rica doesn't actually have many lakes and their biggest lake, Lake Arenal, is completely man made. It is used mostly for hydroelectricity and recreational activities.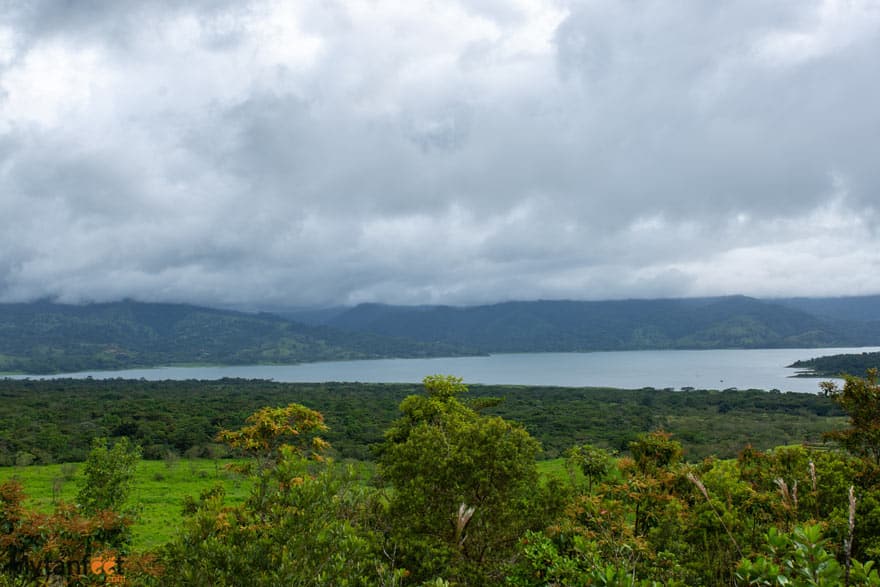 The main crops in Costa Rica are bananas, coffee, sugar cane, rice, pineapples and beef and has some of the best coffee in the world.
Although its quantity is not as much as other countries, Costa Rica produces some of the best quality coffee in the world. Tourists can take banana tours, coffee tours, sugar cane tours and chocolate tours to learn about the production and process of these important crops.
Technological services is very strong in Costa Rica
Many international companies like Amazon, Dell and others have a customer service headquarter in Costa Rica. Lots of city Costa Ricans work in customer service.
Companies choose Costa Rica because they say Costa Ricans have good English (not much of an accent) and their salaries are much cheaper than in USA/Canada.
The Costa Rica drinking age is 18
18 is also the age they can get their driver's license.
Gambling and prostitution is legal in Costa Rica
This is one of the reasons why Costa Rica is so popular and why many Americans started traveling there decades ago, particularly bachelor parties.
Many gambling companies have also set up a headquarter or sportsbook in Costa Rica.
Costa Rica became the first country in the American continent to ban recreational hunting in 2012
Only indigenous communities have permission to legally hunt.
The country is a leader in renewable energy and has over 300 days using only renewable energy
It wants to become one of the first countries to ban single use plastic. Costa Rica has begun banning single use plastic inside national parks in March 2021.
Nicoya is one of the 5 Blue Zones in the world
Nicoya is a city in the Nicoya Peninsula that is one of the five Blue Zones in the world. Blue Zones are communities where majority of residents live long lives, well into their 90s and 100s.
Start Planning Your Trip to Costa Rica Now!
Best places to visit in Costa Rica
Costa Rica Vacation Checklist