300+ stone spheres, of near perfect roundness and symmetry currently form the basis of one of Costa Rica's biggest mysterious. Since their discovery in 1940 on Isla del Caño and the Disquis Delta, these stones have posed two very important questions regarding the indigenous communities in pre-Columbian times. Why did they create these stones and how?
Archaeologists from all over the world have studied these spheres in sporadic periods, leading to what seems to be more speculation than fact. So much so that these stone spheres of Diquis were added to the list of World Heritage Sites so that they will forever stay culturally significant not only to Costa Rica, but to the rest of the world.
It may not be as exciting as other activities in the Costa Ballena but one trip to the Finca 6 Museum allows visitors learn more about the history of that area. You don't need to be an archeologist to appreciate the spheres as they are culturally significant and offer a glimpse into the incredible technology of the ancient indigenous people of the Diquis culture.
The Mysterious Spheres of Costa Rica
A visit to the archeological site only takes one morning. I know many visitors might rather spend their time at the beach but this isn't something people get to see every day. This is truly an off the beaten path activity in Costa Rica.
You'll learn how the spheres were discovered and the hypotheses surrounding their creation. Various tools made them the near perfect round shape they are.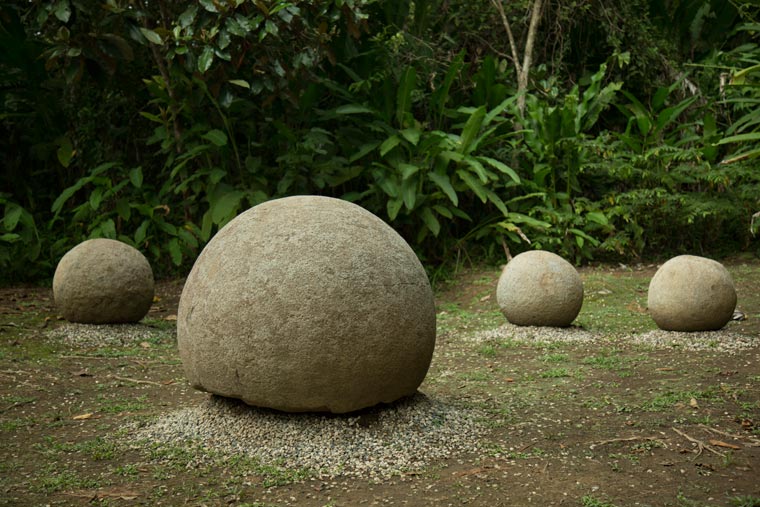 When you see one of the spheres, it is impossible not to be in awe from the sheer size and weight of one. They say these stones have power and if you touch one, you can feel the warmth gravitating into your hands.
What the stones are sculpted from is fascinating. Many of them are made from a material called gabbro, equivalent to coarse basalt. Some are made from limestone and sandstone, but all have been hammered and polished to perfection.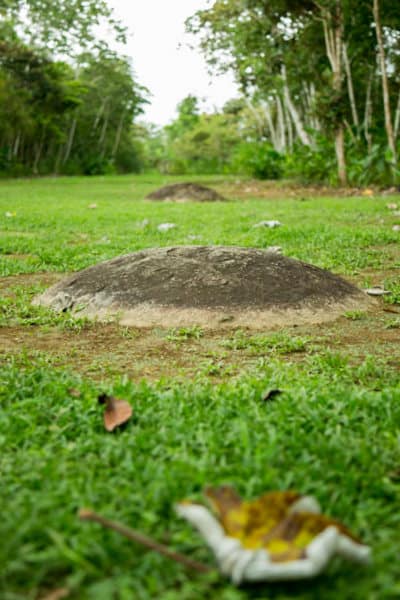 The real question is why. Why were these spheres created? It may seem asinine to us in our time but back then, they served a real purpose. As many stones aren't in their original location anymore, it is difficult, if not impossible to determine their exact function.
Were they made as navigational devices? Used only for the higher members of the community? As a symbol of power? Would we ever know or will it forever remain one of the greatest mysterious of Costa Rica?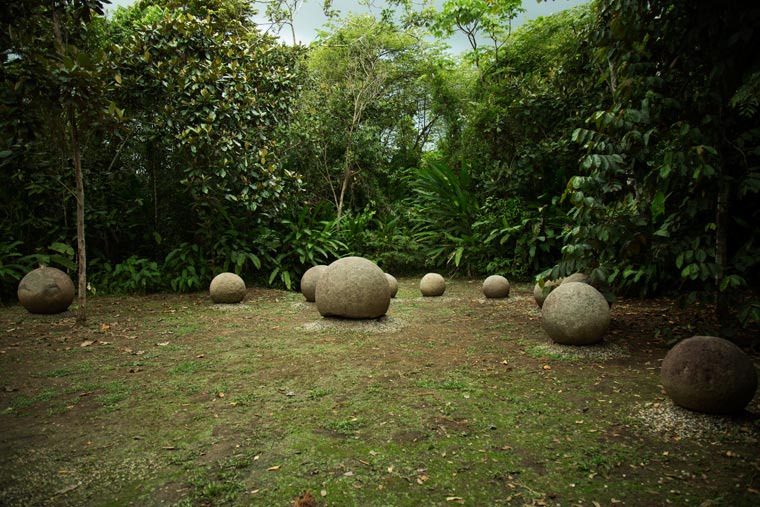 Despite the importance of the spheres, they are greatly endangered. Some are currently in museums but many have been damaged or completely destroyed, erasing any evidence that may help researchers determine their cause.
Spheres Around Costa Rica
Some spheres have also even been taken to far off locations in Costa Rica, thus separating even further the importance of the stones and the indigenous people who created them. The best way to preserve the spheres is to educate the public about their significance in Costa Rica.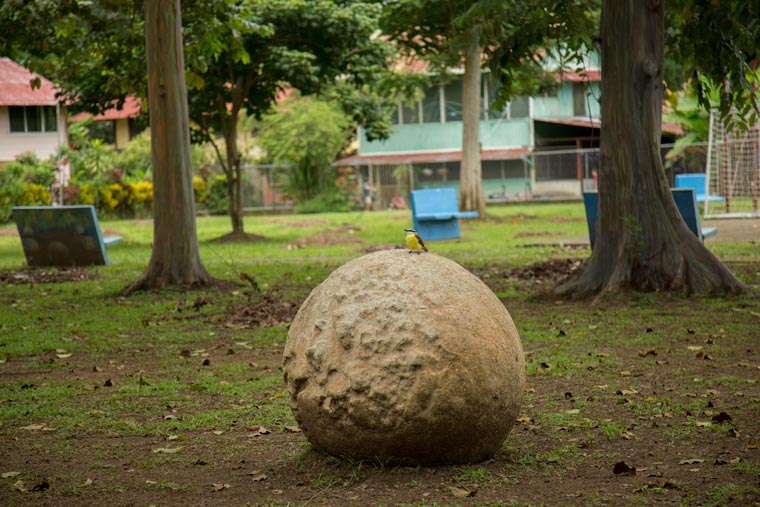 You may see stone spheres in other destinations as they have become sort of a decorative piece for homes and attractions.
Tips for Visiting Finca 6 and the Spheres in Costa Rica
Finca 6 is located in Palmar Norte, on the way to Sierpe in the Osa Peninsula. 7 kilometers from Palmar, right before a blue bridge, turn left onto a dirt road (there is a sign). Continue until you reach the parking lot of the museum.
Admission is $6 USD for foreign adults, dollars accepted. $4 USD for students.
Hours are 8AM – 4 PM, Tues through Sunday. Low season hours may change.
Wear long pants, sunscreen and repellent. There are short trails that take about half an hour to walk through.
You can book a tour with a tour company to go with an English speaking guide
I suggest watching the video and reading the boards in the museum before going to see the spheres outside to get more background information.
There are free lockers to put your bags and things.
Read about other things to do in the Costa Ballena and Osa Peninsula!