Although Cartago, Costa Rica is not very popular tourist destination, this province and capital city has much to offer when it comes to history and culture. It served as the original capital city of Costa Rica from the 1500s to 1800s but was partially destroyed in 1732 by a volcanic eruption.
Due to political reasons, the capital city moved to San Jose in 1832 making Cartago one of the oldest and most important cities in the country.
Location
Cartago, Costa Rica map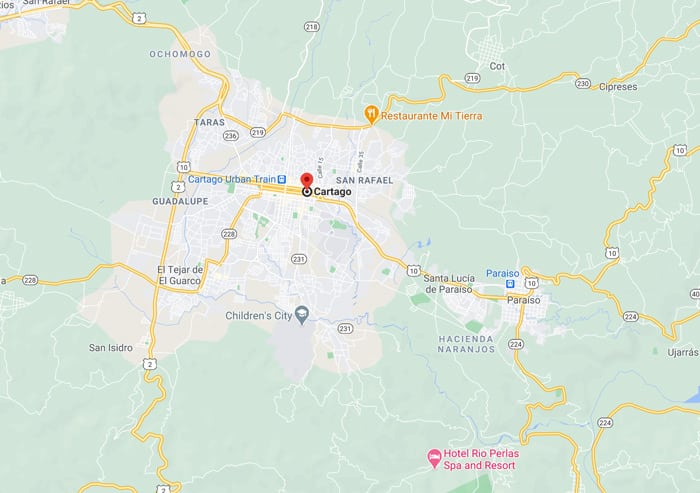 Cartago is the capital city of the Cartago province, about 25 kilometers (15.5 miles) from San Jose.
How to get to Cartago from San Jose
Driving
Drive west via Route 215 to Curridabat and then Route 2. It takes about 45 minutes depending on traffic.
Bus
There is a bus leaving from Calle 5, Ave 10 with Empresa Lumaca daily every 5 minutes. On weekend, there is a bus from midnight to 4 PM every 30 minutes.
Tours
You can stop by the city on an Irazu Volcano tour from San Jose.
A Short History
Cartago was founded in 1563 as the first establishment in Costa Rica and was even granted a coat of arms by King Philip II of Spain. The city sits at the base of Irazu Volcano which makes the surrounding soil incredibly rich and fertile. Although advantageous for growing crops, the volcano has also caused great damage, even destroying the first basilica and other buildings.
Yearly August Pilgrimage
The main church, the Basilica de Nuestra Senora de los Angeles is the most important Catholic church in Costa Rica. Inside the church is the statue of the Black Madonna, or La Negrita which they believe to have healing powers.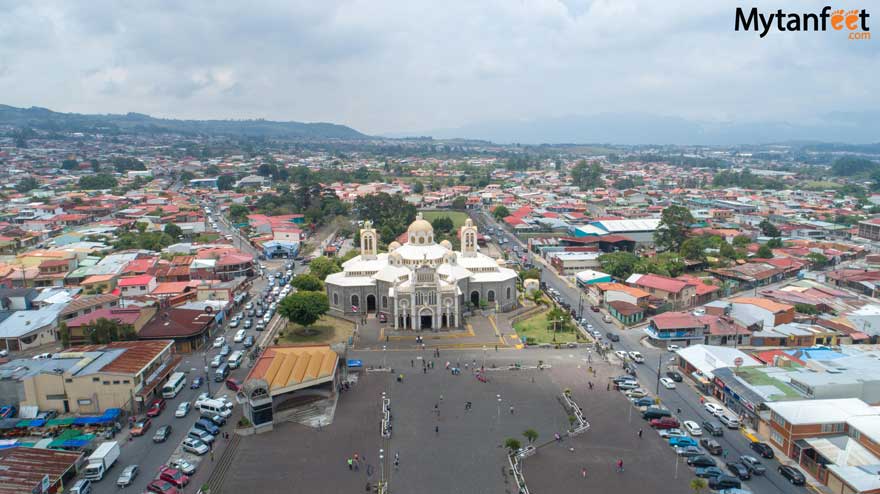 According to legends, it was found standing on a rock by an indigenous girl back in the 1600s. She tried to take it home but it kept mysteriously appearing back at the original location. The rock now sits in the basilica where it is seen as a sacred relic.
Every August, pilgrims from every corner of the country make their way to the church to pray to the rock and the statue, asking for it to heal their medical woes.
Cartago Weather
The weather is cooler since it is about 1500 meters (5000 feet) above sea level. It experiences typical tropical dry and rainy seasons with dry season December to April and rainy May to November.
Average dry season temperatures are in the mid 80s (29 C) and average rainy season temperatures are mid 70s (24 C). It can go down to the 60s (18 C) at night.
If you go up to Irazu Volcano, it is much cooler and fresher up there. This area actually has such a great climate that Costa Rica built a sanitarium there in the 1920's!
Things to Do in Cartago
Irazu Volcano National Park
As the highest volcano in Costa Rica and only 1 hour from San Jose, Irazu is an excellent option to see a volcano crater.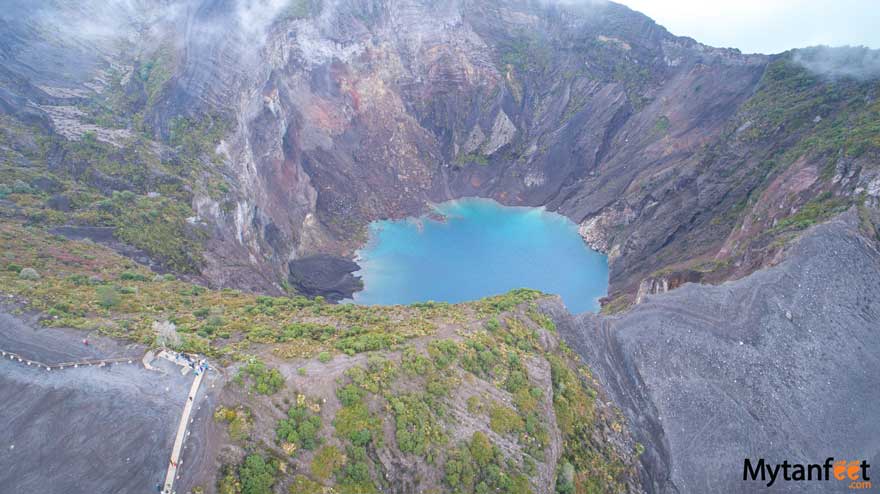 The small national park has 4 craters and visitors can see 3 of them: the main crater, Diego de la Haya and Playa Hermosa. The Diego de la Haya and main crater is currently filled with bright blue green water as of May 2018.
Since there are no hiking trails in Irazu Volcano National Park, this is a great half day trip for all travelers, especially those who can't walk long distances. The views going up to the volcano are spectacular as you get panoramic views of the valley below.
Finca Sanatorio Duran
You can combine a visit to Irazu Volcano with Finca Sanatorio Duran, supposedly the most haunted building in Costa Rica. This used to be a sanitarium for tuberculosis back in the 1920s and shut down in the 60s.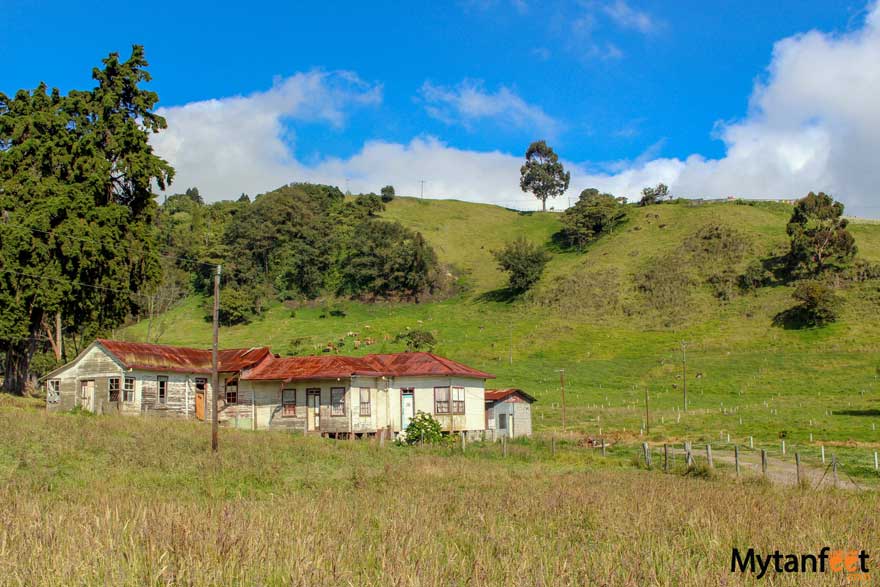 Since thousands of people (adults and children) lived and died in this sanitarium, they say it is haunted. You can roam around the abandoned hospital and living quarters and see if you can spot any ghosts for yourself! They have now built a small cafe which is very nice.
Orosi Valley
The Orosi Valley has some of the most breathtaking landscapes in Costa Rica. Even though it's only 1 hour from San Jose, it feels like a worlds away, it is truly a hidden gem!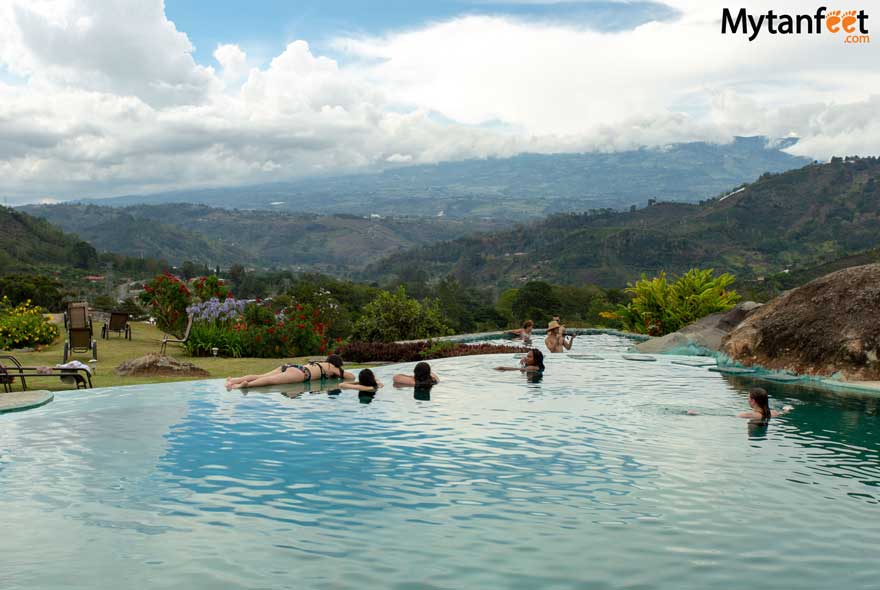 You can take a road trip through the valley for stunning views, stop at the Mirador de Orosi and check out Cachi Lake. End the day at Hacienda Orosi and soak in the natural thermal springs.
Tapanti National Park
If you like hiking, take a guided hike to Tapanti National Park. It's actually the rainiest place in Costa Rica so plan your visit accordingly. But when you go, you'll see beautiful rain forest, wildlife and great views. It's not a very popular park so it's a wonderful place to go and get away from the crowds.
Lankester Gardens
If you love flowers, then you should visit Lankester Botanical Garden. It is a research center and botanical garden for a variety of plants and trees but the main attraction are the orchids.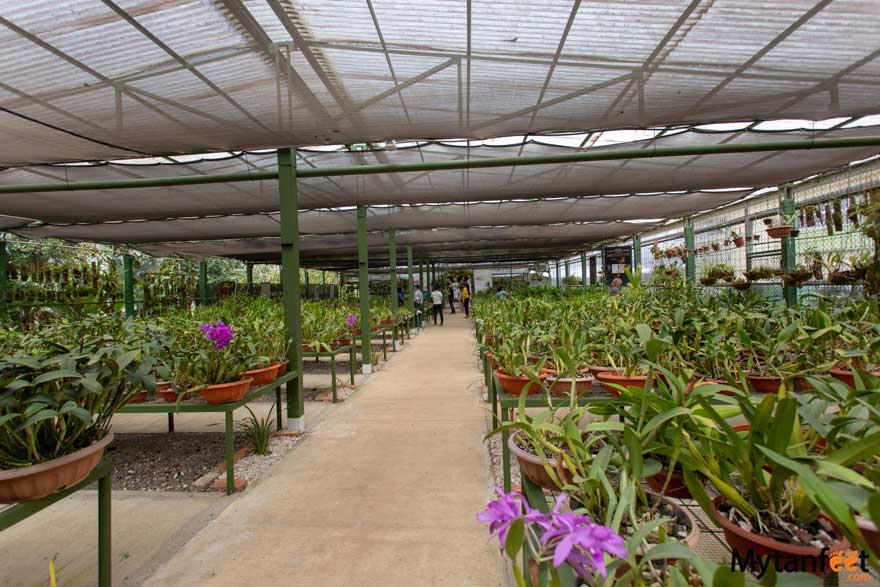 The University of Costa Rica currently has possession of the gardens and visitors can take a guided walk through the property to learn more about their research and projects.
Cartago Ruins
The ruins are an interesting place to see history with your own eyes. The ruins are of several churches built back in 1575, of which many were damaged by earthquakes.
The reconstruction of the churches were never finished after another large earthquake in 1910 and today, visitors can walk through the ruins and see what was left of the unfinished project.
Turrialba Volcano National Park
Turrialba Volcano is currently the most active volcano in Costa Rica (with Poas a close second). This volcano has been erupting off and on for the past couple years, spewing ash all throughout the Central Valley.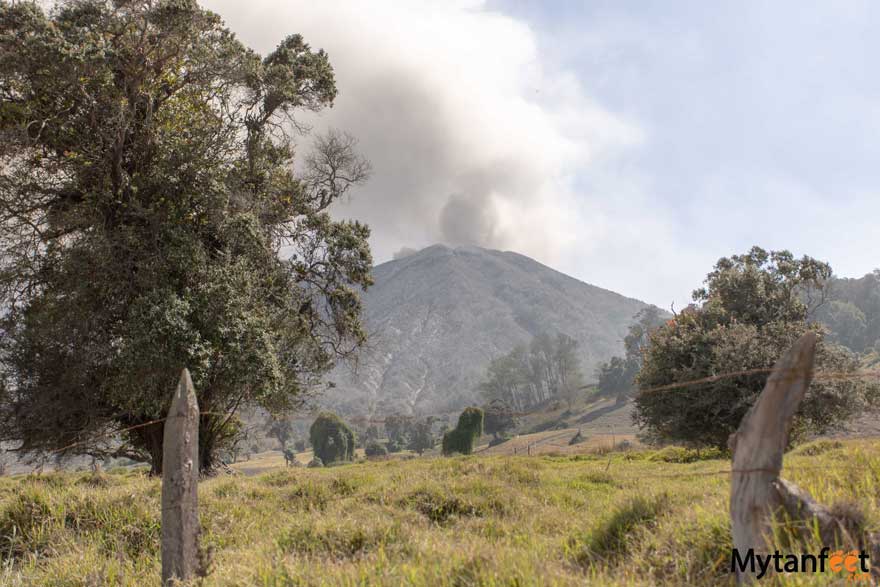 Though the national park is closed, visitors can drive up to the base of the ranger station to see this mighty volcano in all its glory.
Museo Municipal
This ex-jail converted to a museum is a nice place to go on a rainy day. They work to preserve and promote the local arts and culture with murals and paintings in the old jail cells. The best part is that it's free!
Cartago Hotels
There aren't a ton of hotels in this area but you can find some very nice ones in the surrounding small towns and communities.
Hotel Rio Perlas: We stayed here before and it has spacious bungalows, a restaurant, spa and pool. It's only ten minutes from Hacienda Orosi.
Hotel Quelitales: Clean, basic guest house near downtown.
We also stayed in an Airbnb close to downtown. It was a cheap, clean and safe apartment with secure parking just a 5 minute walk to downtown.
Why You Should Visit
Cartago is an excellent city in Costa Rica to experience culture and history without the crazy hustle and bustle of San Jose. We highly recommend it if you're interested in experiencing the Costa Rican Catholic aspect or to visit a less touristic area.
You don't need a ton of time in the city, you can spend just one or two days. You can use it as a stop over if you're taking Route 243 from the Costa Ballena through San Isidro de Perez Zeledo to the city.
Read more city guides below!
Paquera, Costa Rica: Small fishing town on the Nicoya Peninsula, where the Paquera ferry dock is. Also the best place to see bio-luminescence
Turrialba, Costa Rica: Farming town on the Caribbean side, not far from Cartago. Popular for hiking, rafting and the Turrialba Volcano.
Puntarenas, Costa Rica: Important fishing town in Puntarenas. Very local.
This post has affiliate links.