Are you considering visiting Jaco? Perhaps you thought about it but aren't sure because of some of the whispers and rumors you've heard. Jaco's reputation as the center for drugs and prostitution was indeed true since it developed into a booming surf town but in the last several years, the town has cleaned up and is working hard towards regaining its reputation as a family friendly, leading destination in Costa Rica.
The charm of Jaco is that there are many layers to this bustling surf town. On the surface, it looks like a surfers paradise with constant waves and dozens of surf classes and schools scattered throughout. The second impression is that it's a huge party town. However, peel away the first couple conceptions and you will find a city with more hidden gems than one can discover from first glance.
Still not sure yet? Here are our five reasons to visit Jaco and why you shouldn't overlook it when making your Costa Rica travel plans.
5 Reasons to Visit Jaco
Easy Access from SJO Airport
The SJO airport is only one hour and a half away from Jaco making it pretty accessible to travelers. This is also the main reason why you see so many Ticos in Jaco. Since San Jose is so close, the city locals like to come for the weekend to party at the beach.
For travelers who are in Costa Rica for a short period of time, Jaco is the ideal beach destination when it comes to optimizing your travel time. You can take public transportation which takes around a couple hours, hire a shuttle or rent a car. It's an easy drive from the airport to Jaco as well, making it less of a hassle for travelers to get around.
This is a huge time savers for those coming on a long weekend or short trip since travel time in Costa Rica can take up good chunks of the day. Instead of spending one whole day on transportation getting to the beach, you can land in the morning and be catching waves in Jaco by noon.
Map of San Jose Airport to Jaco
The Beach and Mountains are Your Playground
Jaco isn't just a surfing town like many people think. Right outside are tons of mountains, hiking trails, rivers and waterfalls to explore. The combination of beach and mountain means you can be surfing in the morning and hiking through the jungle in the afternoon.
There are endless activities to enjoy in Jaco such as waterfall exploring, hiking, surfing, SUP, sport fishing, river boating, sailing, ATV'ing, ziplining, horseback riding and canoyning. And due to its location in the Central Pacific, you can take a day trip to Manuel Antonio National Park, San Jose, Tortuga Island and Montezuma. Or take half day trips to nearby destinations such as Playa Blanca and Rio Tarcoles.
Yeison and I have spent a few days in the hills outside of Jaco enjoying the many beautiful viewpoints in the area and we've discovered some charming waterfalls. With so many hills and mountains, it is the also the perfect place for mountain bike lovers.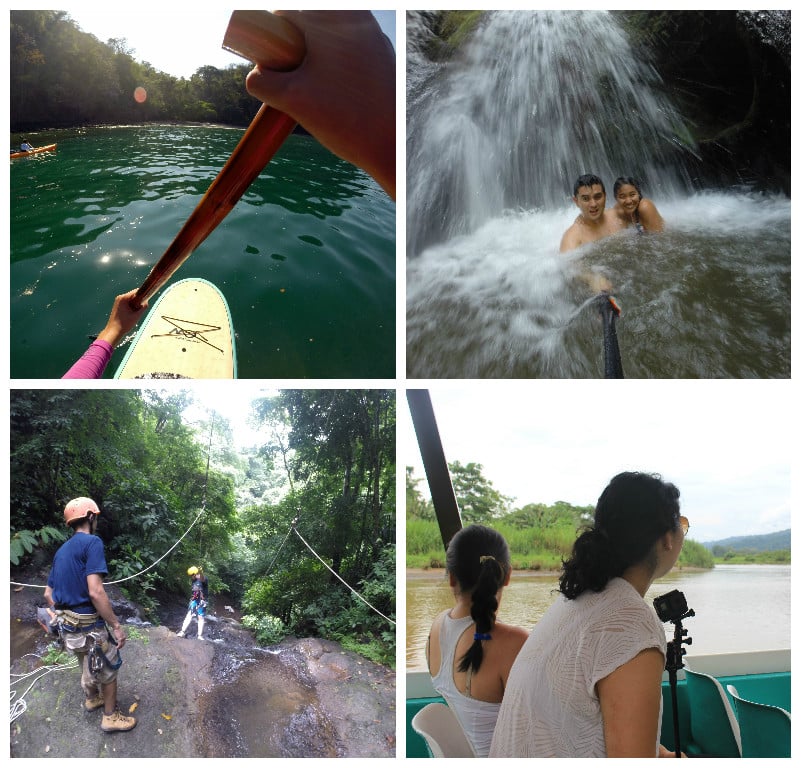 Some of the Best Restaurants Around
According to one of our friends who has lived in Jaco for many years, this beach town has some of the best restaurants in Costa Rica. Though Yeison and I haven't tried too many restaurants yet, driving through town you will see sushi, pizza, Italian, Costa Rican, seafood and much more.
We've already had yummy traditional food, ceviche, pizza and tacos so foodie lovers will love Jaco. Eating rice and beans every day leaves your mouth yearning for more variety and as much as I love casados, I can't eat them everyday making Jaco is an excellent place to visit.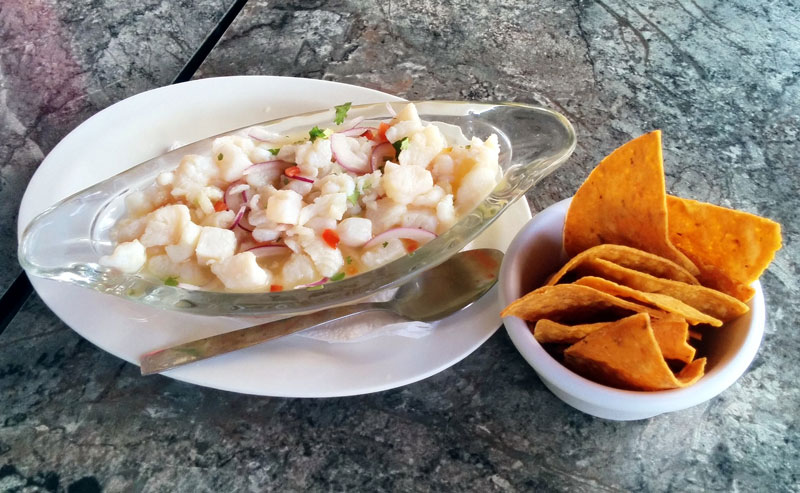 Good Mix of Ticos and Foreigners
Beach towns are usually very touristic in Costa Rica, such as Playas del Coco where we used to live. It was filled with retired USA/Canadians and during dry season it felt like there were more foreigners than locals. It was harder for me to immerse myself in the Costa Rican culture at Coco since there was such a big mix of foreigners, but I did love getting to know people from all around the world!
Even Tamarindo in Guanacaste has earned the nickname "Tama-gringo." The moment you step into Tamarindo it feels like you're in some beach town in California or Miami. Not that it's a bad thing, but you don't get to absorb and experience as much Costa Rican culture in those areas.
On the other hand, Jaco has a healthy mix of Costa Ricans and foreigners. Like I mentioned above, Jaco is the beach destination of choice for city Ticos when they want to go somewhere for the weekend since it's so close. You see plenty of tourists but the scale is more proportionate.
You can find very Tico bars like Isaga where you can order a chifrojo and gordita (750 ml beer) while watching local futbol games on the screen and listening to salsa music.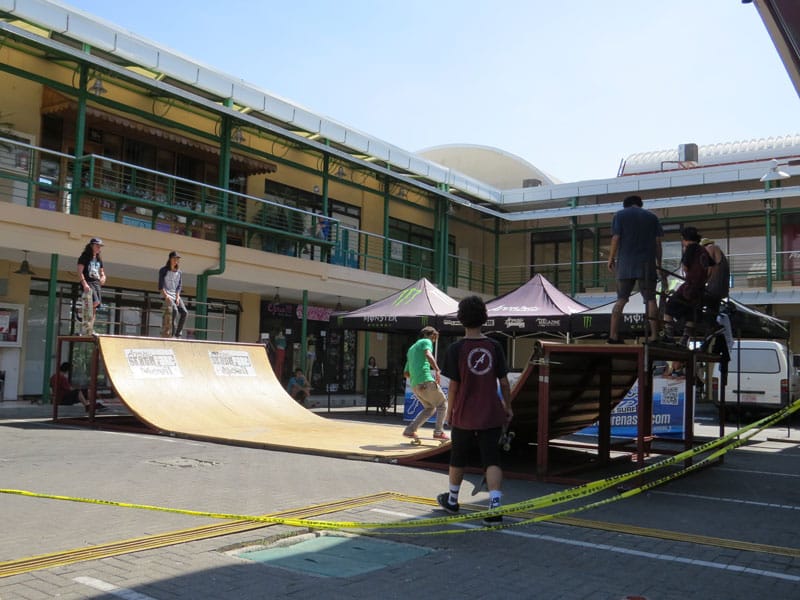 Excellent Bird Watching
I have never seen so many macaws before I moved to Jaco. From our balcony, we've seen groups of up to 12 macaws fly by so close, I got a picture on my phone. The trees outside our condo complex are one of their favorite spots and sometimes they'll spend hours up there eating almonds, napping and flying around. It is truly amazing to see them in their natural habitat so close!
We've also seen toucans, tiger and blue herons, storks, hummingbirds, woodpeckers and a bunch of other birds just from the tree outside our room window. Jaco is an excellent spot for bird watching and they aren't shy at all, especially the macaws!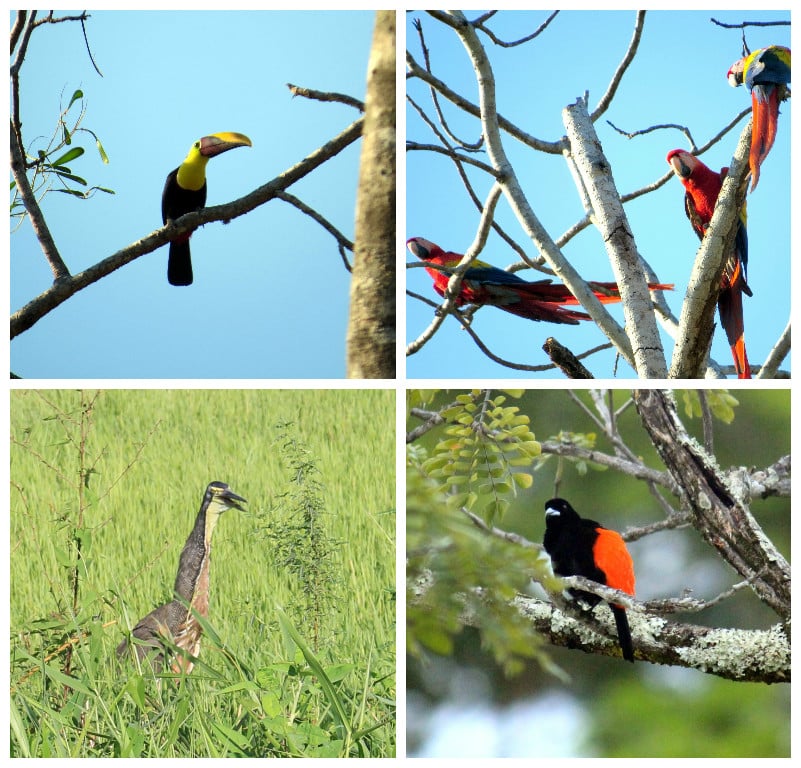 Things to Take Into Consideration When Planning Your Trip
If this is your first time in Costa Rica or in Jaco, know that this beach town is fairly unique. You won't find others with tall condo towers, a Las Vegas style casino and resort or penthouse suites. Not even Playa Tamarindo, a fairly touristic surf town in Guanacaste is this developed.
Looking for a more rural, less developed beach town? You should head down to the South Pacific such as Dominical, Santa Teresa or Puerto Viejo in the Caribbean instead. However, you can get a good feel of the vast differences in the country if you visit both.
Traveling on a budget? No worries. Jaco has plenty of hostels right in the middle of town such as Hostel Beach House and Buddha House.
Want to learn to surf? You don't necessarily need to sign up before hand, you can show up at the beach and there will be locals offering classes. There are also many surf schools around such as School of the World and Vista Guapa.
Oh and I can't forget this reason. Beautiful sunsets!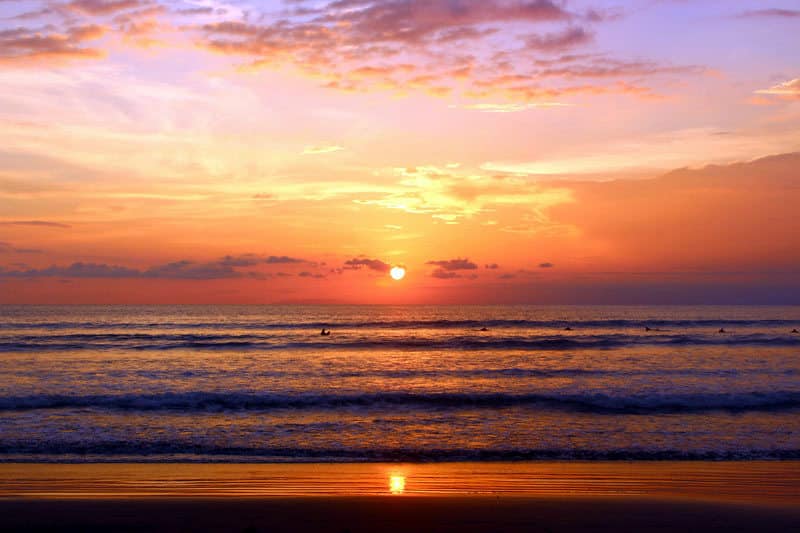 What are your reasons to visit Jaco? Did you like it? Share our thoughts in the comments below!