If you love coffee, then you must take a coffee tour in Costa Rica. Costa Rica produces some of the world's highest quality coffee and countries like Japan, South Korea and United States purchase hundreds of thousands of pounds of Costa Rican coffee every year.
So if you are a coffee lover, you have to take a coffee tour in Costa Rica to learn about the process. We visited Doka Estate Coffee and did their Doka Coffee Tour which is one of our favorite tours in Costa Rica.
Location
Doka Estate is 30 kilometers (19 miles) northwest from San Jose. It is about a 1 hour drive on a well paved road through the city
The Doka Estate Coffee Tour
Doka estate coffee tour is one of the oldest coffee plantations in the country. The family who owns and runs the plantation has been doing this for over 70 years! The estate is located up in the valleys of Alajuela with the perfect conditions to grow coffee: a cool climate of 17 to 28 degrees Celsius (63 to 82 F) , fertile soil and a high altitude of 800 to 1600 meters (2624 to 5249 feet).
Their coffee tour takes you through the entire process from planting the coffee tree, picking cherries, roasting and making the Costa Rican way. It's an extremely fun, educational, interactive and interesting tour for anybody who likes coffee.
Station one – the plants
Coffee comes from a plant that grows cherries with the coffee bean inside. If you drive along the Central Valley, you'll likely see rows and rows of these coffee plants. Our guide showed us what a coffee plant looks like at 1 year, 2 year, 4 year and full grown. It takes quite awhile for these plants to develop and start producing cherries.
Coffee pickers measure their cherries by baskets. One basket weighs 28 pounds and a good coffee picker can pick up to 18 baskets a day! It's not an easy job being out there in the sun 11 hours a day and they get paid around $3 USD per basket. Majority of the coffee pickers nowadays are from Nicaragua.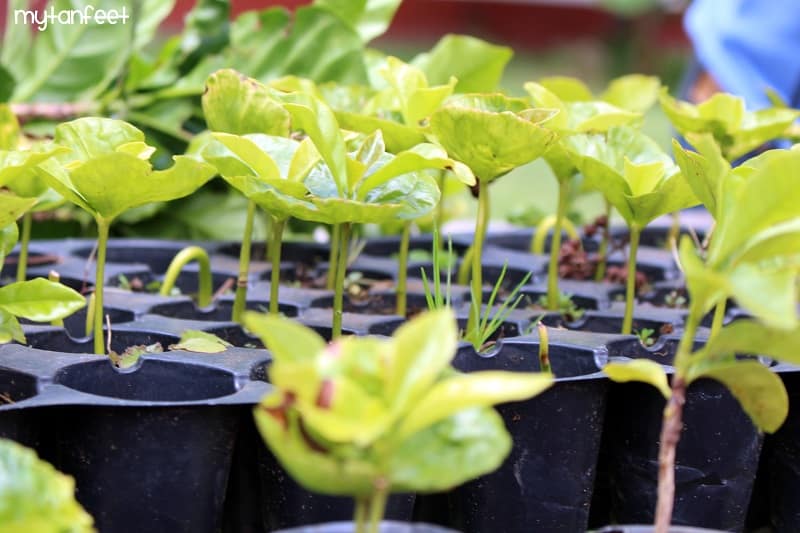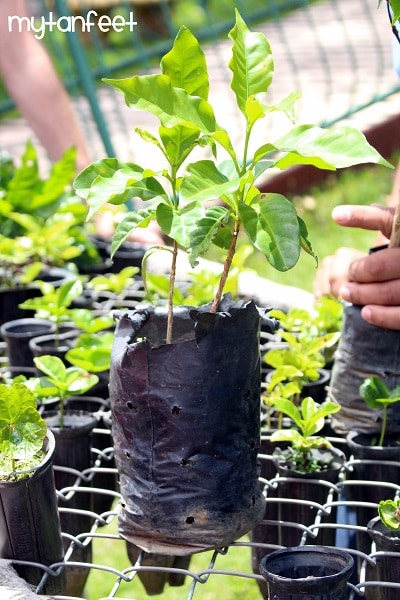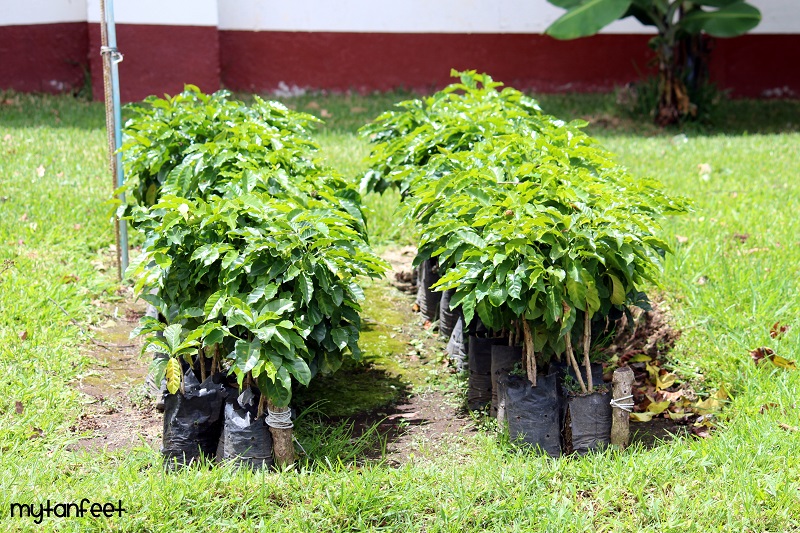 Station 2, 3 and 4 – Coffee Processing (Washing, Peeling, Fermenting and Drying)
This station is the oldest wet mill in the country and this is where the cherries are separated by quality using water. Low quality coffee floats and high quality coffee sinks. Most of the floaters are green unripe cherries or berries that have holes chewed by worms.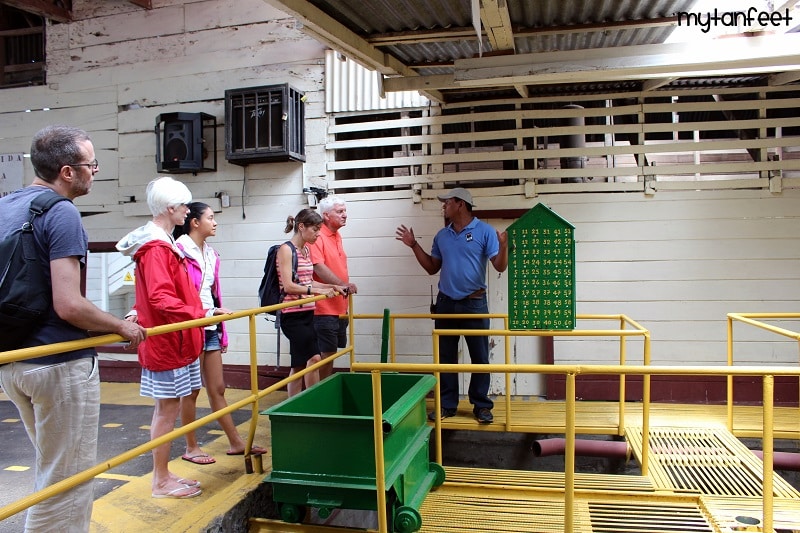 Unfortunately we came in the off season so the mill wasn't working. Coffee picking season is from September to February/March so we couldn't see the process in action which would have been really interesting to see. The truck dumps the berries into the green container and the berries drop straight into the water.
Once they are separated by floaters and sinkers, the berries get carried into the next room where they get shelled and washed.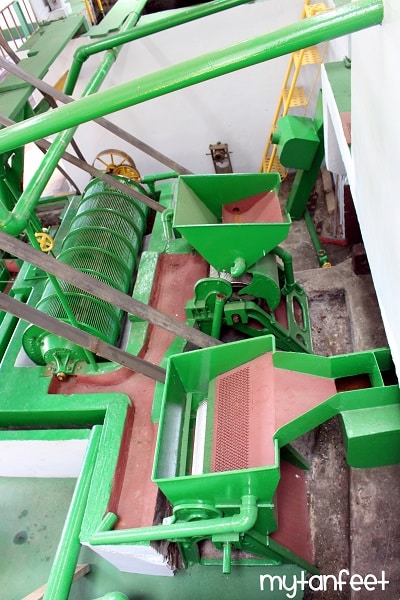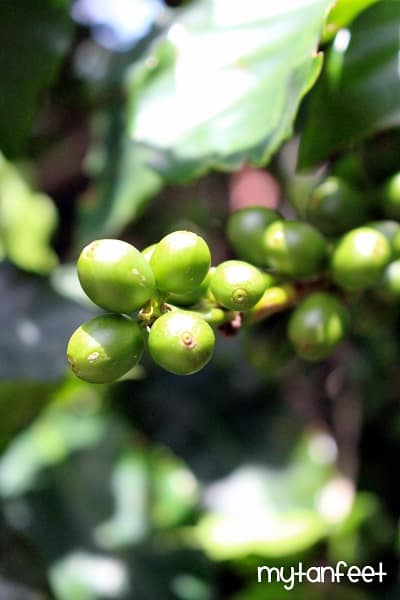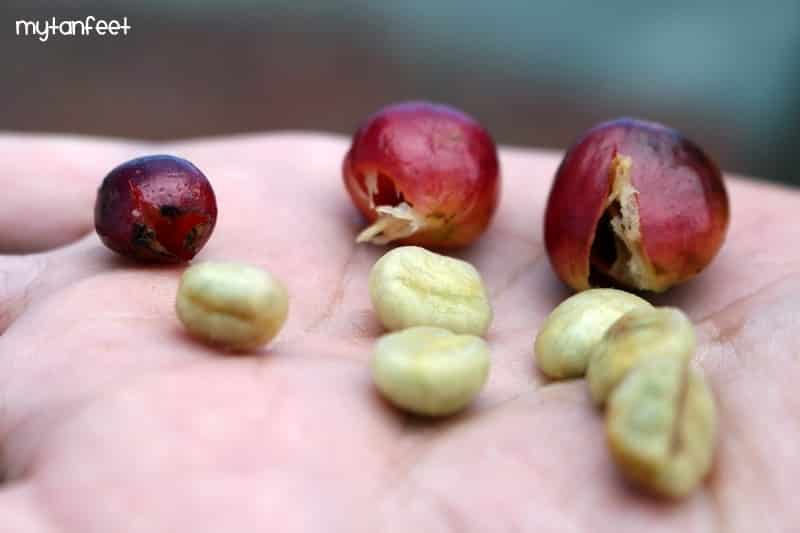 Next, they get directed into large holding areas to ferment in order to get rid of the sugar. After that, the beans need to be dried. There are two ways to dry the beans either by the sun or machine. Our guide told us that machine is faster but the quality and the flavor doesn't turn out quite as good.
To hand dry, they rake out all the beans on a flat surface outside and sift through them every 45 minutes.
Station 5 – Storage
After the beans are dried, they go into storage and here you can find huge bags of coffee! They separate it out by quality which you can tell in the colors. At this point, you can peel the outside and find the coffee bean.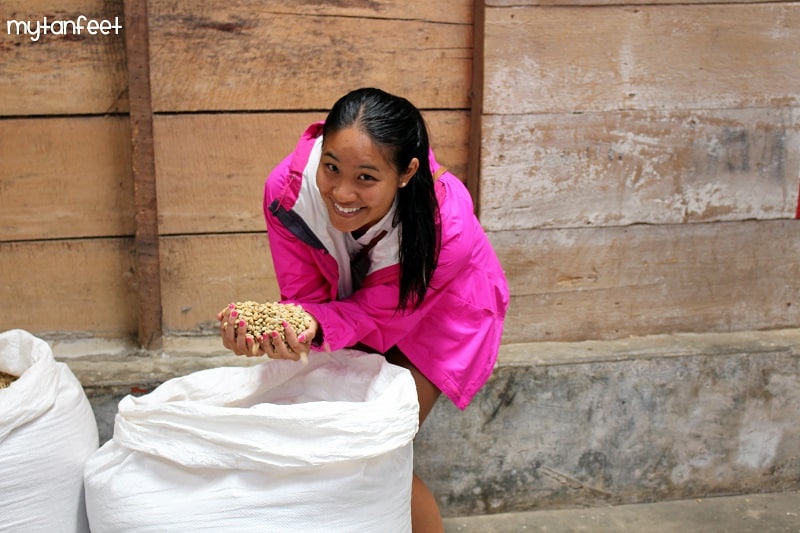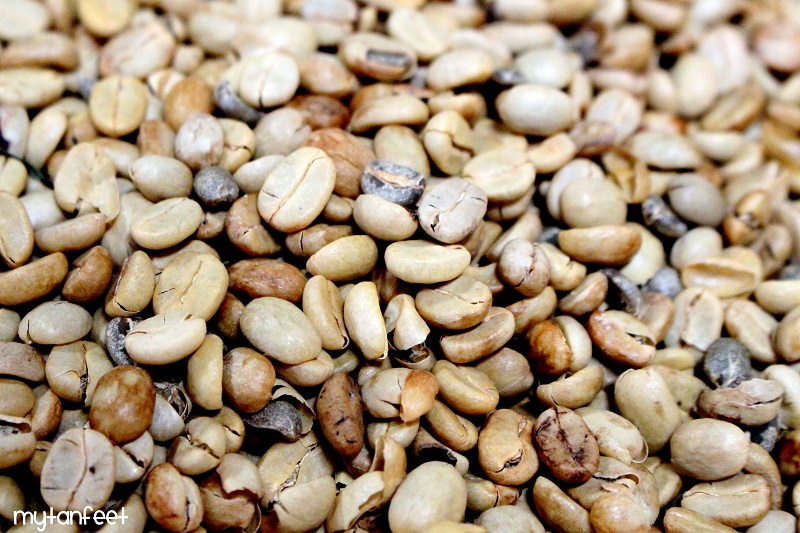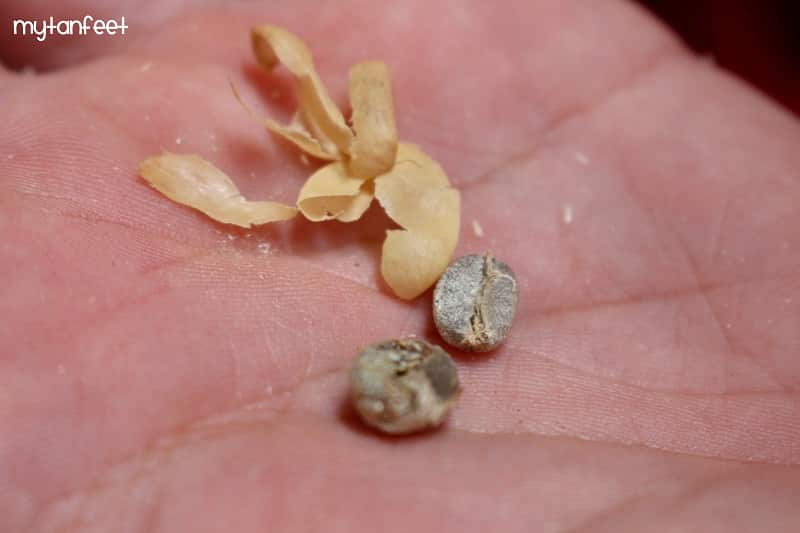 Roasting
After this, Doka sends out the coffee to various other companies to be exported or roasted. We visited the Cafe Tres Generaciones to see how they roast the beans and the end product.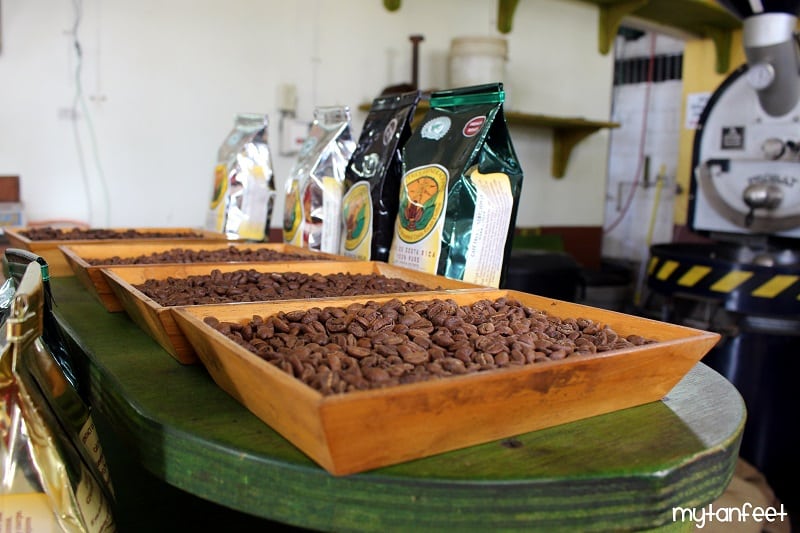 Purchasing Coffee
You can purchase coffee from the plantation and if you want to bring back coffee for souvenirs, I highly recommend buying it there. It is fresher and cheaper and you can't get Doka in the supermarket.
The coffee ranges starts around $9 per bag and they have both whole and ground.
Doka Coffee Tour Review
Our knowledgeable guide made the tour very fun but educational at the same time. He used to be a coffee picker so he knows all the ins and outs of the procedure.
Learning the process of how something comes about is always an enlightening experience. We don't think too much about it since we buy it from the grocery store, turn on the coffee maker and it ends there. In reality, it is a long process and it takes many workers to support the giant coffee addiction our world has.
Doka Coffee Tours from San Jose
If you have a car, you can drive to Doka and take the coffee tour at the plantation. I recommend making reservations as they run tours 5 times a day Mon – Fri and 4 times a day on the weekends and it can get very busy during high season. The Doka Estate Coffee Tour price is $18 – $65 per person depending on the package you get.
If you're staying in San Jose and would like to do a tour, a very popular day tour from San Jose is the Doka Coffee Tour and La Paz waterfall gardens. We did this day trip with Expediciones Tropicales and it was really nice. It included breakfast, lunch, transportation, guide and entrance fees. If you would like to book this Coffee Tour with La Paz and/or Poas Volcano please fill out the form on this page and get a small discount!
You can watch a video of this tour below.
This tour picked up in San Jose, went to Doka and then La Paz waterfall gardens.
Read about more fun things to do in Costa Rica!