If you're staying in San Jose for a couple days and want to see a volcano, Irazu Volcano is an excellent option. You can go on your own via bus or rental car or take a tour. Many tour companies offer half day Irazu Volcano tours or you can do a full day Cartago and Irazu Volcano tour from San Jose.
We did the full day Irazu Volcano tour with Expediciones Tropicales which included Irazu, Cartago downtown and basilica, Lankester Botanical Garden and lunch. We also did the Irazu Volcano and Hacienda Orosi day tour which I included below. This is one of the best day tours from San Jose to see a volcano and another city in Costa Rica. You can get our discount for this tour in this link!
Tour Map
These are the places the Cartago and Irazu Volcano full day tour goes to: Irazu Volcano National Park, Basilica of Our Lady of the Angels, and Lankester Botanical Garden.
Drive time from San Jose to Irazu is about 1 hour 45 minutes depending on traffic. Irazu to Cartago is about 45 minutes and the gardens is 10 minutes.
Irazu Volcano National Park
After we got picked up from our hotel in San Jose, we headed to Irazu Volcano National Park. San Jose is known for some pretty awful traffic but we got lucky and didn't run into much. The drive from San Jose took about 1 hour and 45 minutes and we got to see some beautiful views on the way up to the national park.
We first stopped at the highest view point in the national park but unfortunately it was very cloudy. But our guide told us not to worry since the clouds hadn't gone down yet so we hurried into the national park to see the volcano crater. Luckily, it was 100% clear and we got to see the stunning crater lake!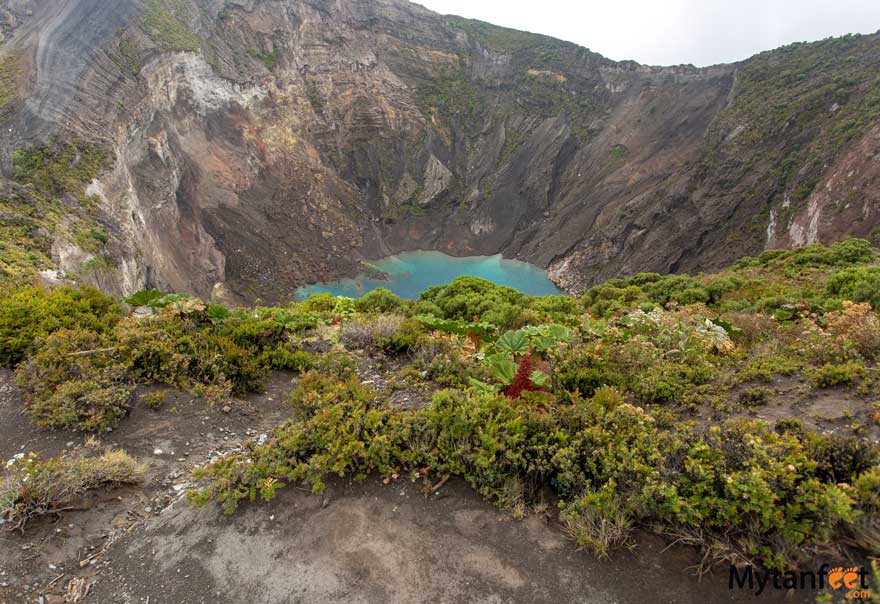 We spent about 1 hour at the national park and it was perfect timing. By the time we were leaving, other tour groups were coming and the clouds rolled in.
Cartago Basilica of Our Lady of the Angels
Our next stop was Cartago to see the most important Catholic church in Costa Rica, the Basilica of Our Lady of the Angels. This church is home to the sacred rock relic and the statue of the Black Madonna.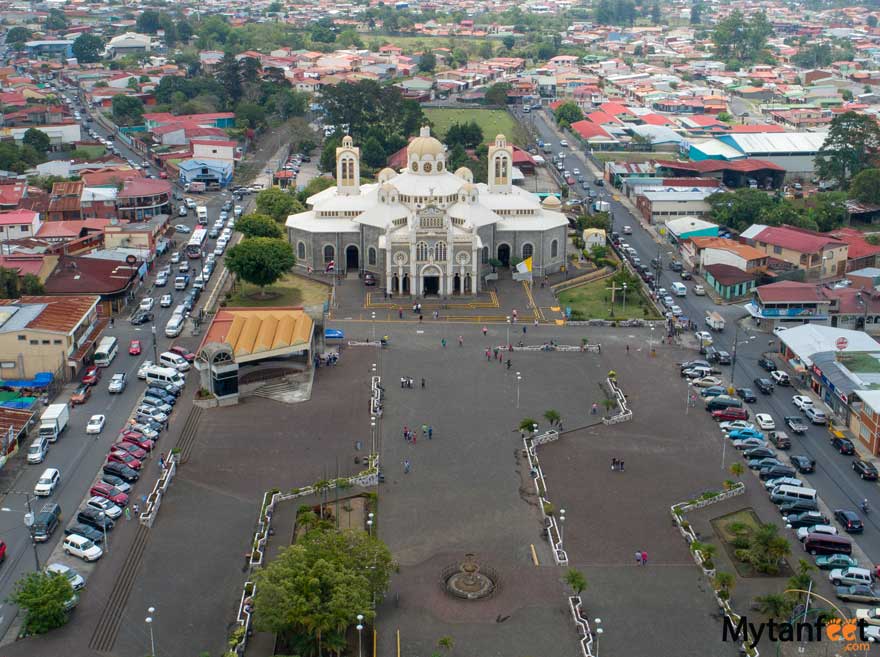 This is a beautiful church and anyone who is Catholic or interested in churches will love seeing it.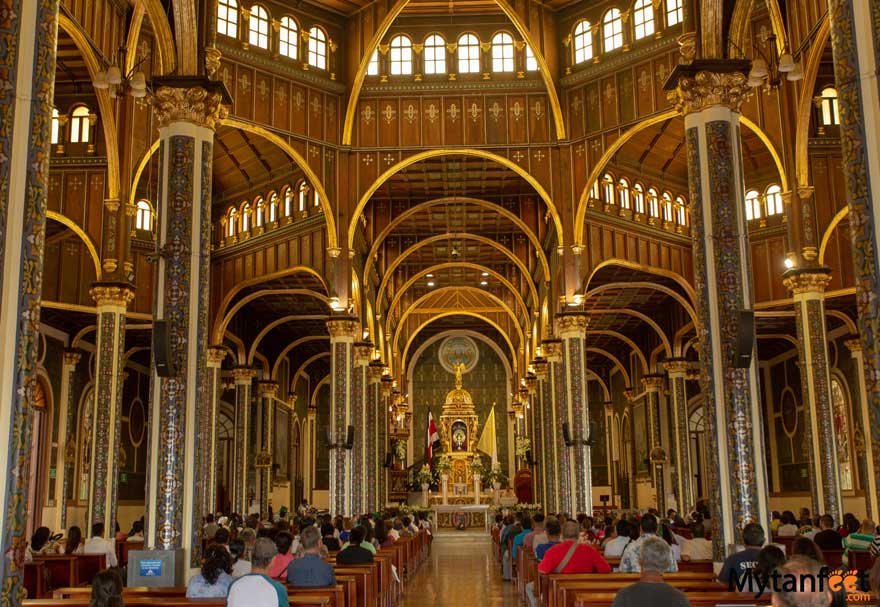 We had about 30 minutes to see the church and walk around.
Lankester Botanical Garden
After the church, we headed to the Lankester Botanical Garden, about 15 minutes away. This garden is very important for the research and study of orchids but they also have a variety of other plants, flowers and trees.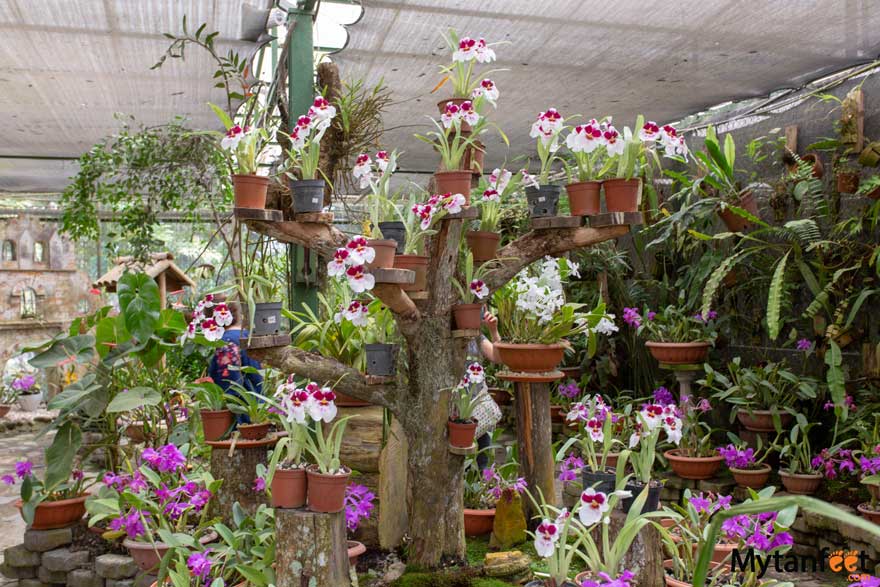 We wandered through the lovely garden to learn about the various fauna and checked out the orchid green house. If you love flowers, you will love the garden. I saw some flowers and trees I'd never seen before!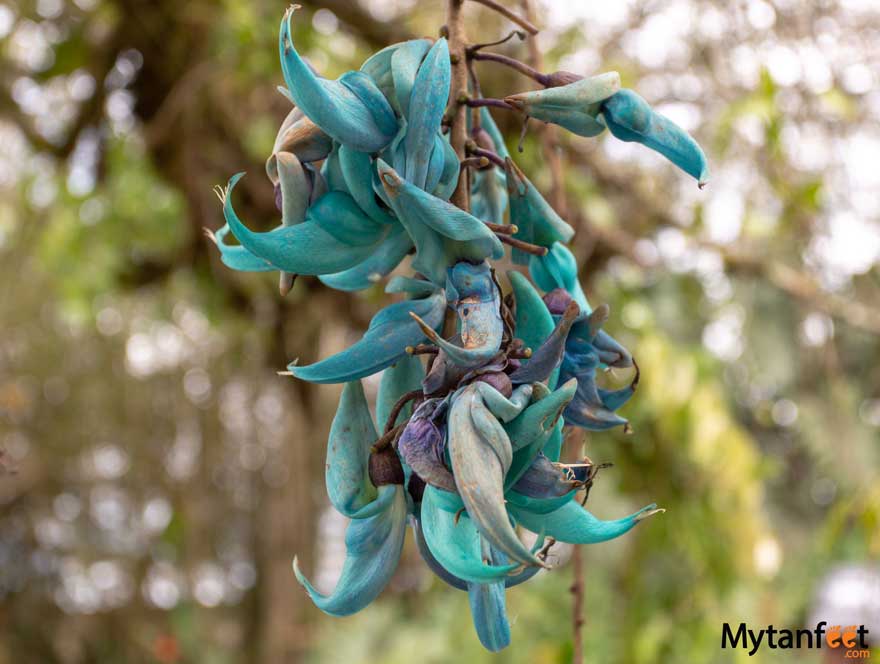 We spent a little over an hour at the garden and then headed to lunch which was at a nearby coffee plantation.
Lunch
Lunch was in a very beautiful coffee plantation and they served traditional Costa Rican food. They do offer vegetarian options which is nice. They also include coffee and dessert.
What to Know About the Cartago and Irazu Volcano Tour from San Jose
Pick up time is around 7-730 AM.
This tour doesn't include breakfast and you don't have lunch until about 130 PM so make sure you eat a hearty breakfast and bring snacks and water. I was starving by the time we had lunch.
All the entrance fees are included.
Bring a jacket. Irazu Volcano is cold since it's so high in the clouds. In rainy season, make sure to bring a rain jacket.
You will be able to leave things on the bus. The driver will be on the bus the whole time.
Irazu Volcano and Hacienda Orosi
Expediciones Tropicales also offers a similar tour that goes to Irazu Volcano and Hacienda Orosi. Instead of the church and gardens, they take you to the thermal hot springs in the Orosi Valley.
This is a gorgeous area in Costa Rica and not touristy at all. It has some of the most beautiful landscapes in the Central Valley!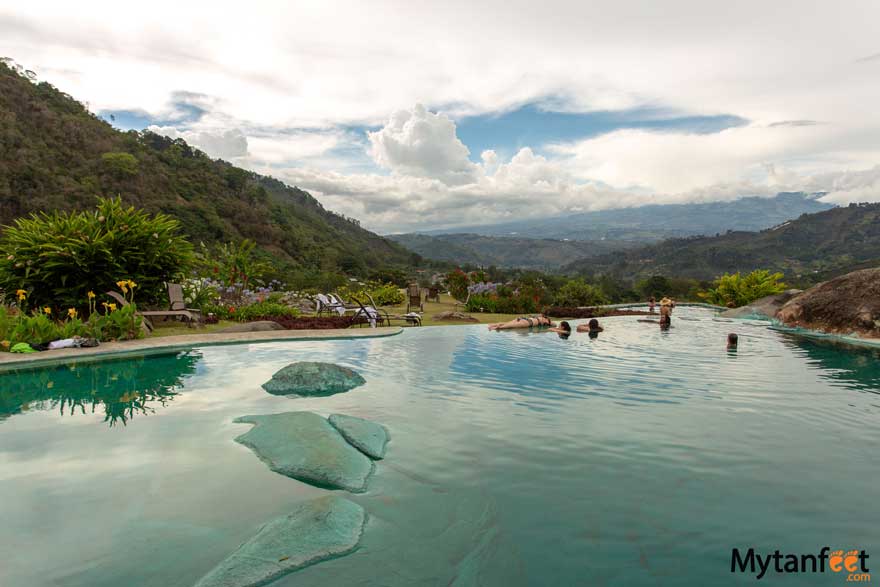 You stay at Hacienda Orosi for most of the afternoon and it includes the hot springs entrance fee and lunch.
Video
Here is a short video of the Irazu Volcano tour from San Jose.
Tour Company
We enjoyed our Irazu Volcano day tour with Expediciones Tropicales. The bus was on time and clean and our guide was great. Even though he had to guide in both Spanish and English, he did a wonderful job leading us.
This is an excellent day tour from San Jose to see a volcano and Cartago and we highly recommend it. Personally for me, I enjoyed the hot springs better than the church and garden but both are great. If you are interested in seeing the church and learning about flowers, then the Basilica and Gardens tour will be perfect for you.
We have a partnership with Expediciones Tropicales to give small discounts for this tour.
Read about other things to do from San Jose below!
Tortuga Island Day Cruise: Cruise through the Nicoya Peninsula to Tortuga Island to spend 5 hours on the beautiful white sand beach
Pacuare River White Water Rafting: Raft Class 3 4 and 4+ rapids on the scenic Pacuare river, one of the best rivers in the world for rafting
Rainforest Adventures: Eco adventure park on the Caribbean coast, about 45 minutes from San Jose. Has ziplining, walking trails and aerial tram
Doka Coffee Tour: Learn about the Costa Rican coffee process at one of the best coffee plantations in the country