If you enjoy sightseeing, then a San Jose, Costa Rica city tour is a great option for you. Walking tours are a great way to get to know the city and get a feel for the local life. Even though San Jose isn't the nicest city, there are some fascinating architecture, museums and interesting attractions. There are actually some very interesting facts and history about San Jose to learn!
For those who are interested in sightseeing, you can read about a San Jose city tour we did with Expediciones Tropicales. We visited a couple of museums, walked through downtown and learned about the history and culture of this important city. For a full day of Costa Rican culture, we highly recommend to do the San Jose City Tour in the afternoon and the Ram Luna dinner show at night.
San Jose, Costa Rica City Tour
We got picked up at our hotel in the afternoon since this is a half day tour. It's not a 100% walking tour due to the layout of the city so our bus dropped us off at certain points of interest and picked us up at a later location.
San Jose National Park
We started off by visiting the one of the most important monuments in Costa Rica in the San Jose National Park.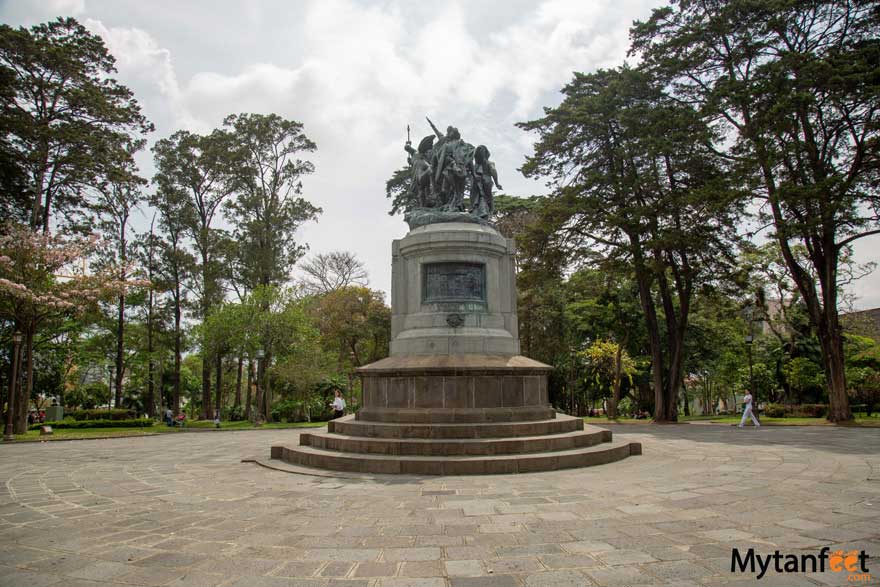 The park isn't that big or impressive but the monument in the middle depicts an extremely important part of Costa Rican history. If that scene didn't happen, then Costa Rica wouldn't be the country it is today!
The scene it shows is the five Central American republics (Costa Rica, El Salvador, Guatemala, Nicaragua and Honduras) fighting off the American William Walker as he tried to take over the Central American countries in the 1850's. Since in Spanish "America" is a female noun, the fighters are women.
We stayed here for about 15 minutes while our guide shared the story of the monument to us and then we got back on the bus to our next destination.
Museo de Arte Costariccense (Art museum)
The next stop was the Museum of Art, where our guide took us around to check out unique and important pieces of local Costa Rican Art. For art lovers, this is a really nice stop.
National Theater
Then we walked through Second Avenue which is the busiest street in San Jose as it runs straight through downtown. We walked from the market to the next stop, the National Theater.
The National Theater of Costa Rica is one of my favorite buildings in the country since it's really the only one with beautiful architecture. We spent about 1 hour touring the theater to see the stunning decorations, gorgeous paintings and beautiful details.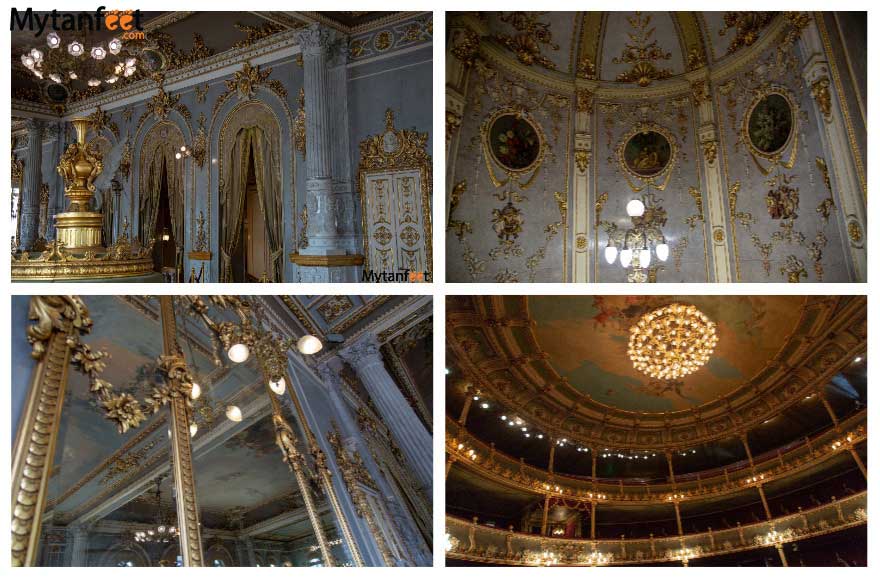 The theater is filled with neo-classical architecture and paintings depicting Costa Rican culture and life.It is truly an incredible building and worth a visit either on a tour or on your own. If you have more time in San Jose, you can even watch a show in the theater.
After the theater, we went to the next museum.
Pre-Columbian Gold Museum
The Pre-Columbian Gold Museum has one of the biggest collections of gold, ceramic and stone artifacts. It is absolutely fascinating to see and learn about the ancient civilizations, their culture, tools and lifestyle through these pieces.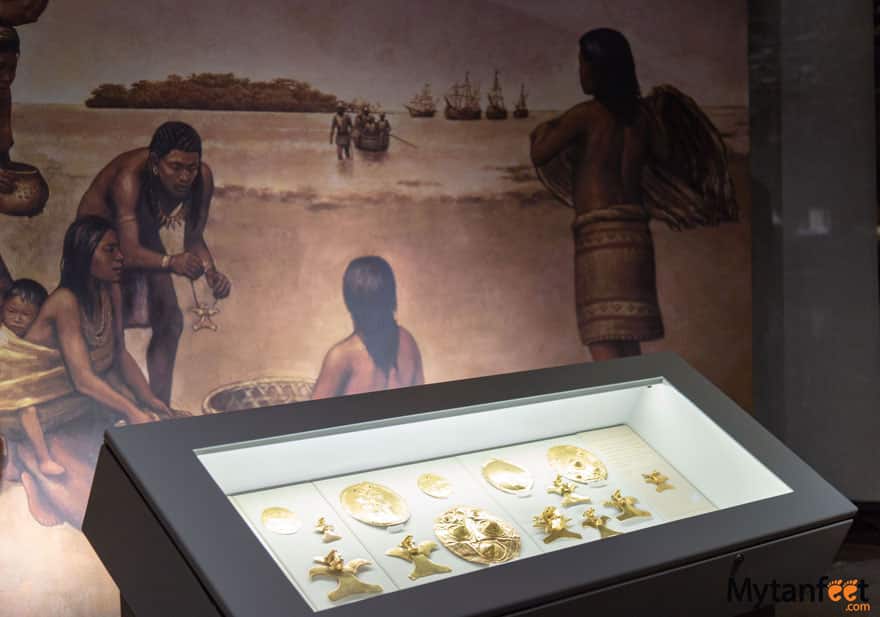 We spent about an hour in the museum with our guide who shared information and stories about the pieces and museum.
This was the first museum I went to in Costa Rica back in 2010 and it was still as interesting as it was back then.
Central Market
Our third stop was the San Jose Central Market, one of the oldest markets in Costa Rica. Our guide took us through the market, telling us about the history and pointing out several stands for food, herbs, produce and coffee.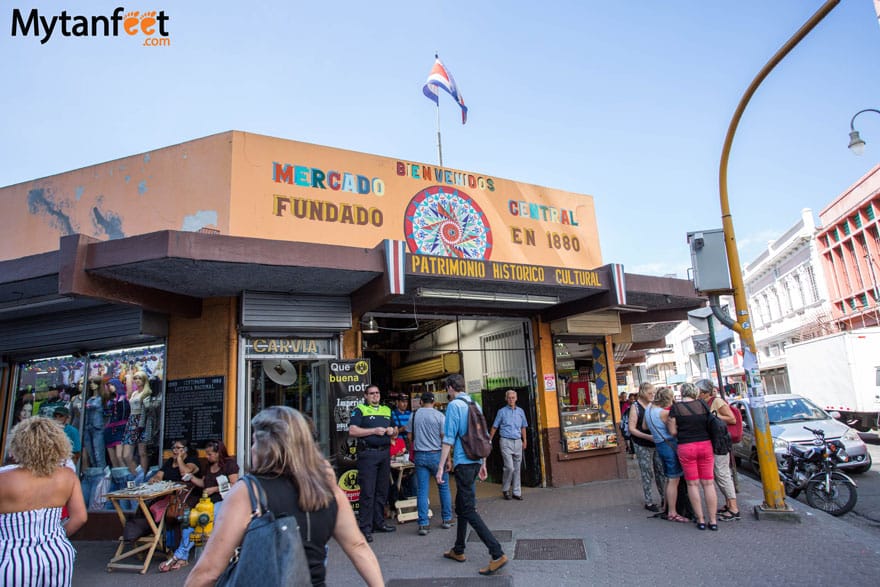 At the market, we had a bit of time to browse some shops and our guide pointed out a famous local restaurant called Soda Tala. This restaurant has one very special dish of gallo pinto, carne en salsa and tortillas served on a banana leaf. If you have time to get one and are hungry, we highly recommend going there! It's also super cheap, only like 1000 colones (~$2 USD).
Cathedral
San Jose has a main cathedral in downtown that is very beautiful and nice for a photo stop. One curious thing about this cathedral is that one of the first presidents of Costa Rica is buried underneath it!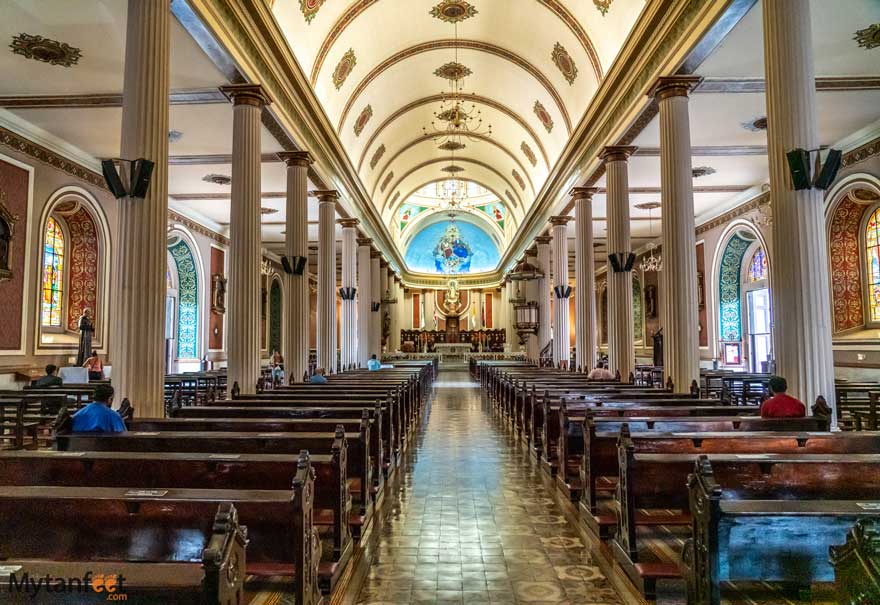 After our stop at the cathedral, we headed to the Gran Hotel for our coffee break.
Coffee Break at Gran Hotel

The Gran Hotel is right in downtown, in front of the National Theater and it is a beautifully decorated hotel. We went up to their dining area where we got a beautiful view of San Jose and even had a pianist playing lovely music in the background as we sipped on coffee, natural juice, chocolate, croissants and quiche.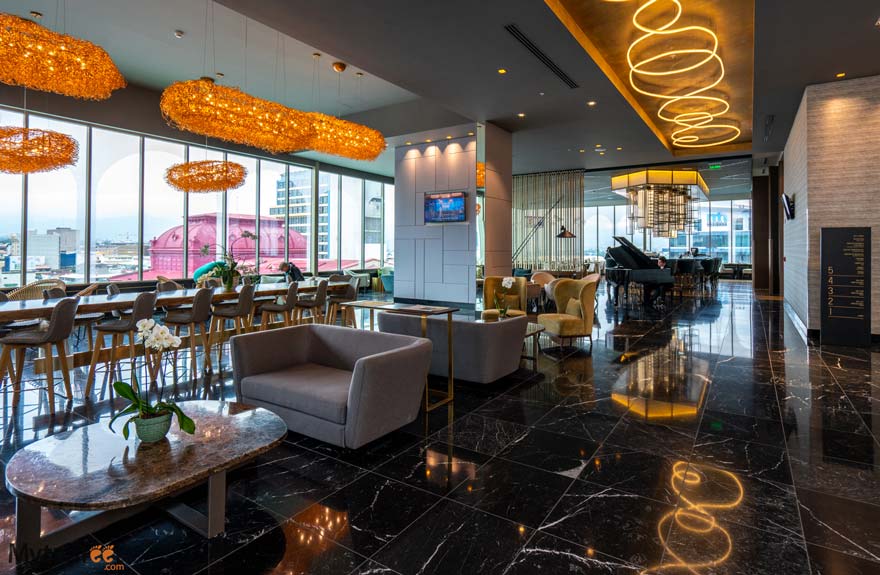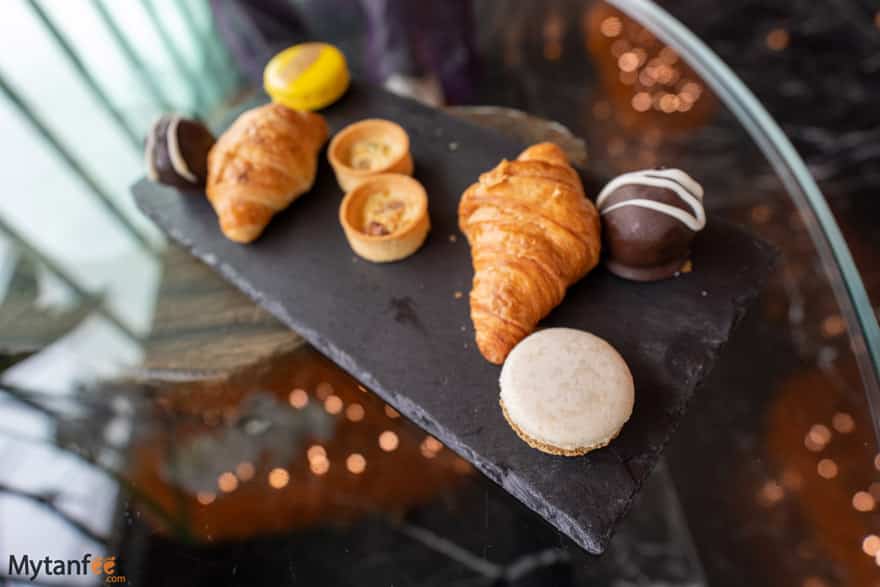 We stayed for about 1 hour at the Gran Hotel and after we finished our coffee and snacks, we headed to our last stop. On our way there, our guide pointed out various interesting places like the Old Train Station, Congress, Metallic Building and National Liquor Factory.
Souvenir Store
For our last stop on the San Jose city tour, they took us to a jewelry and souvenir store. This wasn't your typical souvenir store however. The shop is completely nondescript because they aren't open to public (appointment only). Additionally, they are the only place in Costa Rica that makes the replica pieces in the museums!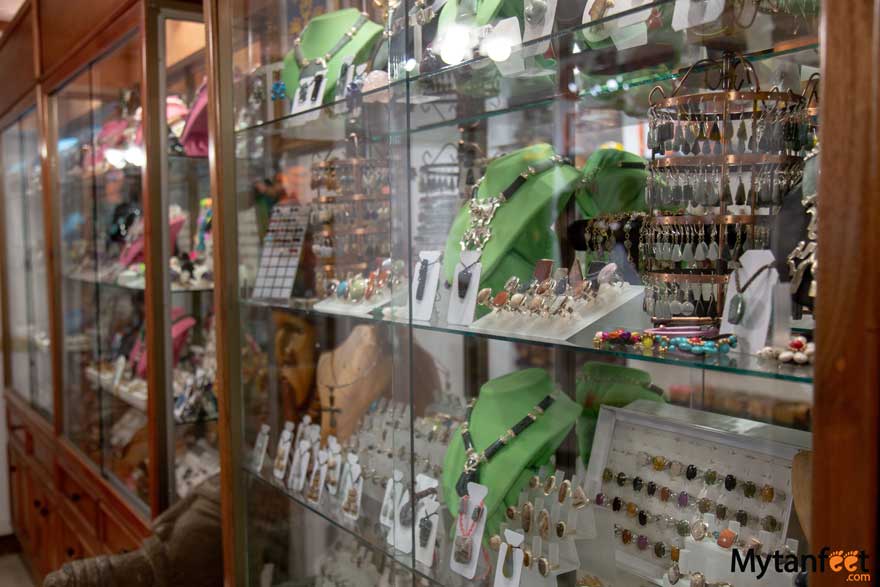 They have an assortment of jewelry, art and trinkets that you can peruse and purchase if you like. To be honest I didn't feel like this stop was very necessary in the city tour but it gives you an opportunity to do some souvenir shopping if you're interested.
Video
Here's a short video of the San Jose city tour we did.
What to Know About this San Jose, Costa Rica City Tour
It's a half day tour in the afternoon. Pick up is around noon.
Includes entrance fees, coffee and snacks, transportation and guide. Lunch is not included so make sure to eat before.
The bus will take you around to the points of interest so it is not a full walking tour.
Wear comfortable closed toed shoes and clothes. In rainy season, bring a rainjacket or umbrella. This tour does run if it rains.
They pick up at hotels in San Jose and near the airport (not in Alajuela, only in San Jose side).
The Central Market is closed on Sundays. The Museum of Art is closed on Mondays.
Tour Partnership with Expediciones Tropicales
We have a partnership with Expediciones Tropicales to give small discounts for their San Jose trips including this San Jose, Costa Rica city tour! They also operate San Jose day tours like Irazu and Cartago, Manuel Antonio, Arenal, Hacienda Orosi and many more.
Click here to get your San Jose day tours discount!