The San Jose Central Market is an important cultural site in Costa Rica as it is one of the oldest and most representative places of San Jose, the capital city of the country. The market opened in 1880, making it one of the oldest landmarks in Costa Rica as the country declared independence in 1821. Nowadays, the bustling market is filled with both locals and tourists and is one of the must sees in the city.
If you have an afternoon to kill in San Jose, definitely check out this market. You can buy some nice souvenirs, get some yummy traditional food and mingle with the locals.
Location
The San Jose Central market is in downtown San Jose, 18 kilometers (11.2 miles) from San Jose Airport. The drive takes around 20 minutes.
Hours
The San Jose Central Market is open Monday through Saturday from 630 AM to 6 PM.
How to Get There
The best way to get to the San Jose Central Market is by taxi, Uber or walking. The market is on Avenida Central, the main street through downtown San Jose so it is extremely busy and crowded. The market doesn't have its own proper parking lot so if you drive, you will need to find street parking or a secure parking lot outside of downtown.
We don't recommend to drive there at all to be honest. It is much better to taxi or walk!
What They Sell at the San Jose Central Market
Inside the market, you will find stalls and stalls of produce, souvenirs, traditional herbal medicines, coffee and more. One of the oldest sodas (local cafe) is in this market, Soda Tapia and this is where you can try traditional Costa Rican dishes like soups, rice and meat.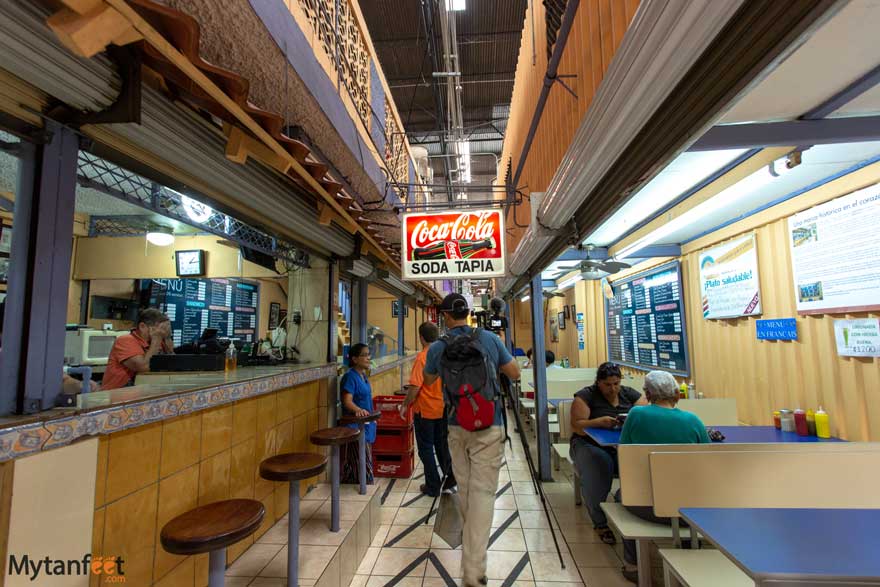 In my experience, the vendors aren't very pushy and I enjoyed checking out the various fruits, spices, vegetables and other products. They sell a lot of Costa Rican fruit for cheap so definitely pick up some mangoes, guanabanas or other yummy treats!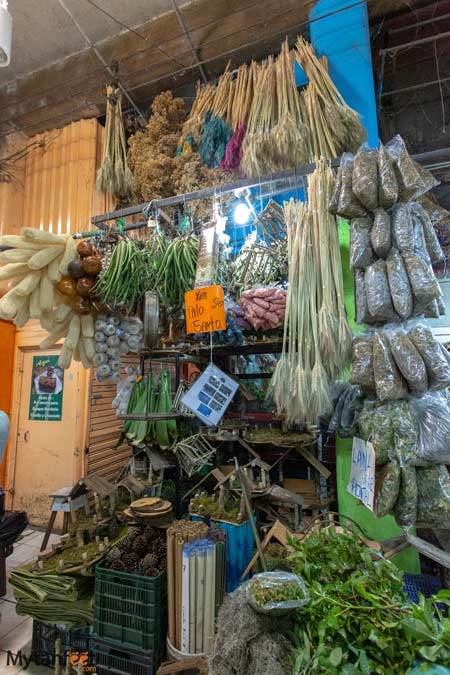 This is also a nice place to pick up some Costa Rican coffee for souvenirs. At the Cafe Central coffee stand, you can see a short presentation of the traditional way to make coffee in Costa Rica and sample coffee.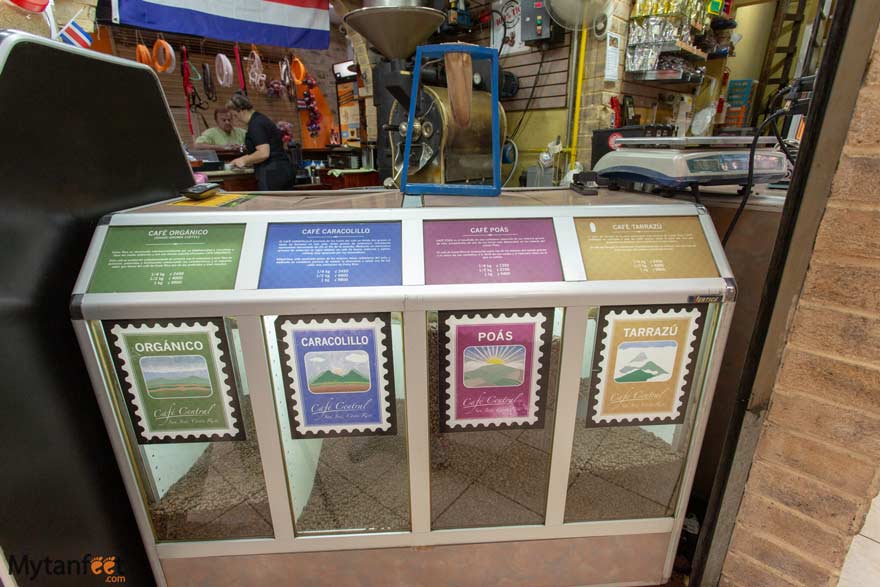 Meanwhile, you can wander through the stalls to purchase some Costa Rican souvenirs. They're not exactly the most authentic or unique so if you want something more artisan and unique, we recommend to check out the Mercado Artesenal, which is a ten minute walk down the street.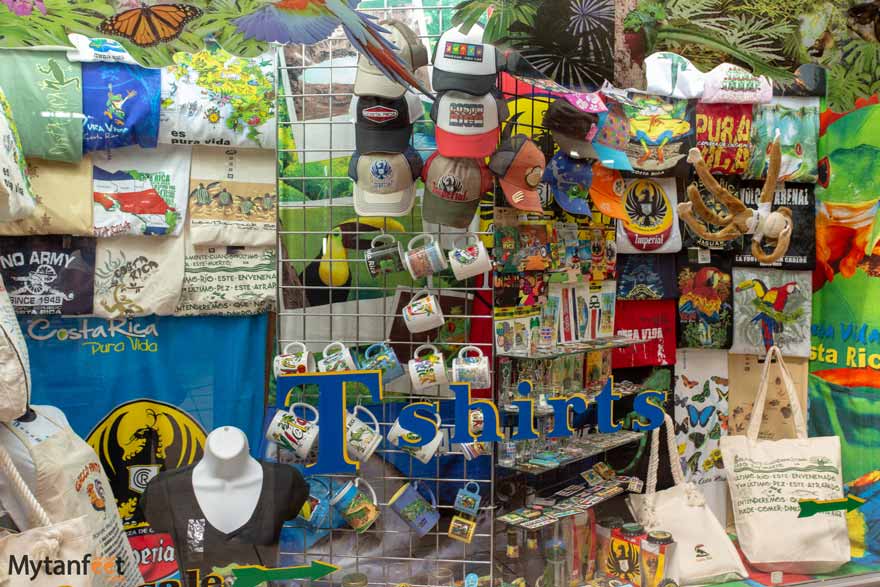 The market is a fairly good size market with many little alleys and stalls everywhere. You could easily spend a 1-2 hours there, eating breakfast or lunch, trying coffee, buying trinkets and wandering around.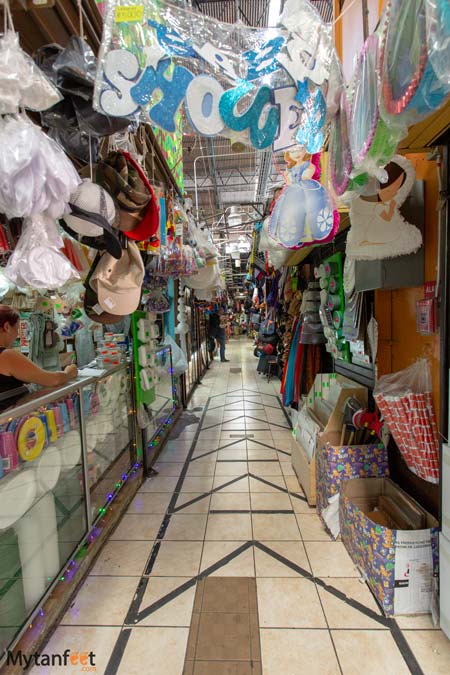 All in all, the San Jose Central Market is an excellent place to spend an afternoon or morning in San Jose. The best things about the market are the Costa Rican food, fruits and coffee! It also offers an fascinating look into typical Costa Rican city life.
Where to Eat in the Central Market
Soda Tala: go for the famous "talapinto" which is a heaping portion of gallo pinto (rice and beans), carne en sala and tortillas. Only 1000 colones per plate! (~$2 USD)
Cafe Central: Nice place to buy and sample coffee.
Soda Tapia: Another local restaurant with sandwiches and other Costa Rican dishes. One of the oldest restaurants in the market and San Jose.
Soda Y Mariscos La Fuente: For traditional Costa Rican seafood dishes.
Ceviche Marisqueria: All sorts of ceviche.
Helados de Sobetera for ice cream and smoothies. It's over 100 years old!
Tours
You don't need to go with a guide to the market but the San Jose city tour stops here for a little bit. The guide shares history, facts and information about the market which is very interesting. If you'd like to do the city tour, don't forget to get our San Jose day tours discount here!
You can also visit the National Theater, Gold Museum or Jade Museum for a full day of sightseeing in San Jose. Another option is Parque La Sabana to get your steps in. If you like to hike and are looking for a nice outdoor activity away from the city, check out Hacienda La Chimba, just 30 minutes away.