We recently started a "driving around Costa Rica" section so we can show readers what the country really looks like. With our Go Pro Black 3+ and trusty new Galloper called Turbo, we've been taking videos as we travel around the country to popular beaches, cities and attractions.
This time we're going to take you around the city of Puntarenas through the Paseo de los Turista. Puntarenas is an important city in Costa Rica and although it is not as popular for tourists, many visitors pass through there to take the ferry or enjoy a local town on the water. If you're planning on taking the Puntarenas ferry either to Mal Pais, Santa Teresa or any of those beaches, you'll have to pass through the Puntarenas town.
Read more about Puntarenas (the province and the city) in our detailed guide.
Driving Around Puntarenas
Location
Paseo de los Turistas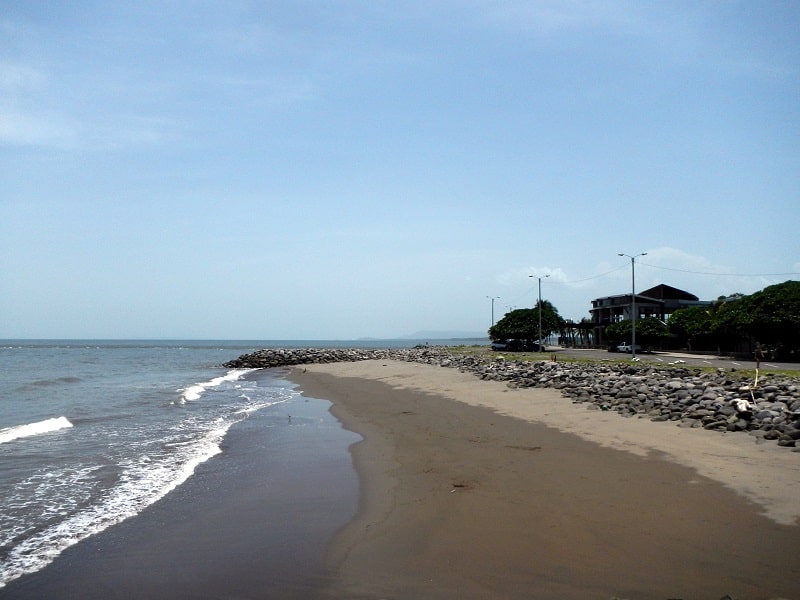 We drove around the city of Puntarenas along the main road that is parallel to the beach, Paseo de los Turistas. You can find plenty of restaurants, some hotels, shops and food stands along here. The road is nicely paved and the boardwalk area has parks and docks you can walk onto.
The beach is not the prettiest but it is nice to walk along. You'll see many people fishing, running and relaxing.
In our driving around Puntarenas video you can see the beach, the town, the people and the road conditions. We've driven here several times with other friends and family and they enjoyed seeing a different type of beach town than the touristic ones in Costa Rica.
If you're planning on renting a car, take advantage of our
special discount and offers
for our readers here.
For more driving around Costa Rica videos, check these posts out.
Driving around Playa Brasilito and Playa Conchal