Visiting Guanacaste and want to enjoy a beautiful beach away from the crowds and tourists? Head up north towards Culebra Bay to find some lesser known beaches where you can enjoy crystal clear waters and soft sand to lay in all to yourself.
One such beach in particular is Playa Iguanita, a lovely, empty beach in the Gulf of Papagayo.
Map
Playa Iguanita map
Playa Iguanita is 23 kilometers (14 miles) from Liberia International Airport and a 40 minute drive from the closest beach town of Playas del Coco.
How to Get There
Playa Iguanita is along the same road to Playa Cabuyal so from Liberia International Airport, head right towards Communidad and take the right next to the Do-It Center.
Keep following this road until you see this sign. Take a left here into the refuge and follow this road down about another 5 kilometers or so. Be very careful if it's raining because there are a few areas that are a bit steep.
There are no buses or public transportation options to this beach. Renting a car and driving on your own is the best way. You can use Waze or Google maps and search for Playa Iguanita.
4×4 required
Note that you do have to have a 4X4 to get there. Even the sign says so!
You can also get there by boat from any of the beaches like Coco, Panama or Hermosa. You can check with Coco Water Taxi if they can drop you off there. It is not too far from the Papagayo Marina.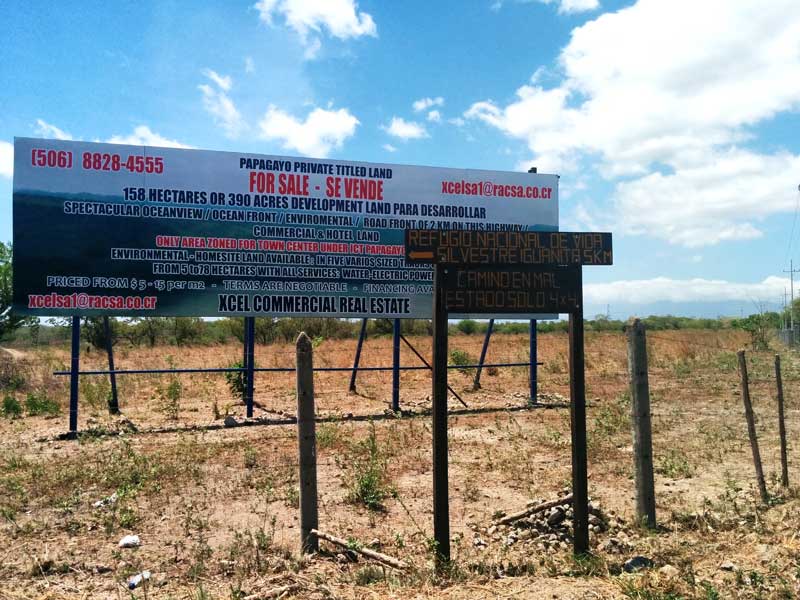 The first part of the road isn't bad actually, it isn't until you start driving through the forest does it get steep. This area is actually part of the Refugio Nacional de Vida Silvestre so there's nothing around, no buildings, no nothing. It is and will stay simply nature.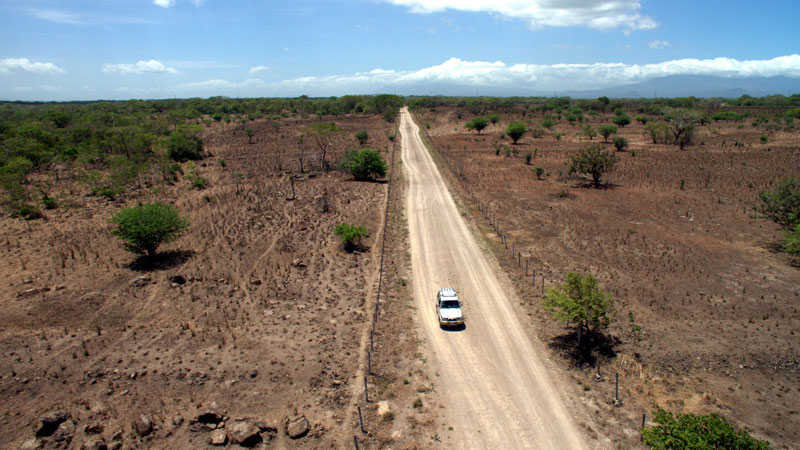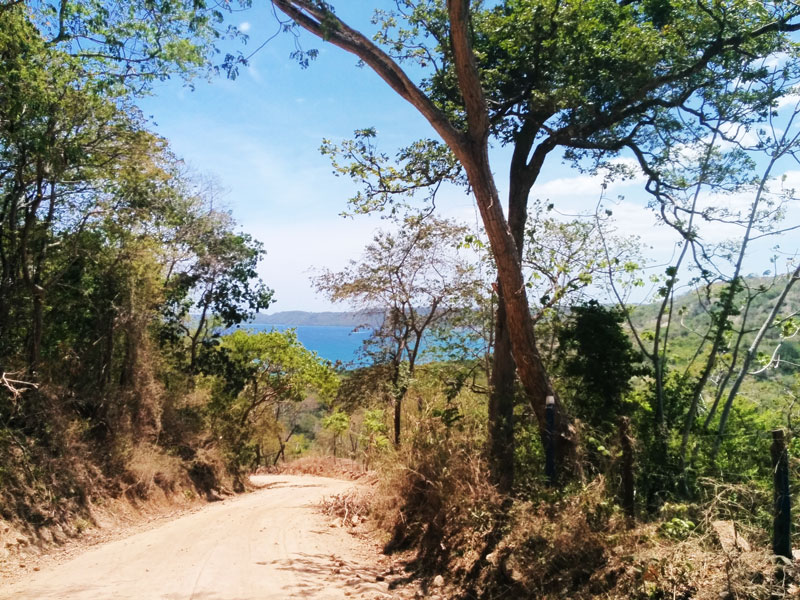 Parking
When you get to the bottom, you'll see a clearing where you can park your car with the beach right in front of you. Playa Iguanita is actually fairly big so you can walk up and down the shore to find the perfect spot.
Beach
There are many trees, the water is crazy clear and the waves are incredibly gentle and calm. The water was so clear I could see all the way down to my toes and spot some fish swimming around.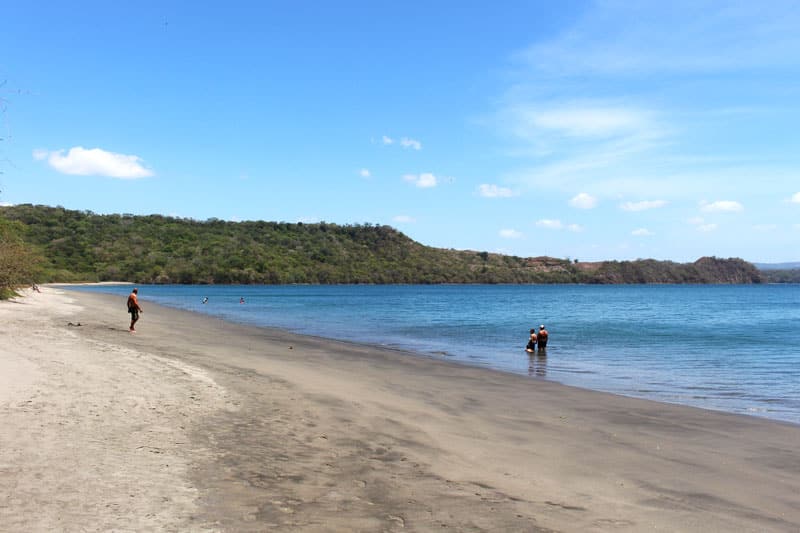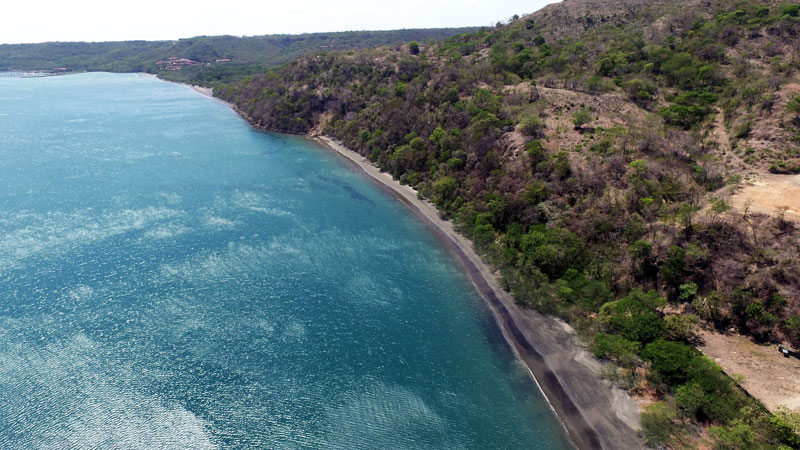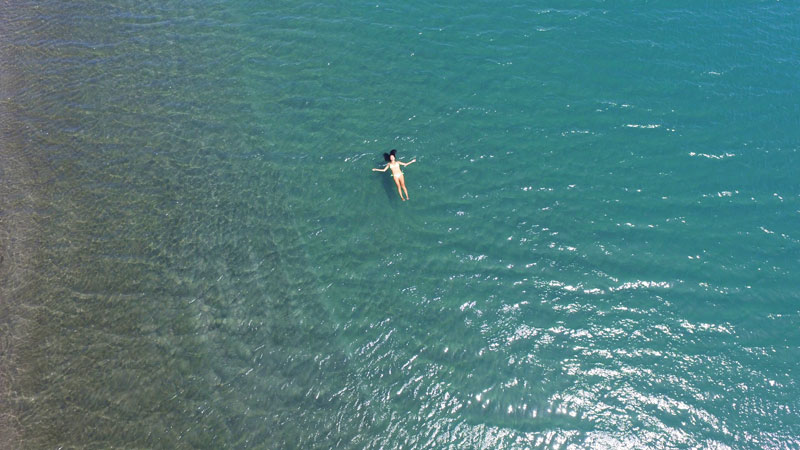 When we visited, there weren't even 10 people there. Just one Tico family and that's it. Not even one tourist in sight so that makes it one of our top beaches to get away from crowds in Costa Rica. The waves are calm, water is clear and there are plenty of places for shade.
Tips for Visiting
There are no facilities around so make sure you bring plenty of food, water, sunscreen, towels and other supplies for a relaxing beach day
Lock up your car and don't leave valuables in plain sight. Though this beach doesn't get a lot of visitors, it's better not to take chances.
Want to read about other beaches? Here you go!