If there's anything that sets Costa Rica apart from other popular beach destinations, it is that you will always find an empty one. And most of these beaches are more beautiful than the popular ones since some are located in national refuges or protected areas where nobody is allowed to build.
One of these lesser known beaches in Costa Rica is the lovely Playa Cabuyal in the Gulf of Papagayo, Guanacaste.
Map
Playa Cabuyal map
Playa Cabuyal is 27.5 kilometers (17 miles) from Liberia International Airport (30 minute drive). It is a 40 minute drive to the closest beach town of Playas del Coco.
How to Get There
From Liberia International Airport, head right towards Playas del Coco and take the right next to the Do-It Center. You will see signs for the Four Seasons and Playa Panama. Follow that road all the way for about 18 kilometers (11 miles) until you hit an intersection with a sign to Cabuyal.
Turn left and continue on that road for another 4 kilometers (2.5 kilometers) and then it will turn into a dirt road.
Parking
You'll come upon a small parking lot where the beach is. Although there is a parking lot, it is not secure or under surveillance so make sure to roll up windows, lock doors and keep items out of plain sight in the car.
4×4 required?
Not necessarily. You can get there with a normal car in the drier summer months like January – April. If you visit during the rainiest months of September – November, it is recommended to have a high car for comfort and safety.
The Beach
With soft white sand and calm blue waters enveloped by a lush forest, Playa Cabuyal delighted us in all our senses.  What makes this beach so special is that nothing is around. No houses, no hotels, nothing. Just nature.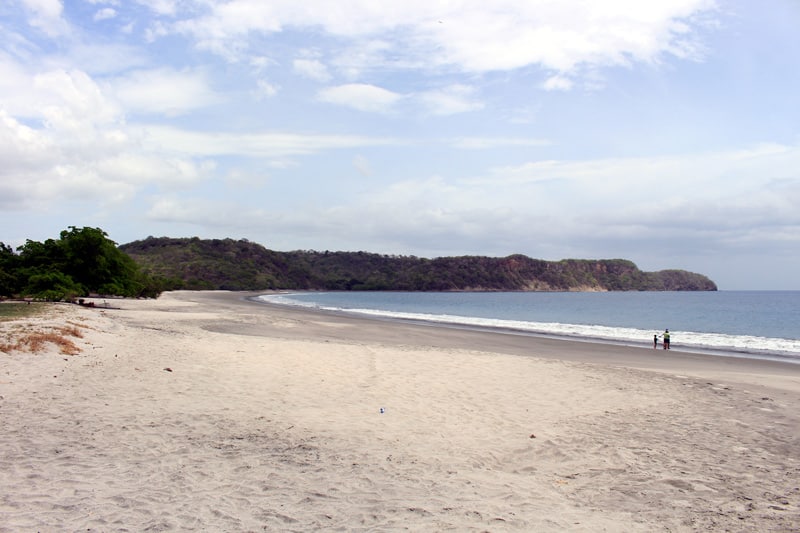 It's not hidden in that you need to have a 4×4 to get there or it's in the middle of nowhere, but it is a beach that sees a noticeably lesser amount of visitors than Playa Hermosa or Playas del Coco.
Services or Amenities
Surprisingly, this beach has amenities like picnic tables and bathrooms so you can spend an entire day here as long as you brought some food and water. With plenty of trees around, you can set up a nice cozy spot with a blanket or hammock under the shade.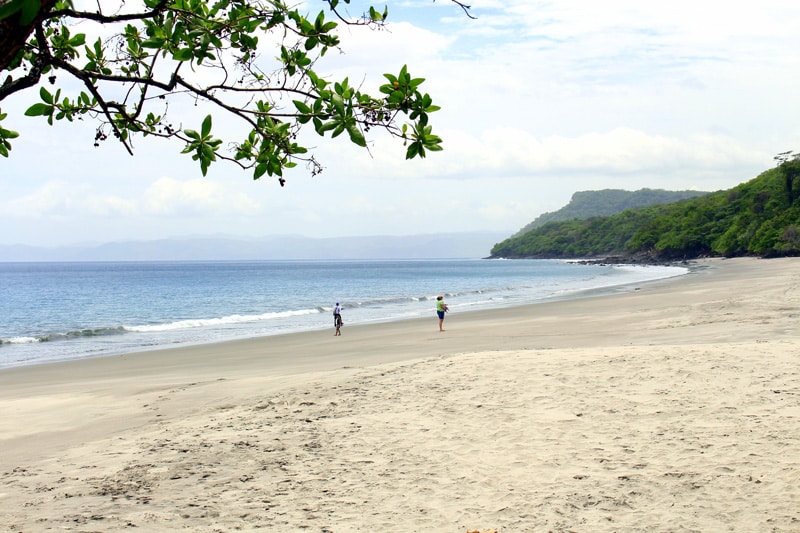 Can you swim?
Yes! The waves were fairly calm when we went and it was definitely swimmable. So as soon as we arriveed, we quickly got into our swimsuits and happily ran into the waves to cool off from the hot day.  However, we were barely in the water for more than 10 minutes before we realized that there were manta rays everywhere.
I love wildlife as much as the next person but there were so many that I didn't want to get too close and these guys were surfing the waves not even 6 inches from us.
So we got out of the water and decided to climb some trees and enjoy the view.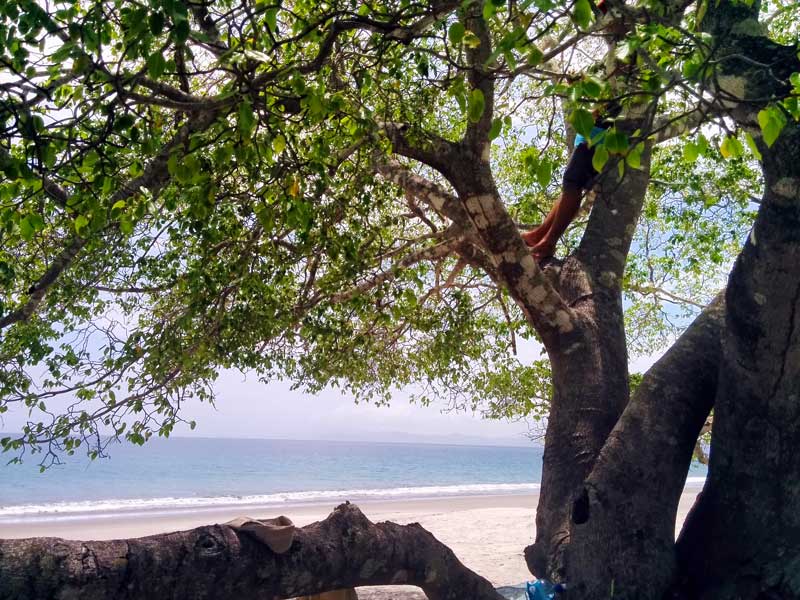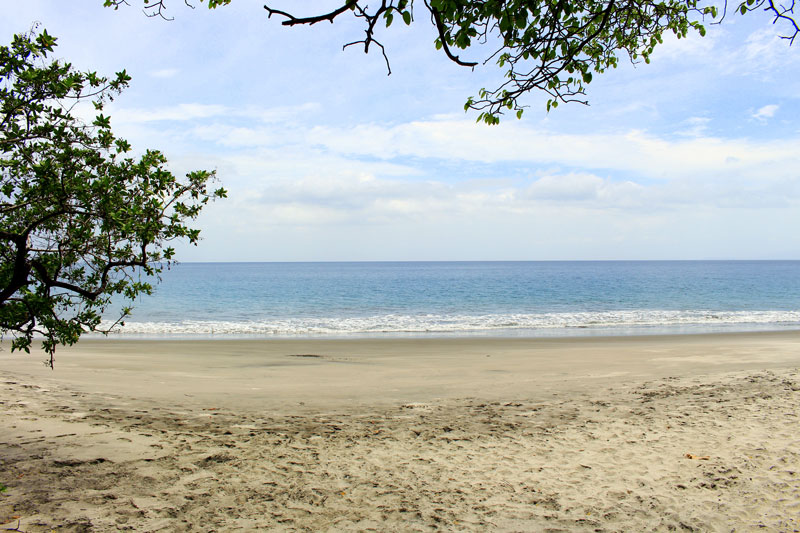 Enjoy a Beautiful Quiet Beach
Playa Cabuyal is about a 40 minute drive from Playas del Coco but is absolutely worth the drive. Get away from the crowds, the tourists and busy beach towns to beautiful Cabuyal for some peace and quiet. We went on a weekend and saw no more than two local families there, fishing and enjoying the day with their loved ones.
Want to read about other lesser known beaches in Costa Rica? Check these out!