Guanacaste is home to a plethora of beautiful beaches and one of those is Playa Rajada. Located in the northern part of the Guanacaste province very close to the Nicaragua border, this beach is popular with locals.
Plan your visit to this under the radar beach in our guide.
Map
Playa Rajada map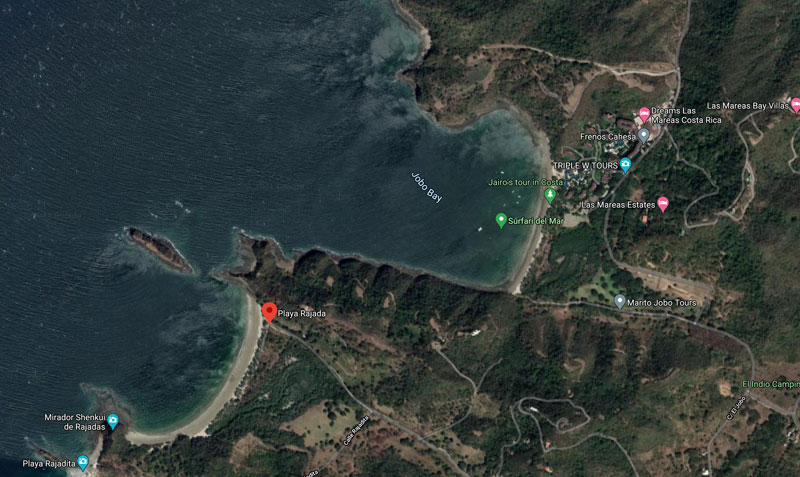 Playa Rajada is in the Guanacaste province, 66 kilometers (41 miles) and a 1 hour and 10 minute drive from Liberia.
How to Get To Playa Rajada Costa Rica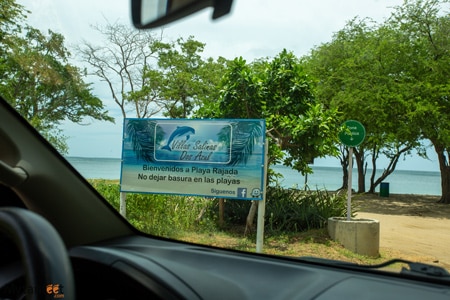 Driving is the best way to get to Playa Rajada. There aren't any public buses or shuttles that go directly there.
It is on Google Maps and Waze so you can use that as GPS, it is quite easy to find with it. The easiest way is to go via La Cruz. From Liberia, drive up north on the Interamericana highway 1 and turn left when you see the sign for La Cruz.
Signage is very good and you'll see this sign when you get to the beach.
On Google Maps, you may see two Playa Rajadas. Make sure you go to the one that is near El Jobo (the one in the map above). The other one that says "Rajada Beach" near Hotel Bolaños is actually Playa Rajadita.
4×4 required?
No. The beach is right off the main road so it's not necessary to have a 4×4 as the entire road is paved coming from La Cruz. The parking area is dirt but it is fine to drive with a sedan.
Parking
There is a lot of parking spaces at Rajada beach. Once you turn to the beach, you'll drive through the trees and you can park anywhere there. No parking fee. Just make sure not to leave valuables visible in the car and roll up your windows.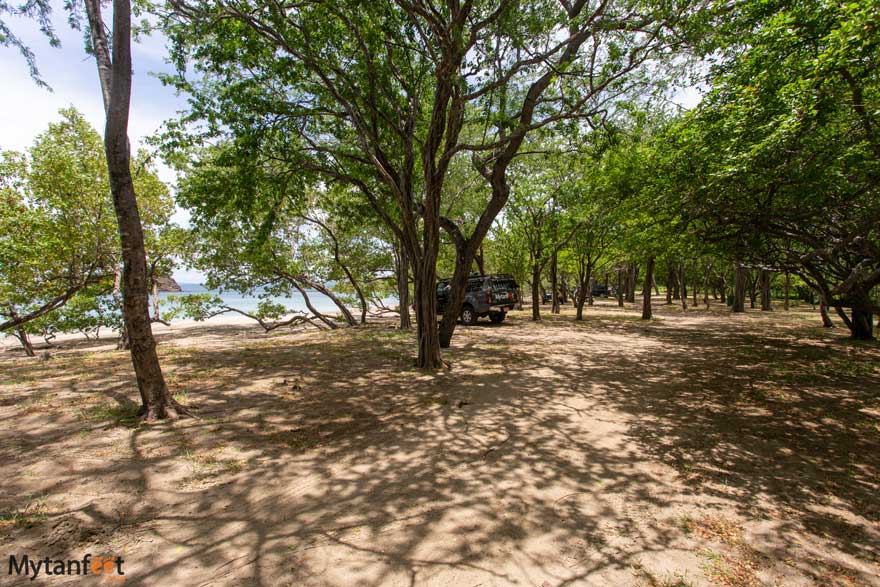 Rajada Beach
This beach reminds me a lot of Conchal Beach in Guanacaste except without the shells. They have similar color water, waves and both have a mangrove! Playa Rajada is undoubtedly the most beautiful beach in the Salinas Bay and La Cruz area with white sand and clear turquoise water.
As this area isn't super touristy, you will find mostly locals and just a few tourists here and there.
Swimming waves
Yes! The waves are Rajada Beach are fairly calm and great for swimming and bathing. It is also good for families, just be careful with babies and toddlers because there are still some little waves but this beach is wonderful for swimming.
Snorkeling
You can try snorkeling on the right hand side of the beach where the rocks are in front of the island.
Facilities
None. Bring water, sunscreen, towels, drinks, cooler and food.
Photos
Here are some photos we took of Playa Rajada.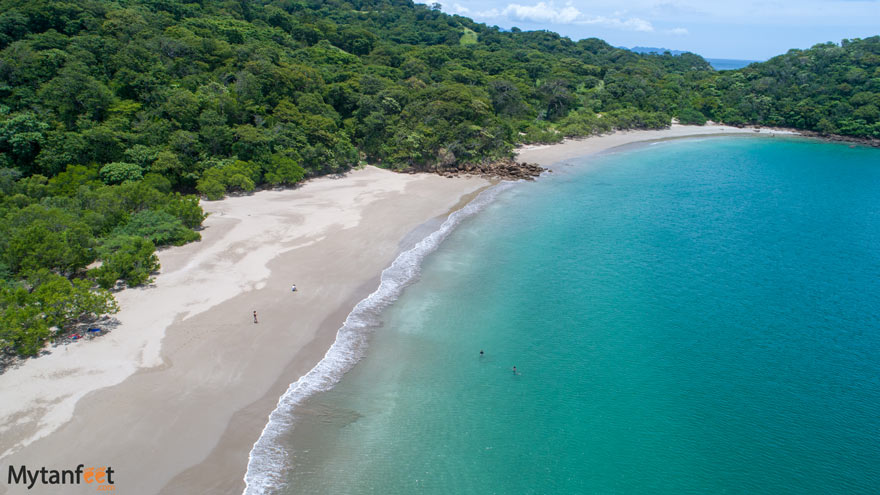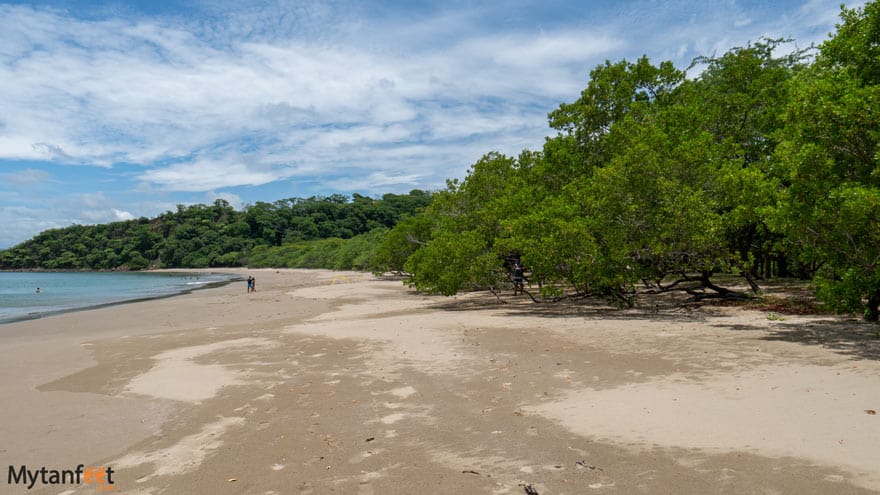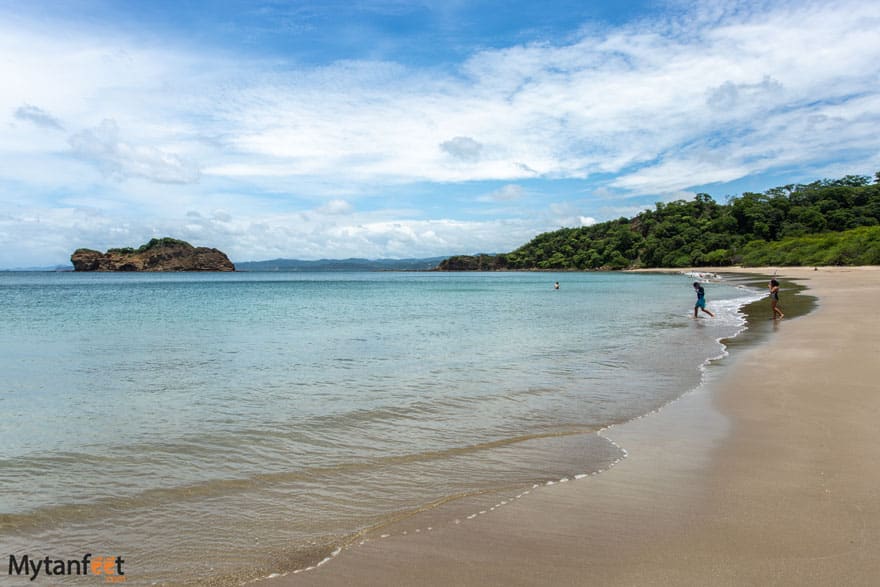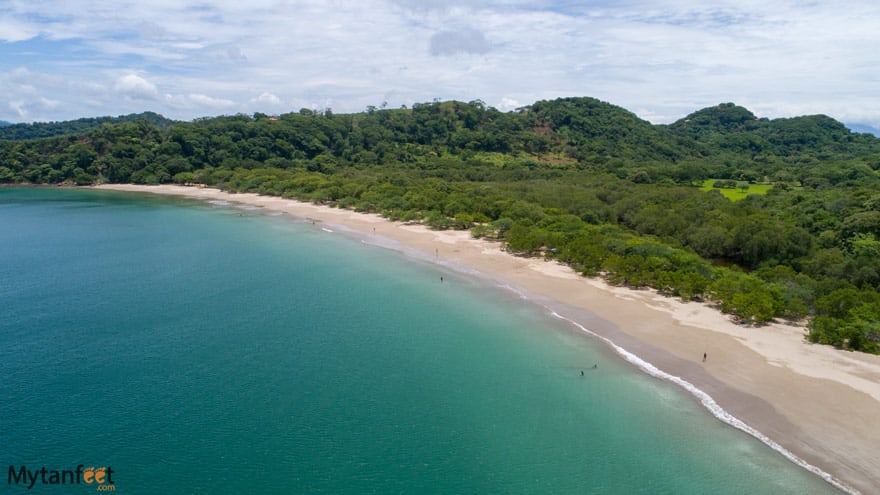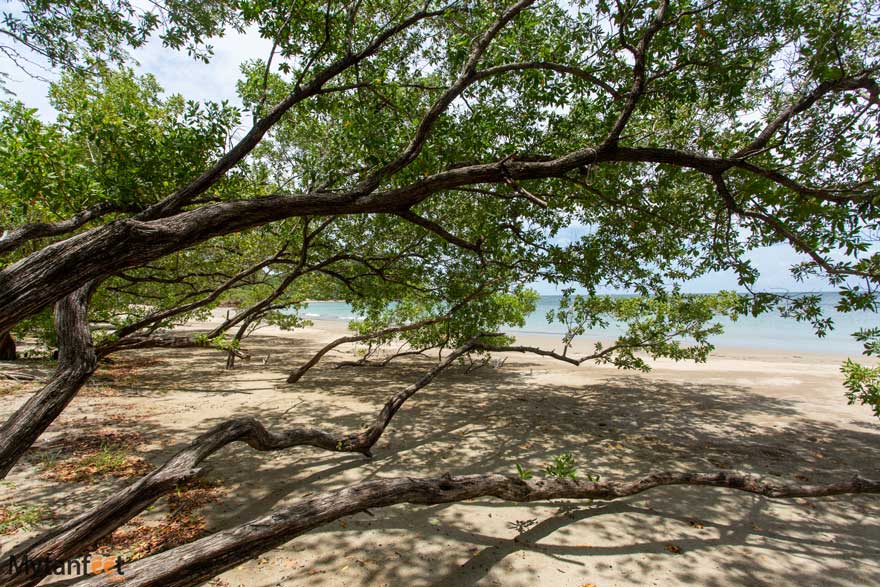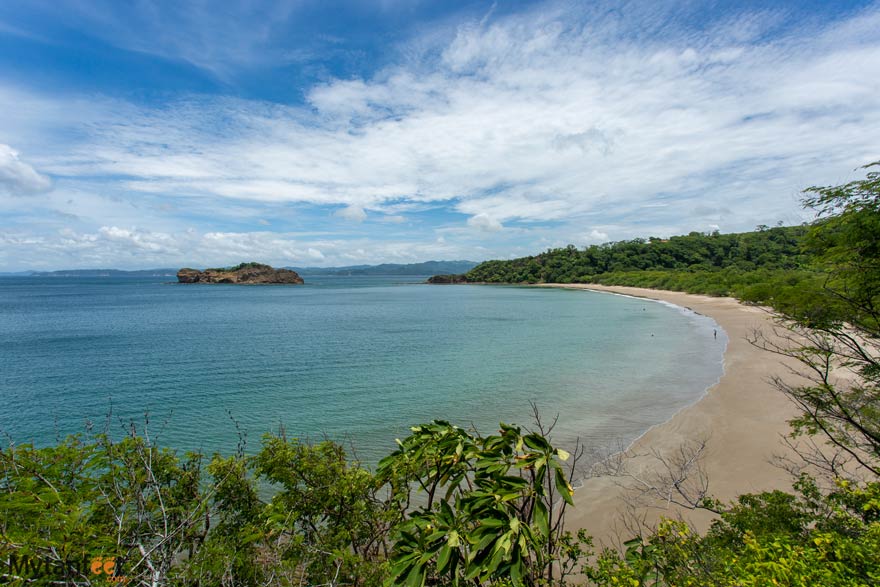 If you walk towards the most southern part of the beach (to the left when facing the water), you'll see kind of a trail that goes up to the right into the forest. If you go up that trail and head right when you get to the forest clearing, you can walk out to get the view of Rajada beach (picture right above).
Continue on this trail down and you can reach the beach right next door which is just as gorgeous. It is a bit smaller and we saw one family at that beach. You can also get to that beach by walking on the rocks but I recommend to go up the trail as it's a lot easier and is like a 3 minute walk.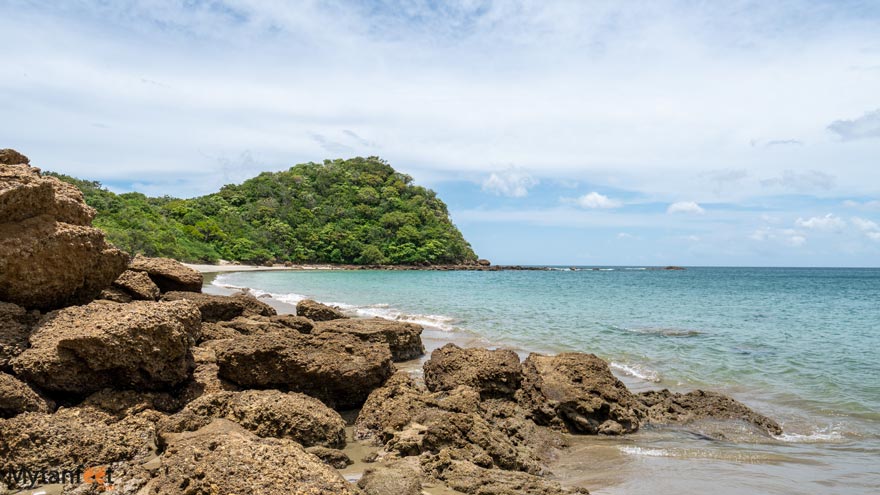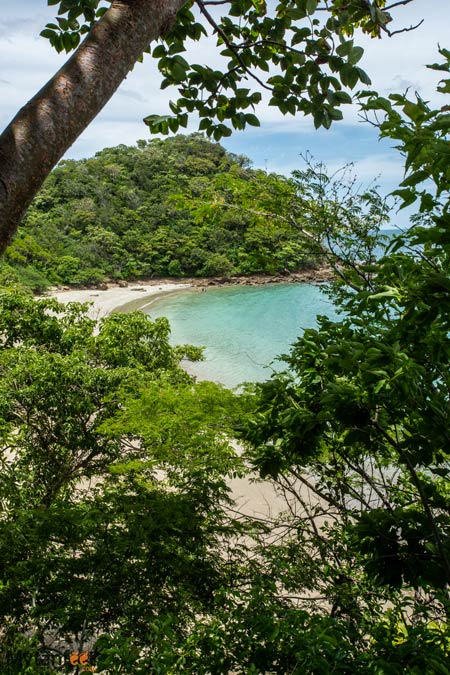 Rajada is a gorgeous beach as you can see and it's perfect for those looking for a less touristy one. When we visited in September, there were only a handful of people there, mostly locals. This area is more off the beaten path and a ton of fun to explore!
Read about other beaches like this one.
Playa Coyote: Long, dark sand beach in the Southern Guanacaste area
Bejuco: Dark sand beach in Central Pacific, small local town, has surfing waves
Playa Iguanita: 4×4 access only beach in Gulf of Papagayo with calm bright blue waters and tan sand
Cabuyal beach: White sand beach in Gulf of Papagayo with turquoise water