The Valle Central, or Central Valley is made up of the metropolitan cities of San Jose, Alajuela, Heredia and Cartago. This is the most developed area in Costa Rica as San Jose is the capital city of the country and Cartago was the previous capital. It is home to San Jose International Airport, the largest international airport in Costa Rica where over 2 million visitors passed through in 2019. The Central Valley is also where majority of Costa Ricans, over 2 million out of a population of ~5 million, live and work.
Where Is the Central Valley in Costa Rica?
The name, Central Valley, appropriately comes from the fact that it is right in the center of the country at an elevation of over 1200 meters (nearly 4000 feet).
The provinces are not very big so if you do decide to stay a couple nights in the Central Valley, there are many hotels in Alajuela, Heredia and San Jose. You can easily taxi or Uber around those areas. Here is a sample San Jose itinerary.
Cartago is a bit further so if you want to explore San Jose, I don't recommend to stay in Cartago.
Reasons Why You Should Visit the Central Valley in Costa Rica
When it comes to popular touristic destinations in Costa Rica, the Central Valley isn't usually high up on the list since most tourists want to spend time in the rainforest or at the beach in Costa Rica. Many tourists will try their hardest to skip San Jose, despite being the capital city, and go directly from the airport to their next destination right away. Or stay one night in the city and leave the next morning to their next destination. (Is this you? Then check our post for best airport hotels in San Jose!)
However, there are many beautiful places worth a visit in the Central Valley and since most of the country's population lives and works there, it is an excellent place to experience Costa Rican culture, food and local life. For those who are on the fence if they should stay a night or two, here are some reasons to stay a couple nights in the Central Valley and tips to plan your stay.

Lots and lots of coffee!
If you love coffee, then the Central Valley is a must. This area produces some of the best Costa Rican coffee due to the optimal  elevation to grow coffee and it has excellent fertile soil thanks to the many volcanoes around. There are several large and small coffee plantations all throughout the mountains of the Central Valley tourists can visit. Even Starbucks has their own coffee plantation there, it's that good!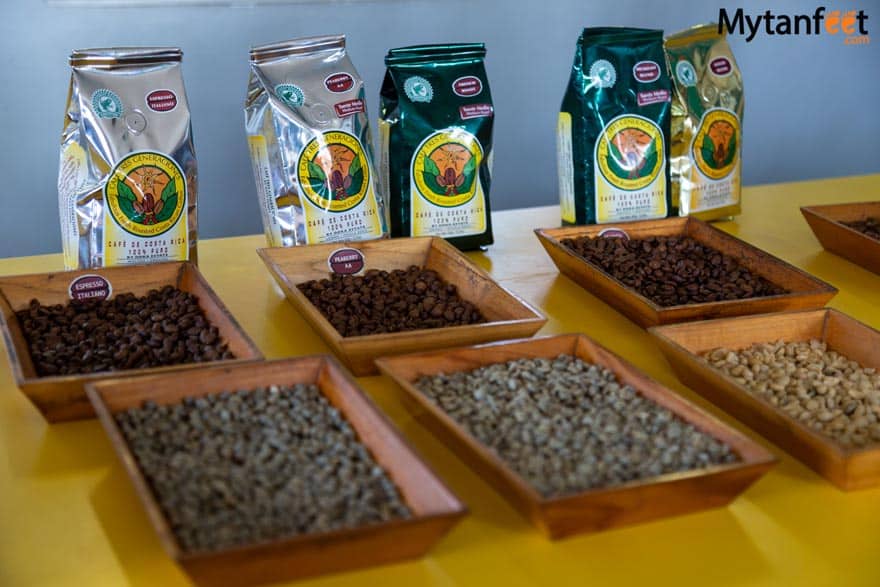 The best way to indulge in Costa Rican coffee is by taking a tour at a coffee plantation to learn how the process works. Find out how that rich aromatic liquid gets into your cup every morning, starting from growing the coffee plants to roasting the beans.
Our favorite coffee tour is Doka Estate. Not only do they have amazing coffee but they are really informative so you learn all the details about the hard work that goes into making your morning cup of joe. Britt, Espíritu Santo and Hacienda Alsacia (Starbucks) are other good ones.
Volcanoes galore
Just 2 hours away are some of the country's most spectacular and active volcanoes: Poas and Irazu Volcano. Both which have a stunning crater lake up in the cloud forest!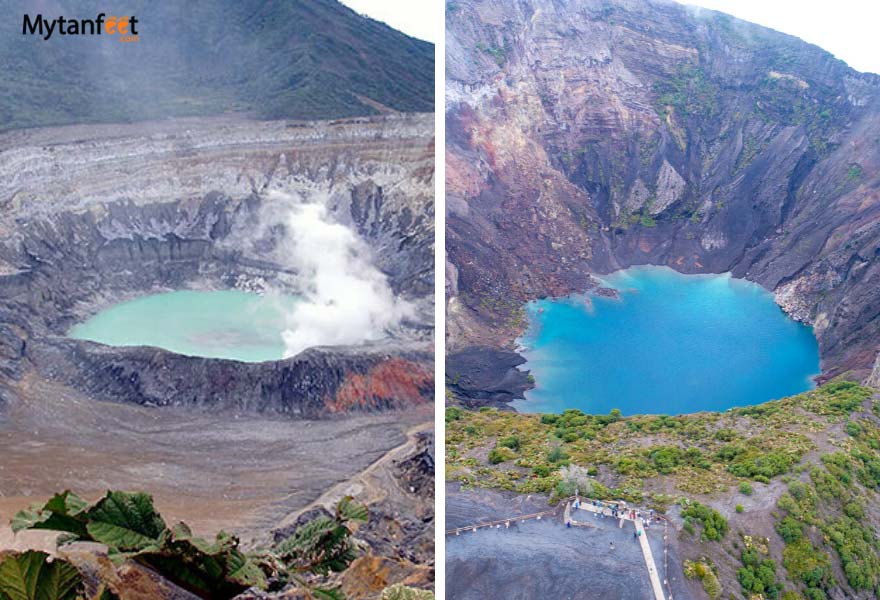 Poas Volcano National Park reopened in 2018 and visitors can go to the park to see one of the largest geyser craters in the world! Irazu Volcano National Park, the highest volcano in Costa Rica has a stunning blue crater lake. Both are excellent day trips from San Jose and does not require a lot of walking or strenuous activity. They are also cheap activities in Costa Rica as the entrance fees are both $15 USD for adults.
Colorful birds in higher elevation
Many colorful birds are more commonly found in the Central Valley because they like higher elevations. You can see beautiful hummingbirds, toucans, parrots and other colorful little tropical birds.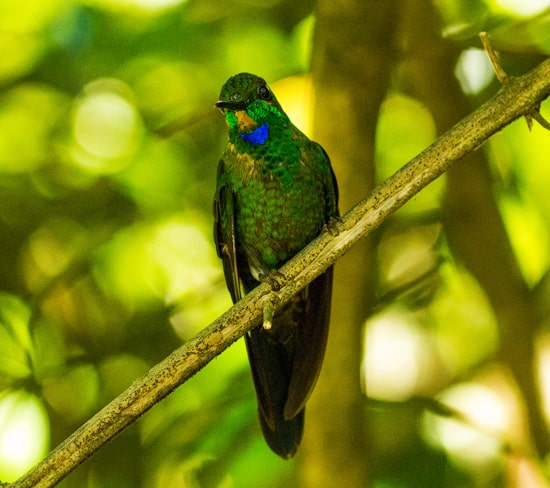 We did a short walk around the Hotel Bougainvillea property on a birdwatching tour and saw Mot mots, hummingbirds and parrots. It was a lot of fun!
Experience Costa Rican city life
Over 2 million Ticos (nickname for Costa Ricans) live and work in San Jose, Heredia, Alajuela and Cartago so what better place is there to observe and learn about local life than the Valle Central?
Yes, the cities are hectic with tons of traffic and the infrastructure is a bit messy, but the cities, especially San Jose, offers an excellent experience to immerse and observe local city life.
Walk the streets of San Jose in this video!
Additionally, you can visit some of the oldest places in the country like churches and old markets or mercados viejos. The old market one in Heredia is over 100 years old and to this day, this is where Heredianos go to eat lunch, buy their groceries, pick out their spices and meet for an afternoon cafe. What better place to observe the Costa Rican culture?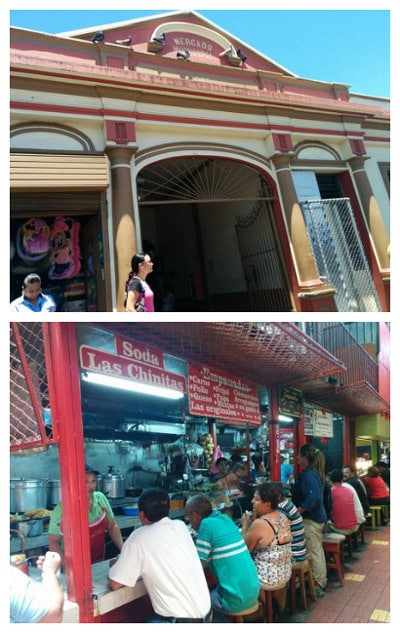 Yeison is from Heredia and he's taken me around the city to show me the various cultural and historical places, which brings me to another reason why travelers should visit the Central Valley.
Visit the cultural and historical attractions and museums in San Jose

If you like history and culture, the Central Valley cities, particularly San Jose, are the best place to go in Costa Rica for that. There are several great museums such as the Jade Museum and Gold Museum in San Jose. One of our favorite cultural places is the National Theater with beautiful architecture and design.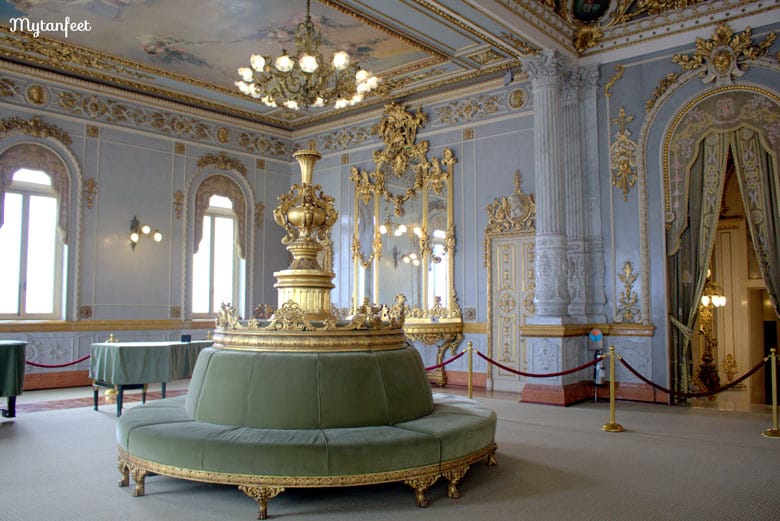 There are also a few historical structures such as the 1876 El Fortin tower in Heredia and the old fortress that is now the National Museum (you can still see the bullet holes!) Both fortresses were constructed to protect soldiers during the Costa Rican civil war and now are national monuments.
To learn more about city history and culture, we highly recommend to take a San Jose city tour. Very informative!
Gorgeous valley views
The Central Valley offers some spectacular mountains views. Yeison and I used to live in the hills of Heredia just 20 minutes from the city and the view from our apartment was breathtaking.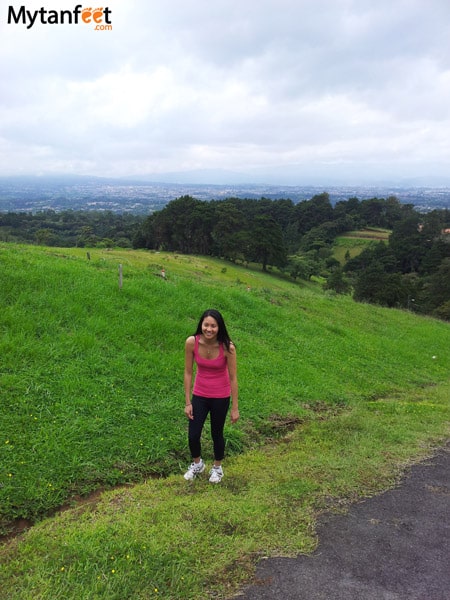 Many hotels are up in the mountains of the Central Valley with stunning views. Finca Rosa Blanca is one of our favorites with beautiful city and mountain views. There are even some restaurants like Ram Luna with beautiful views!
Fresh weather
Central Valley is known for having the best weather in Costa Rica. In dry season (December – April), temperatures are a nice 80s F (26 C) during the day. It cools off to the 60s F (15 C) at night. There is usually a nice breeze too. If you love spring like weather, then this weather is perfect for you.
Whenever we visit Heredia and San Jose, we let out a huge sigh of relief. We're used to the mid to high 90s F (32 C) incredibly hot weather of Guanacaste so going to the Central Valley feels oh so good. The sun isn't bearing down on you as you walk around, you can wear a sweater at night, it's not humid, you're not sweaty all the time and you don't need AC!
Less tourists
And last but not least, there are much less tourists making it an excellent reason to visit the Central Valley in Costa Rica. Though some of the national parks are popular like Poas and Irazu, it doesn't get quite as crowded as the touristic beaches in Guanacaste or the Arenal area. Not many travelers stay in the city for more than a day either. We barely saw tourists at the Gold Museum and none in the National Theater when we went.
Things to do

There are many awesome day trips from San Jose in the Central Valley to experience different landscapes and scenery of the country.
Living in the Central Valley
Many expats and immigrants chose the Central Valley as their new home, particularly the affluent neighborhoods of San Jose such as Lindora and Escazu. They choose San Jose because they like cities and enjoy city conveniences, they enjoy the weather and like being close to the main international airport. Additionally, there are way more jobs in San Jose than the rest of the country. There are many beautiful homes and new condo towers popping up in Heredia, Alajuela and San Jose that provide security, convenience and comfort.
Although Yeison grew up in Heredia, we personally don't plan to live in the Central Valley, we are settled in Guanacaste. However, we visit often to see friends and family since all of Yeison's family still lives in Heredia and San Jose.