When it comes to popular touristic destinations in Costa Rica, the Central Valley isn't usually high up on the list. Most visitors go to the valley because of Juan Santamaria International Airport (SJO), the biggest international airport in the country but don't spend more time there. After staying a night in the city to rest, they usually head off to other destinations like Arenal, Puerto Viejo or the Southern Zone.
However, there are many beautiful places worth a visit in the Central Valley. After all, it's not just the city! Lying in the heart of the nation, outside the congested streets of San Jose, Heredia, Alajuela and Cartago exists a whole other world filled with everything Costa Rica is known for: nature and wildlife.
You may not be sipping cocktails at the beach or trekking through the jungle to see pumas, but the forests and hills in the Valle Central has its own allure and charm that creates an equally special trip for any traveler. For those who are on the fence if they should include this underestimated destination, here are 10 reasons why you should visit the Central Valley in Costa Rica.
10 Reasons Why You Should Visit the Central Valley in Costa Rica
Lots and lots of coffee
If you love coffee, then the Central Valley is a must. This area produces some of the best Costa Rican coffee due to the fertile soil around the many volcanoes and rivers. If you meander through the hills of Grecia or San Ramon, you'll see coffee farms everywhere since it is the correct altitude to grow the plants.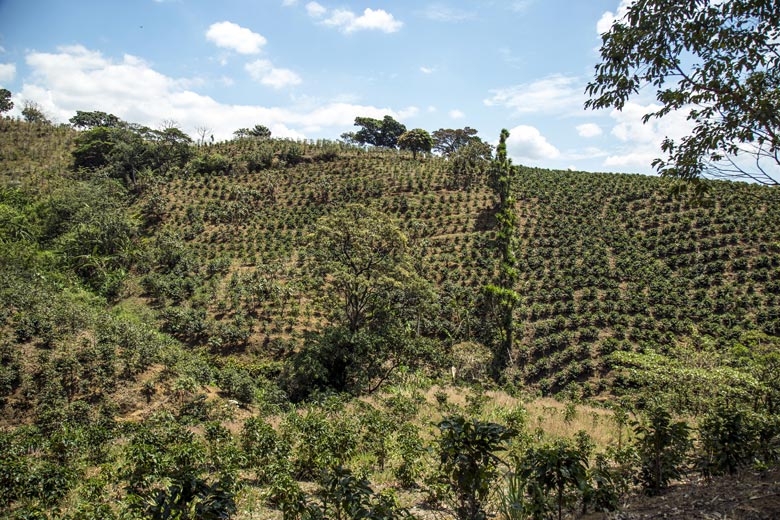 The best way to indulge in Costa Rican coffee is by taking a tour at a farm/estate to learn how the process works. Find out how that rich aromatic liquid gets into your cup every morning, starting from growing the coffee plants to roasting the beans.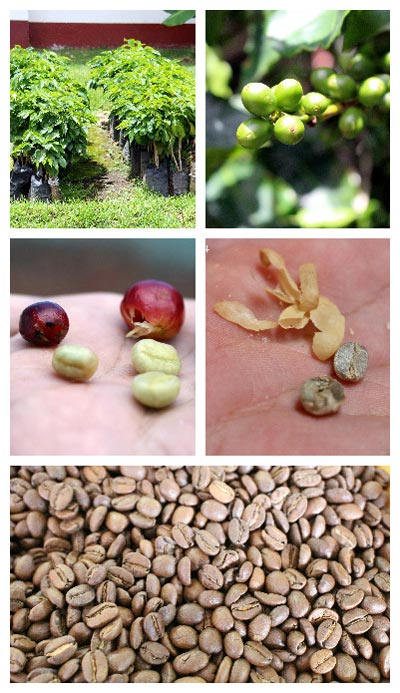 Our favorite coffee tour is Doka Estate. Not only do they have amazing coffee but they are really informative so you learn all the details about the hard work that goes into making your morning cup of joe.
Volcanoes galore
In the Central Valley, there are several dormant and active volcanoes not too far from the cities. One of the most visited national parks in the country, Poas Volcano National Park is about an hour drive from San Jose and has two crater lakes. Additionally, several of the most famous volcanoes in Costa Rica stand in the Valle Central such as Turrialba, Irazu and Barva.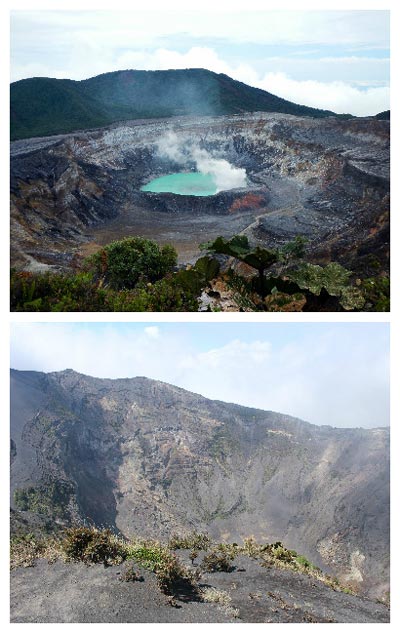 Most of the volcanoes are in national parks and make for excellent day trips. See the bright blue waters of the Poas volcano crater, hike to the lagoon at Barva volcano or watch the very active Turrialba volcano spew ash from afar. In fact, you can make a whole itinerary surrounding volcanoes in the Central Valley!
Waterfalls everywhere
There are waterfalls everywhere in the country but there are many hidden ones in the Central Valley. According to a friend, the tallest one in Costa Rica is in the valley, just two hours from San Jose called Catarata del Toro.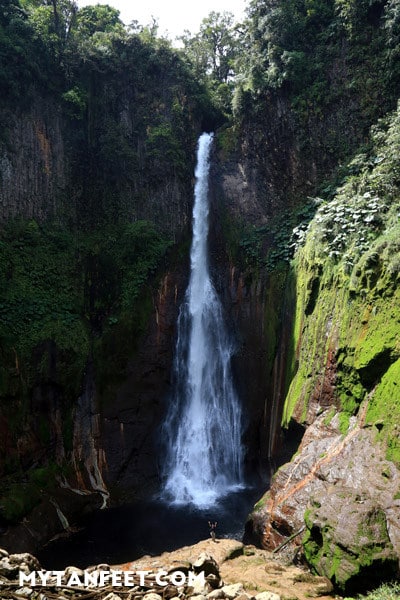 If you want to visit some waterfalls that are not very well known, it's best to get a local guide (or make some friends who live in the area). When we stayed with some friends in Grecia, they took us to a hidden waterfall that was on on someone's property. I would have never known about it if it weren't for them!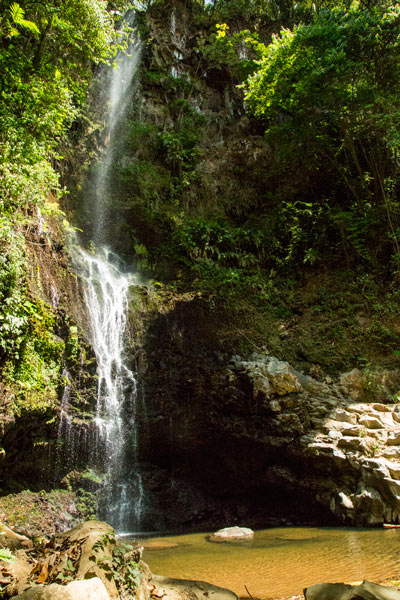 You can also visit the well known waterfalls like Los Chorros in Grecia. Even in high season it's not very crowded and you can enjoy the waterfalls all to yourself.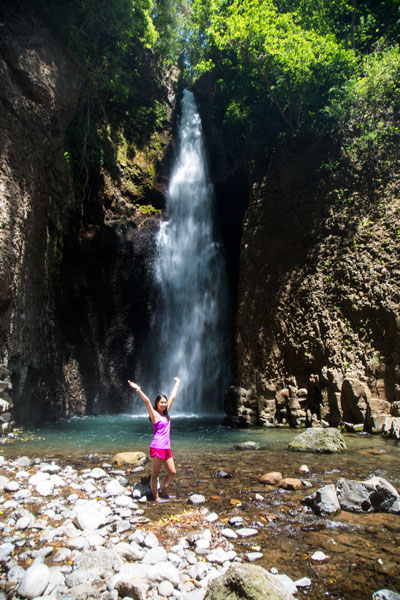 As we were driving from Sarchi to Catarata del Toro, we saw 3 different waterfalls deep in the valley. I have no idea if they are accessible, but I'm sure there are tons of secluded waterfalls that are if you know where to look.
Colorful birds in higher elevation
Many colorful birds are more commonly found in the Central Valley because they like higher elevations. We have friends who have seen Resplendant Quetzals in their backyard in San Ramon, Keel-billed toucans from their bedroom window in Grecia and Emerald Toucanets flying around their front door outside Cartago.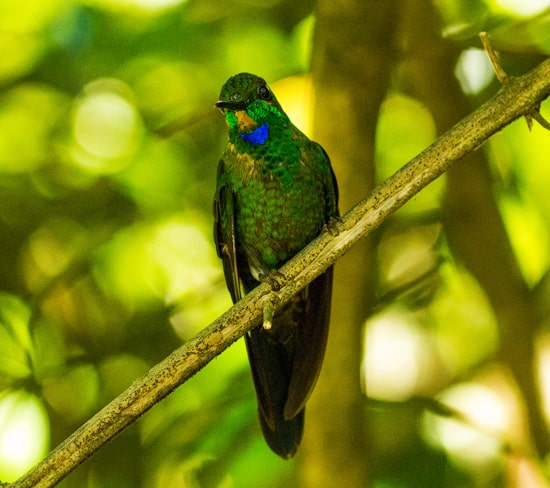 The national parks are actually one of the best places to go bird watching since it is all undisturbed habitat and high in elevation. There are many bird watching tours that will take you to Poas Volcano and other places to see some unique feathered friends.
Observe the Tico city life
Over 1 million Ticos live and work in San Jose, Heredia, Alajuela and Cartago so what better place is there to observe and learn about local life than the Valle Central? None. Yes, the cities are hectic with tons of traffic and the buildings aren't that pretty, but you can learn so much simply from walking down Central Avenue in downtown San Jose.
Walk the streets of San Jose in this video!
And due to the fact that this is where majority of Ticos have lived since Costa Rica gained independence, you can visit some of the oldest places in the country like the old markets,
mercados viejos.
The one in Heredia is over 100 years old and to this day, this is where
Heredianos
go to eat lunch, buy their groceries, pick out their spices and meet for an afternoon
cafe.
What better place to observe the Costa Rican culture?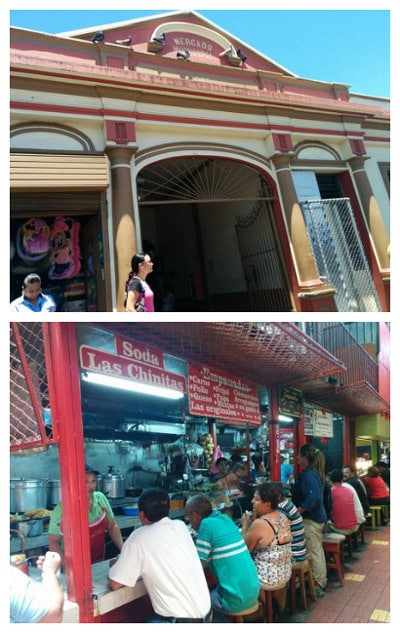 Yeison is from Heredia and he's taken me around the city on multiple occasions to show me the various cultural and historical places, which brings me to another reason why travelers should visit the Central Valley.
Visit the cultural and historical attractions and museums in San Jose

If you like history and culture, the Central Valley cities are the best (and really only) place to go in Costa Rica for that. There are several museums such as the Gold Museum in San Jose along with the National Theater that all have an important historical significance.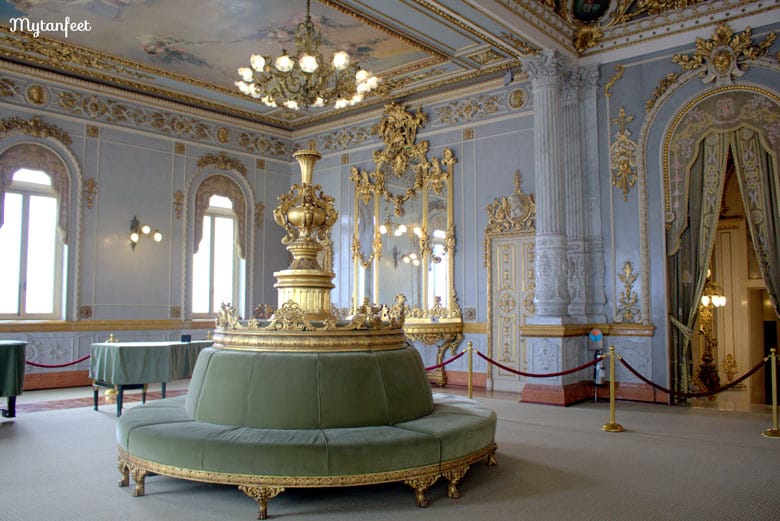 There are also a few historical structures such as the 1876 El Fortin tower in Heredia. This fortress, constructed to protect soldiers during the Costa Rican civil war is a national historical monument. However, the windows were built backwards meaning it turned out to be a huge architectural failure and it cost a lot of lives in the war. It sits in the central plaza, a great reminder of a time when Costa Rica was not so peaceful and had an army.
To learn more about the Tico culture, take a cultural tour.
Gorgeous valley views
When you're driving 1000-2000 meters above sea level, you're bound to get some spectacular views. Yeison and I used to live in the hills of Heredia just 20 minutes from the city and the view was breathtaking.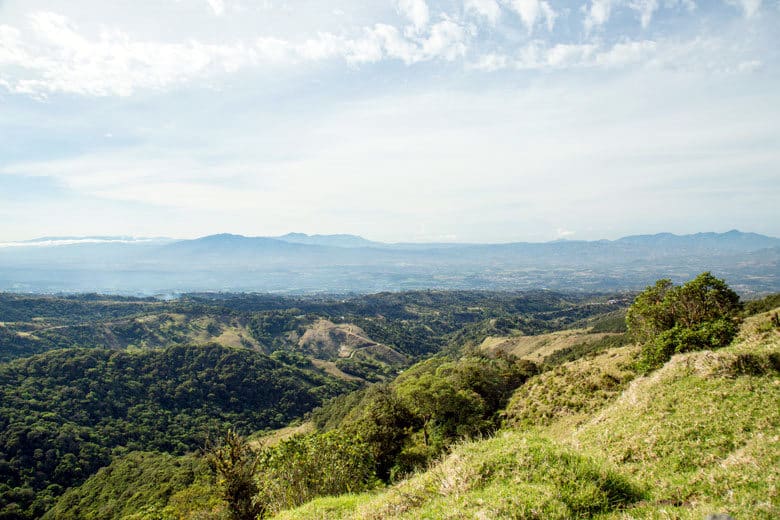 Drive through the valley for Costa Rica's signature rolling mountain views and the view never gets old. It's especially pretty in rainy season when all the hills are a deep green instead of a desiccant yellow.
Fresh weather
Central Valley is known for having the best weather in Costa Rica. Mid 80's during the day, cooling off into the 60's at night during dry season. Lower temperatures in rainy season meaning you can perfectly wear a sweater and use blankets at night. It's like natural air conditioning! If you love spring like weather where it's sunny with a breeze, then this weather is perfect for you.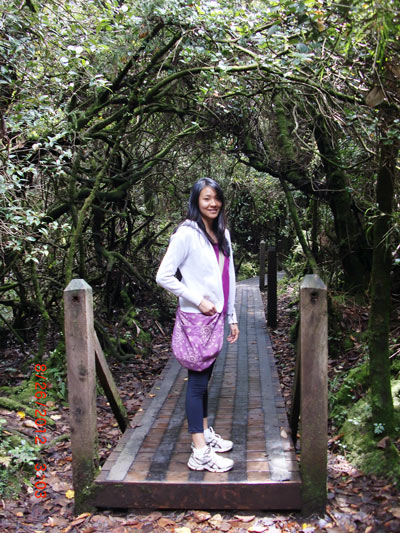 Whenever we visit Heredia, we let out a huge sigh of relief. We're used to the mid to high 90's and incredibly hot weather of Guanacaste so going to the Central Valley feels oh so good. The sun isn't bearing down on you as you walk around, you can wear a sweater at night, you're not sweaty all the time and you don't need AC at all!
Unique attractions like Finca Sanatorio Duran
Due to all of the history in the Central Valley, there are some other attractions besides historical and cultural that can't be found in other parts of the country. One such place is Finca Sanatorio Duran, considered the most haunted building in Costa Rica.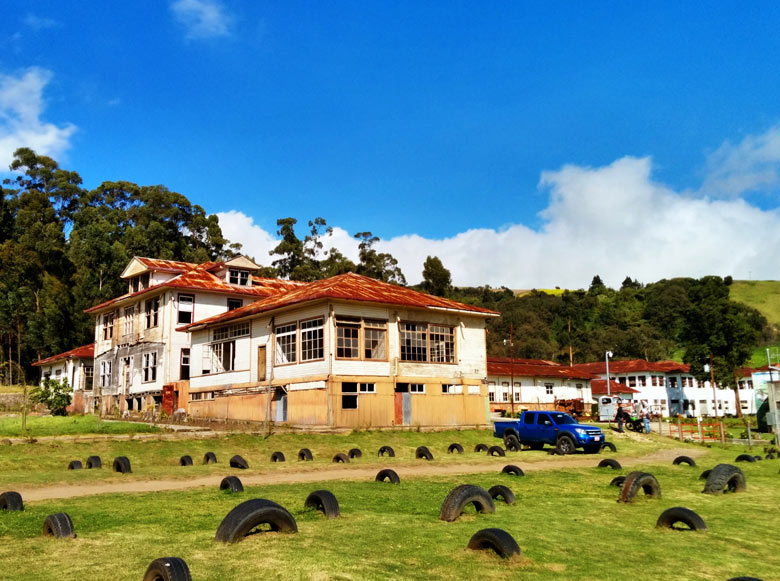 It used to be a hospital for tuberculosis patients back in the early 1900's and now visitors can walk through the halls, peer into the surgery rooms and explore where many patients lived and died a hundred years ago.
This is an excellent stop on your way back down from Irazu Volcano National Park since it's on the way and has beautiful valley views.
Another unique attraction is the Basílica de Nuestra Señora de los Ángeles, a Roman Catholic church in Cartago built in 1639. Majority of Costa Rica is Catholic and in August, nearly half the country makes the 22 kilometer pilgrimage to this church to pray and ask La Negrita, the statue of the Lady of Los Angeles for help (usually concerning health).
You can also visit the largest ox cart in the world in Sarchi. They made this ox cart in 2006 specifically to get into the Guinness World Records and were very successful.
If you love dogs, you must visit Territorio de Zaguates, the largest no kill dog shelter in the world. They are located up in the hills of Heredia and have 600-700 dogs that are all strays and looking for homes.
Less tourists
And last but not least, there are much less tourists making it an excellent reason to visit the Central Valley in Costa Rica. Though some of the national parks are popular like Poas and Irazu, it doesn't get quite as crowded as the touristic beaches in Guanacaste or the Arenal area. Not many travelers stay in the city for more than a day, we barely saw foreigners at the Gold Museum and none others in the National Theater when we went.
If you like this article, follow us on Facebook for more Costa Rica/travel tips and inspiration!
There are many awesome day trips from San Jose in the Central Valley to experience different landscapes and scenery of the country.
I hope this post sheds some light on just how fun and memorable a trip to the Central Valley in Costa Rica can be. Don't underestimate the cities and the local towns as they're filled with culture and local life. It gives travelers excellent insight into the Costa Rican lifestyle and people along with a good dose of nature and wildlife.
If you have a short amount of time, here is a sample San Jose itinerary.
Read more about popular tourist destinations in Costa Rica here!