If you are looking for a romantic restaurant in San Jose, make reservations at the Ram Luna Restaurant. Ram Luna is a Costa Rican restaurant up in the mountains outside San Jose that offers everything Costa Rican from food, music, decorations and service.
They used to run a dinner show called Tierra Tica but unfortunately they no longer run this now (last checked October 2022). They only offer a Tica dinner show night for groups larger than 25 and it must be reserved well in advance directly with the restaurant.
How to Get To the Ram Luna Restaurant
Ram Luna Restaurant is in San Jose, 30 kilometers (19 miles) and a 50 minute drive from San Jose International Airport.
Driving: From downtown San Jose, it is about a 30 minute drive to Ram Luna but in rush hour, it can take up to an hour or more. You can find Ram Luna on both Google Maps and Waze. We highly recommend using Waze as your GPS since it will help you navigate through city traffic.
Taxi/Uber: You can use Uber in San Jose.
Ram Luna Hours
Closed on Mondays. Tuesday through Wednesday 4-10 PM. Fridays 4-10 PM. Saturday 12-10 PM and Sundays 12-9 PM.
The Restaurant and the View
The Ram Luna restaurant sits up in the mountains outside of San Jose. Make sure to bring a sweater because it can get chilly at night. As soon as you enter the restaurant, you'll see it is decorated very nicely with lots of traditional Costa Rican flair. But the thing that takes the spotlight at Ram Luna is the view of the city below which is absolutely spectacular!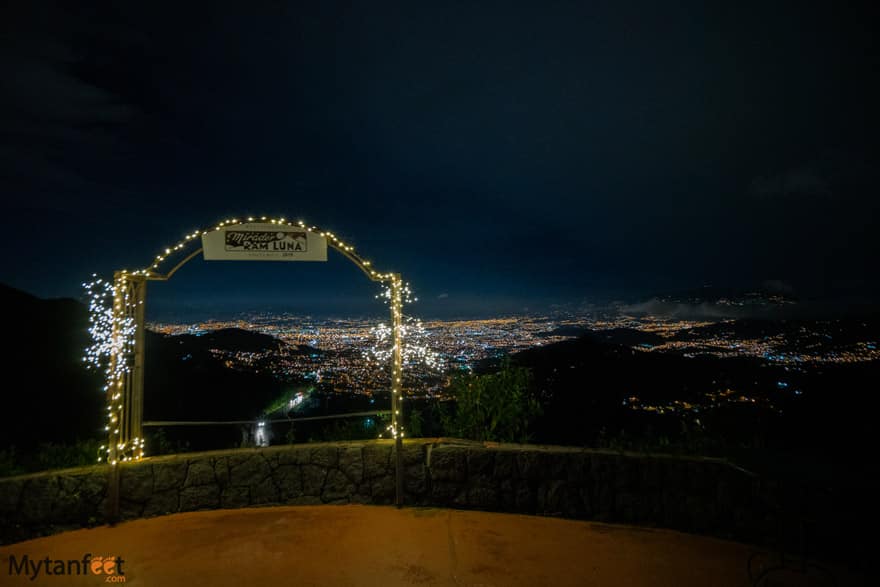 I love how they put a little altar and decorated it with nice nights. They also have a fireplace and sitting area by the viewpoint which is lovely.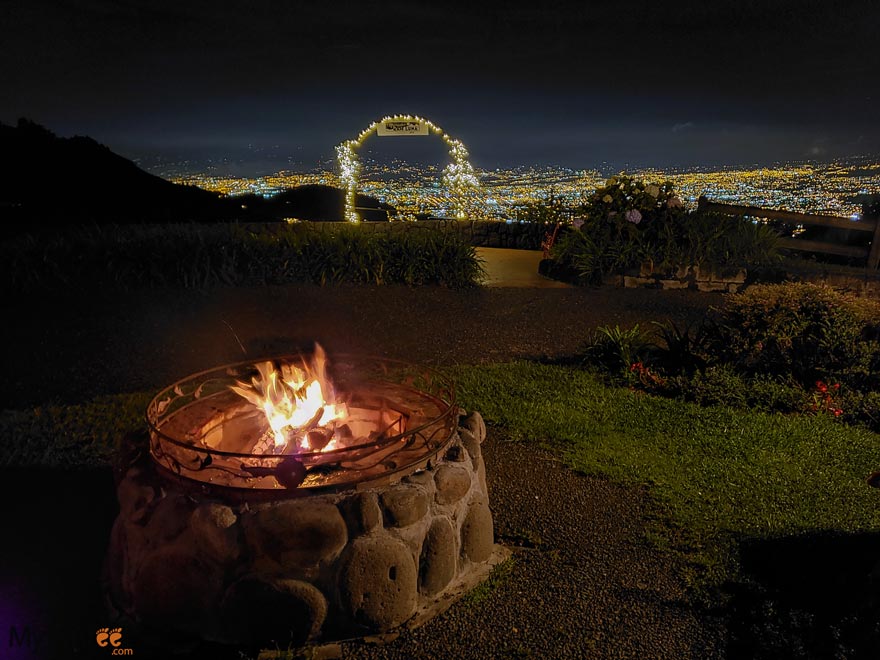 After we took some photos and checked out the view, we headed inside to eat dinner.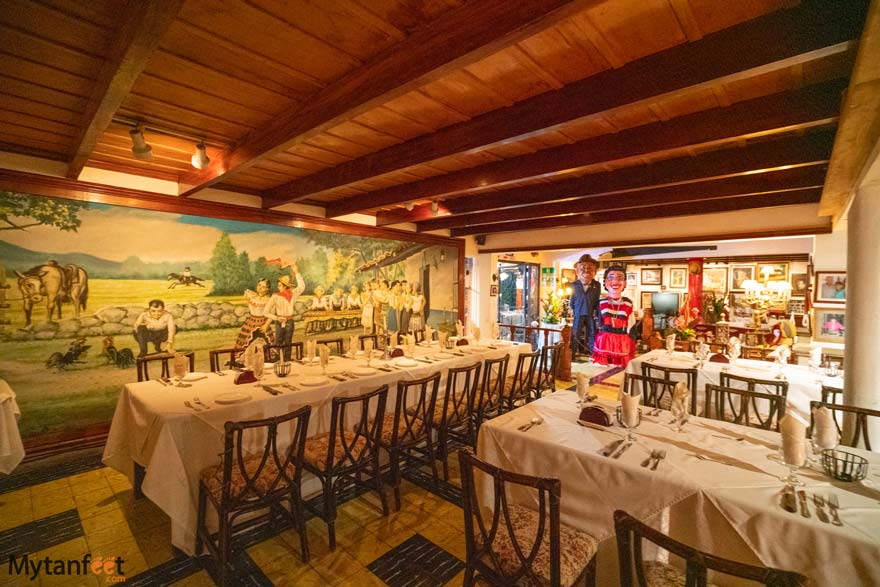 Dinner
Their food is everything traditional Costa Rican so you can choose from your classic rice with chicken, soups, pico de gallo, mashed beans, chicharrones, Caribbean chicken, plantains and much more!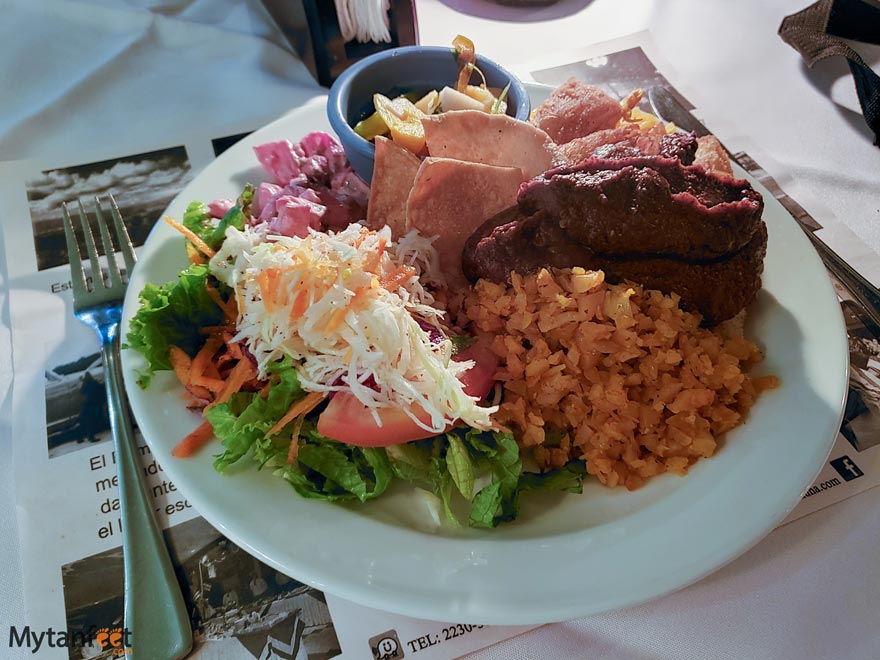 The restaurant has a gorgeous view of the city so if you can, grab a table by the windows to dine in style.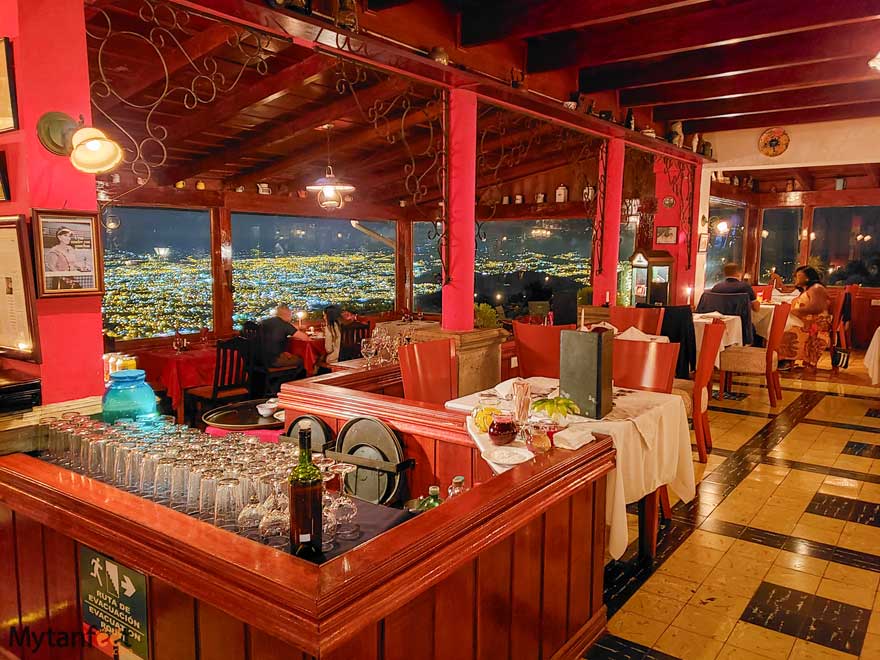 The view, atmosphere and excellent service makes this restaurant a favorite for city Costa Ricans to propose, celebrate anniversaries, have birthday parties and get married. That view is just stunning at night!
Overall Thoughts
We really enjoyed Ram Luna. The food was hearty and very good and the view was incredible. It's definitely a place I would love to take my parents and friends to experience a night of Costa Rican food and culture.
We highly recommend visiting Ram Luna for a fun night of Costa Rica fun whether it's a romantic date or a night out with friends and family.
If you want a full day of Costa Rican culture, we highly recommend to do the San Jose city tour in the afternoon and then Ram Luna at night.