If you're staying in the Flamingo area and have a day to explore, hop in your 4×4 and check out Playa Punta de Pelencho. It's a local beach in between Flamingo and Brasilito and a great place to get away from tourist crowds.
In this post, we'll help you plan your visit.
Location
Playa Punta de Pelencho map
Playa Punta de Pelencho is in the Guanacaste province.
How to Get to Playa Punta de Pelencho
You can use Google Maps or Waze to get to Playa Punta de Pelencho.
The only way to get to Playa Punta de Pelencho is by car. There aren't any buses or public transportation to this beach. You could also walk there if you're staying in Flamingo or Brasilito, it'll be about 45 minutes-1 hour. Bring LOTS of water, it is hot! If you're staying at Flamingo Towers, it's about a 20 minute walk down the hill to this beach.
You can park your car right at the beach and just make sure to roll up windows and lock your doors. There's no security or anything around so just be a bit more vigilant.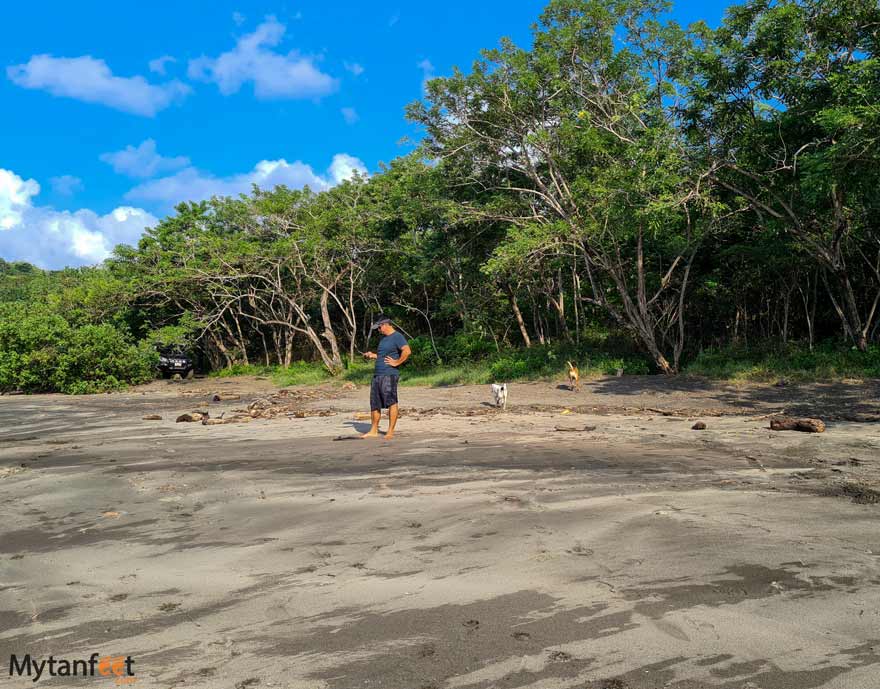 4×4 Required?
It is highly recommended to have a high car because the road once you turn off of Route 180 is not paved and there are some big holes. In Costa Rica's dry months like February, March and April, a sedan going slowly and carefully could make it. Be careful with the pot holes! In rainy season, a high car is definitely recommended as those pot holes get bigger.
When we visited in November, there were some big pot holes. Even though the unpaved section is only about half a mile (750 meters), it can get a bit rough shape during the rainy season.
Services?
None. No bathrooms, changing rooms, food, nothing around. If you plan to stay, make sure to bring plenty of food, drinks and water.
Playa Punta de Pelencho
Playa Punta de Pelencho is a nice little local spot near Brasilito and Flamingo. It doesn't have white sand like Conchal or Flamingo beach but it's really chill and feels very natural since there's nothing on this beach.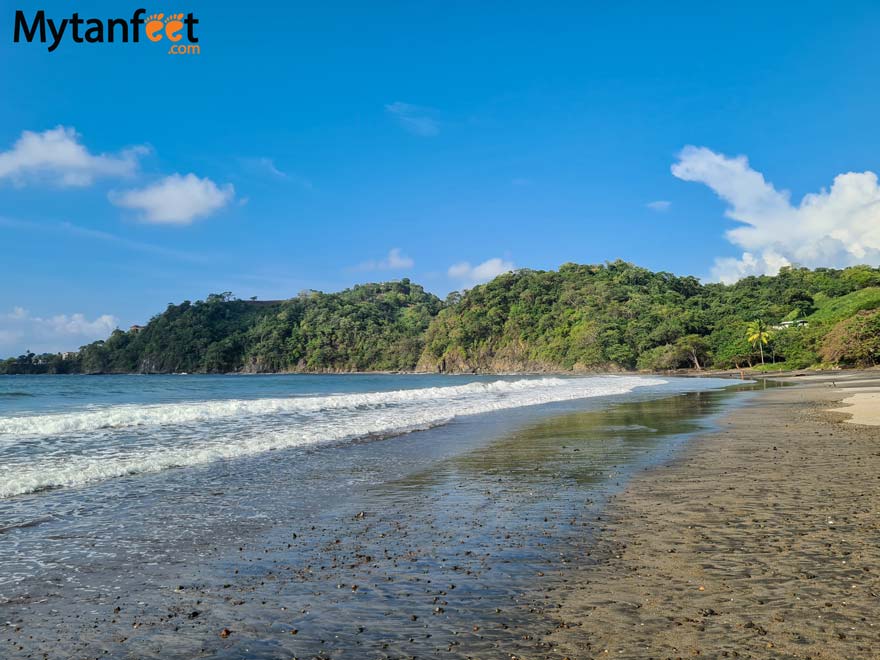 We found Playa Punta de Pelencho when we were just driving around the area and decided to turn down this small, unpaved road on the way to Flamingo Towers. We visited in November during the rainy season so it was much more picturesque with the green mountains around.
It's definitely a nice spot for a quiet beach day away from tourist crowds. There was nobody else there both times we visited which was really nice since Conchal, Flamingo and Tamarindo can get very busy. We visited on a weekday morning so it was empty.
We took our dogs here and there were only two other people all the way at the other end of the beach. The waves are not huge so you can swim, the shore is a bit rocky with some driftwood.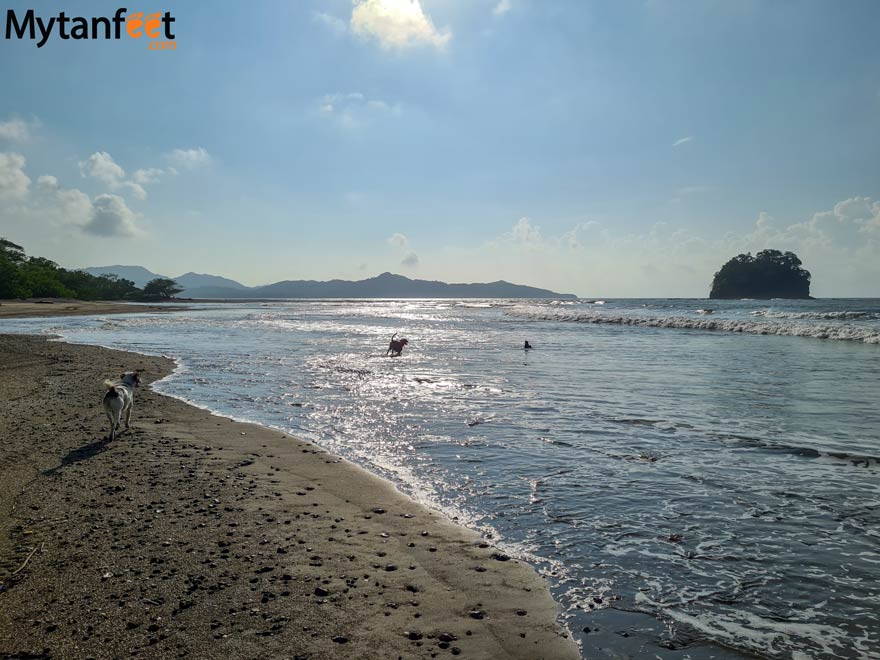 You can see Isla Loros or Loros Island off in the distance. We didn't stay but this would be a nice spot to see the sunset.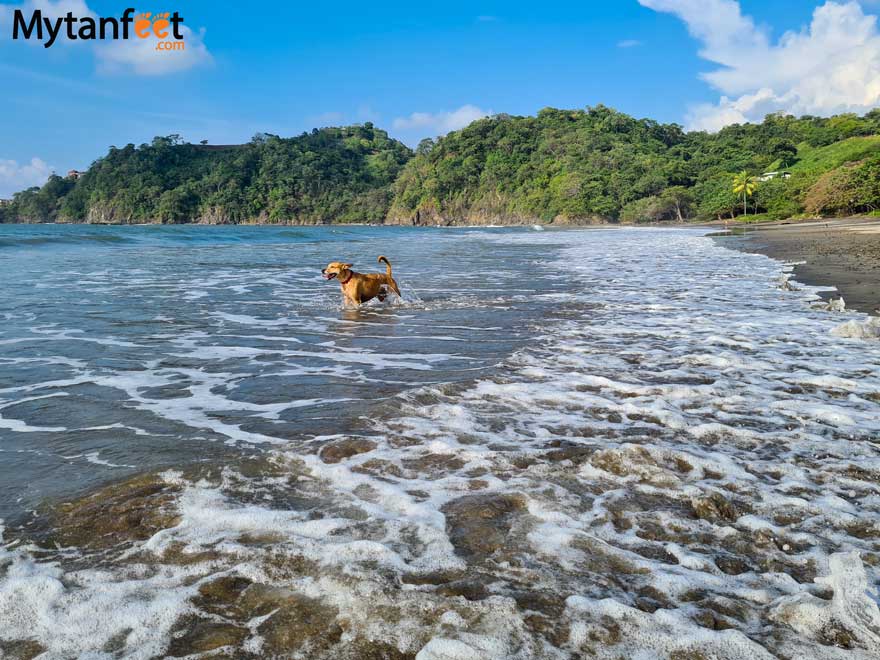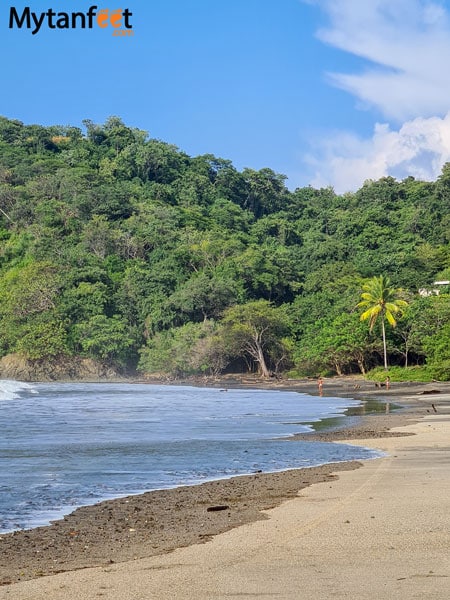 We did see some ATV tracks on the beach so probably ATV tours stop by here. I would imagine that it gets a bit busier on the weekends.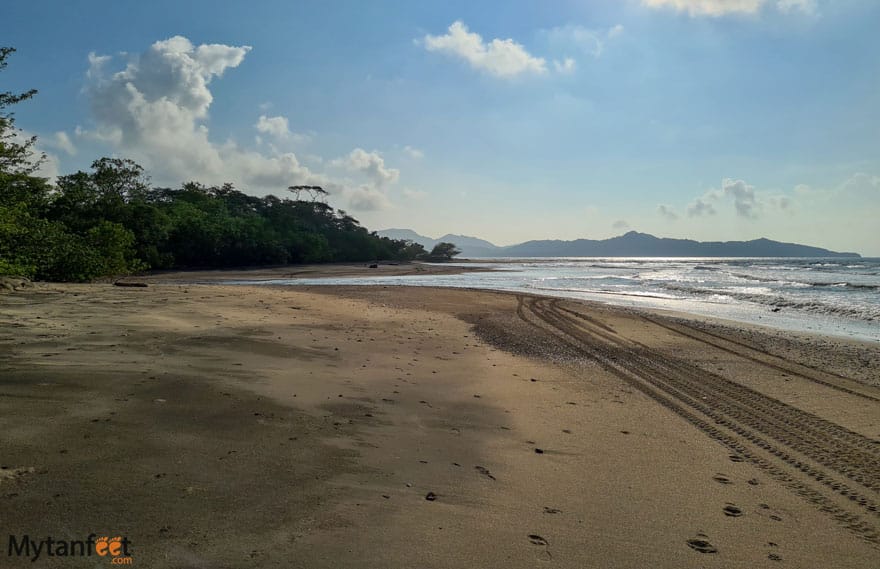 But we had a good time with our dogs and they loved being able to run around and swim without anyone around!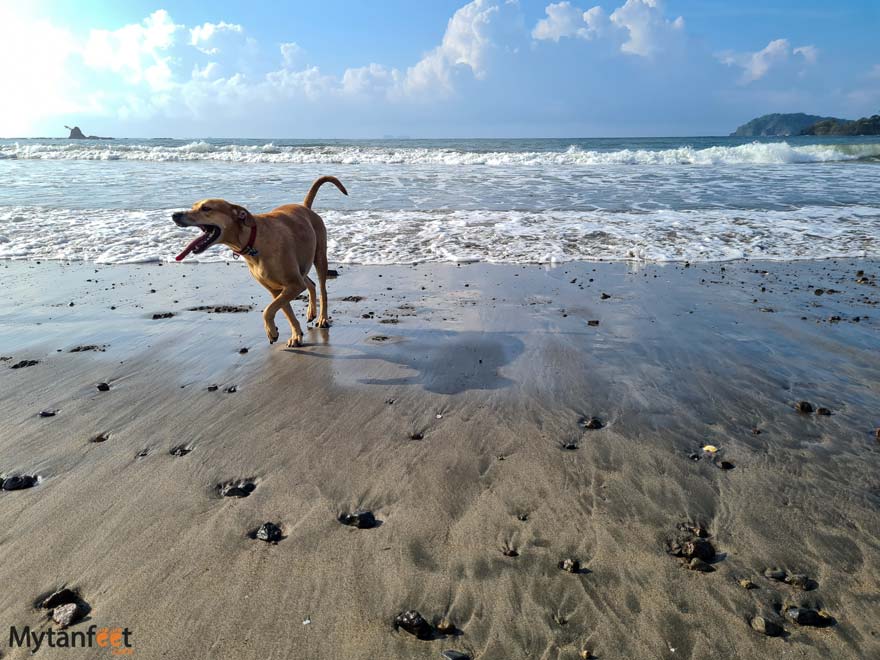 If you keep walking on the beach to the south around the bend, you'll reach Brasilito beach.
Read About Other Beaches Like This One!
Playa Cabuyal (in the Gulf of Papagayo in Guanacaste)
Playa Coyote (south Guanacaste/north Puntarenas in the Nicoya Peninsula)
Playa Prieta (very close to this beach near Potrero in Guanacaste)
Playa Ventanas (part of Marino Las Baulas National Park adjacent to Playa Grande in Guanacaste )
Sugar Beach (Secluded beach by Las Catalinas)