Costa Rica has 160 amphibian species and 220 reptilian species, with such a great amount that biologists from all over the world come to study them. Many of them are ancient creatures, such as the crocodiles and turtles that have survived for hundreds of years. Although a lot of visitors are scared of the snakes and frogs, they are actually some of the most fascinating creatures with diverse characteristics.
Here are some of the most common amphibians and reptiles in Costa Rica you may see. Don't be scared when you see them, instead feel incredibly lucky you get to see more of Costa Rica's amazing wildlife!
Amphibians and Reptiles in Costa Rica
Frogs & Toads
In some parts of the country like Guanacaste, you will see huge toads at night. They like to sit in the middle of the street when it's dark and sometimes you'll see a smushed one as they got ran over by a car.
One particular toad of great interest is the Golden Toad. This toad was found in the Monteverde Cloud Forest and nowhere else in the world but sadly, this toad went extinct in 1989.
Then there are the little colorful frogs that are toxic such as the blue jean frog and green and black poison dart frog. Most of them like the moist and wet lowlands such as Arenal and Central/South Pacific such as Jaco, Manuel Antonio National Park and Osa Peninsula.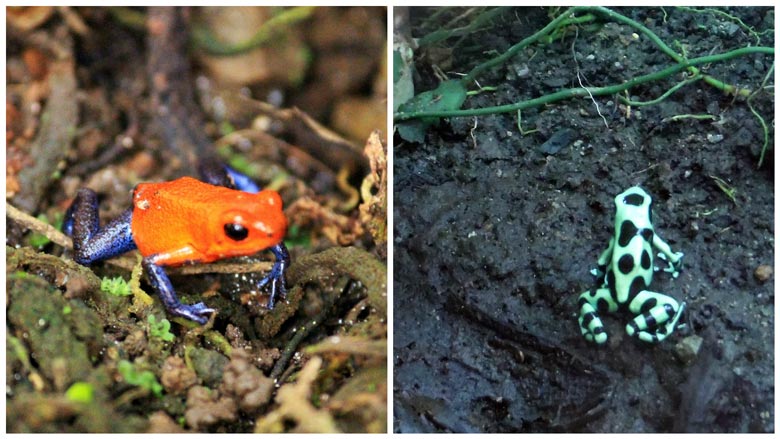 The frog that most people associate with Costa Rica is the Red-eyed Tree Frog. Other common frogs to see are Glass frogs, Hourglass tree frog and Lemur Leaf Frog. Check out our friend James's blog post on frog photography in Costa Rica – he spent days photographing frogs and these pictures will show you how beautiful these creatures are!
Snakes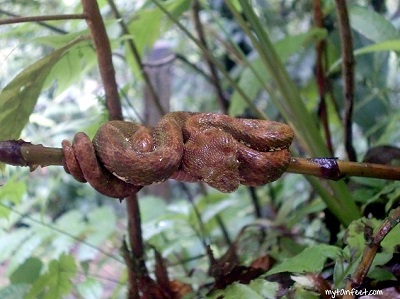 You can find 140 species of snakes in Costa Rica and a few of them are highly poisonous and are very dangerous to humans.
Most of them live in the jungle and it's unlikely you'll step on one on a hiking trail unless you are out in the thick jungle, hacking your way through with a machete.
If so, then your chances of encountering one increases greatly. Bushmaster, vipers, coral snakes and fer-de-lance are some of the most dangerous.
Another deadly snake is the sea snake, one who lives in the ocean. Although you can die for a sea snake bite, they usually have a mild temperament. This snake has adapted fully to an aquatic marine lifestyle and don't do well on land.
Boa constrictors are also found in Costa Rica. They are not venomous but has the capacity to squeeze the living daylights out of you.
If you really want to see snakes, you can take a guided tour (night time is the best) or go to a herpetarium. There is an excellent one at Selvatura Park in Monteverde.
Geckos
You will hear these guys during the day and at night. They kind of make this "cheep cheep cheep" noise for announcing their territory to other geckos so don't be shocked when you hear it! They're actually really great because they eat bugs.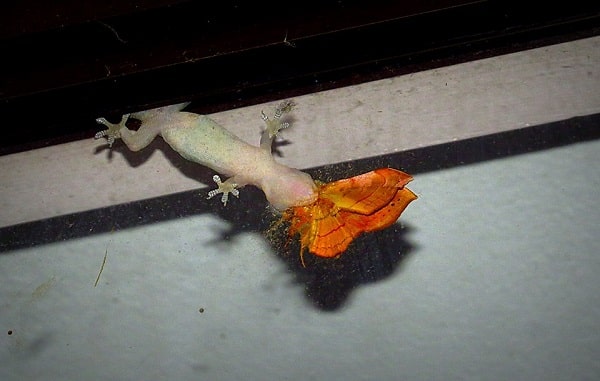 It's really cool to watch them as they're scuttling around on the windows and walls chasing bugs to eat or fighting each other!
Common Baskilisk or Jesus Christ Lizard
This lizard is one of the most fascinating animals in Costa Rica. You can find them along rivers and if you're walking past one and hear something splash into the water and scuttle off, it's probably a Jesus Christ Lizard.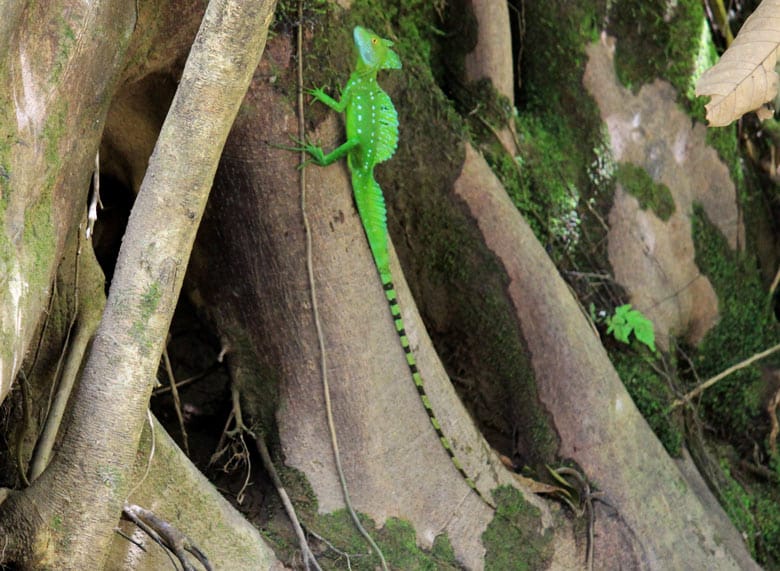 The reason why they're so cool is that they can run on the water. They open the fringes on their hind feet which gives them more surface area, allowing them to run on top of the water for a short distance.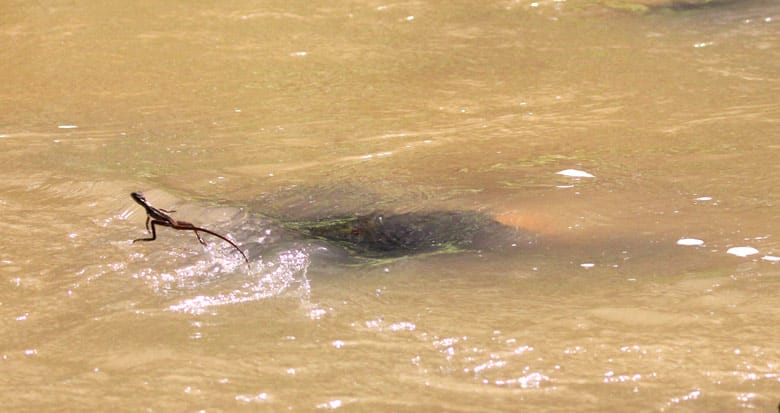 They're commonly seen in the Osa Peninsula and Central Pacific. I love seeing them because they remind me of little dinosaurs with the spikes down their head and back!
Black Spiny-tailed Iguana
The fastest running species of lizard is commonly found in Costa Rica, mostly in Guanacaste and Puntarenas. You can see them hanging out in the middle of the road (sometimes they don't get out of the way fast enough and get run over), up in the trees and in fields.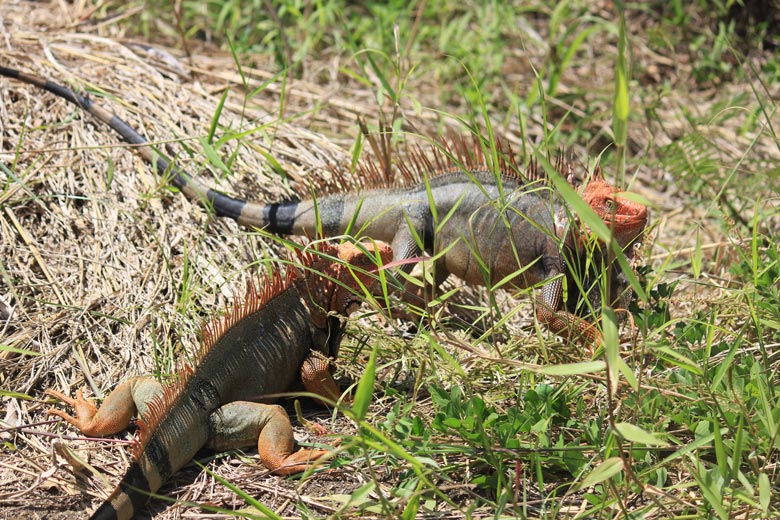 They get really big and males are able to grow over 1 meter (3 feet) long! They run up to 21.7 mph and are in the Guinness Book of World Records for how fast they run.
Turtles
There are six species of marine and river turtles in Costa Rica. They are a popular animal to see as Costa Rica is one of the most important breeding grounds for several marine turtles in the world. One of these places is Ostional Wildlife Refuge, where arribadas occur (mass breedings) for Olive Ridley sea turtles.
It's possible to snorkel with sea turtles or run into them while boating.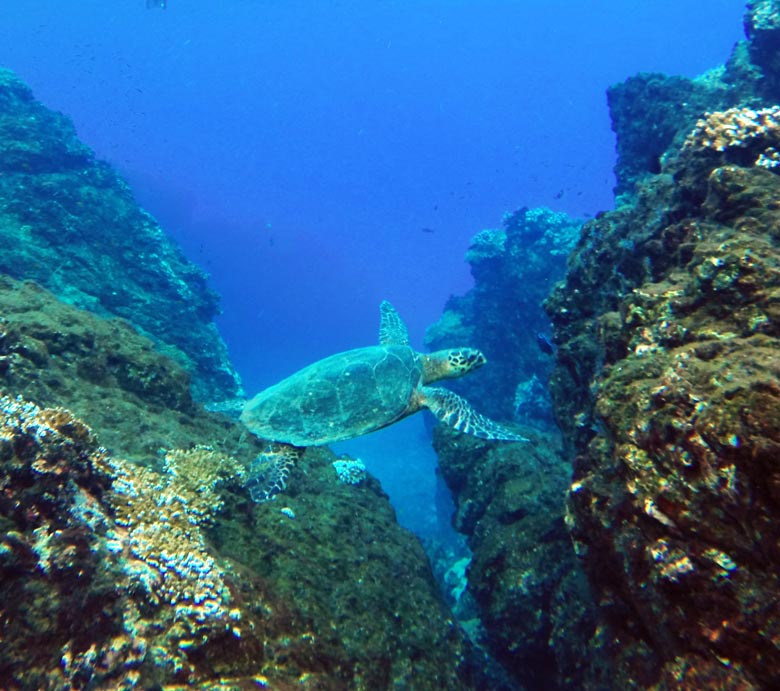 The best places to see them are Tortuguero National Park, Cano Island Biological Reserve, Ostional, Marino Las Baulas National Park and Santa Rosa National Park. You can read more about turtles in Costa Rica here.
Crocodiles and Caimans
Many visitors hope to get a glimpse of these ancient creatures and they can certainly get a good look in the rivers of Palo Verde National Park, Cano Negro Wildlife Refuge, Corcovado National Park and Tortuguero National Park. Caimans which are smaller relatives of American crocodiles also live in these rivers.
An immense amount of crocodiles call Rio Tarcoles home and some of them grow up to 16 feet long!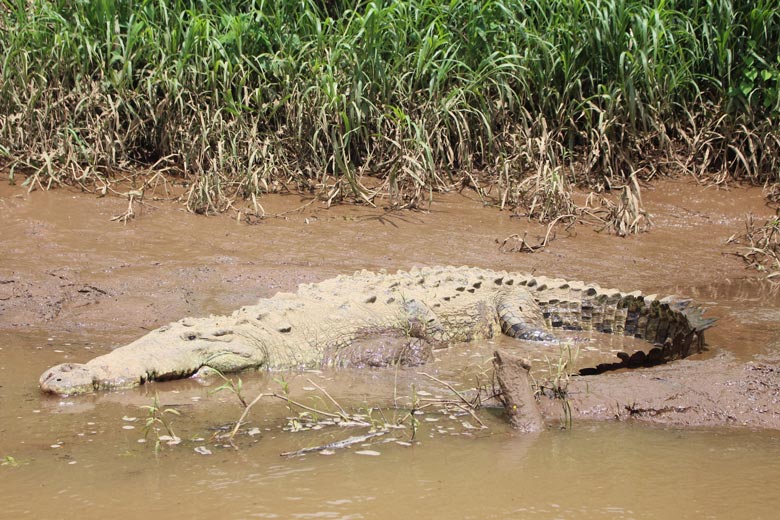 The most amount of crocodiles in Costa Rica are at Rio Tarcoles by Jaco. You can walk onto the bridge and see them below.
To get the most out of seeing amphibians and reptiles in Costa Rica, it is best to go with a guide. There are many night tours where you can see frogs and snakes that you can't see in the day and the guide can provide lots of information about them. Night tours are the best way to see frogs and snakes and the best ones are in La Fortuna, Bijagua, Drake Bay and Manuel Antonio for frogs.
Learn about other wildlife here!