One of the best things about Costa Rica is that it doesn't take long to see vastly different landscapes and places since it's a small country. You can be at the beach one morning and then up in the cloud forest in the afternoon. Or hiking a volcano crater in the AM and watching a futbol game at La Sabana in the PM.
A prime example of this is San Jose. As the capital city of Costa Rica, one would imagine that there isn't much to do around San Jose when it comes to nature and adventure but it's actually the complete opposite.
You can go ziplining, hiking in the jungle and come face to face with a tapir thanks to the incredibly large and bio-diverse Braulio Carillo National Park nearby. Though there are several hiking trails in the park, if you are short on time and want to combine as many activities as you can, there's one adventure park that has it all: Rainforest Adventures Costa Rica Atlantic.
Rainforest Adventures Costa Rica Atlantic
Rainforest Adventures Costa Rica Atlantic sits right on the border of the national park and is only a 45 minute drive from the city, making it one of the best day trips from San Jose. It's astonishing how close and yet how far it is because as soon as you enter the adventure park, it's like going to a different planet. Actually from the moment you leave San Jose towards the Caribbean, it's like a whole new world!
Rainforest Adventures has a sweet mix of adventure and nature activities, perfect for those who want to experience the diverse nature of the national park. More than 90% of Braulio Carillo is covered in primary rain forest and ranges from high elevation cloud forests to low land rain forests making this area one of the richest places in Costa Rica.
Location
The park is an excellent stop on the way to Limon or as a day trip from San Jose. Either way, this is one of the best places to explore the extreme range of flora and fauna found in this part of Costa Rica.
Activities
The park has several activities dedicated to bringing the best of the area to visitors. Zipline through and over the lush jungle, observe spectacular hummingbirds, ride the tram for amazing views or walk the well paved trails to spot wildlife. Pick and choose as many activities as you want to do or experience it all by staying at their lodges.
Ziplining
Their canopy tour consists of 10 cables and 14 platforms with a variation of short and long cables. They built one section over a river, a couple cables over the jungle and the rest through the forest making it extremely exciting and safe.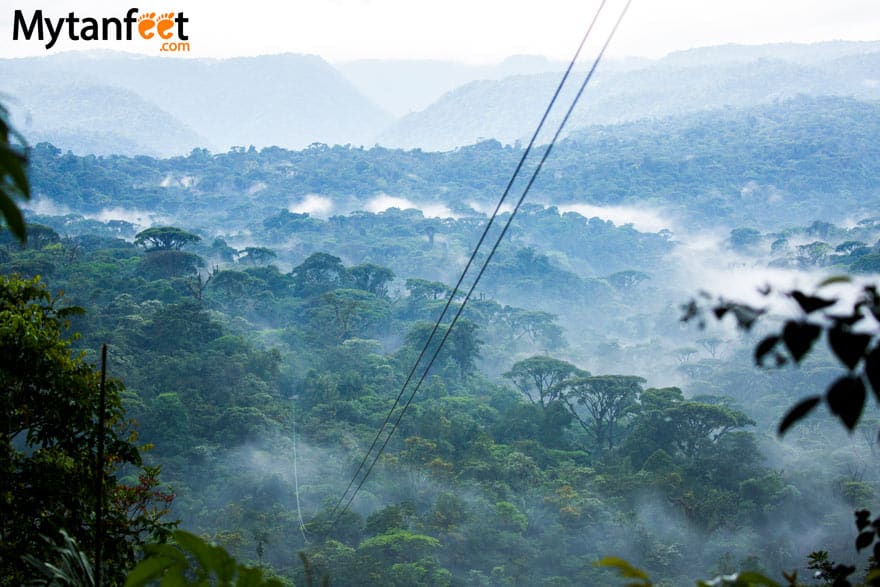 This cable is the best with views of the jungle, a volcano ahead and even a waterfall! It's about 700 meters which gives you ample time to soak in the views while flying over the trees.
Nature Trails
There are several very nicely paved trails great for short strolls through the jungle and wildlife watching. Walk with a naturalist guide who will point out various flora and fauna and if you get a chance, we highly recommend going on a night trek. The jungle comes alive at night and creatures you don't see during the day appear when the sun goes down.
We walked one of the trails, the Boracaraca Trail at night and it was astonishing how many animals we saw. We saw more frogs and insects than we have ever seen before in one night!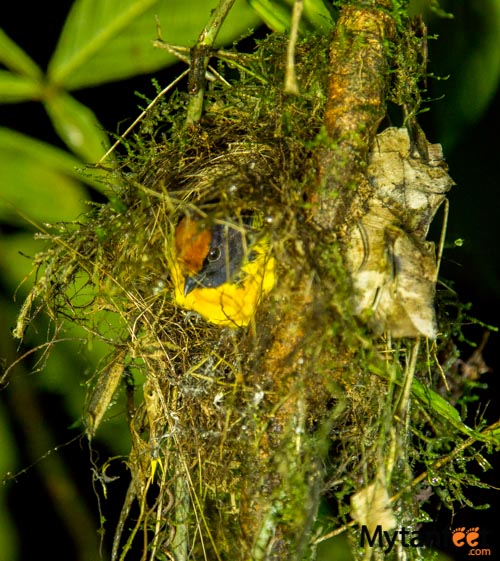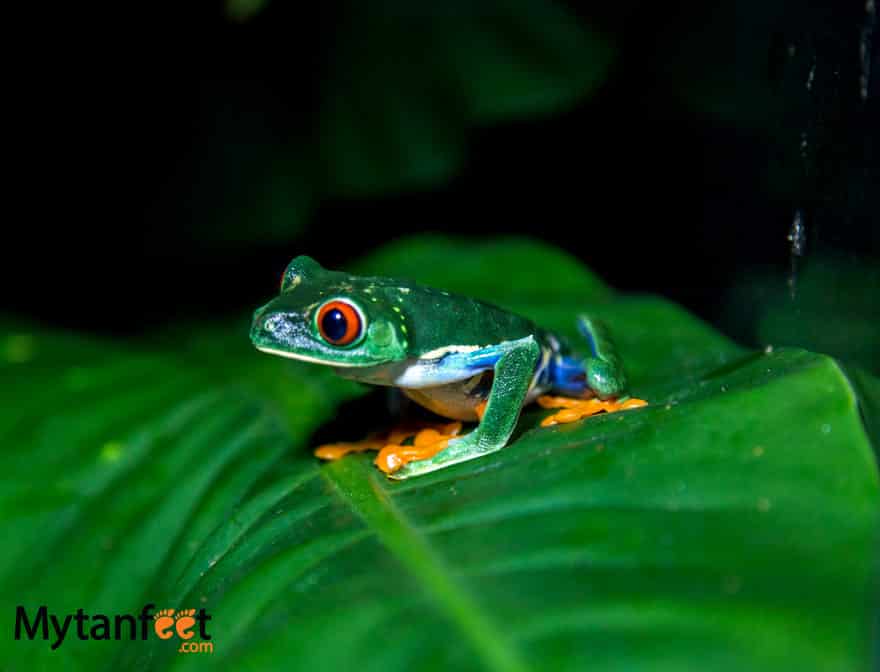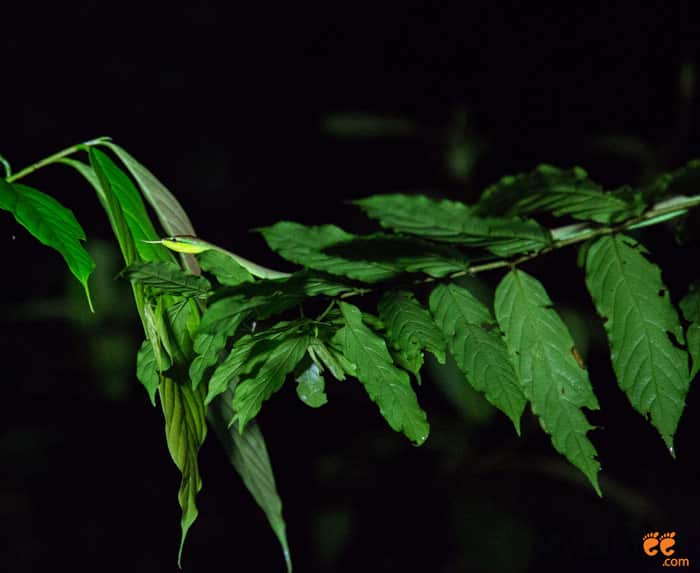 This is the nicest trail we've ever been on for night walks and it's great for all ages. Even if you're a bit squirmy around 6 or 8 legged creatures, it's incredibly interesting to see all the types of insects and arachnids and learn about them.
Butterfly/Hummingbird Garden and Reptile Terrarium
They have a small garden frequently visited by hummingbirds and butterflies. Some of the hummingbirds you can see are the Green Hermit, Magnificent Hummingbird and Stripe-Throated Hermit. It's a treat to see their sparkling colors zip around!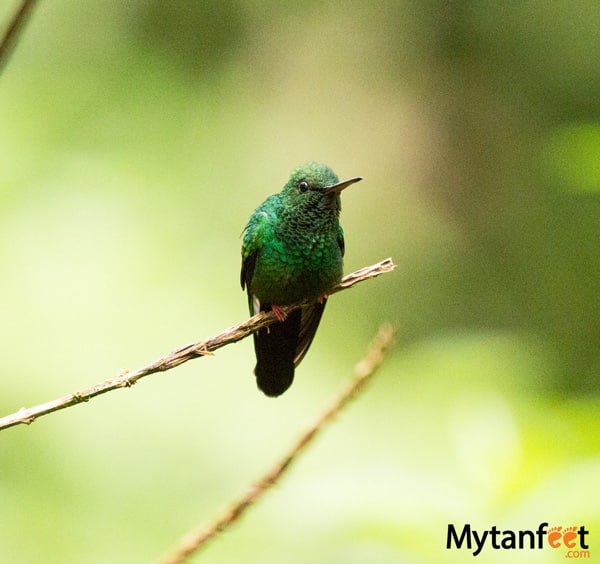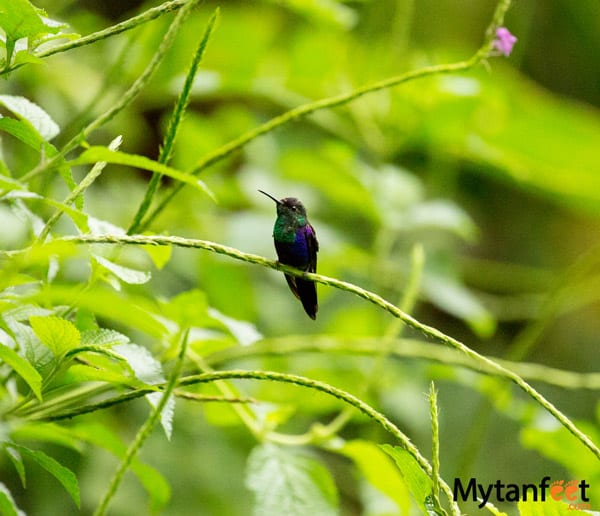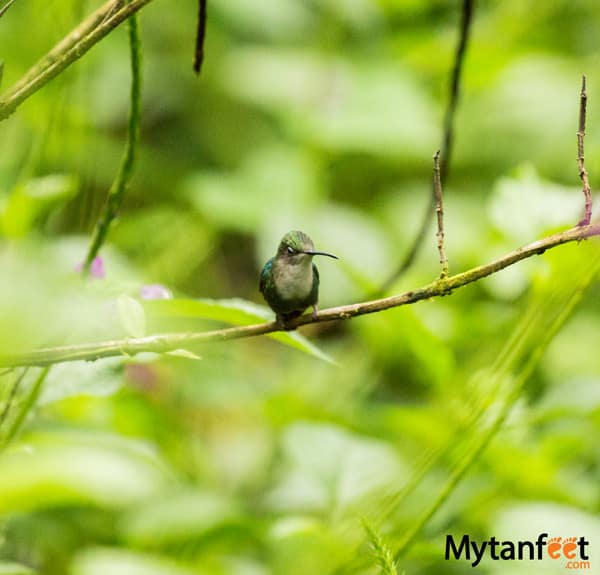 Interested in snakes? They have a reptile terrarium with a few different snakes and frogs to look at such as fer-de-lance, bushmaster and red eyed tree frogs.
Aerial Tram
The shining attraction at Rainforest Adventures Costa Rica Atlantic is their aerial tram. It's the first one ever built within a private reserve in a rain forest and the longest in Costa Rica, taking you up to the treetops for breathtaking views.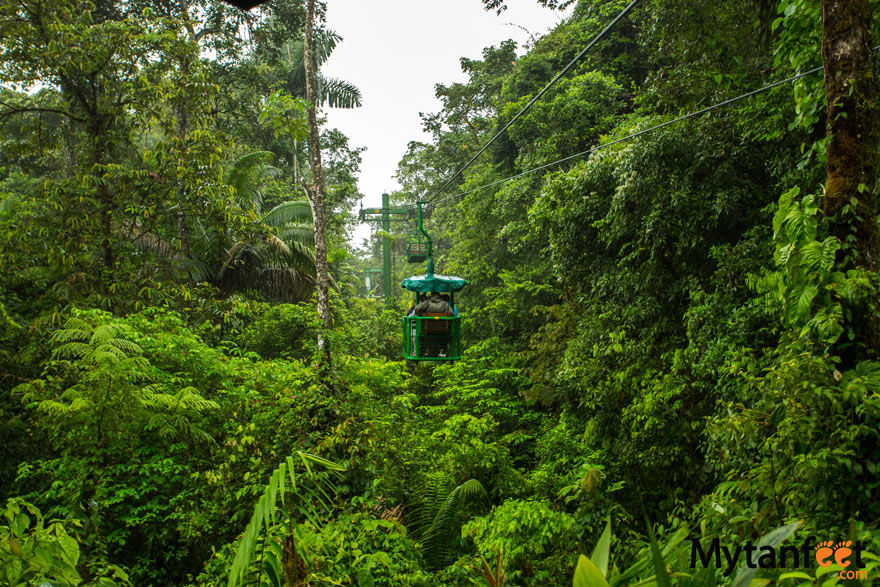 At the top, there is a short trail that leads to an awesome view that stretches all the way to Puerto Viejo.
Other Activities
They also offer bird watching tours and a hike through the national park, all great activities for day trips. However, we highly recommend staying a night or two at the lodge. Lots of wildlife are active mostly at night/early morning so you have a much better chance of seeing animals like tapirs, snakes, toucans and more.
During our first night at the park, one of the guides comes running to our lodge eagerly beckoning us to follow him. We ran after him and I'm sure glad we did because we were greeted by a very funky animal hanging out near reception!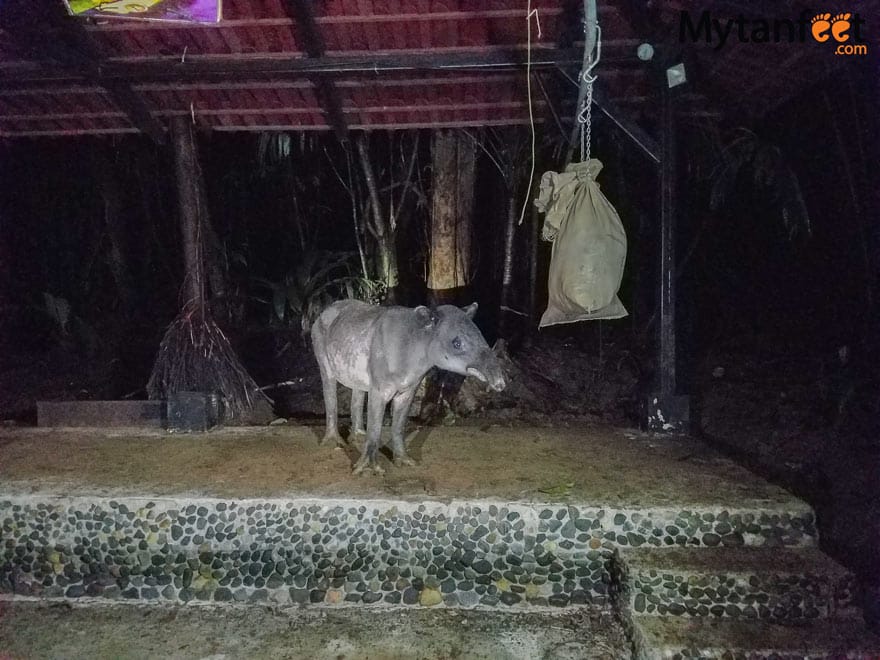 Read about other activities to do near San Jose!
White water rafting Rio Pacuare
Huge thanks to Rainforest Adventures for hosting us.