One of the best things about Costa Rica is that from wherever you are, you can see several different places in just one day since it's a small country. This is especially true of San Jose, the capital city as it is located right in the heart of the country.
So if you're using San Jose as a home base or are driving from San Jose to Puerto Viejo or Tortuguero on the Caribbean coast, there is one adventure park just 45 minutes outside the city that offers a wonderful experience in the rainforest: Rainforest Adventures Atlantic (Braulio Carrillo).
Interested in booking any of these activities at Rainforest Adventures Braulio Carrillo? We offer a 10% discount off for adults! Click here to go to the Rainforest Adventures booking post and get our discount!
Rainforest Adventures Costa Rica Braulio Carrillo
Rainforest Adventures Costa Rica Braulio Carrillo sits right on the border of the Braulio Carrillo National Park, making it one of the best day trips from San Jose. The park has a nice variety of activities, perfect for those who want to experience the diverse nature of the surrounding primary and secondary rainforest and lush mountains.
You can watch our video of our visit to the park or read on for more details and photos.
Rainforest Adventures Costa Rica Braulio Carillo Activities
The park offers the following activities.
Ziplining
Aerial tram
Nature Trails
Butterfly Garden
Reptile Exhibit
Orchid Garden
Visitors can pick and choose which activities they want to do. They can also opt for the 6 in 1 which includes all activities above. We visited their park in July 2022 to do their 6 in 1 which you can read more about below and watch our video!
Ziplining
Their canopy tour consists of 10 cables and 14 platforms with a variation of short and long cables. They built one section over a river, a couple cables over the jungle and the rest through the forest making it extremely exciting and safe.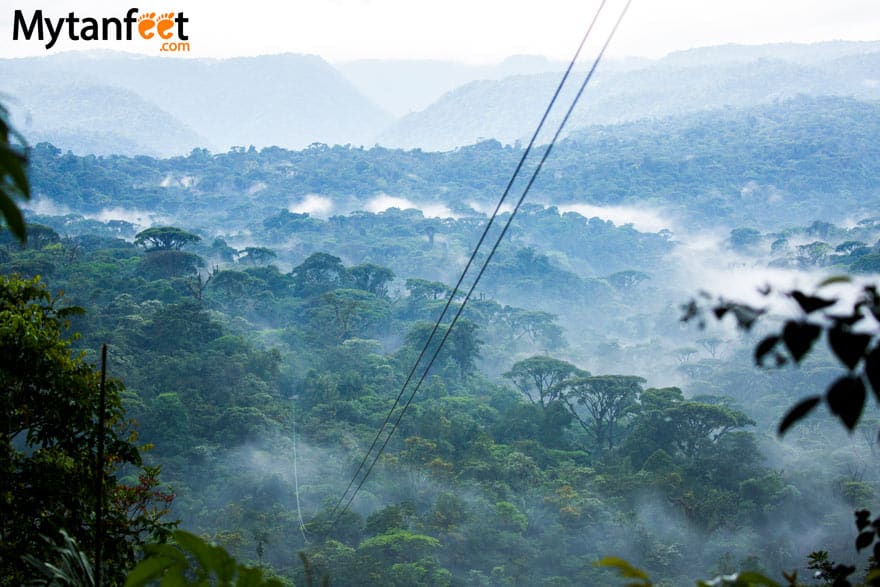 This cable is the best with views of the jungle, a volcano and rivers! The longest cable is 700 meters, giving you ample time to soak in the views while flying over the trees.
Ziplining is one of the MUST DO things in Costa Rica and their canopy tour is fantastic!
Aerial Tram
The shining attraction at Rainforest Adventures Costa Rica Atlantic is their aerial tram. It's the first one ever built within a private reserve in a rain forest! Furthermore, it is the longest tram in Costa Rica, taking you up to the treetops for breathtaking views.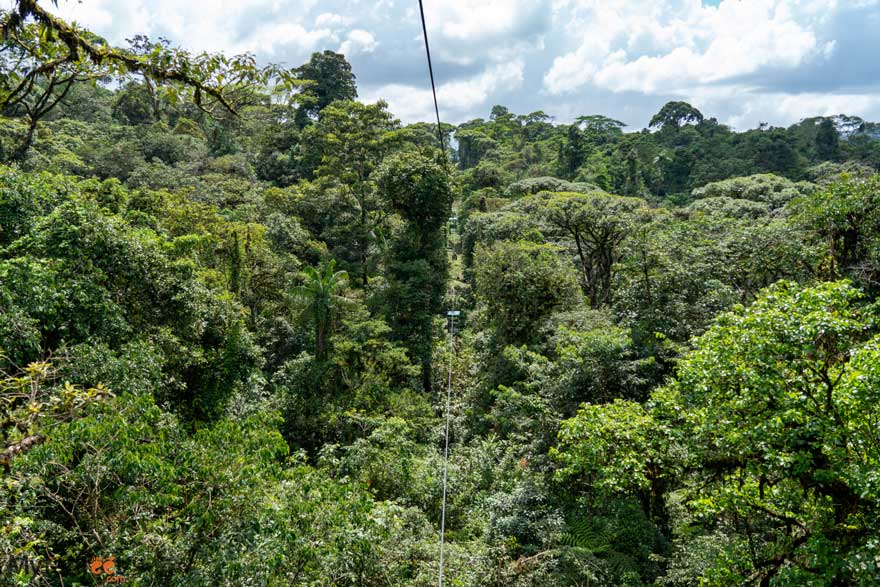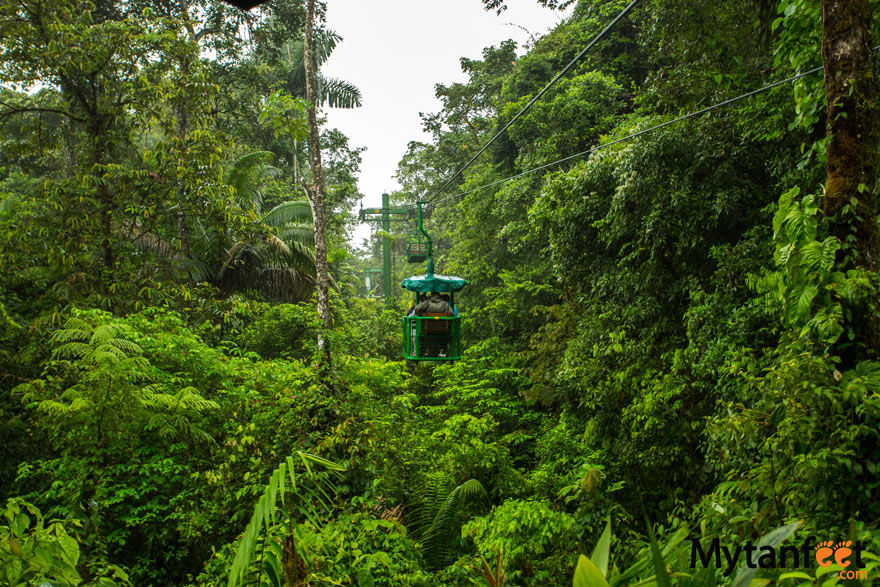 The aerial tram is a wonderful way for people who cannot walk a lot to see and experience the rainforest up close and personal. Your guide will share interesting information about the rainforest and surrounding flora and fauna. As one of the richest and most biodiverse places in Costa Rica, there is a lot to see in the park.
Nature Trails
There are several very nicely paved trails great for short strolls through the rainforest.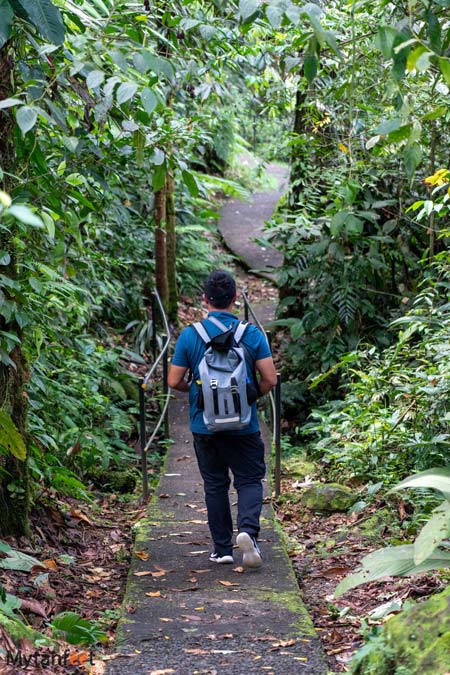 This is the nicest trail we've ever been on and it's great for all ages, also wheelchair friendly.
On the trail, we also saw a sloth, monkeys , toucans and 2 anteaters, right in the treetops. We also have heard that tapirs stroll through the property too!
Butterfly Garden and Reptile Terrarium
They have a small garden butterfly conservatory where visitors can see butterflies in different stages of life.
Interested in snakes or amphibians? They have a reptile terrarium with animals like fer-de-lance, bushmaster and red eyed tree frogs.
Orchid Garden
They have a small orchid garden where they have a variety of different species of orchids. Perfect for those who love flowers or orchids.
Plan Your Visit to Rainforest Adventures Braulio Carrillo Park
4×4 or 4wd is not required. Their parking lot is at the entrance right off the highway, then you'll take their shuttle down to the operation center.
Food is not included in any passes. You may purchase food/drink at their restaurant.
Closed toed shoes are mandatory, no exceptions.
As the location is on the Caribbean side, this area does tend to rain more being proper rainforest. Make sure you bring your waterproof rain jacket and appropriate gear.
Lockers available for rent for $3 USD.
They also have cabinas to stay the night to experience more of the private reserve and park.
Book Your Tour!
Click here to go to our Rainforest Adventures Braulio Carrillo booking page to request your tour with our discount!