The Orosi Valley has some of the picturesque landscapes in all of Costa Rica with rolling hills, year round lush rainforest and a charming local vibe. There isn't too much in the Valley but that's part of its charm. But what the valley does have are wonderful natural hot springs and the Hacienda Orosi is the best place to partake in this relaxing activity.
Hacienda Orosi is a growing project up in the mountains with hot springs, pools and a Victorian home. They just started their resort and are expanding rapidly so that more people can experience this beautiful part of Costa Rica.
Location of Hacienda Orosi Termales
Hacienda Orosi map

The Hacienda Orosi is 45 kilometers (28 miles) southeast from San Jose in the Orosi Valley of the Cartago province. It is about a 1 hour drive.
Thermal Hot Springs
Currently, Hacienda Orosi has two large pools and are the best hot springs near Cartago, Costa Rica. The valley has crisp, fresh weather in the 70s and 80s F (24, 25 C) throughout the year and soaking in the natural thermal pools is an incredible way to spend a day in Orosi.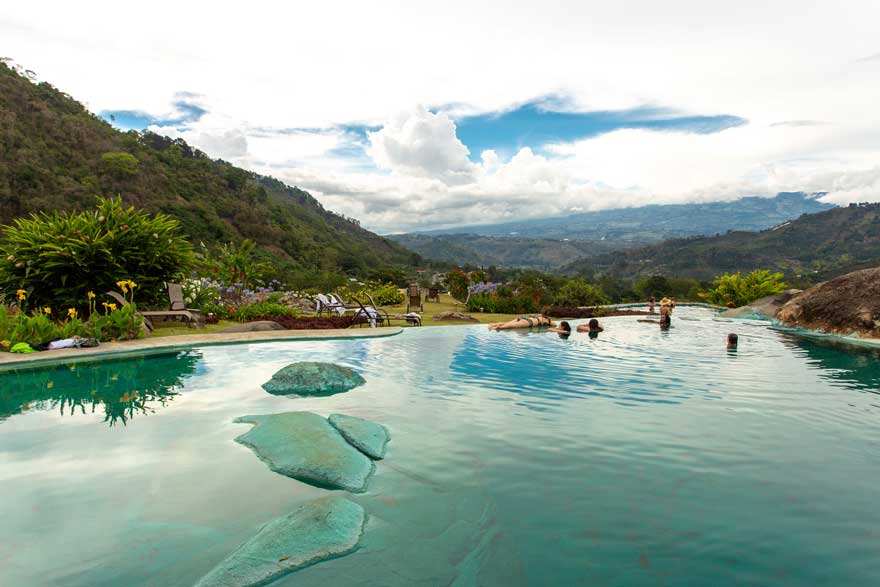 Both pools stay at a nice warm temperature of 95 – 100 Fahrenheit (35 C to 39) and have a wonderful view of the Orosi Valley below. Behind the hacienda lies Tapanti National Park, the second largest rainforest in Costa Rica. The pool face the small town so you get a stunning panoramic view of the rainforest, valley and town.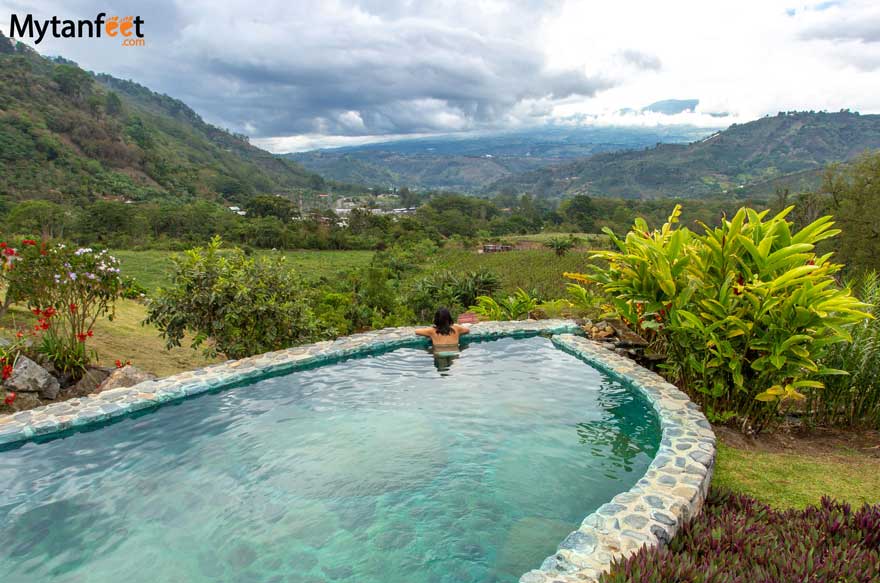 The Hacienda is in the middle of building more pools and rooms so that visitors can have the full hot spring resort experience.

Since Orosi is only about a 1 hour drive from San Jose, you can easily visit as part of a day trip to Cartago. They offer day passes and packages.
Hacienda Orosi Hot Springs Packages
Hacienda Orosi has 3 packages. One is just the hot springs with snacks which is $40. The second package includes the hot springs, snacks plus lunch or dinner which is $65. The third is breakfast, hot springs, snacks and lunch or dinner for $75.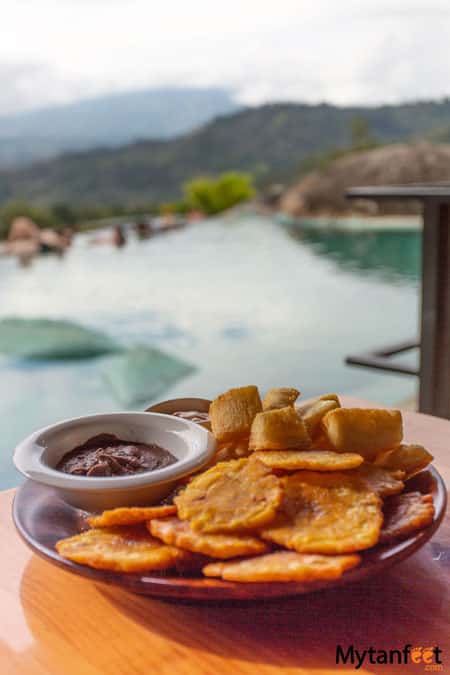 You have to make reservations and prepay which you can do on their website. This doesn't include transportation so if you don't have your own car, you can visit as part of a day tour from San Jose.
Victorian House
The Hacienda also has a gorgeous Victorian house right next to the hot springs. This house is very famous and even celebrity actors have stayed there when they were filming movies in Costa Rica!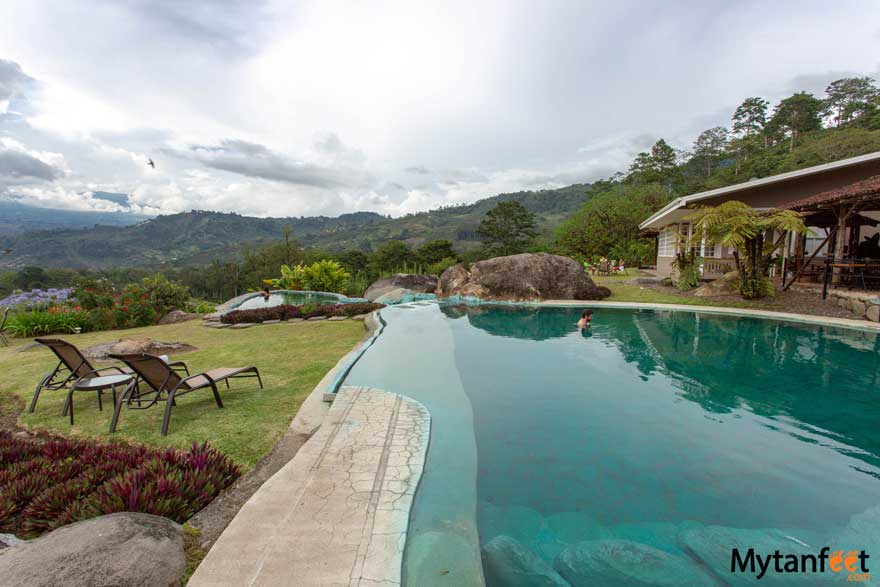 The house is still undergoing renovations but in the future, will be open for tours and hopefully overnight guests.
Day Tours
There are several San Jose day tours that go to Hacienda Orosi. We recently did one tour with Expediciones Tropicales that went to Irazu Volcano National Park and Hacienda Orosi (get our San Jose day tours discount here!) They also offer Hacienda Orosi by itself as a tour.
Here is a short video of the Irazu, Cartago and Orosi day tour from San Jose.
If You're Staying in Cartago
For those who are staying in Cartago or want to spend a few nights in the Orosi Valley, the closest hotel to Hacienda Orosi is Hotel Rio Perlas, about a 10 minute drive. Until the Hacienda finishes their own rooms, that is the best option.
Read about other things to do in Costa Rica below!
Hacienda Guachipelin adventure tour in Guanacaste: Full day tour in Rincon de la Vieja. Includes white water tubing, ziplining, horseback riding, hot springs and mud baths.
Finca Sanitorio Duran: The most haunted building in Costa Rica, used to be a sanitarium in Cartago.