Costa Rica Farmers Markets (Ferias)
On the second day I moved to Costa Rica, Yeison (my Costa Rican husband) took me to the local feria, or farmers market in the town we moved to, San Isidro de Heredia. Growing up, I absolutely loved the farmers market in my hometown so I was excited to see what Costa Rican farmers markets were like and I was not disappointed.
It was so much fun to wander around the many stalls to see all the exotic fruits and watch the locals go about their normal daily lives.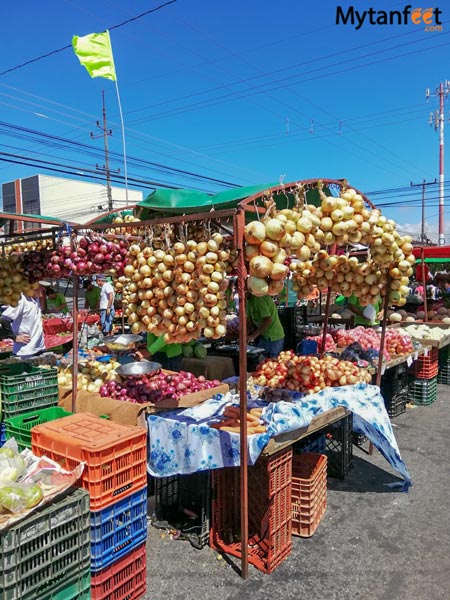 Costa Rican farmers markets are an excellent introduction into local life and culture for anyone who just moved there. As a foreigner, it's fascinating to visit and it's a great first step into acclimating to Costa Rican society. You can practice your Spanish, get to know your neighbors and try new local specialties and treats. Not only that, but you get to go home with lots of cheap and delicious fruits and veggies!
Even if you're not living in Costa Rica, visiting the farmers market is a fun experience for tourists. I highly recommend finding out if there is a local feria near where you're staying and visiting one day if you're interested in learning about Costa Rican culture and local life.
Costa Rica Farmers Market Products
Many of the farmers markets in Costa Rica are Feria del Agricultor or markets that sell mostly just produce. If you venture out to the more touristic areas, the markets have a bigger mix of locals and foreigners so they sell a variety of items like jewelry, clothing, household goods and things like that.
Costa Rica Farmers Market Prices
Wondering if the prices are cheaper at the farmers market?
Here are the prices from the Villareal in Guanacaste of some produce. I have noticed that prices in the San Jose area are a bit cheaper but you get a good estimate of how much produce costs at the Costa Rican farmer's market. (1 USD is about 608 Costa Rican colones and 1 kilogram is 2.2 pounds).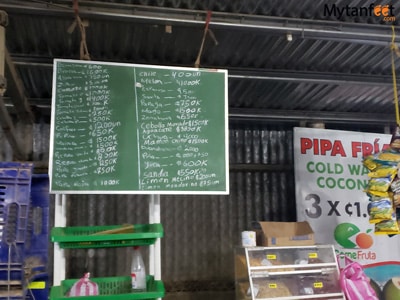 Red beefsteak tomatoes: 1 kilo x 1000 colones
Avocado (Hass): 3800 colones per kilo
Yuca: 600 colones per kilo
Watermelon: 550 colones per kilo
Papaya: 750 colones per kilo
Mango: 1500 colones per kilo
Red potato: 1000 colones per kilo
Carrots: 650 colones per kilo
3 coconuts for 1000 colones
Cucumber: 650 colones per kilo
Red onion: 1500 colones per kilo
Sweet pepper: 400 colones each one
Yellow onion (big): 750 colones per kilo
Popular Farmers Markets in Costa Rica
For the most local experience, the cities in the Central Valley like San Jose, Heredia, Turrialba, Atenas and Grecia are great options. If you go to the beach towns like Tamarindo, it is more touristy and expensive though still a fun experience.
Here is the information for some popular Costa Rica ferias around the country.
Tamarindo Farmers Market

Saturdays 7 AM to 1 PM, behind Nogui's Restaurant. Mostly expats and foreigners, nice mix of produce, trinkets, seafood, clothes.
Villarreal, the local town about a 15 minute drive outside Tamarindo has a large farmer's market everyday.
San Jose
There are several farmer's markets in San Jose. Popular ones are in Pavas, Tibas, Zapote, Santa Ana and Hatillo and Escazu.
The downtown San Jose market is on Saturdays at 7 AM, on Avenida 20, between Calle 5 and 11.
You can also go to the Central Market (Mercado Central) which is open Monday – Saturday, 630 AM – 6 PM.
San Jose Artisan Market
For jewelry and artisan products, check out the artisan market in San Jose, on calle 5, avenida 6. Open everyday from 8 AM to 8 PM. Great place for souvenirs and for supporting the local community.
Farmers Market Heredia
Only Saturdays, 5 AM – 130 PM.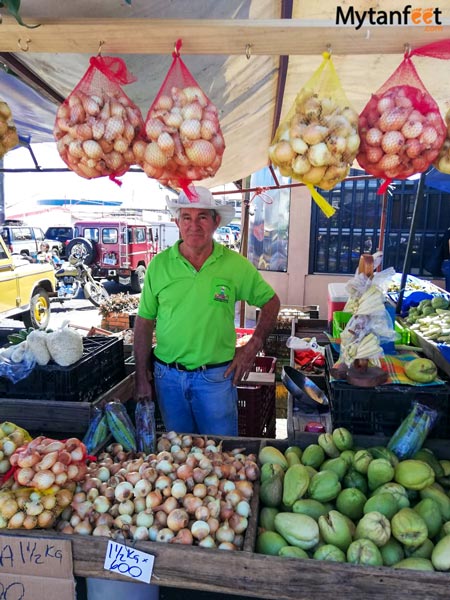 Puerto Viejo
The local farmer's market is open Saturday morning from 6 AM until about 11 AM. In downtown Puerto Viejo, next to a bright yellow house on stilts on a
side street.
La Fortuna
Mondays and Fridays. 7 AM to 5 PM in front of the bull running stadium, Las Espeulas by the local soccer field in La Fortuna town.
Monteverde
Friday afternoons at the Monteverde Centro Commerical in Santa Elena.
Bijagua
Small market on Saturdays, on the corner in Bijagua town.
Dominical
Fridays from 830 AM – 130 PM. In main street downtown, near Patrons' restaurant.
Tinamastes Farmer's Market
In between San Isidro and Dominical, open every Tuesday 8 AM to 12 PM. Second biggest farmer's market, nice mix of locals and foreigners.
San Ramon
Open Fridays 10 AM – 8 PM, Saturdays 7 AM to 12 PM near the blue church. Very nice local farmers market.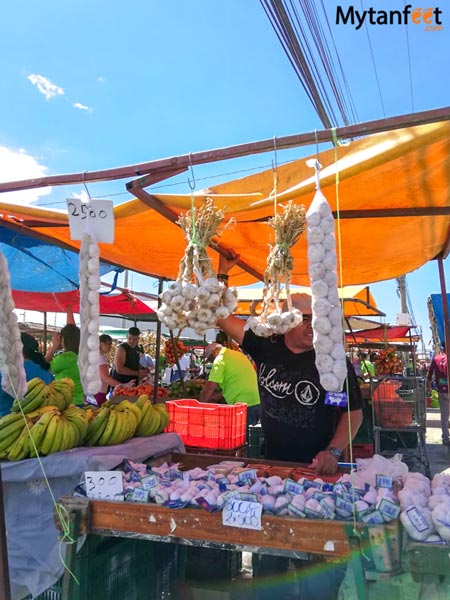 Quepos Feria
Fridays at 4 PM and Saturday mornings on the Paseo del Mar in Quepos, down the street from the Best Western.