This recipe is a simple one for an essential food in Costa Rica: beans. Beans are the staple food here in Costa Rica and the rest of Central America. They eat it in gallo pinto, rice and beans, casados, black bean soup, and so many other dishes. They're cheap, healthy and yes I know you can get sick of them fast but you can find many ways to eat them and spice it up.
Living in Costa Rica means I had to learn how to make beans since Yeison loves them. I know many people don't like them which I understand but it's one of the most important foods in Costa Rica. Since we don't have a pressure cooker to make the beans in 15 minutes, we use a slow cooker.
You can pretty much just throw in all the ingredients and let it go until the end. The beans come out nice and tender when cooked over a low and steady heat, not crunchy or too smushy.
We make beans at least once a week and always have some either in the fridge or freezer!
There are Amazon affiliate links in this post.
How to Slow Cook Black Beans
Instructions
First, I'm going to show you the way I cook my black beans that I learned in Costa Rica and combined with some other things I found. It must work because Yeison says they taste just like the beans his mom makes!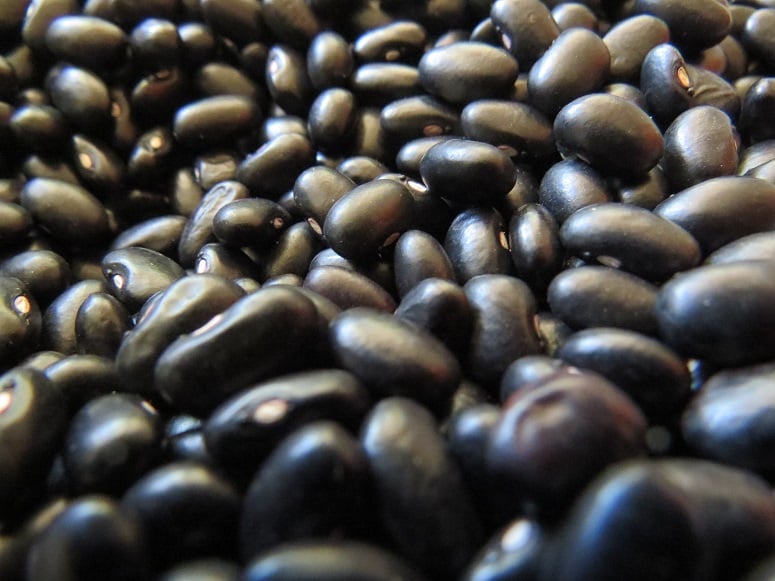 You can use red or black, I prefer black but either is OK. Normally we buy about 99% so we don't have to go through and pick out the broken and misshaped ones. If you buy a less %, you'll have to go through and sort the beans out a bit.
Remember to rinse your beans! With a slow cooker it's not absolutely necessary to pre-soak them overnight but make sure to rinse them through a colander to take out any dirt.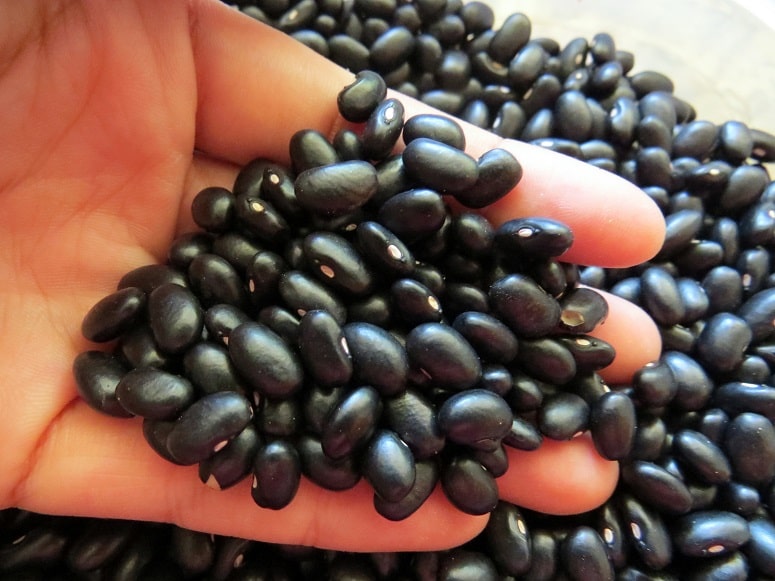 All you need is a few ingredients. Onion, garlic, salt, bay leaves, water and the beans. The aromatics are very important, that's what gives the beans that rich flavor.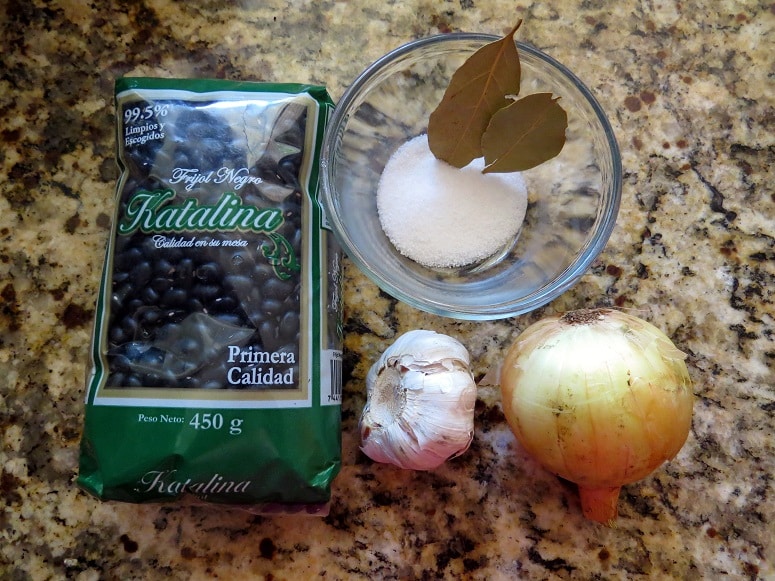 I have a smaller slow cooker (<5 quarters) so I cook my beans in small batches at a time and I'm just feeding two people. In the picture is a 450g bag of black beans (~1 lb) but I use half of that at one time.
Place your beans in the slow cooker and add in your aromatics: diced white onion, a couple whole cloves of garlic and a couple bay leaves. You can also use dried herbs for a different flavor (cilantro, basil, oregano, etc.)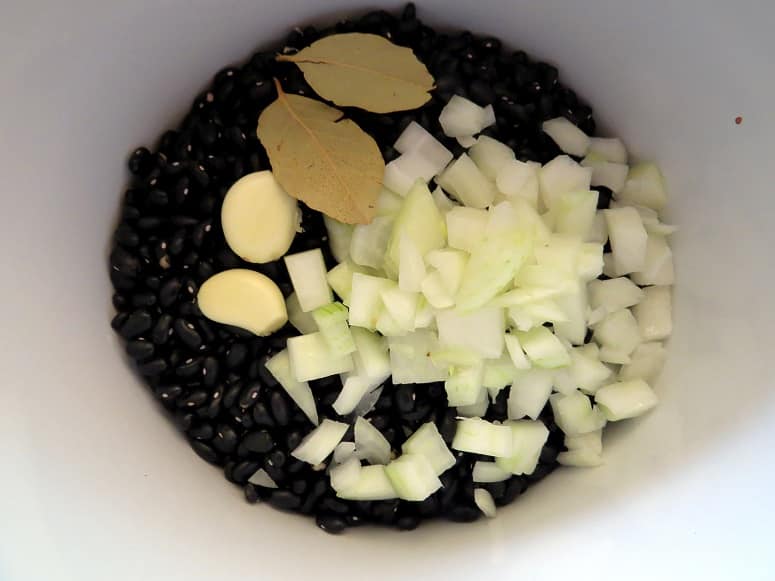 Add your water. I eyeball it until everything is covered by at least a few inches or you can add about 5 cups of water per pound. You'll have plenty of juice leftover to make black bean soup if you want!
Set your slow cooker to low and let it go for about 6 + hours. The time will depend on the type of slow cooker you have and if you're cooking a large amount, it can be anywhere from 8-10 hours.
You can also cook on high for about 3-4 hours. You want to be checking your beans occasionally to make sure there's enough water or else it'll burn on the bottom and sides. After about an hour you should have the wonderful smell of the beans wafting throughout your kitchen.
You are probably wondering when we put in the salt. 30 minutes before your beans are done is when we add the salt. Check to make sure they're done first though! Use a spoon to take a couple and check for the tenderness. They should still be a tad firm, tender and the skin should pull back easily.
If so, add about 10 grams of salt (a little over .5 tablespoon) and let it finish cooking. If the beans are a bit more than tender, turn off the heat and let the salt absorb for about 20 minutes.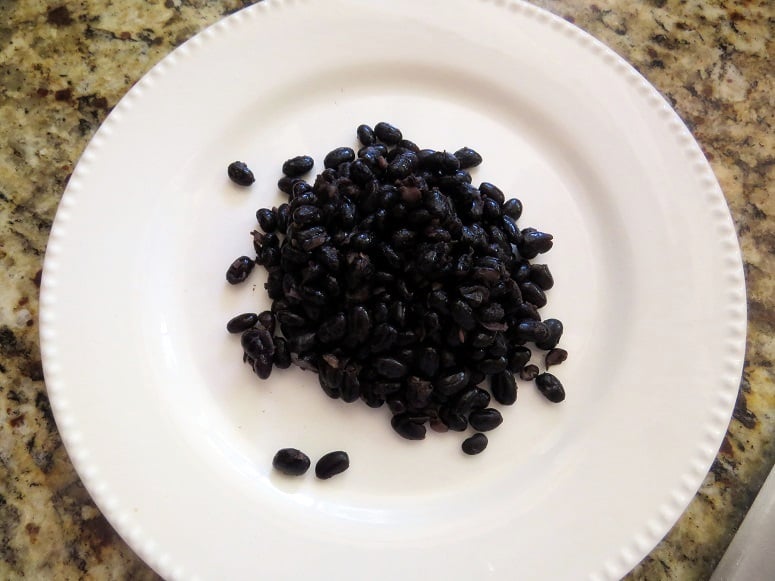 Take the garlic, leaves and onion out if you want. You can eat the beans immediately or let them cool off before packaging them for the freezer. Beans freeze great and they'll stay fresh for up to 3 months. Pack them in layers in ziplock bags or an airtight container and leave them in the fridge for up to a week.
Ingredients
1 lb of beans (red, black, your choice)
5 cups of water (add more if it gets too dry later on)

1 small white onion
2 cloves of garlic
2 bay leaves
.5 tablespoon of salt
*You can substitute the bay leaves for other dried herbs*
It is also very common to add cilantro (coriander) to the slow cook mix.
Directions
1. Rinse the beans in a colander and pick out the broken pieces. Place the beans in the slow cooker.
2. Dice the onion and peel the garlic cloves. Place that and the bay leaves in the slow cooker.
3. Add water and turn heat on low.
4. Cook on low for 6-8 hours or high for 3-5 hours. Check occasionally for water level and towards the end, for tenderness.
5. Once beans are ready, add the salt and either turn off heat and let it sit for 20 minutes or continue cooking if beans are not all the way finished.
Enjoy! You can eat them immediately or freeze/refrigerate them. Try to flatten them in ziplock bags to make it easier to defrost or use airtight containers. After that it's up to you! You can blend them, eat them whole, smash them, fry them, just so many possibilities.
There are several variations to slow cook beans depending on what flavors you like and what type of beans you're using.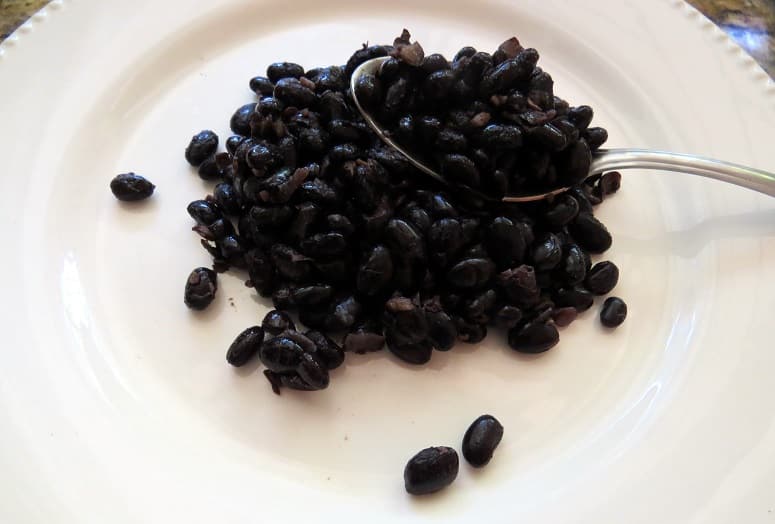 Want more Costa Rica recipes? Here you go!