The Lankester Botanical Gardens is one of the most important orchid research facilities in Latin America with nearly a thousand different types of orchids in their facilities for display and research. As the gardens are open to the public, visitors can take guided tours to see the incredible collections of orchids, trees and flowers throughout their 11 hectares (27 acre) property.
If you love flowers and orchids in particular, these gardens are a must visit. It's right outside Cartago, making it a great half day trip from San Jose or Cartago.
Map
Lankester Botanical Garden map
The Lankester Botanical Garden is in Cartago, 32 kilometers (20 miles) from San Jose.
Facts and History about the Gardens
Back in 1910, Englishman Charles Lankester moved to Costa Rica and began his collection of orchids. In 1924, he purchased a large property (formerly a coffee farm) and began planting orchids and other flowers. When he passed away, his daughter, who inherited the property, sold it to the University of Costa Rica on the condition it would stay a botanical garden. From then, the garden grew to become the important orchid research center it is today.
The Guided Tour
Taking a guided tour is the best way to get the most out of your visit to the Lankester Botanical Gardens as many of us don't have any knowledge or background of the flora. Our guide took us through the property, pointing out various trees and plants along the way. Some of the flora they have in the gardens are bamboo, cactus and tropical flowers but they have over 3000 species of plants!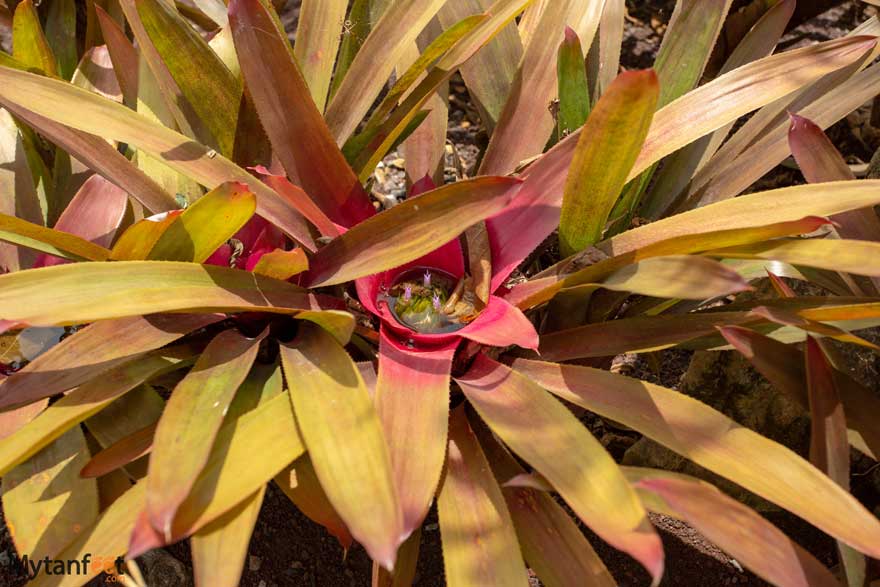 The trails are very nicely laid out, flat and even.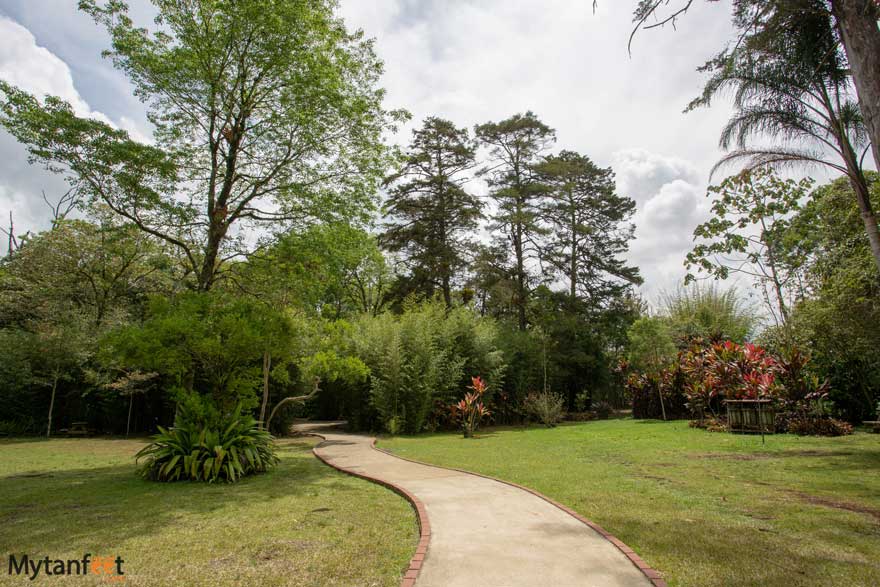 As we walked through the gardens, we could immediately feel all the love and care they poured into maintaining it. Everything was so lush and well taken care of! They even made some ponds around the bamboo, making it feel like a itty bitty mini Japanese garden.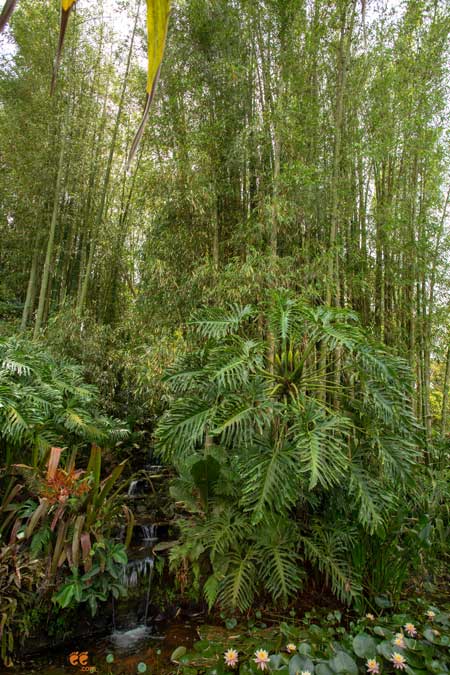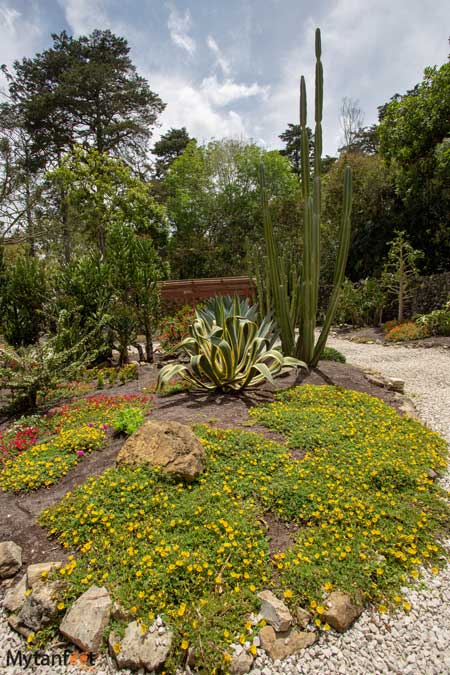 Although this part of the gardens was very nice, the highlight was most definitely the orchid farm. The moment we stepped in the greenhouse, we were surrounded by vibrant pinks, purples, white and reds of the various orchids and all sorts of epiphytes.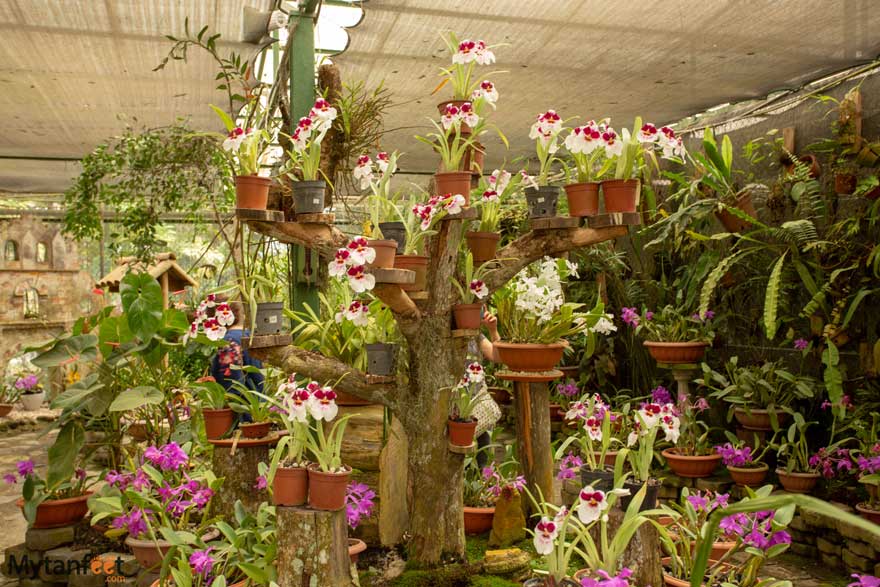 It is incredible to see these beautiful flowers so close up at eye level. And so many! It is truly an orchid and epiphyte sanctuary.
Our guide pointed out some orchids of interest, including the world's smallest orchid. He held it up and you can just barely see the little flower!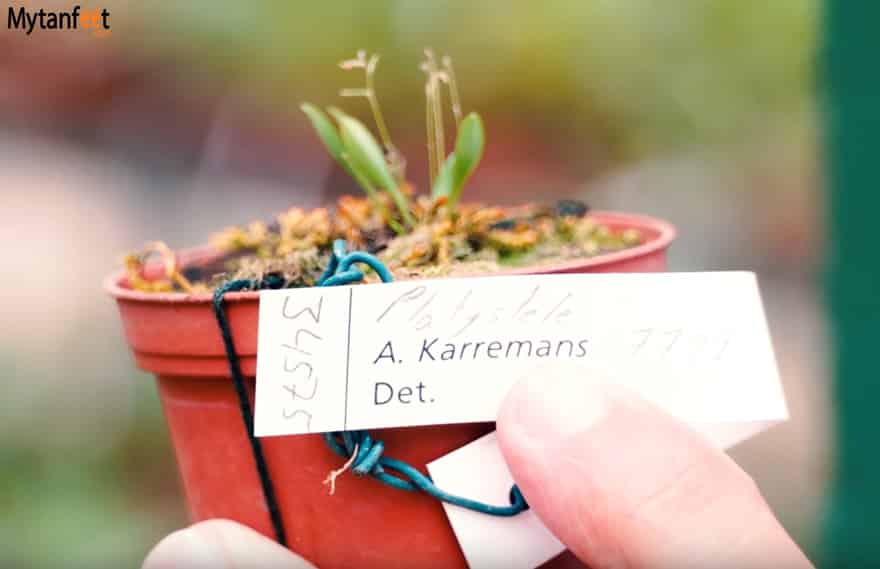 We had a great time visiting the gardens and learned quite a bit. I saw plants and flowers I'd never seen before and it was absolutely fascinating to see the wonders of Mother Nature with my own eyes.
What to Know about Visiting the Gardens
The gardens have a universal access trail so it is handicap friendly. There are wheelchairs available at the front desk.
They have a small souvenir store and cafeteria.
This area is hot so bring water, wear sunglasses, sunscreen and a hat. In rainy season, make sure to bring a rain jacket and/or umbrella.
No smoking allowed.
Pets are allowed on leash.
Reservations required for groups.
Rates and Hours
The Lankester Botanical Garden is open everyday from 830 AM to 430 PM.
The price is $10 per adult and $7.50 for children above 5. Children under 5 are free.
Tours from San Jose to Lankester Botanical Garden
We visited the gardens as part of a day tour from San Jose. The day tour we did was Irazu Volcano, Lankester Botanical Gardens and Hacienda Orosi with Expediciones Tropicales. They also offer Orosi and Lankester day tour. If you're interested in visiting the gardens as part of the day tours, we have a small discount with Expediciones Tropicales which you can get here: San Jose day tours discount.
You can watch a video of the tour we did here: