Yeison and I wanted to pack light for our 2 month trip to Taiwan. We were planning on going around the island so we knew that we needed to pack minimally and be smart so that we wouldn't be lugging heavy pieces around.
Luckily Taiwan has a great transportation system so we actually didn't end up backpacking like we thought which we'll explain why below.
If you're planning on traveling to Taiwan, these tips will help you figure out what to bring.
Packing for Taiwan
This post contains Amazon affiliate links.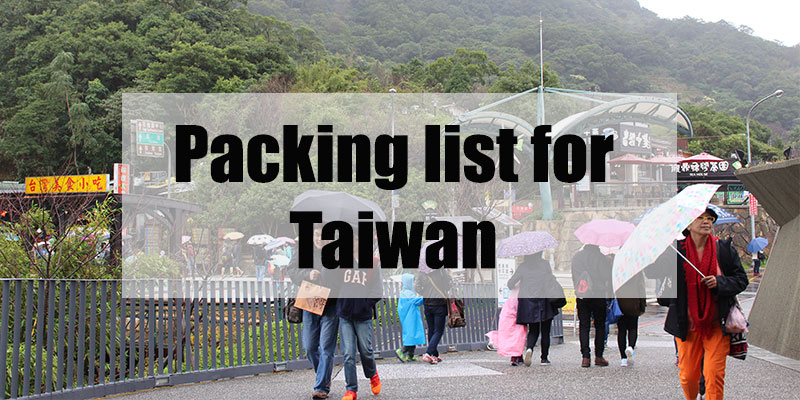 This is our packing list for our trip to Taiwan in the fall plus tips on how to pack depending on what season you go. But first, let's talk about why we visited Taiwan in the months of October and November.
Why we decided to visit in the fall
Taiwan is a subtropical country so technically there is no "winter" or "summer." However, the climate isn't restricted to just hot and humid, there are distinct climates throughout the year. Taiwan has a typhoon season, they get snow and it gets hot. It has a little bit of everything!
Taiwan's fall months are September to November with temperatures hovering around 70 F during the day and cools off a bit at night. October is the last month of typhoon season so there are less chances of stormy weather than if you went during the months of June-Sept which is typhoon season.
This is why we chose to visit Taiwan in the fall. When I was in Taiwan seven years ago in July, it was incredibly hot and humid, I had never felt so sticky before! I remember being constantly sweaty no matter how many showers I took. I was tired of constantly being all gross and sweaty!
So the fall weather has been nice and fresh, with a constant breeze. Ahhhh. It makes going outside and sightseeing so much more enjoyable!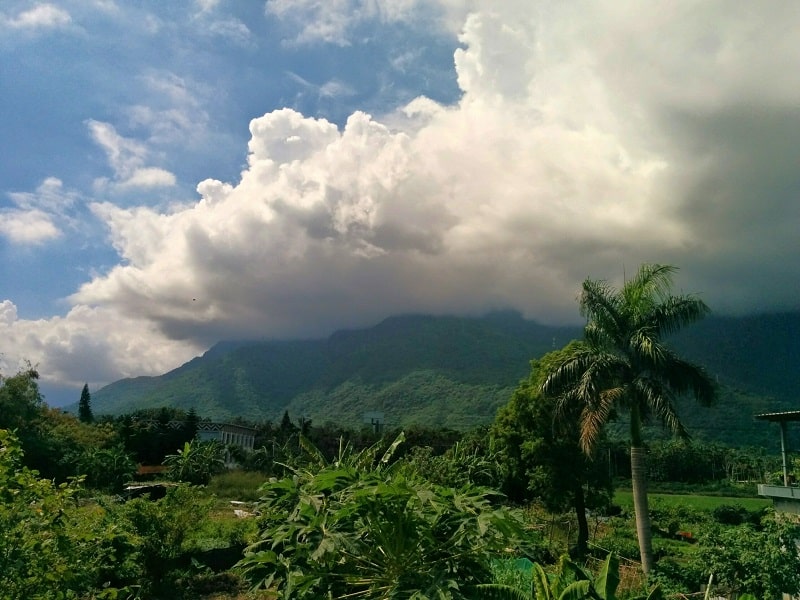 Suitcase or Backpack?
First things first. Backpack or suitcase? We did the whole backpack thing in Costa Rica and although it was a great experience (at times very challenging) we decided to take this trip with a different approach. We chose to take two carry ons and two small backpacks. Our reasons for doing so are:
The transportation system is much more efficient in Taiwan than Costa Rica. We would be taking the train around the country so no chicken buses, no public buses. It'd be easier to each have a small carry on than two big 55 L backpacks.
We packed super light in terms of clothing and brought only the essential technology gear and equipment we knew we'd use.
We'd be staying at different places for longer periods of time. Taiwan isn't that big of an island and we enjoy slow travel. We'd be staying in the city for a month or so and travel around the island staying around 7 days at each place at a time.
It's easier for us to stay organized using a carry on. You don't want to know what our hotel rooms looked like when we used the 55 L backpacks! With only one opening on the top, it was like a hurricane passed by with the amount of clothes strewn everywhere.
Whether you take a backpack or a suitcase is completely up to you. We decided to buy the High Sierra Carry on backpack and it's awesome. It was incredibly easy to take this one everywhere we went. Click here to read Yeison's full review and watch his video.
However, if you do want to bring a backpack and are trying to decide which one to get, Yeison has the blue version of this High Sierra 55 L backpack which we have used in Costa Rica, Panama, Nicaragua, Honduras and Thailand. It is excellent and incredibly durable.
Something will help your packing immensely whether you go backpack or carry on (but especially backpack) is the PACK. It is a packing organizer that makes it super easy to pack and stay organized with all your things. Not only that but it also makes it easy to take out and put into a 55 L backpack. Read our review on the PACK and get 20% off here!
Taiwan Clothing Style
Taiwanese people don't dress as conservatively as South Korea but still are conservative in some aspects. Many women don't wear two piece bikinis but feel free to wear tops that show your shoulders. I would leave your spaghetti strap tank tops at home unless you're going in the summer, then you will definitely want them.
There is no dress code in Taiwan other than to use your common sense. At the beach, cover yourself up, don't let everything hangout and don't walk into restaurants wearing nothing but bikini bottoms and a tank top. I didn't find myself wearing flip flops that often, even at the beach in Kenting. Walking shoes, flats and hiking sandals were my go to shoes but comfortable walking shoes are the way to go.
For sightseeing, wear something that's comfortable and casual. Dress up if you're going out to a club, you'll feel out of place if you don't!
Taiwan Packing List
Here is what to pack for Taiwan in the fall.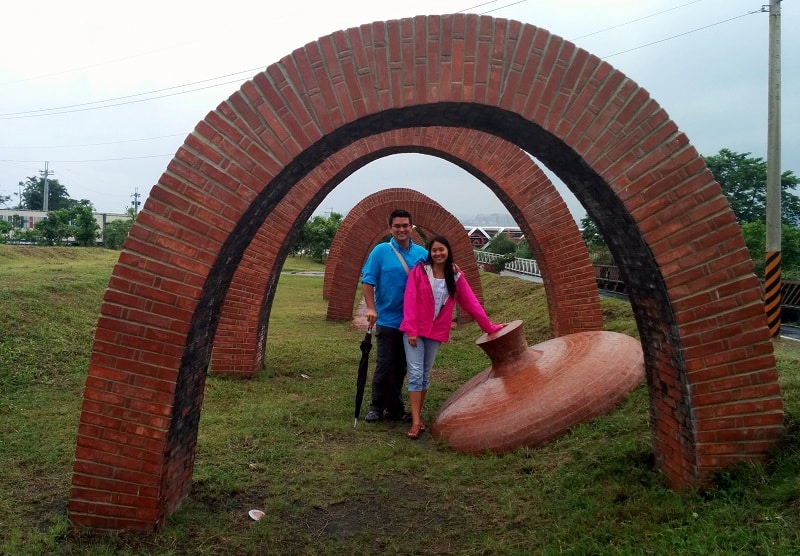 With temperatures around 70 F during the day, you won't need to worry about bringing any sort of winter clothing such as long winter jackets and thick boots. However, you can't just bring shorts and tshirts.
Best tip: Bring clothes you can layer so you're prepared for the warm days and cool nights, with an occasional rainstorm in October.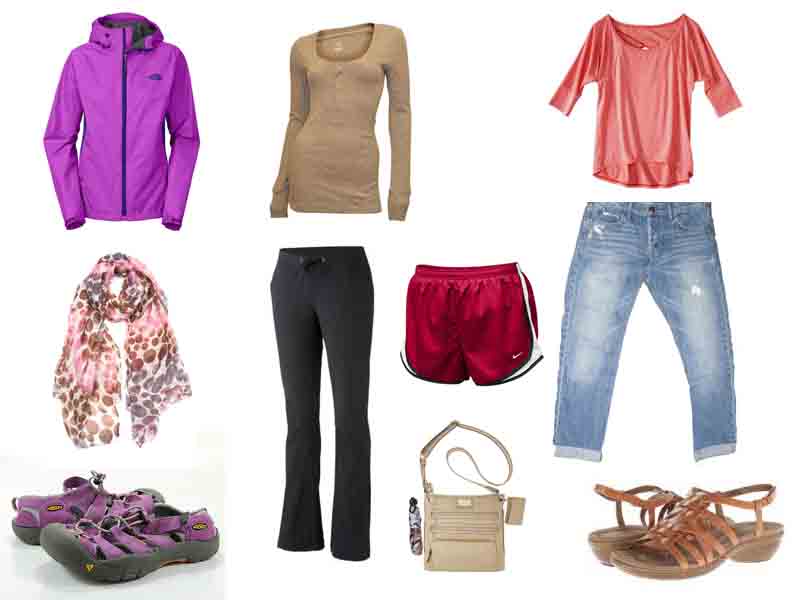 Since we needed to prepare for the last month of typhoon season, we brought our waterproof jackets and waterproof backpack.
A travel umbrella is also handy and you'll keep up with the trend of Taiwanese people using umbrellas to shield from the sun.
I brought a mix of long and short sleeve shirts and blouses to keep me cool during the day but warm at night. As we were planning to do some hiking, we also brought hiking pants, athletic shirts, and waterproof hiking sandals.
Most of the time in fall though I only needed a t-shirt. Long sleeves weren't necessary until it got to end of November when it started getting colder.
For sightseeing, I brought:
Comfortable walking shoes
Stylish walking sandals
Two pairs of capris
One pair of leggings
Light scarf
Sweater
The light scarf and sweater came in handy on the train since it was cold and also because they go with any day outfit. I did bring two pairs of shorts with me, a running pair and one jean pair since it can still get fairly hot in the fall at the beach.
Always bring mosquito repellent. Mosquitoes are relentless in Taiwan and dengue fever is bad there, especially on the coasts.
Other seasons
What to pack for Taiwan in spring
Spring is similar to fall with temperatures around 70 F but the rain is incredibly fickle. One minute it'll be beautiful and sunny and the next it'll be pouring down rain for a week straight.
It's hard to predict spring weather in Taiwan so if you're planning to visit during March-May, bring clothing to cover you for rain and sunny weather. A rain jacket is a must along with a combination of long and short sleeve shirts and pants.
What to pack for Taiwan summer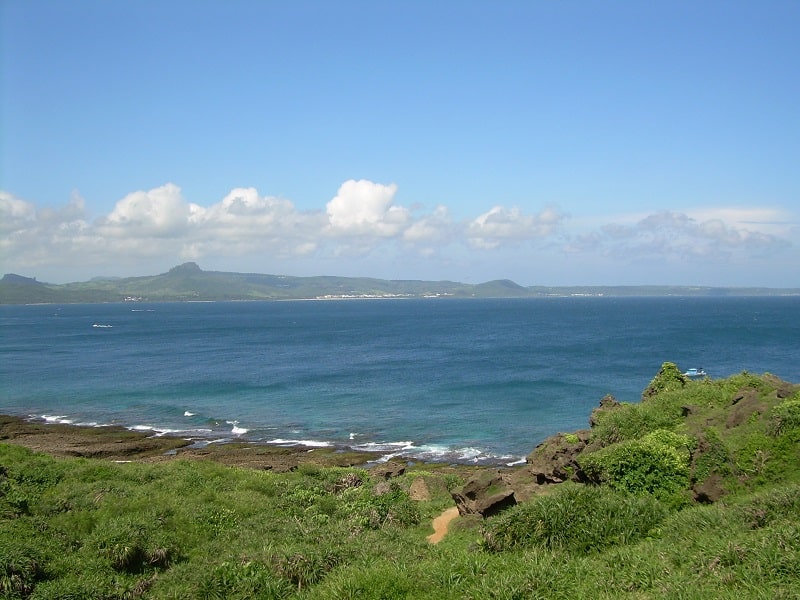 If you're going to Taiwan in the summer, be prepared to be HOT! With temperatures constantly at 95 F and high humidity, you'll be sweating your butt off, no joke. Walk outside for 1 minute and you'll feel sticky even if you just showered.
Wear light clothing that dries fast, bring a towel to wipe the sweat off your face and girls, bring lots and lots of hair ties to pull your hair back. I'm a huge fan of Nike Dri-Fit clothing. Dries fast, keeps you cool and is very light.
One thing I brought my first time kind of as a joke but turned out to be amazingly wonderful is this handheld fan. It cools you down with the wind and sprays water which feels so good when it's so hot out. A must for the summer months.
What to pack for Taiwan in winter
Winter is much colder in Taiwan than most people think. It can get as low as 40 F and even colder up in the mountains. You can even go skiing in Yushan National Park!
Bring winter clothing like long sleeve shirts, long pants, sweatshirts, warm jackets and socks. No need for summer clothing even if you go down to the coast where you'll still need to wear long sleeve shirts and pants.
I hope these tips help you with your packing for Taiwan and that you have a great time there!
More posts about Taiwan
How much it cost to travel Taiwan for one month
How to travel all of Taiwan by train
The ultimate guide to Taiwan old streets