Panama City is a city unlike any other in Central America, with a beautiful skyline of high rise buildings surrounded by tropical rainforest. Rapidly growing and expanding, it is named one of the top 5 cities to retire and an international banking hub.
Thousands of visitors from all over the world visit this city to experience the best of everything: city life, beach, outdoors, relaxation and adventure.
Spending 5 days in Panama City was plenty of time for us to hit all the attractions and even left us yearning for more. Next time we go back, we'd love to explore deeper and find some more of the local hidden gems.
For our first trip to the city, we had a great time sightseeing and learning more about the importance of Panama City and its history. Depending on what you're looking for, there are plenty of options to have a fulfilling trip whether it is culture centered, outdoorsy or trips to the beach.
Not sure what to do? Here are our recommendations for the best things to do in Panama City!
Things to do in Panama City, Panama
Hike to the top of Cerro Ancon
Ancon Hill never developed like the rest of the city since it was also under the States' rule of the canal.
Essentially it is like a jungle in the middle of the city. It's a short hike to the top of the 199 meter hill but you are rewarded with a beautiful view of the city and Casco Antiguo.
Along the way you can encounter many animals, don't be surprised if you see sloths lounging around, deer grazing or armadillos wandering about.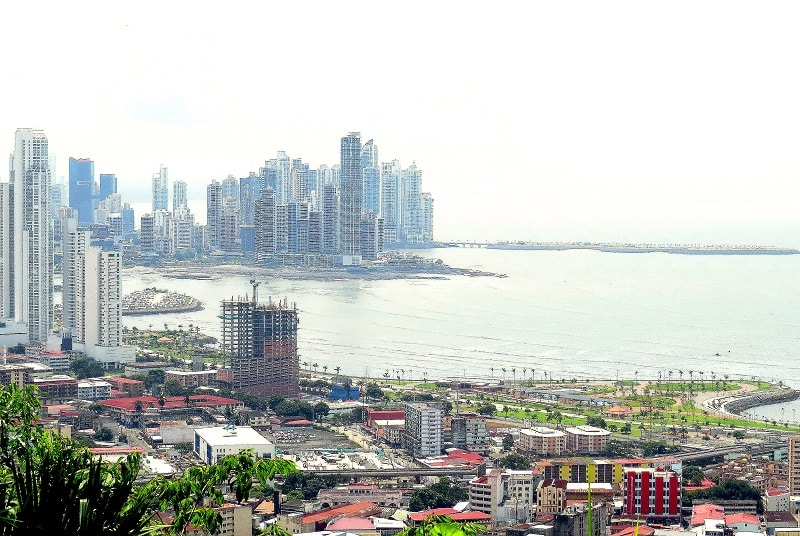 Length: 20-30 min hike
Transportation: Metro Bus: $.50 (Albrook mall)
Taxi: $3 (Panama City)
Entrance fee: None
Walk along the Cinta Costera
Cinta Costera became one of our favorite places to go to relax, people watch or explore. If you want to immerse yourself into the life of a local Panamanian, go to the Costera at night and you can see everybody running, biking, walking, roller skating and hanging out among the multiple parks.
You can catch a pick up game at the basketball courts with a beautiful view of the city in the background or sit on the bench and enjoy the night.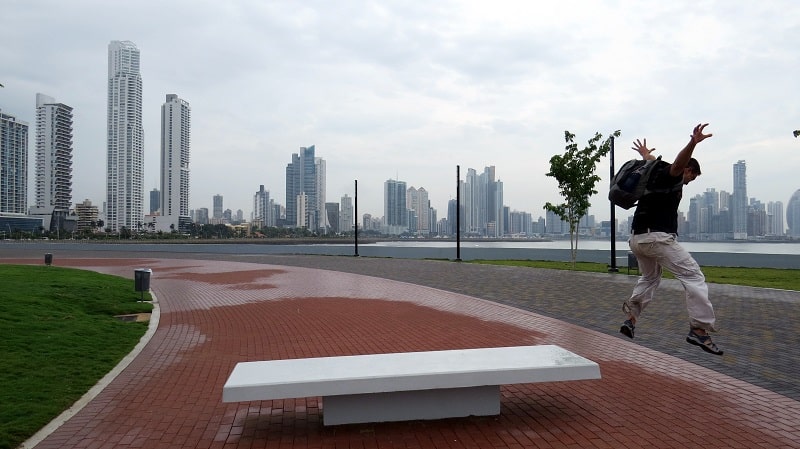 Location: Waterfront Avenida Balboa
Visit Casco Viejo
Casco Viejo is another old capital of Panama and it's also a World Heritage Site. It's now one of the most visited places in Panama City due to the number of cultural and historical sites in the area.
You can see the beautiful cathedrals, the presidential quarters, museums and the French memorial where you get a nice view of the city. There are some delicious places to eat and has hostels for backpackers so it's an ideal location to stay in Panama City.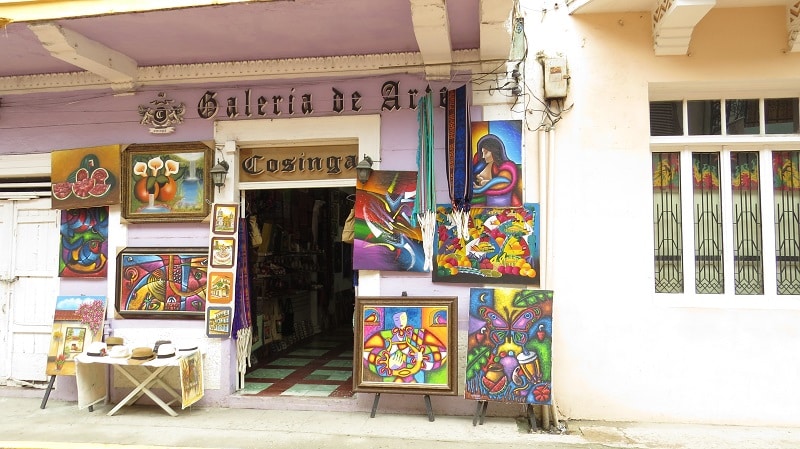 Location: South end of Cinta Costera Transportation: Walk from the Cinta Costera or take a taxi
Entrance fee: free
Ride Down the Amador Causeway
The Amador Causeway is the link between four different islands to the city and was one of the highlights of our trip. We rented a bike cart and had an enjoyable ride down the road. There is also a beach, a research institute and museums you can explore, and the boat launch to other islands.
It is an ideal place for pictures because you see Panama City on one side, Casco Antiguo straight ahead, the bridge of Americas on the other side and various ships waiting to cross the canal.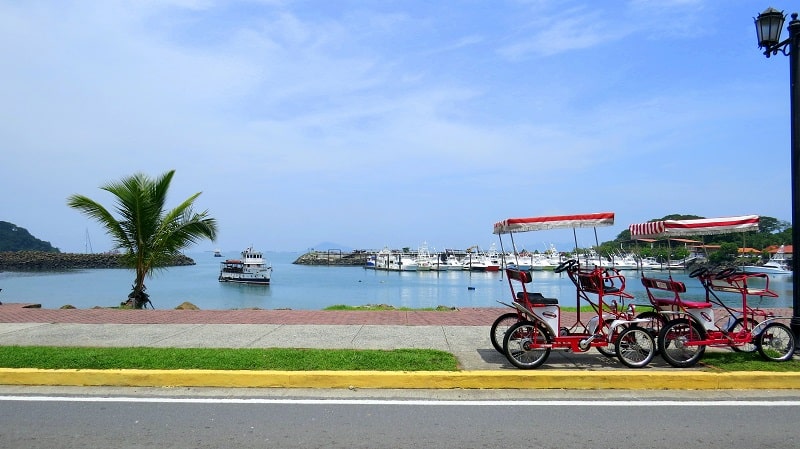 Transportation: Taxi $5-$8 (Panama City) Bus $.50 (Chorillo)
Explore the ruins of Panama Viejo
Panama Viejo is one of the old capitals of the country and a World Heritage Site. You can walk around seeing the old structures and you can even tell what some of them used to be – a house, the street, a church.
These ruins have been here the past 500 years and it is amazing to see them with the modern buildings in the background.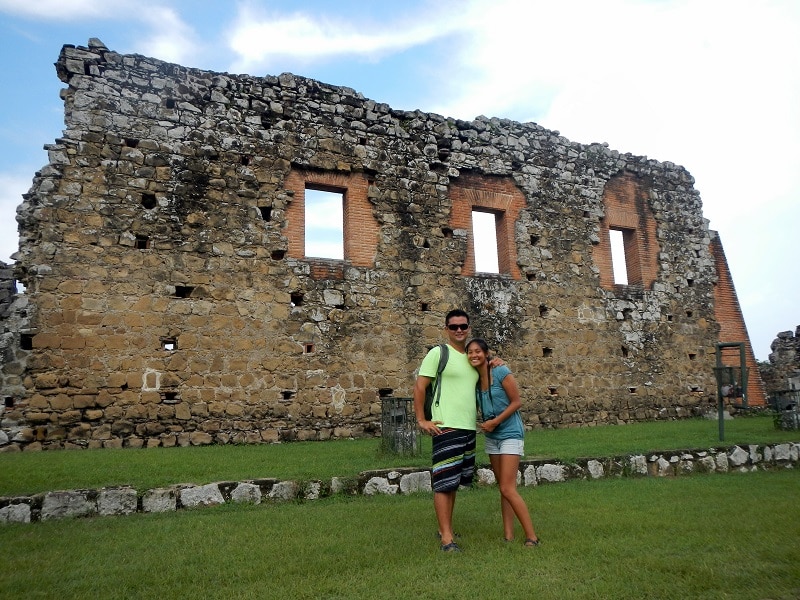 Entrance fee: $4 or $6 for the pass and the museum Transportation: Metro bus from Albrook mall, 25 cents.
Watch boats pass at the Panama Canal
The biggest and most famous attraction in the country is the Panama canal. It is the backbone for the country's increase of economic growth, the reason why it is an international commerce center and world wide recognized. Up to 40 boats pass through the canal a day, each one usually carrying around 5,000 shipping containers.
Miraflores Locks on the Pacific side is a truly impressive system to see, lifting these ships 85 feet up and down. They have a short 3d movie of the history, a mini exhibition, a gift shop, and a restaurant for you to learn all about this magnificent feat of engineering.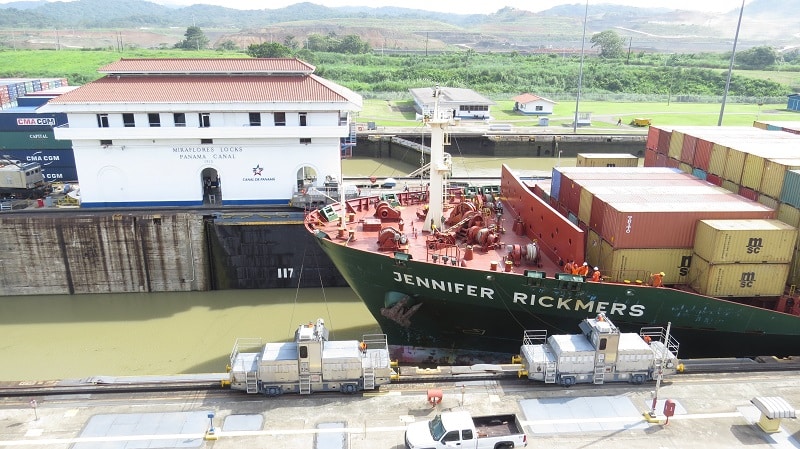 Entrance fee: $8 Adult all inclusive (Movie+exhibition+observation)
Transportation: Taxi $5-$8 (Panama City) Bus $.25 (Albrook Mall) Local shuttle AKA chicken buses $2
Tip: Go in the afternoon as more boats will pass through at that time
Go shopping
Panama City is known for the huge malls they have there and it's a great opportunity to do some shopping. Prices are about the same or slightly less than the US and if you look hard, you can find some pretty good deals at the outlet stores. Albrook mall is huge and you can easily spend a couple days there exploring the whole place.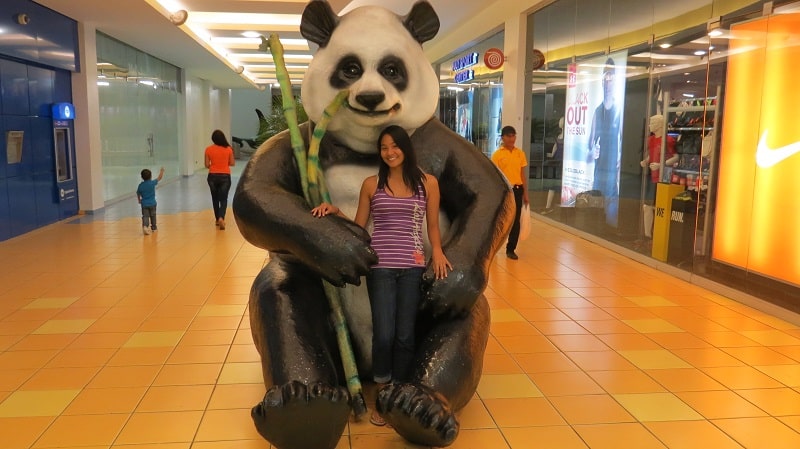 Eat like a Panamanian
This one I actually suggest lightly because a lot of Panamanian food is fried. However, there are some delicious dishes that we discovered and food is always one of the best ways to get to know a new culture.
All around the city you will see little stands called "fondas" where you can taste the most authentic Panamanian food for cheap and they all cook using a fogón, a special type of cooking stove. The majority of locals eat at fondas so it is a great way to talk to locals and practice your Spanish.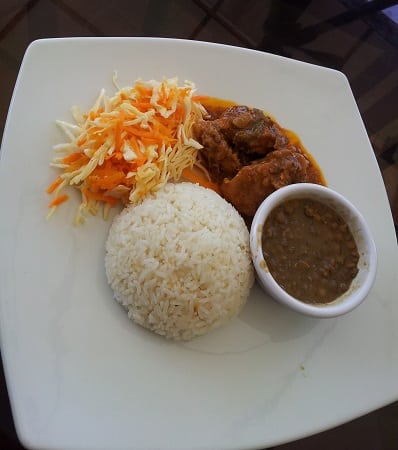 Bonus Activity: Walk an iguana!
Just kidding, this isn't a real thing (but that would be pretty cool). We met a lady on the Cinta Costera who was walking her huge pet iguana and she let me take Romeo for a short stroll.
He was definitely on a mission to get somewhere, it was pretty much like the iguana was walking me instead. So if you happen to see Romeo walking his owner, she's super friendly and lets anyone who wants take a turn.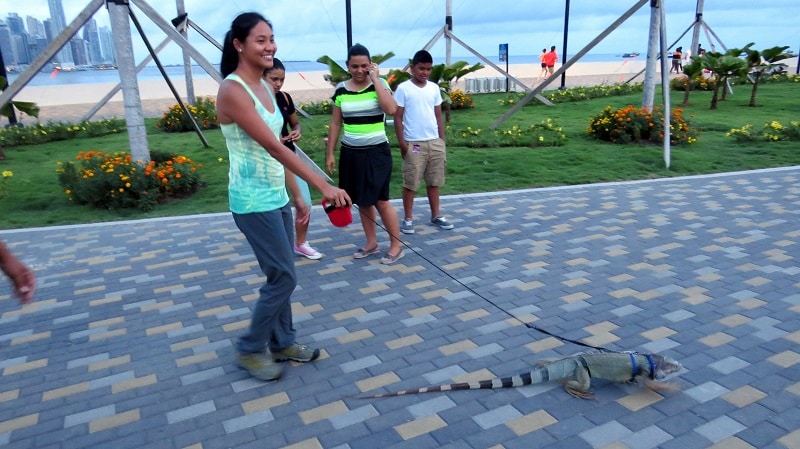 **Prices reflect 2013 prices and may not be updated**
Looking for more fun in Central America? We have a huge list for Costa Rica!