In this report we're going to breakdown how much it cost to travel in the Philippines for one week.
We spent our whole trip on the island of Palawan but it didn't turn out exactly how we thought. We had to change our plans a lot since we got stuck right when the typhoon hits but we still managed to have a great time.
Find out how much we spent traveling for one week in the Philippines on the island of Palawan!
Cost to Travel in the Philippines for 1 Week
I had heard that the Philippines is very cheap but I couldn't believe just how much cheap everything was until we got there. Although hotels were a bit more expensive than I thought, there were a lot of options and Agoda is an amazing site to find deals for countries in Asia.
1 USD equals 44.98 Philippine Peso. Prices listed below are written as what we paid in.
Click the section to skip to it.
What actually happened was that we changed our date to go back to Puerto Princesa two days earlier to make sure we didn't get stuck in El Nido. We unfortunately couldn't spend any time in Manila but that's on our list for next time!
Airfare
We flew from Taiwan to the Philippines on a multi-city ticket we bought from CheapOAir as one of our stops back to the US. Flying within the Philippines is so cheap with Airasia, we paid $25 per person from Manila to Puerto Princesa one way. We had to pay for an extra check in luggage of $18 there and back.

Puerto Princesa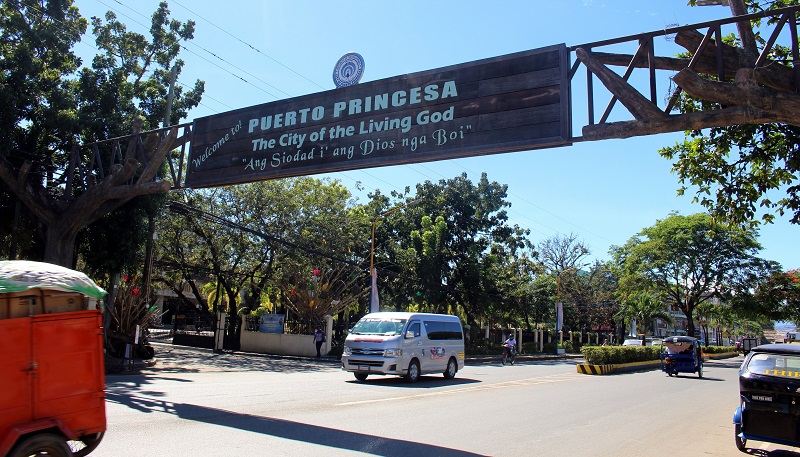 Accommodation
We stayed at a place called Blue Lagoon Inn & Suites. I chose this hotel because it's super close to the airport, has an on site restaurant and awesome pool.
I had read before that Agoda is the best website to use in Asia, especially in the Philippines and they were right. Agoda gave me the lowest prices of every site I checked! I subscribed to their newsletter and created an account so I got an insider deal for half off at Blue Lagoon. When we had to book the two extra nights, the staff at the hotel were kind enough to match our price on Agoda. They were even promoting a deal on Booking.com and Agoda was cheaper.
For four nights plus a late check out, we paid $118.63.

Transportation
From the airport to our hotel, it cost us 50 PHP ($1.13) for a trike ride. The main form of transportation is a small "car" attached to a motorcycle.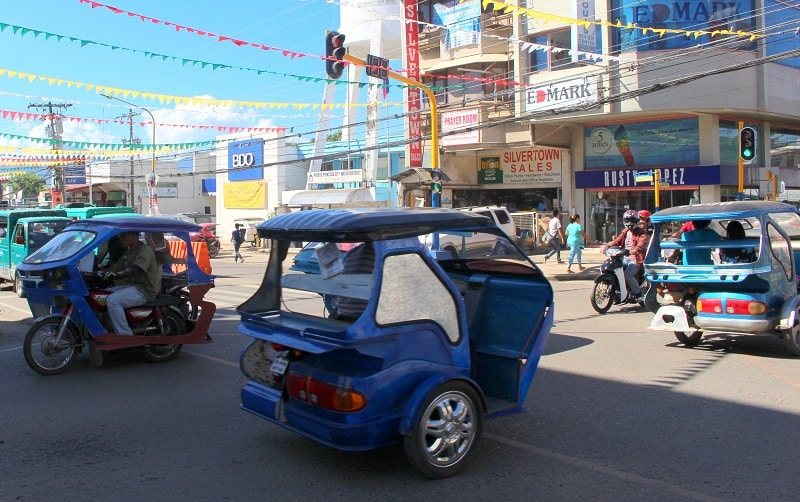 From our hotel to Puerto Princesa proper one way, they charged us 20 PHP ($.45) during the day and 40 PHP ($.89) during the night. I read online that tourists get charged way more in the Philippines and they were absolutely correct. I overhead other trike drivers charging 8 PHP ($.18) to locals.

Food
Food is cheap in the Philippines but if you venture to touristic restaurants or upscale/fancy places, you'll definitely pay more. We ate most of the time at the on site restaurant at our hotel which on average cost about $500 PHP ($11.13) for the two of us. When we ventured into town and checked out local places, you could get a whole meal for 100 PHP ($2.26) or less.
To be really honest, I wasn't very impressed with Filipino food but I had kind of expected that. I tried several local dishes which I liked, but it was nothing that blew me away compared to foods we ate in other Asian countries. My favorite thing was ordering a mango smoothie and lumpia. The lumpia I had was so good I ordered it 3 times in two days!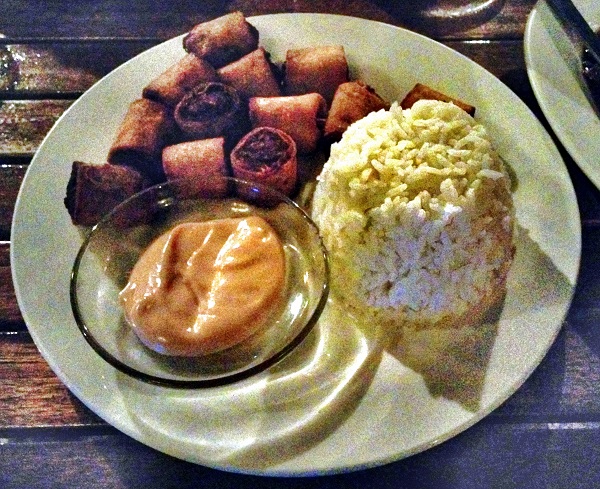 Activities
We did two tours in Puerto Princesa, the firefly tour and the underground river. We enjoyed the firefly tour, it was a nice boat ride and the fireflies were so pretty. The Underground river tour was amazing. The landscapes, mountains, even the color of the water is truly an incredible sight to see.
We booked both these tours through our hotel, paying 2000 PHP ($44.52) for two people for the firefly tour including dinner and transportation and 2600 PHP ($57.87) for two people plus lunch and transportation for the Underground river.
We were really amazed at how cheap the tours were. We're used to $100 all day tours so to pay about $28 per person for an all day tour including lunch and with almost 5 hours of driving, I was shocked.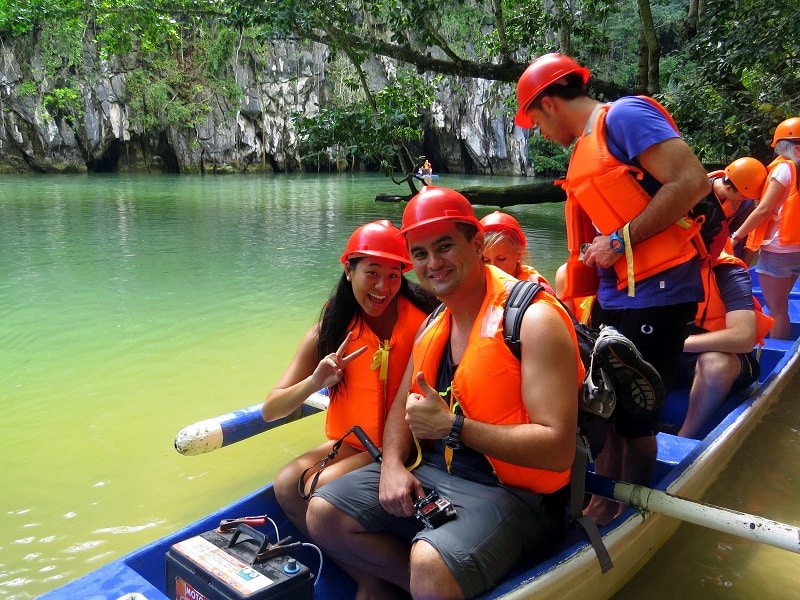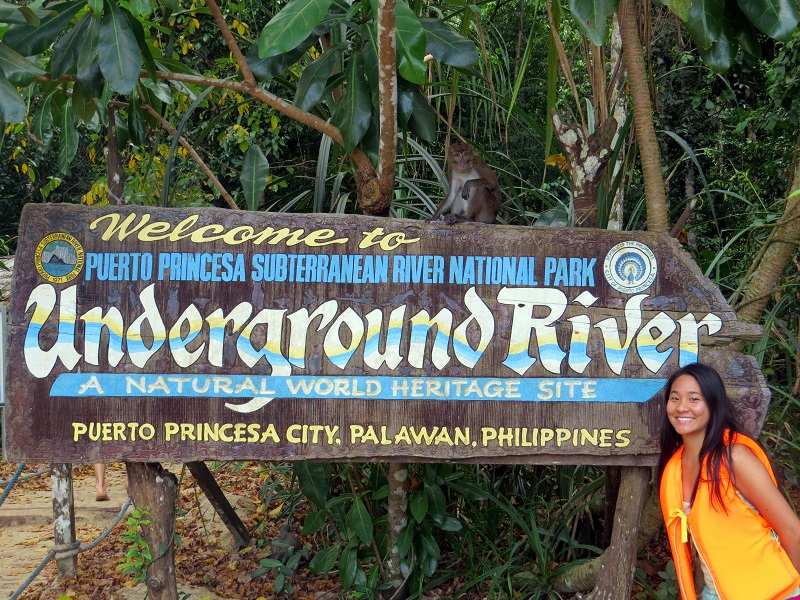 When we came back to Puerto Princesa, we were thinking about doing the Honda Bay tour but tours got cancelled the day we wanted to do it. You could say we were really unlucky with timing on our trip 🙁
So what do you do when you're stuck in Puerto Princesa… you get massages! There was a spa down the street from our hotel so we treated ourselves. I got my feet cleaned by some fish, got hour long massages, Yeison got a hand & foot massage, I got a full body scrub and both got facials. You can say we definitely pampered ourselves.
For all the things we got, we spent just 1800 PHP ($40) and that's including a tip!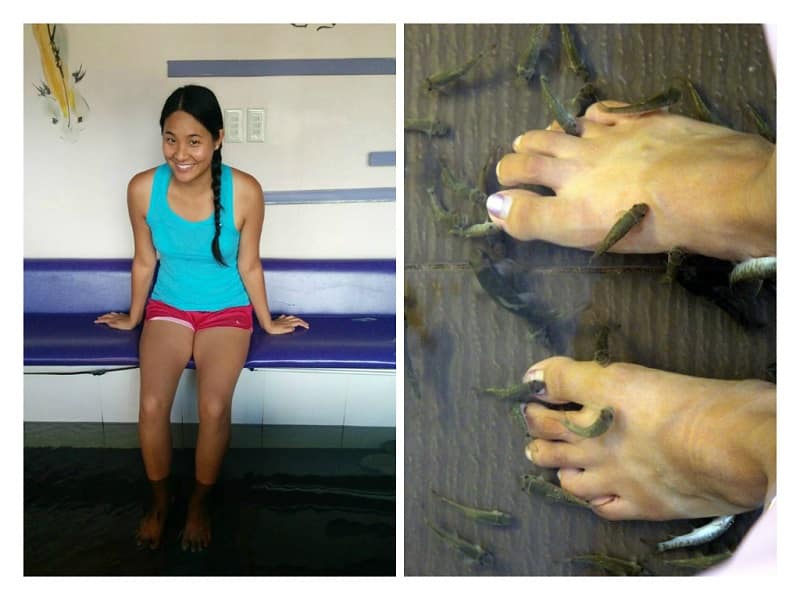 El Nido
Getting to El Nido
I found a website called PinoyTravel that lets you pre-book with Cherry Bus so I booked our bus tickets to and from El Nido at 2178 PHP ($48.75) for two people. Since we ended up going back to Puerto Princesa early, I lost half of that and paid an extra 1000 PHP ($22.38) for a shuttle. I don't really recommend booking before hand, I just got overly paranoid since we were traveling kind of close to the holidays but our bus wasn't even half full.
I heard a couple getting charged for a lot less when they bought tickets at the bus station. But it's OK, next time we will fly even though it's more expensive. The bus ride was loooong, curvy and not very fun, our bus driver hit a dog 🙁

Accommodation
I booked a hotel in El Nido on Agoda during their insider deals called Novie's Tourist Inn. It had fair reviews and it was a little bit outside El Nido so that we could walk or take a trike.
We stayed one night at Novie's and the room was really nice. Big, spacious, clean bathroom and came with an extra couch. The only downside was the damn roosters. I've had my fair share of roosters crowing in the middle of the night, but I've never heard SO many roosters crowing all at once for hours.
Besides that, we really enjoyed Novie's. If we go back to El Nido we will probably stay there again and get a room away from the roosters (up to the left in case you want to know). Or get a hotel in town though that's a lot more expensive. Even though the trike was only $1 back to the hotel, it adds up and it takes time away.
For four nights, I paid $88.13 but lost half of it. It was too late to get a refund when we got to El Nido so we actually had two rooms booked for our last 3 days.

Activities
Since boat tours were cancelled for the one full day we were in El Nido, Yeison and I decided to find the best alternative activities. We rented a motorcycle for 500 PHP ($11.20) and went to Nacpan beach, got full body massages, watched the sunset at Corong Corong and hung out with other travelers we met on the road.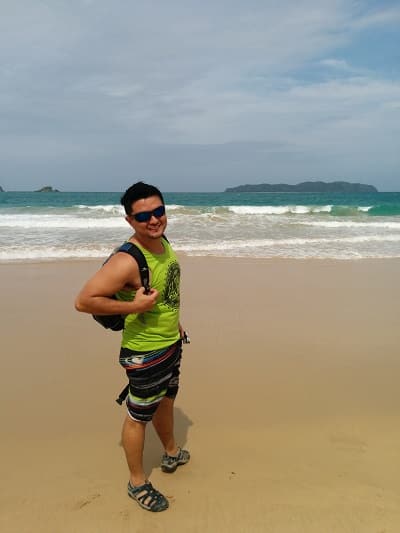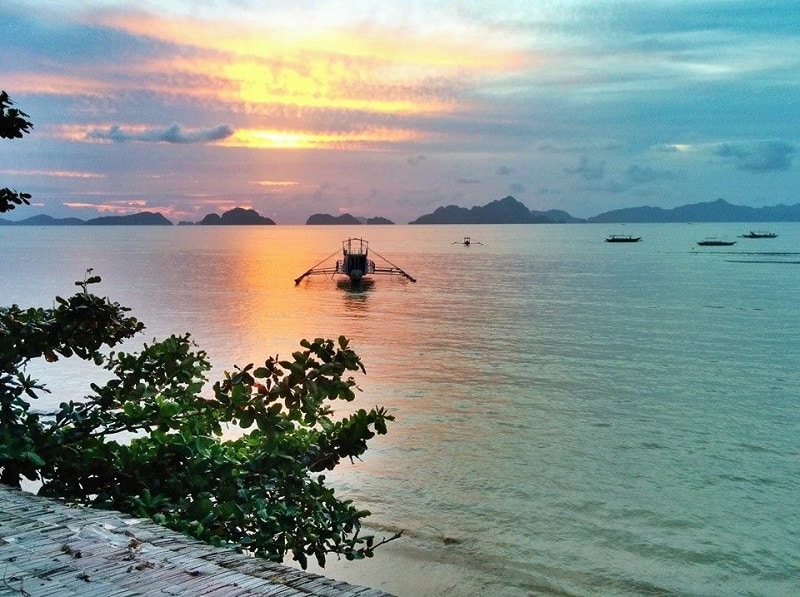 Total Expenses
We actually ended up spending more in the Philippines than I thought we would since I lost a good chunk due to the typhoon.
We spent a total of $800 including food, activities, lodging and airfare to and from Manila. We ate at mostly the "fancy" places so food cost us more. Plus we were splurging and treating ourselves since we got stranded due to the typhoon and couldn't do any of the tours at El Nido.

What we loved about the Philippines
The nature, landscapes and availability of Wi-Fi
Even though Wi-Fi wasn't the fastest, it was readily available in most of the public places which was really nice.
The nature and landscapes of the Philippines are simply amazing. It's hard not to be in awe as you walk around Palawan since it's so beautiful. This was the highlight of our trip and would be the reason why we'd go back. Hopefully we'll have our diving certification by then!
The locals were also so so nice. When we were wandering around El Nido after discovering tours were cancelled, a local came up to us and tried to help us find other fun things to do. Unfortunately all the land tours were booked but he even called a bunch of his friends to try to find anyone who had space for 2 more.
What we didn't love
The only thing we didn't really like was that some of the locals were so persistent in charging us more. When we were renting the scooter, the man we talked to charged us 500 PHP but his co-worker tried to charge us 1000 PHP for the same scooter and wouldn't leave us alone.
When we were walking down the street in Puerto Princesa, the tuk tuk drivers would come up to us and ask if we needed a ride which was fine, but they would keep asking and some even followed us down the street after we said no. It was a bit unnerving and annoying to be honest.
I know that most of the people who work in the tourism industry aren't like this, everyone at the hotels and restaurants was incredibly nice and polite and I never felt hassled at all. But it got a bit frustrating when everyone kept trying to charge us more and more and the drivers kept following us down the street.

Wrap Up
The Philippines was a country we had both been looking forward to for a long time and even though our trip didn't exactly turn out as expected, we still had a blast. I can see why it is becoming one of the top destinations in the world! With so many islands and different places to explore, I think it'd be impossible not to love the Philippines.
The cost to travel in the Philippines is truly very affordable and you can stretch your dollar pretty far there. Next time we'll go in dry season and take a much longer time so we can visit multiple islands. I can't wait to hike up mountains, see the chocolate hills, go snorkeling and do as much as possible to experience the Philippines to the max!
Read our other country travel expenses here!
This post has affiliate links.