Potrero's affordable lodging options, low key atmosphere and excellent location makes it a wonderful homebase in Guanacaste, Costa Rica. From Potrero, you can visit many beautiful beaches, including this one, Playa Penca.
Here is our visit to the local beach, Playa Penca to help you plan your trip. We highly recommend a visit to this beach if you're staying in Potrero and you'll see why soon!
Location and Map
Playa Penca (Potrero)
How to Get To Playa Penca in Potrero
You can find it on Google Maps or Waze as Playa Penca. Just make sure you choose the one by Potrero. There is another Playa Penca by Playas del Coco.
4×4 required?
No.
Parking
There is an area to park right by the entrance of the beach. This isn't a secure parking lot so make sure not to leave valuables in the car, roll up your windows and lock your doors.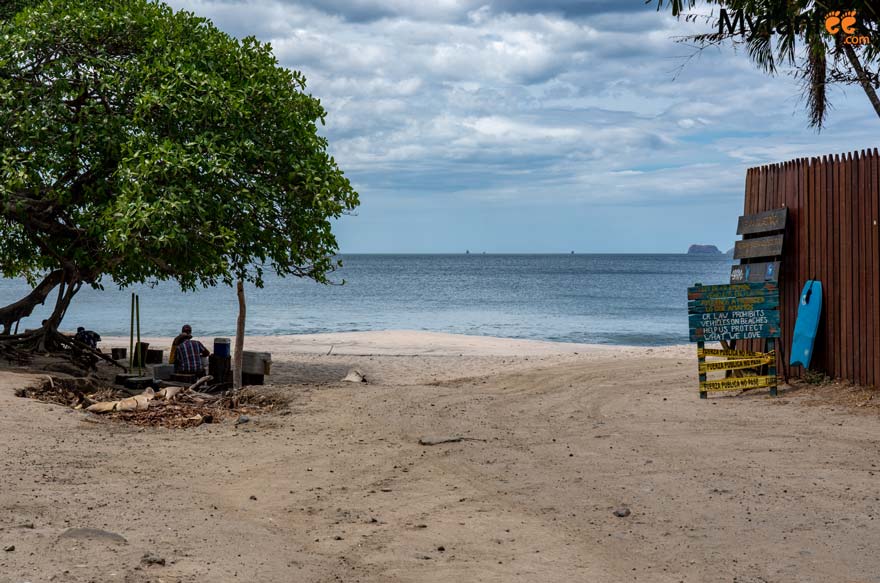 Services
No public bathrooms, wash rooms, changing rooms or picnic tables/benches. Make sure to bring everything: umbrella, chairs, food, drinks, etc.
When we went, there was a local there selling cold coconut waters at the parking lot.
Penca Beach (Potrero)
Playa Penca is a gorgeous beach. If you first go to Playa Potrero, you'll notice it has really dark sand and waters but Penca has soft tan sand with blue waters.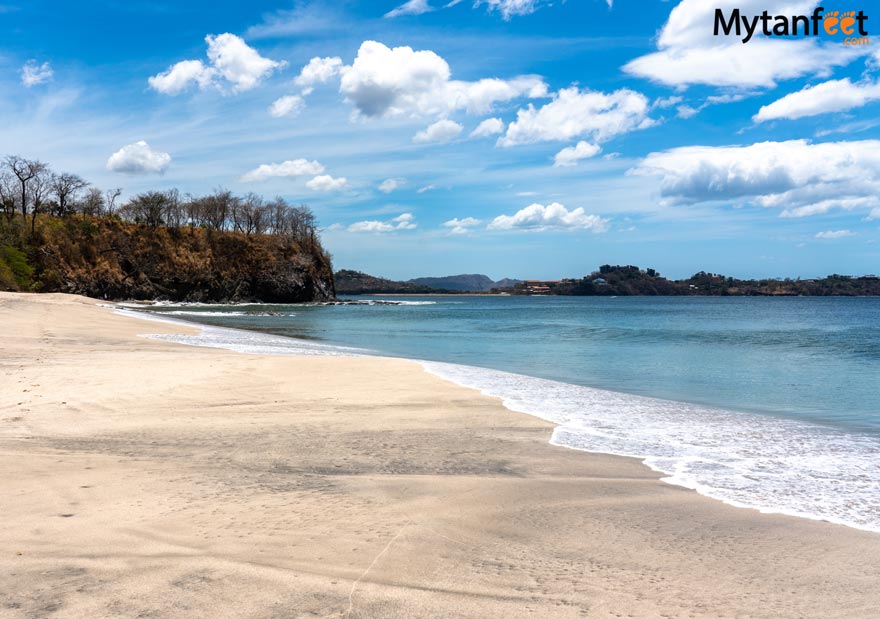 We visited beginning of March on a Wednesday morning and there were only a handful of people there. One local family and a few tourists.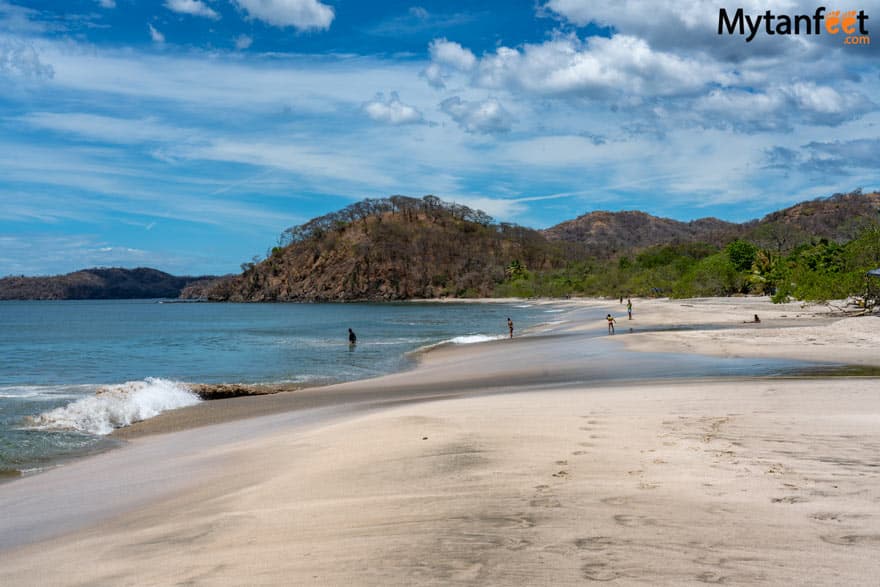 Definitely make sure to bring lots of sunscreen and water/drinks if you go! The sand was super hot by noon when we were there so be careful not to burn yourself. By noon, the temperature was already 36 Celsius or 96 F!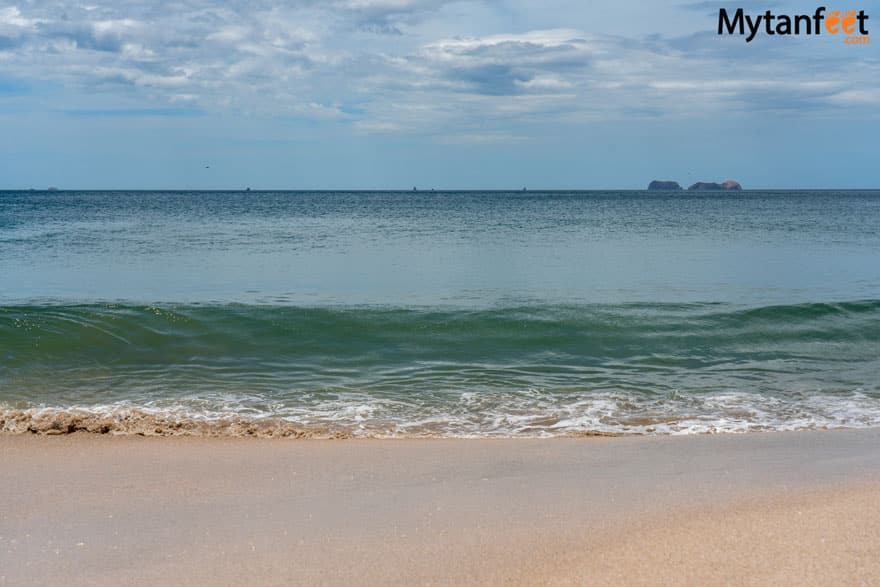 The waves were a bit strong near the entrance of the beach but it was much calmer on the northern end (to the right) so you can swim over there.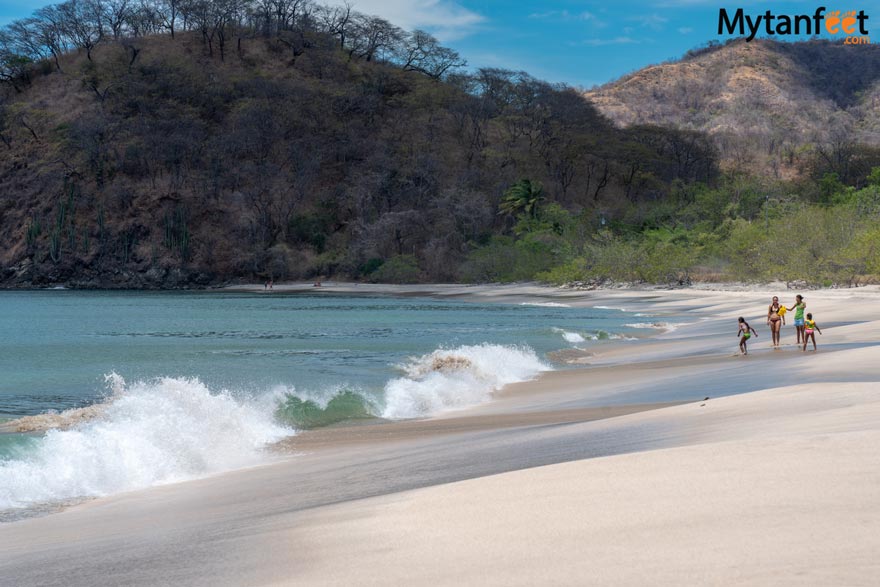 This is one of our favorite beaches in the area and it's amazing how different the beaches are in Costa Rica. Playa Potrero isn't the most picturesque beach but Penca is just lovely. It's crazy how they're literally right next to each other but with completely different characteristics!
You can see that with its soft tan sand and bright waters why Playa Penca is a local favorite. If you're staying in the Flamingo, Brasilito, Las Catalinas or Conchal areas, Playa Penca is a must.
Playa Penca Video
We made a short video of Penca beach and other nice beaches you can visit nearby. Check it out below!
In the video, we go to Playa Penca (this beach), Sugar Beach, Playa Prieta, Playa Danta and Playa Dantita.