Tucked away in the Northern Guanacaste province is an up and coming coastal village called Las Catalinas. Home to two beautiful beaches, Playa Danta and Playa Dantita, this area is ideal for anyone looking to play in the waves, hike and experience the dry tropical forest and beaches of Costa Rica.
Below is our guide to help you plan your visit to Playa Danta and Playa Dantita.
Map of Playa Danta and Playa Dantita
Playa Danta and Playa Dantita map. These two beaches are right next to each other.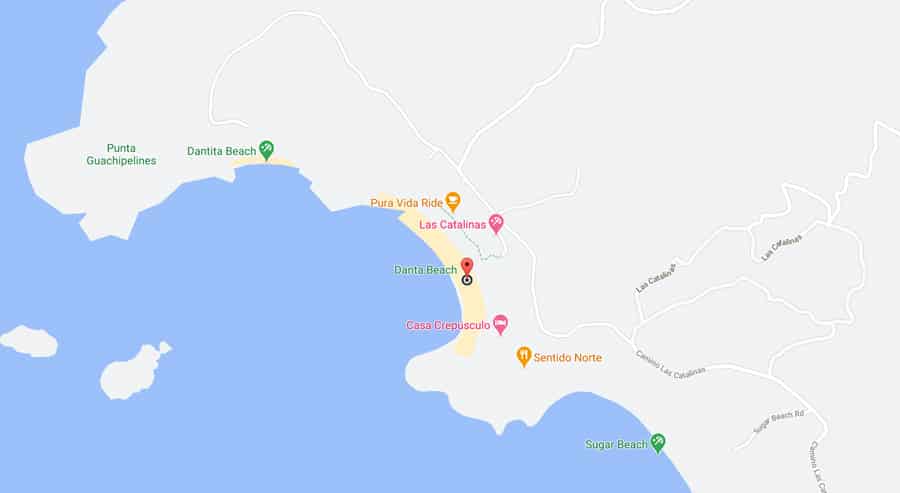 Playa Danta is 42 kilometers (26 miles) from Liberia International Airport, about a 1 hour drive. These beaches are 50 minutes from Tamarindo.
How to get to Playa Danta and Playa Dantita
As Playa Danta is the main beach of Las Catalinas, you can go to Playa Danta first and from there, you can get to Playa Dantita.
The only way to get to Playa Danta is by car. There aren't any public buses.
Parking
There is a large parking lot for Playa Danta and Dantita. To get there, drive through Las Catalinas all the way to the end of the road (beach on your right, past all the construction). You will reach a dead end and on your left hand side will be a large sign for the parking lot.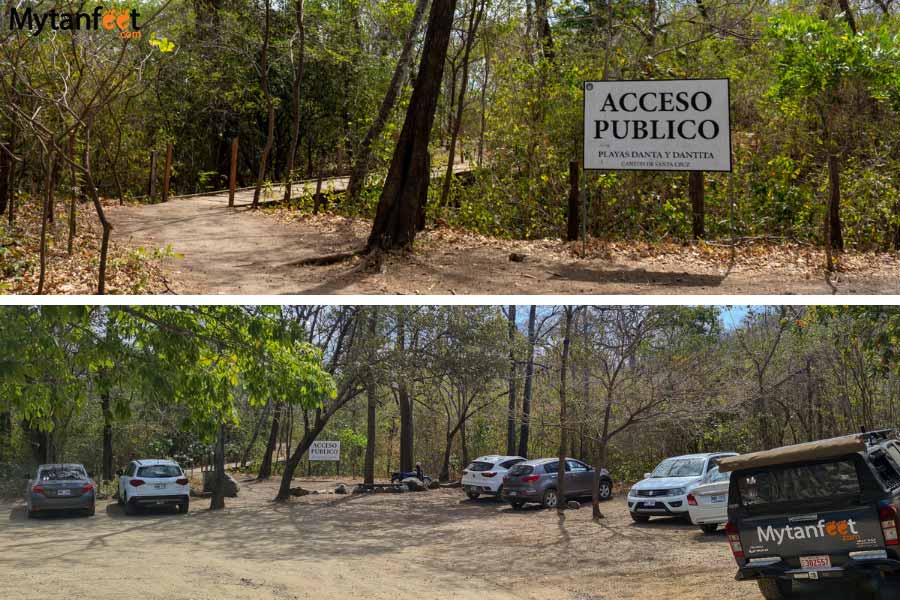 There is usually a woman there wearing an orange vest who will "watch" your car for you. You can give her a tip when you leave.
Services
None. Bring lots of water, drinks, food, hat, sunscreen, whatever you need for a beach day. No public restrooms, changing rooms, showers or really any restaurants or stores.
Getting to Playa Danta
After you park your car, there is a trail past the "Acceso Publico" sign. Follow this trail and then you'll come to a branch in the trail. Left to Playa Danta, right to Playa Dantita.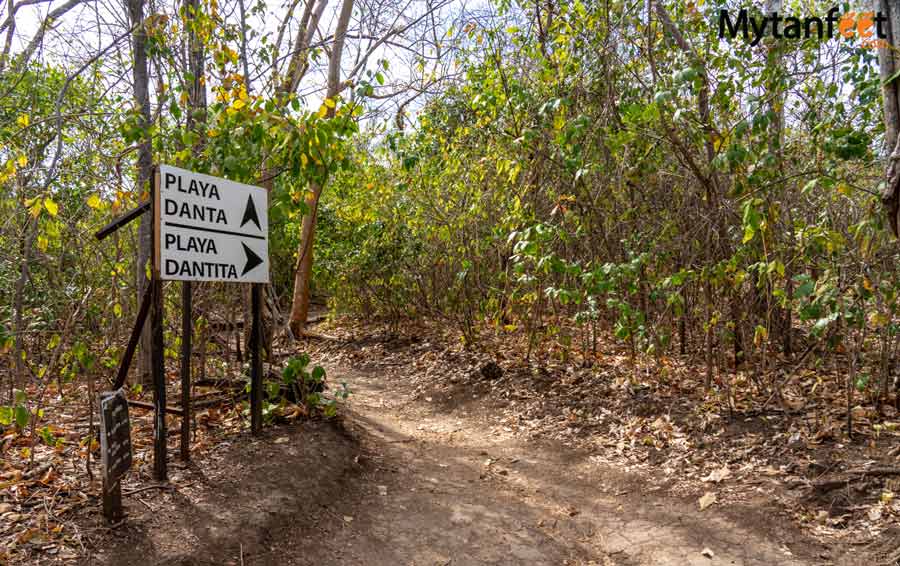 Head left to continue to Playa Danta. It is about a 2 minute walk. Playa Dantita is about a half mile hike and I'll talk more about this beach below.
Danta Beach
The trail to Danta Beach is very nice and short so it is easily accessible.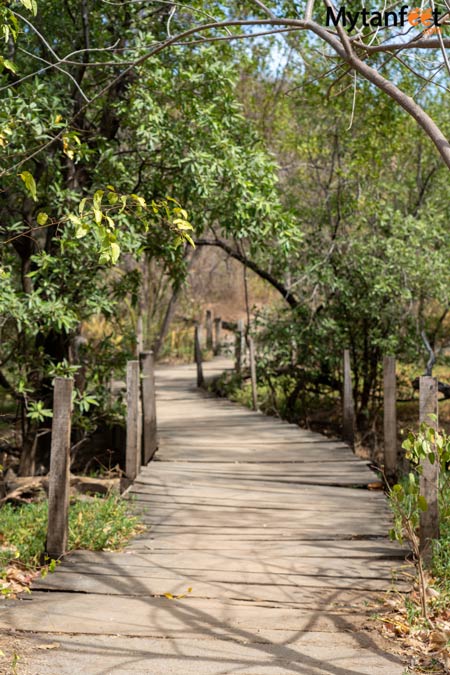 You'll be at the beach in no time from the parking lot and there are a ton of trees for shade and to find a spot.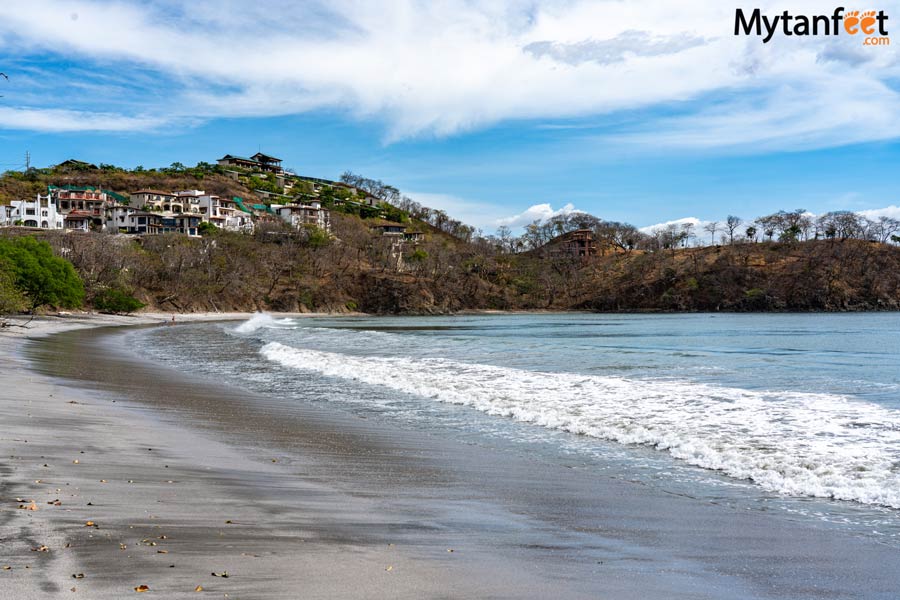 Danta beach is great for swimming and boogie boarding. Waves are not crazy strong which is wonderful for families.
As this is the main beach of Las Catalinas, you'll see some beachfront businesses. There's a children's playground and a recycling station and we also saw some ocean equipment for rent at one place.
Something to note that since Las Catalinas is still developing, there's a ton of construction around.
If you're up for a sweaty hike, you can head to Playa Dantita.
Playa Dantita
There are 2 ways to get to Playa Dantita. If it's low tide, you can walk across the rocks from Playa Danta. If it's not high tide or if you're in the mood to get your 10,000 steps in, you can walk up and around the peninsula.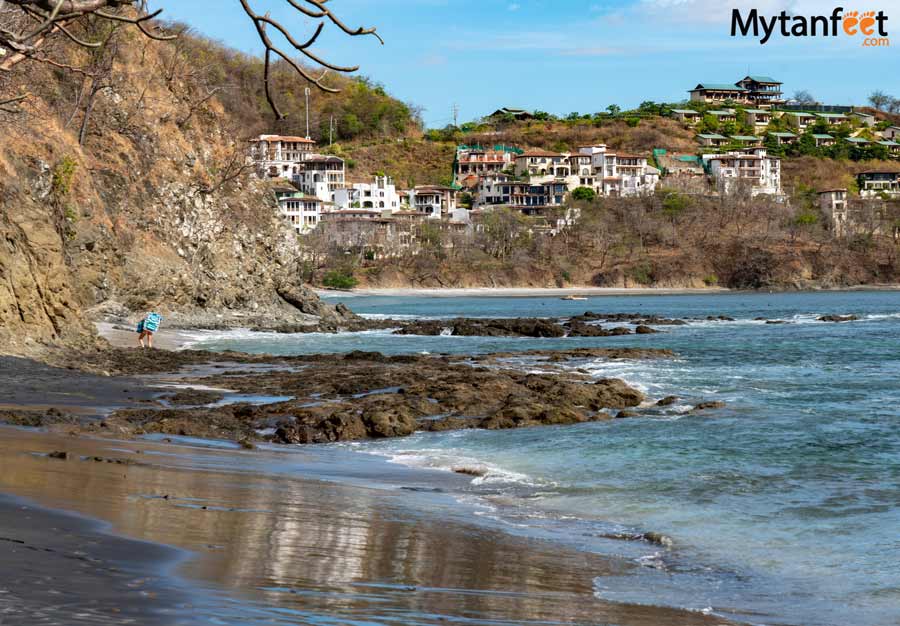 It's about half a mile so it's not long but you have to walk up the hills so you will get a good workout! We do not recommend this for anyone who cannot walk long distances, up hills or on uneven terrain.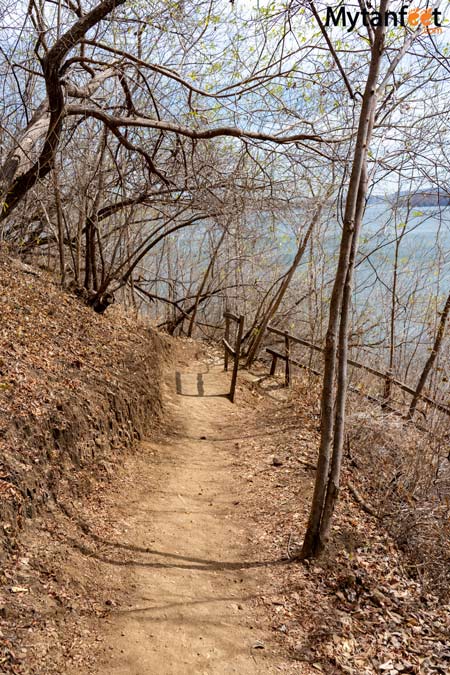 The nice thing about the hike is that you get really nice views of Las Catalinas, Playa Danta and Playa Dantita. You may also run into some scaly friends on the way.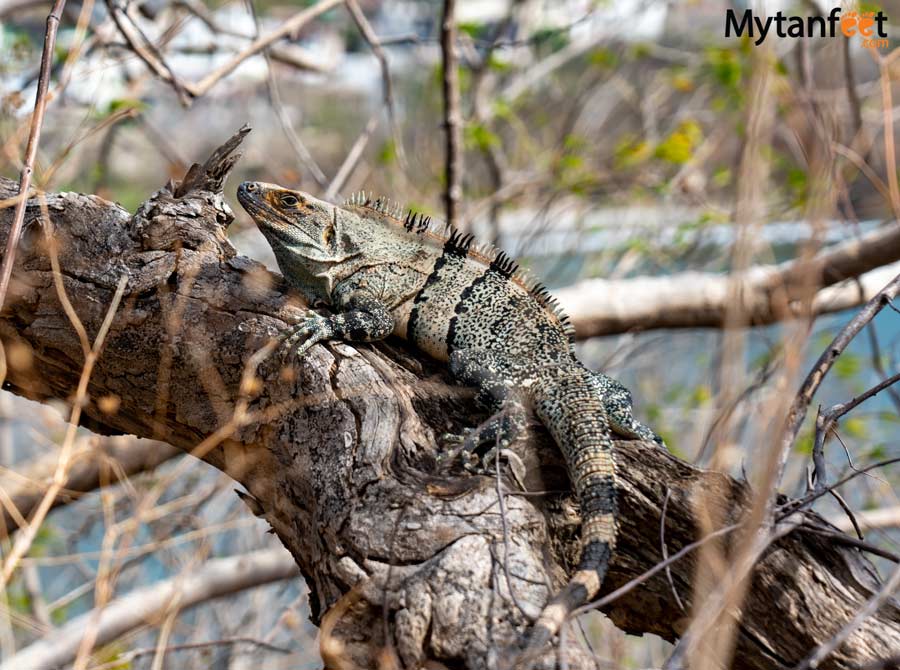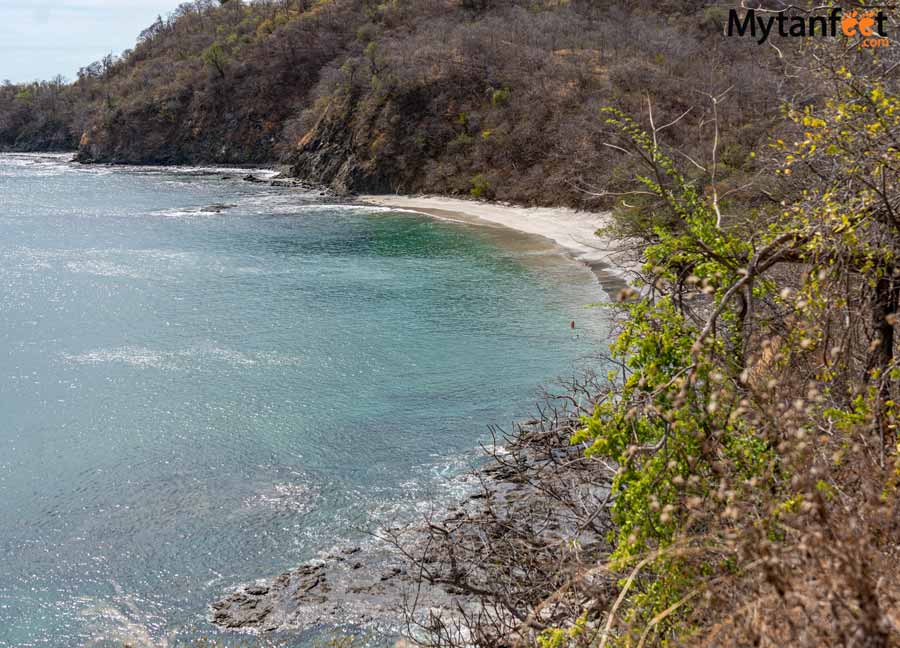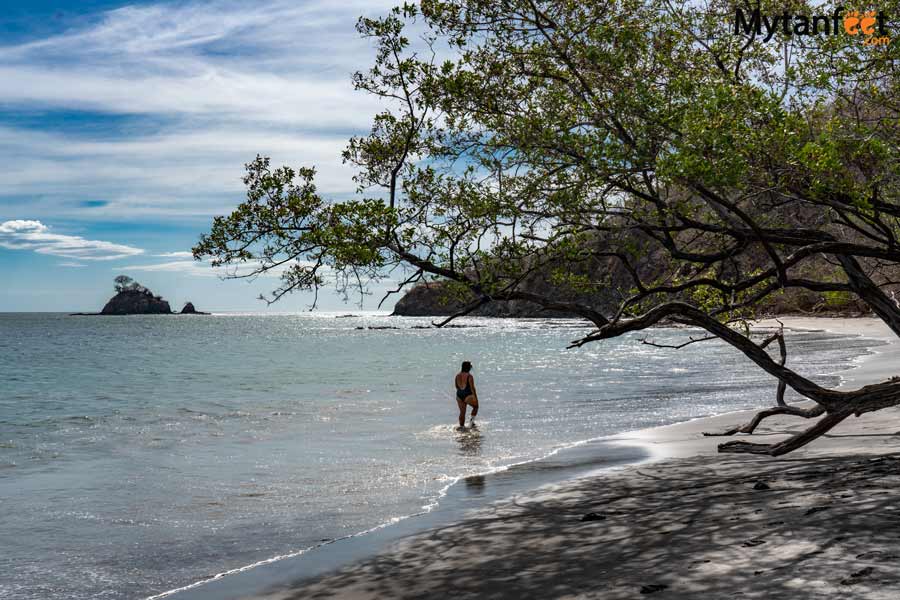 When we visited in March on a weekday, there were a few families at Playa Danta and only 3 people at Playa Dantita.
Video
In the video below, you can see Playa Danta, Playa Dantita and 3 other beaches in the area we recommend to visit! The other beaches are Playa Penca, Sugar Beach and Playa Prieta.
If you're staying in Potrero, Brasilito or Flamingo, we definitely recommend to visit these beaches.