If you're looking for an adult only all inclusive resort in Guanacaste, the Occidental Papagayo is an excellent choice and it's on a beautiful beach: Playa Buena.
Since the Occidental is on Buena beach, not many outside visitors go to the beach so it's usually quiet and not too crowded. But since all beaches are public in Costa Rica, anyone can go to the beach and there is a public entrance. In our guide, you will find out how to visit Playa Buena.
Playa Buena and Occidental Papagayo Location
The Occidental Papagayo and Playa Buena are between Playa Hermosa and Panama, about a 25 minute drive from LIR Airport.
Directions
From Liberia International Airport, take the main road down to Playas del Coco and turn right at the intersection with lots of ads on the way to Playa Hermosa and Panama. Follow this road for a few miles and turn left at the boulevard when you will see another sign for Playa Bonita and Panama.
A private shuttle from the airport to the hotel is $50 one way.
Playa Buena

If you're not staying at the hotel, you can still visit the beach since all beaches are public in Costa Rica. There is a short path next to the main entrance that will take you to the beach.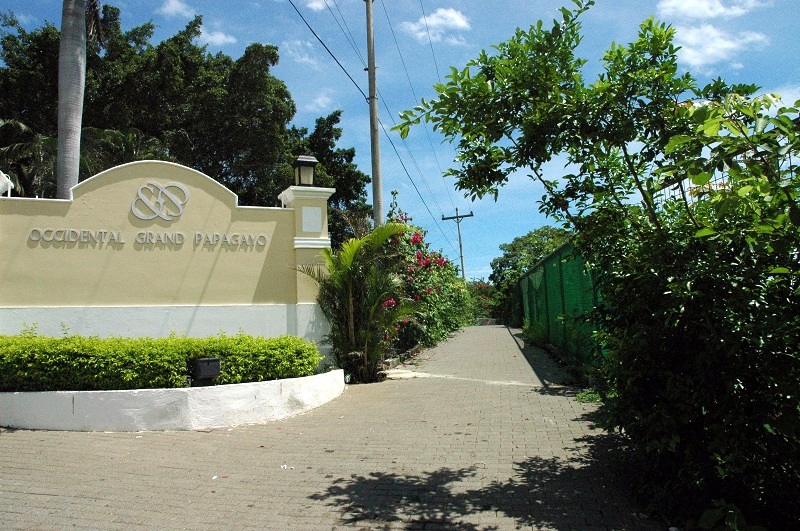 It's a super short walk, only about 2 minutes and you can park your ar on the side of the road.
Playa Buena Beach
Playa Buena is a nice beach with dark sand and blue waters. It's quite rocky so be careful when you're swimming. I also almost stepped right on a sea urchin!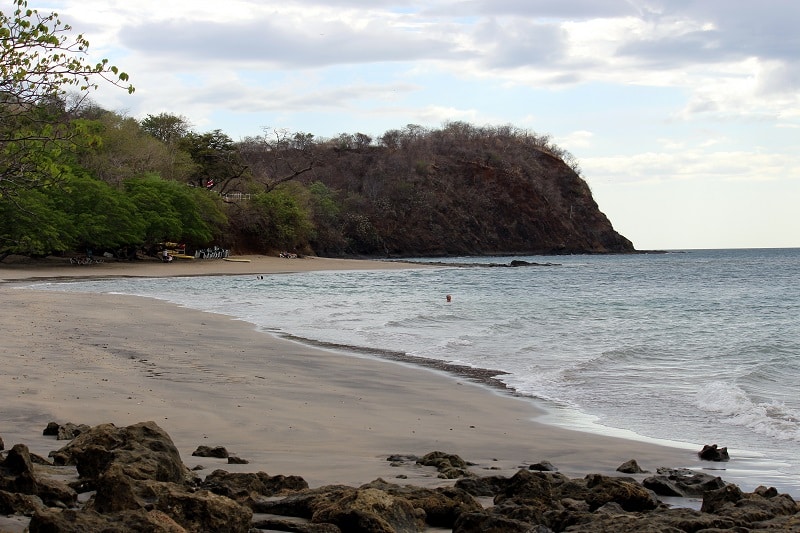 If you keep walking to the left side, it becomes much rockier so most people stay in front of the hotel beach entrance. To the right side, it's great for snorkeling as one can easily find sea urchins, fish, and coral and with gentle tides, it is also great for swimming.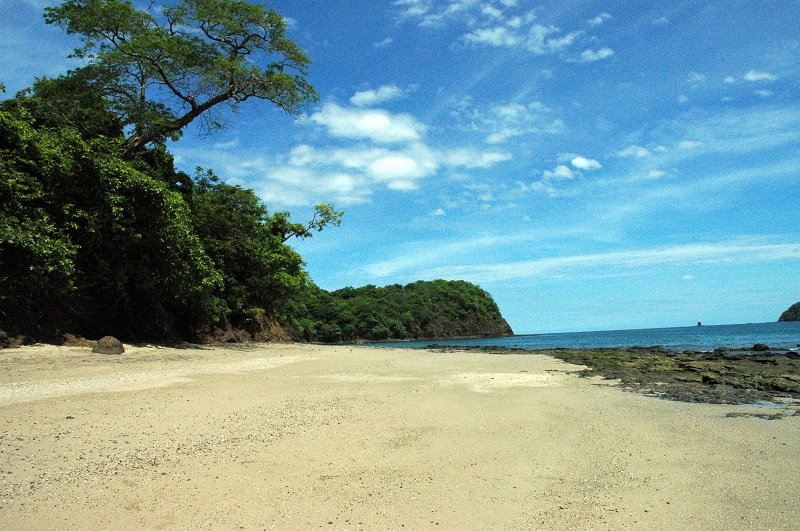 Since this beach is mostly visited by guests of the hotel but it is never super crowded.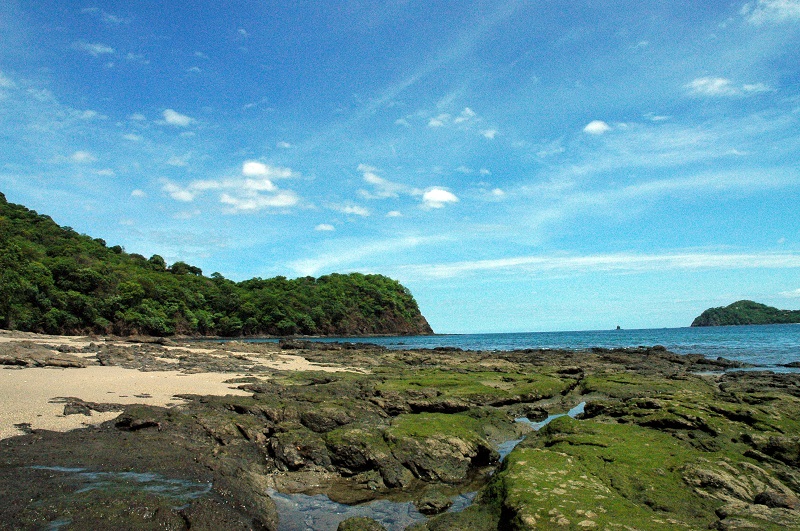 It actually has quite a relaxed and rather peaceful atmosphere. The hotel puts out chairs and umbrellas for hotel guests, I'm not positive if they rent them to outside visitors but you can ask the front desk if it's possible.
Things to do at the Occidental Papagayo
If you are a guest at the hotel, you are allowed access to the services they provide on the beach such as the kayaks, canoes and lounge chairs. There are quite a few massage therapists who have set up beds under the trees to give massages that are not employed by the hotel and anyone can pay for one.
The hotel is actually in a great location in the Gulf of Papagayo so it's a good choice if you want to use it as your home base. From the hotel, you can do plenty of day trips such as Rincon de la Vieja adventure tours, beach hopping the Gulf of Papagayo, the one day Nicaragua tour and Arenal one day tours.
For nightlife, we recommend going to Playas del Coco which is the biggest beach town in the area. It's about a 10 minute drive away and it's also the best place to see more locals.
Below is a short video of Playa Buena Costa Rica.
Read more Costa Rica beach guides here!