A night walk is one of the "must do's" in Costa Rica and lots of people ask us if a Monteverde night walk is worth it. In this post, you'll see why we absolutely think yes, a night walk in Monteverde is worth it!
There are several private reserves to do a night walk and every place and every night is different. Something that I especially liked about our night walk is that it was incredibly informative. Since the tropical cloud forest is very unique, it was highly interesting to learn more about the night life of the cloud forests.
Below are photos and a video of our night walk. We've done two and enjoyed each walk.
Animals Seen on the Monteverde Night Walk: Finca Santa Maria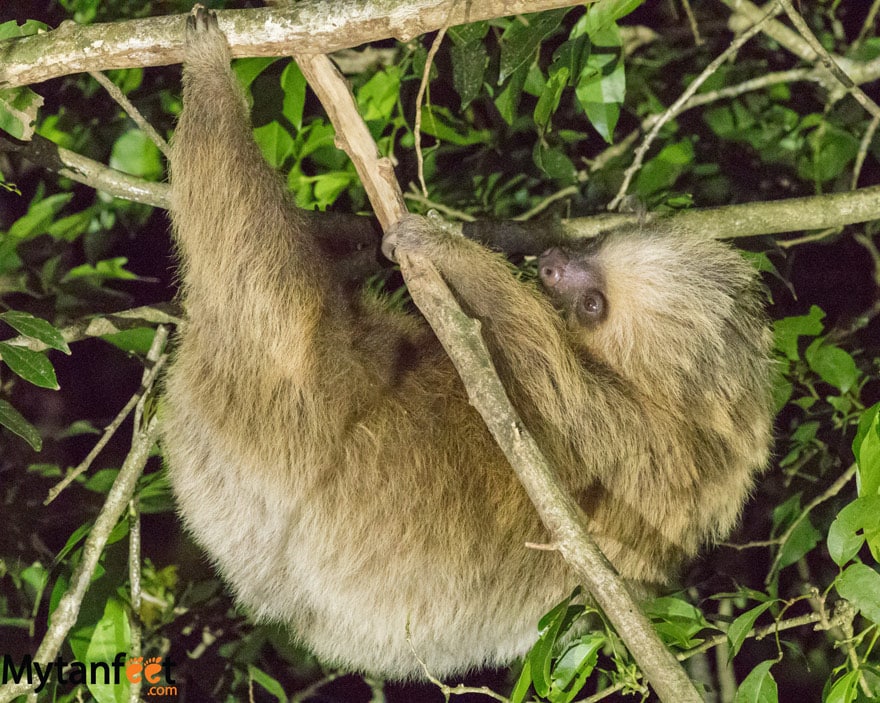 Did you know that only 2 toed sloths live in Monteverde? 3 toed sloths don't live up in the cloud forests since they don't have enough fur to stay warm.
Read more about where to see sloths in Costa Rica here.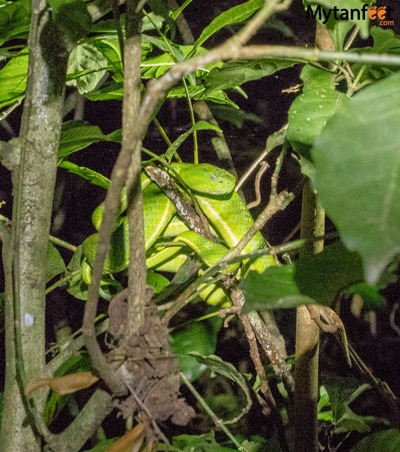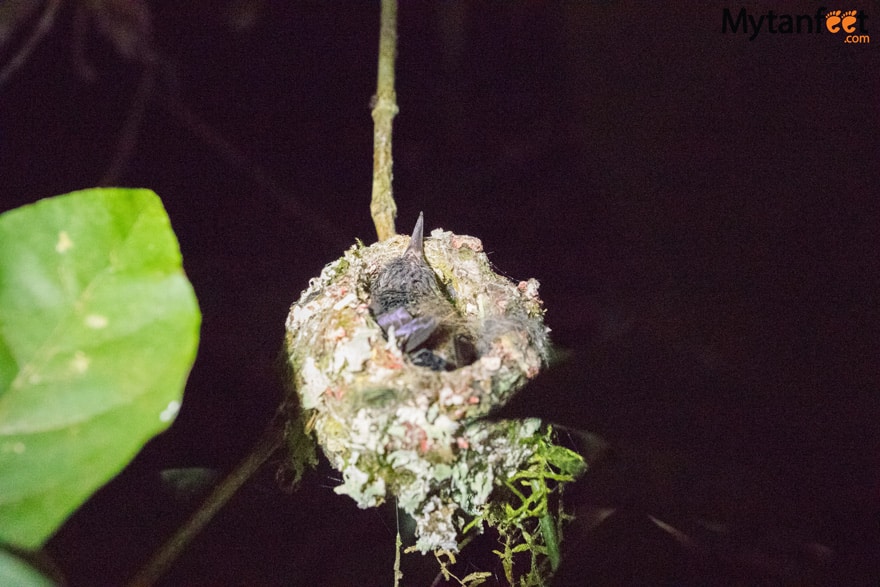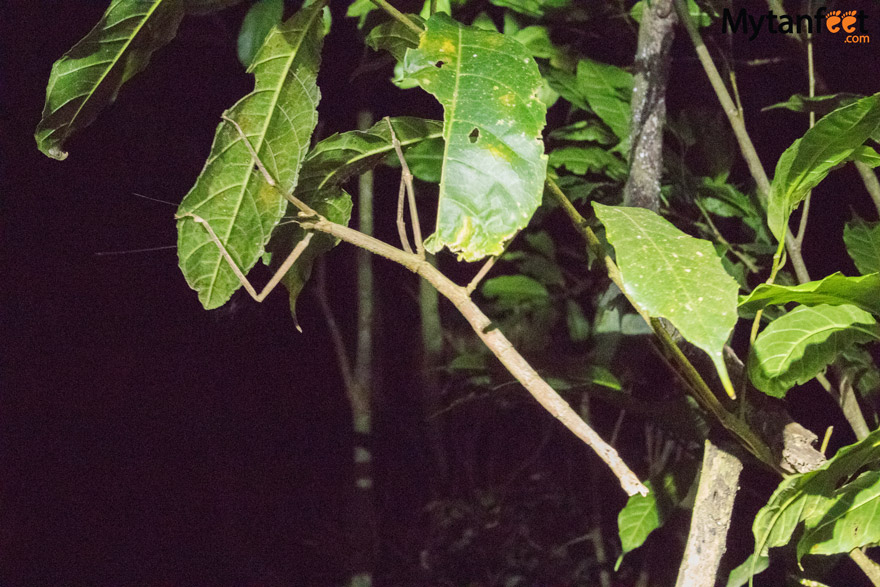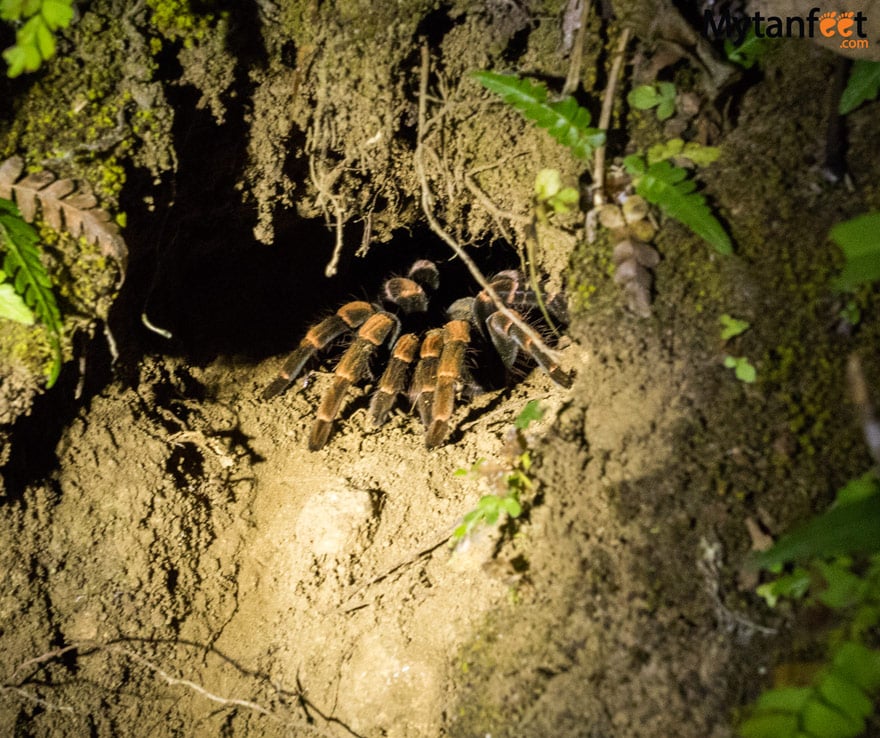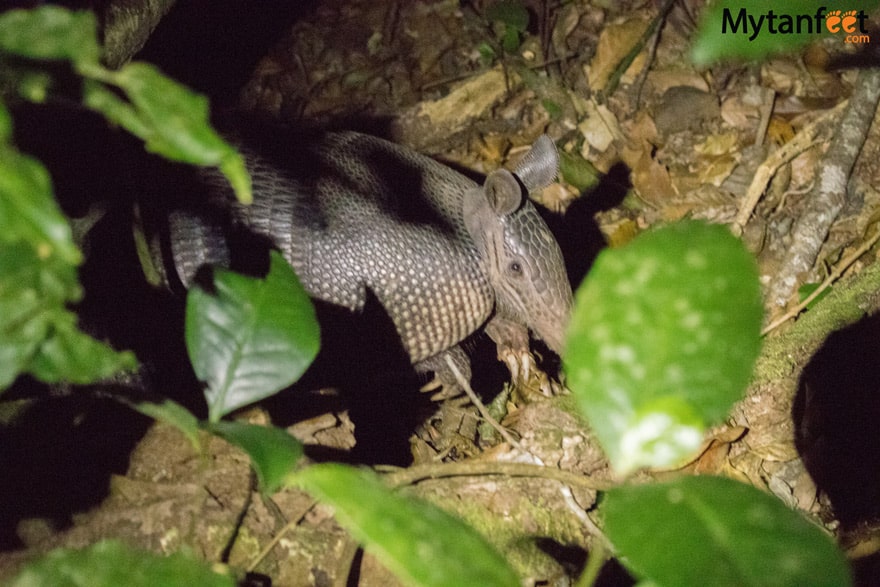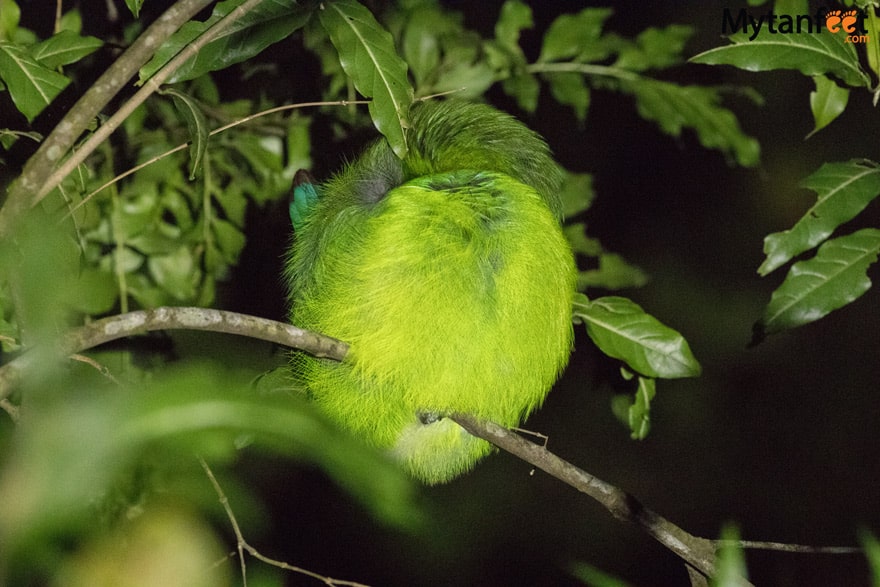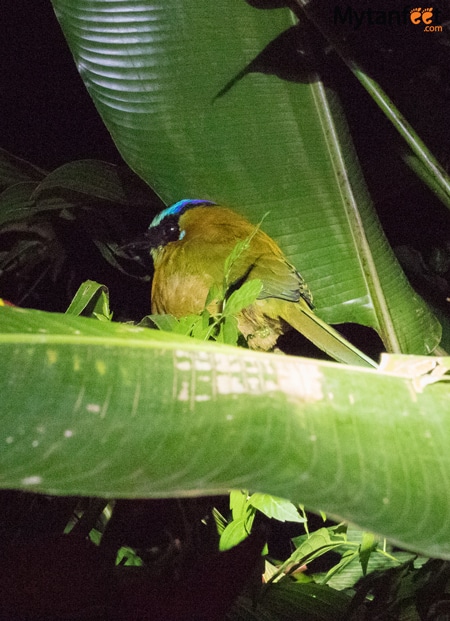 We also saw Click bugs, several different types of Katydids and other sleeping birds.
Video
Here is our video on the Monteverde night walk. Taken January 2021.
Thoughts About the Monteverde Night Walk
My group was small (5 people) so it felt very personal and we got excellent attention from Elberth. Though the reserve is quite closed (it's on 10 hectares but we only walked maybe 2 kilometers), we still saw a handful of wildlife.
As for our guide, Elberth was awesome (and I've been on many guided nature walks). He was very good at instructing us where to walk and stand to see the animals and helped us take pictures. He even took pictures for one girl who was too scared to get close to the tarantula.
Something to know about the Monteverde night walk is that every night is different. And it's not a zoo! Thanks to Monteverde's vast protected forests, the wildlife have a ton of land to roam! Don't expect to see jungle cats around every corner.
But you will see wildlife and you'll learn about these critters who live their life during the darkness of the cloud forests.
Information and Tips for Going on a Night Tour in Monteverde
About 2 hour walk.
Wear closed toed shoes and long pants.
Wear a jacket. It gets quite cool in Monteverde and it can be windy or rain.
Since you do walk for 2 hours, it's not recommended for those who have issues walking for long periods of time.
Bug repellent isn't necessary if you're going to wear long pants and a jacket. If you have shorts or a t shirt, I do recommend putting some on.
The guides have flashlights for everyone but you can bring your own if you like as the ones provided are not the strongest. Someone in my group had a headlamp which I thought was really useful.
Always follow your guide's instructions. Don't walk off the trail or touch the trees or bushes. You never know what could be hiding in there!
Do not use flash on your camera.
A telephoto lens is best for photos. I used my 100-400 mm lens
Read about other things to do in Monteverde!
Sky Adventures (zipline, hanging bridges, aerial tram)
Selvatura Park (Zipline, hanging bridges, insect and hummingbird garden)
Hiking Children's Eternal Rain Forest
Children's Eternal Rain Forest, Monteverde and Santa Elena Cloud Forest Reserve