One of the reasons why visitors fall in love with the Costa Ballena area is that there are so many under the radar beaches and natural attractions and isn't overly commercial.
Not far from Ojochal is one of those secluded beaches, Playa Ventanas. The name comes from the caves on the beach that look like little windows (ventanas means windows in Spanish). This beach is popular with locals making it an excellent spot to mingle with the Ticos and experience a typical South Pacific beach.
Here is our guide to Playa Ventanas.
Location
Playa Ventanas is in the Puntarenas province, 235 kilometers (146 miles) from San Jose and 12 kilometers (7.5 miles) from Uvita, located in the Costa Ballena, South Pacific coast of Costa Rica.
How to Get To Ventanas Beach
The only way to get to Playa Ventanas is by car. The turn to Playa Ventanas is right off the Costanera Sur highway, around the 176 kilometer marker and 5 kilometers (3.1 miles) north of Ojochal. It's 1 kilometer (.62 miles) from the gas station and there is a sign to turn right.
Parking
There is a small parking lot that costs 1000 colones or around $2. There are local "guards" at the parking lot but don't leave valuables in the car.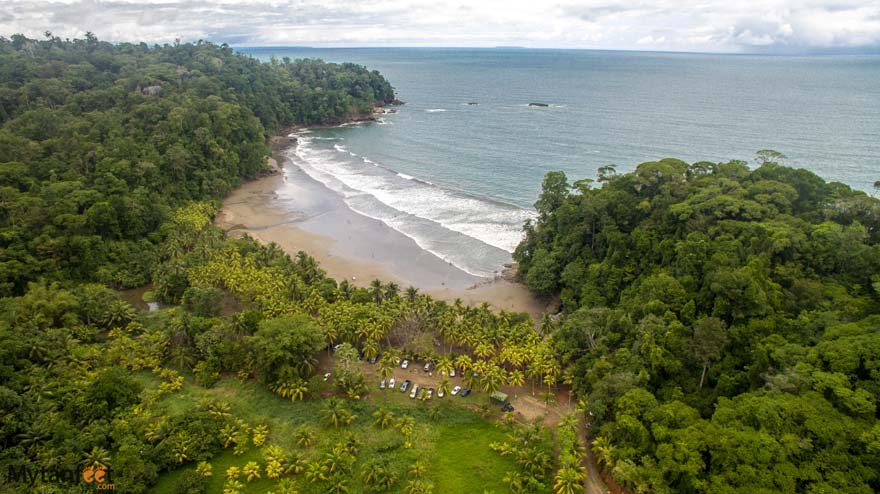 4×4 required?
The road to Ventanas beach is not fully paved, but a sedan can make it and the entrance is right off the main road. But for this area, a 4wd/4×4 is normally required if you want to explore or if your hotel is up in the mountains.
Services
None, no public bathrooms or washrooms. Bring food and water!
Is it good for swimming?
If you're swimming, be careful of riptides which happens certain times of the year. Many beaches in this area experiences riptides such as Dominical and Playa Uvita inside Marino Ballena National Park.
Ventanas Beach
When you arrive at Playa Ventanas, you can see right away why locals love it. It's in a secluded little bay, surrounded by lush rainforest, lined with palm trees and has calm waves.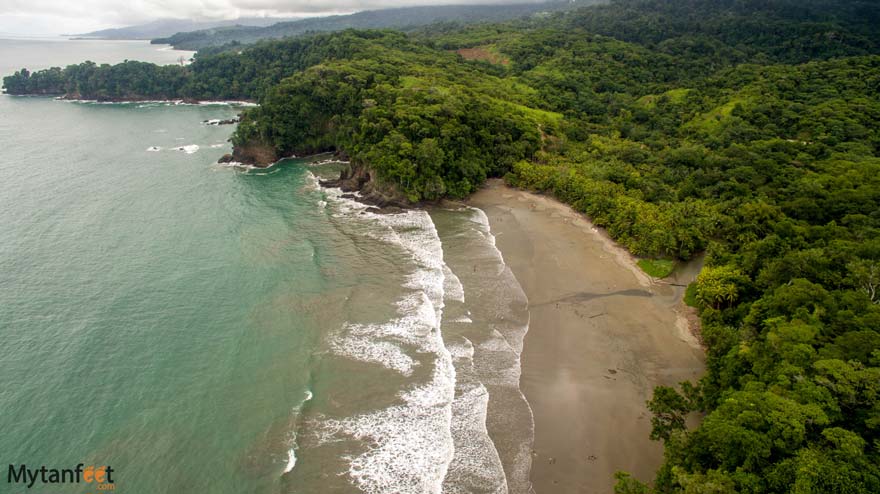 It has dark, compact sand and dark blue waters, typical characteristics of beaches in the South Pacific of Costa Rica. Thanks to the humidity and lush year round jungle, it is possible to see monkeys and hear toucans and macaws!
Since it easy to get there, has an ample parking lot and fun waves, it's a popular beach for locals to go on the weekends. You'll see many families playing futbol, having a picnic and exploring the fascinating caves on the north end.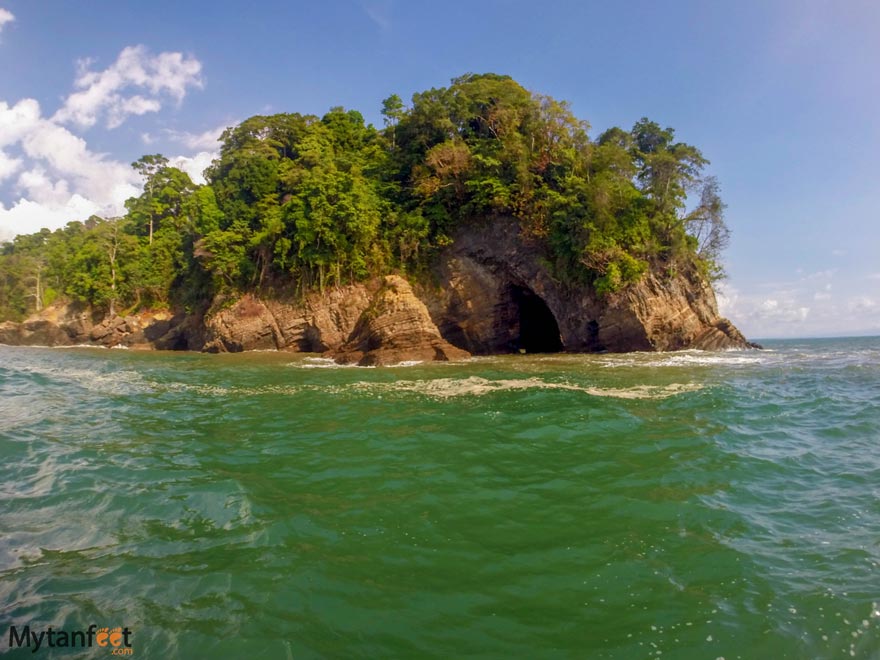 The Caves
There are two caves on the north end of the beach, formed from the surrounding mountain. During low tide, you can actually walk through the first one! But make sure to get out during high tide because the waves come up so high, they burst through so fast that the water turns into a mist as it passes through.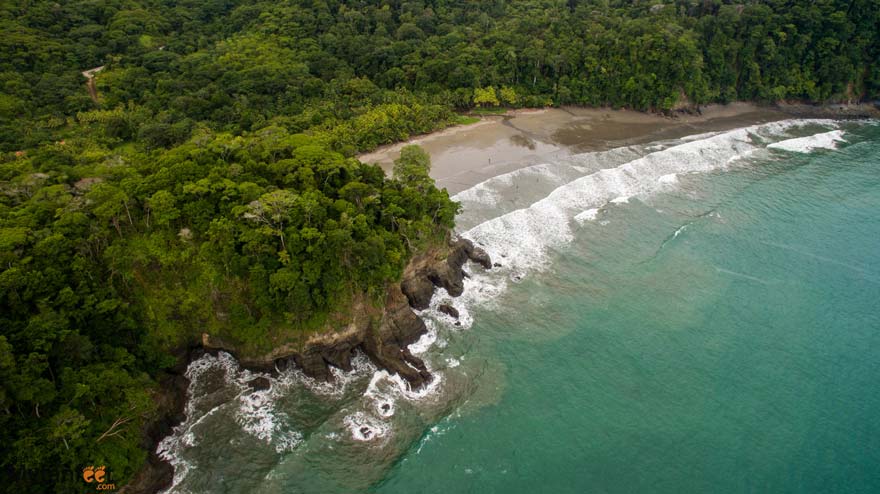 The caves make for great photo opportunities, in case you're looking for a new Instagram photo!
Read about other similar beaches in Costa Rica below!
Playa Dominicalito: Small beach near Dominical that has fun surfing waves
Playa Calzon de Pobre– Small white sand beach, under the radar, no touristy. In Guanacaste by Playas del Coco
Pochote: Dark sand beach in the Nicoya Peninsula by Paquera. Has camping facilities and Scarlet Macaws. Near Tambor, not that touristy.
Pelada: White sand beach in Nosara
Iguanita: Dark sand beach in Culebra Bay, 4×4 required.
Linda: Long surfing beach by Dominical