For those of you staying in Manuel Antonio or Dominical and want to explore, jump in your 4×4 and head to Playa Linda! This amazing beach near Dominical is a local secret, with only a handful of tourists. It's the perfect beach to explore, as it's not incredibly difficult to get to but it does require a bit of an adventurous spirit.
Here is our guide to the beautiful and appropriately named, Playa Linda.
Map
Playa Linda, Costa Rica map

Playa Linda is a 15 minute drive from Dominical and a 40 minute drive from Manuel Antonio in the Puntarenas province of Costa Rica.
How to Get to Playa Linda, Costa Rica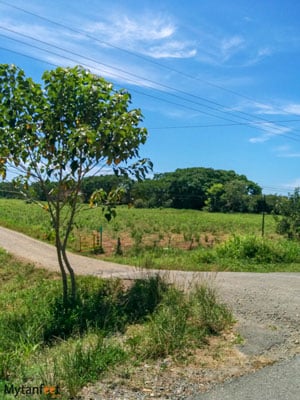 From Dominical, drive north on the Costanera Sur highway (Route 34) about 11 kilometers (~7 miles) until you see a couple tall red cell phone towers on your right hand side a little bit past Hatillo. If you drive past Matapalo, you've gone too far. You'll see a dirt road to your left and that is the entrance to Linda. It'll take you to the beach and you can park under the trees.
You can also drive all the way to Matapalo town and drive through town to get to the beach parking lot. You'll see signs for Playa Matapalo.
Parking
There is no dedicated parking lot but you can park anywhere under the trees. Playa Linda is a long beach so there is a lot of space. Make sure not to leave valuables in the car as there is no security.
Services
None
4×4 required?
The road turns into an unpaved road once you turn off the main highway so it will be much more comfortable to have a high car. For this area, the Costa Ballena, a high car is highly recommended and necessary if your hotel is up in the mountains or you want to explore. However, you can make it slowly with a sedan.
Swimmable?
This is a surfing beach so you can play and have fun in the waves close to shore, but be careful if you go far out.
The Beach
Playa Linda is a long, dark sand beach that has bright blue waters and lots of palms trees. One of the first things that'll come to your mind when you arrive at the beach is just how vast it is. If you look both directions, all you see is coastline and nothing more!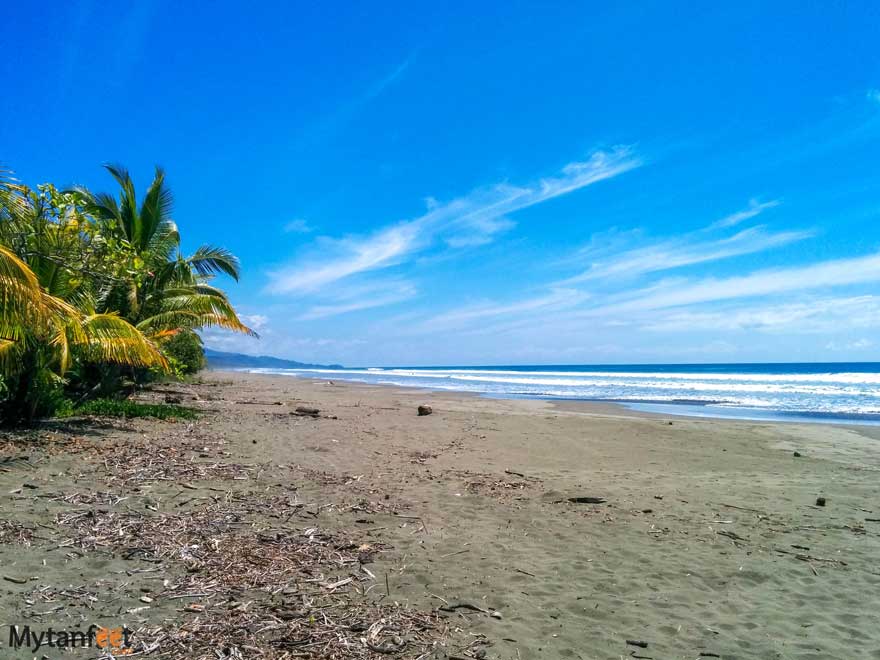 Playa Linda and Playa Matapalo actually run into each other, forming one extremely long beach encompassed by palm trees as far as the eye can see. It feels like the sand goes on forever!
The beach is perfect for running, walking or just relaxing. The waves are fun to play in and are good for surfing at times, but watch out for rip tides!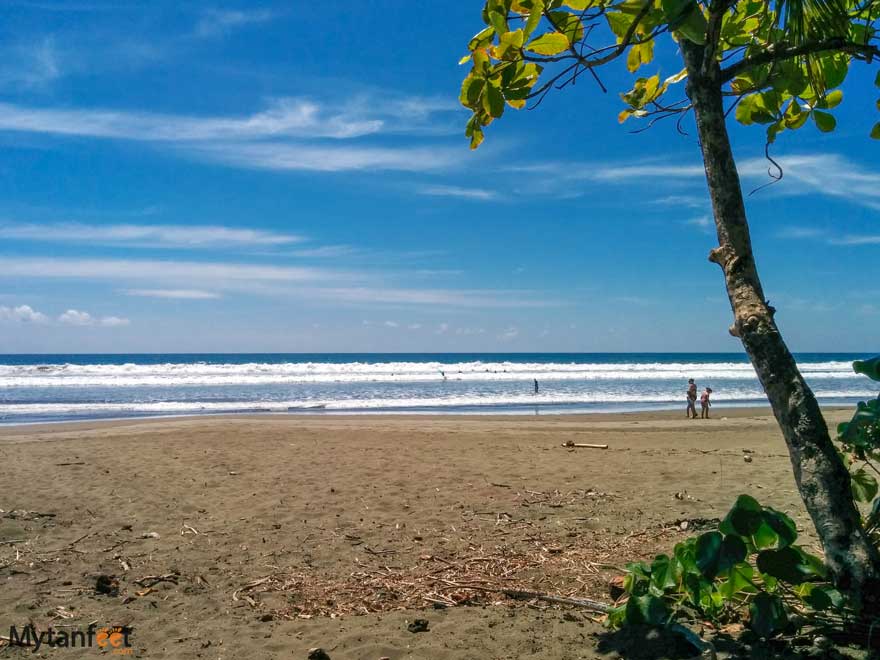 All the palm trees on the beach make the perfect spot for a picnic or nap. You can also bring a hammock for more relaxation.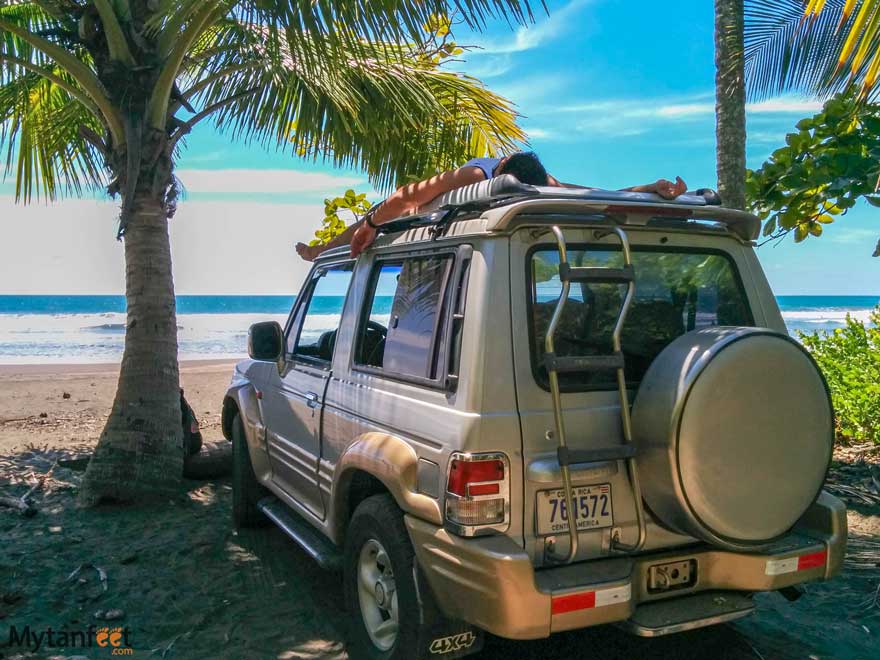 We saw some surf lessons going on at Playa Linda when we visited. Waves were good for beginners and the beach is so long that you don't have to fight for waves at all! Sunsets are also beautiful at Playa Linda and is an excellent place to get iconic sunset photos!
Playa Linda is best as a day trip as there isn't anything around there in terms of hotels and businesses. We spent one day there during our trip to Dominical and loved how empty, vast and peaceful it was compared to Playa Dominical.
Read about other beaches like this one!
Playa Marbella in Guanacaste. Undeveloped surfing beach.
Ventanas in Ojochal. Local favorite dark sand beach with caves.
Hermosa in Uvita. Long, dark sand beach with nice surfing waves.
Langosta in Guanacaste. White sand beach with a rocky shore and surfing waves. Luxury beach community
Playa Negra in Guanacaste. Surfing beach in southern Guanacaste. Small town.
Playa Pochote in Nicoya Peninsula. Small dark sand beach near Paquera. Has camping and Scarlet Macaws