To continue my reflection on completing my first year living in Costa Rica, I realized that there were a few things I wish I knew before moving to Costa Rica.
Maybe they would have helped me adjust easier and maybe not but I'm positive that they sure would have made at least a little difference!
So in case you're thinking about moving to Costa Rica or wonder what it's like, here are 6 things I wish I knew before I made the big move.
6 Things I Wish I Knew Before Moving to Costa Rica
How to drive a manual
I honestly regret not learning when I was living in the States because the driving there is so much easier for learning. Many cars outside the States are manual and renting an automatic is more expensive most of the time. So before you move to Costa Rica, learn to drive a stick! It's incredibly useful for the rest of the world too.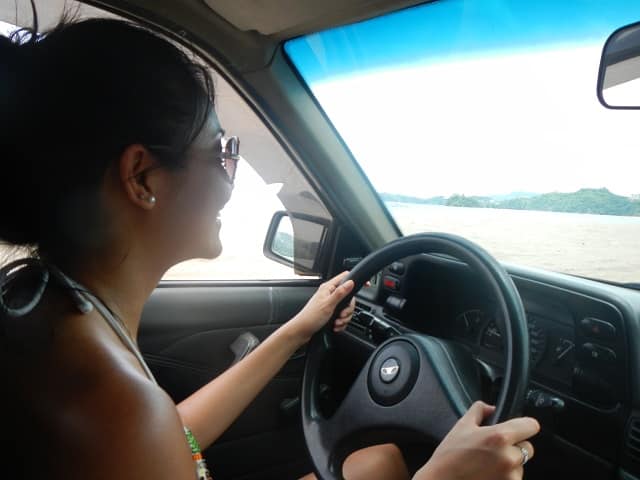 For the first few months when we moved to Coco, we lived in a hotel on top of a very steep hill so I was stuck there quite a few times when Yeison wasn't able to give me a ride. I would walk to town to get to work which took me nearly an hour under a sweltering 95 degrees.
If you're planning on renting a car for your first few days before you decide if you want to buy one, take advantage of our exclusive car rental discount!
A basic understanding of Spanish
I came to Costa Rica with basically zero knowledge of Spanish. I wanted to take a class at my university but it wouldn't fit in my schedule and I ended up studying French instead.
I knew some basics such as "hola" "gracias" and "estoy perdido" but not knowing the language is a huge barrier and made my culture shock much more intense. I did my research online and found a great website, Duolingo.com that helped me learn fast.
I'm not 100% fluent or anywhere near it but I don't feel lost anymore when we're having dinner with our friends and I feel confident to talk to people.
Ahorita, yo puedo hablar con más gente! Que dicha!
It's a great feeling to realize that you can actually understand and you're not behind the tree anymore. It makes meeting people much easier and I'm not restricted to only talking to people who know English. So before you make your big move, take a Spanish class. Try Duolingo for free! One of the biggest mistakes expats make is not bothering to learn Spanish since they miss out on connecting with locals and truly experiencing the culture.
Learn some basic Spanish with our introductory guide!
How to clean, and cook fish
Here in Coco, it is fairly easy to grab a pole and catch dinner. Yeison and a couple of our friends have gotten into fishing and they take it seriously, like going out to fish at 5 in the morning and coming back at 2pm with three coolers full of fish. He's also recently gotten into sportfishing and have been catching super big ones!
I love eating fish but I never knew how to cook it. Or clean it. There have been so many times when Yeison comes back with bags of fish and I would toss it in the freezer and forget about it. Then I'd end up throwing it out because too much time has passed and the fridge was getting a funky smell.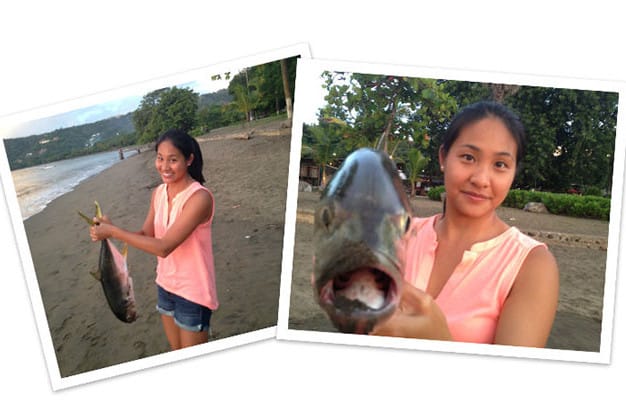 Yeison's fisherman friend taught me how to properly scale and clean fish and I've looked up some great recipes so now when Yeison brings fish back home, I immediately clean it and prepare it to make a delicious dinner instead of wasting it all.
I found myself cooking from scratch much more when I moved so I wish I knew more recipes by heart. But thankfully there is the Internet!
How to fix household items
A couple months after I moved, I noticed that my laptop charger stopped working. I was ready to throw it away but there was nowhere in Coco or Liberia to buy a Lenovo charger. Buying electronics is incredibly expensive in Costa Rica too so I was at a loss for what to do! Thinking that I had to order one online and have it shipped to Costa Rica, it never occurred to me to see if I could fix my charger.
This is a very "American" thinking because we are used to throwing things away and buying a new one once something stops working. However, what do you do if you can't? Yeison opened up my charger and we found the broken wire, cut it and reconnected it. Como nuevo!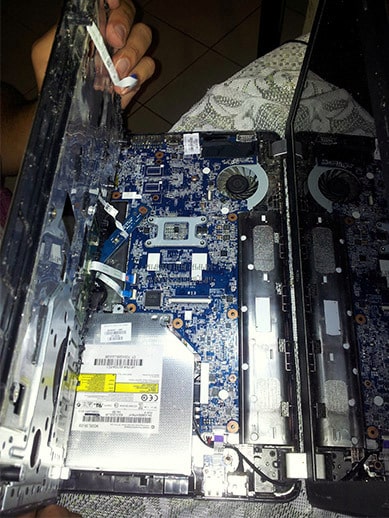 Sometimes you can fix it, sometimes it's a complete loss but there is no 1800 number here that we can just call and have them ship us a new one so you have to improvise a little.
Yeison has shown me how to hot-wire a car, change a flat tire, fix our fish tank's filter, fix a hot water breaker, clean a laptop fan, fix a hole in my bike tire and more. Wow I really didn't know how to do anything before.
The world of blogging
We started this blog about 7 months after I moved to Costa Rica and I do wish we had started before I left. I would have loved to have kept a record of my progress since moving here and of our relationship.
I've always kept a written journal but it's much more fun and efficient to have a blog because it just takes a couple of clicks if I want to remember about one of our trips or show pictures to my friends.
A blog makes it easy to be able to share my life with my friends and family back home. Having a blog also got me interested in photography which I wish I would have started learning about earlier so that I could have better photos of my first year in Costa Rica.
Since I moved down in the peak of rainy season, all my photos from the first few months are kinda grey and gloomy and I could have learned how to photograph rainy days a lot better.
Opened more credit cards
I should have looked more into getting credit cards for cashbacks, miles and points. After all the traveling and the money we spent traveling, we probably could have qualified for a few free flights and other benefits. Having a credit card that has no international fees would have been handy too.
Before trips we always stock up on items and it would have been smart for me to have a credit card that gave me more benefits.
What are some things that you wish you knew before you went abroad? I would love to hear your thoughts!