Looking for a unique hotel in Costa Rica? Consider staying in a tent! Glamping in Costa Rica is growing slowly but steadily and one of the first hotels in Costa Rica to implement tents is Hacienda Pozo Azul in Sarapiqui.
We stayed at Hacienda Pozo Azul for a few nights and it is truly a place for those who want to soak up as much nature as possible. Read our review for more information and what our experience was like!
Location
Hacienda Pozo Azul is in La Virgen de Sarapiqui in the Heredia province, 66 kilometers (41 miles) and a 2 hour drive from San Jose Airport. Sarapiqui is a canton in Heredia, famous for their sustainability, nature, rafting and wildlife.
Property
Their property is split into two sections: the operation center for the on-site activities and the tents. The main area is the operation center where they have a restaurant, an organic garden, farm, horse stables and zipline and rafting center.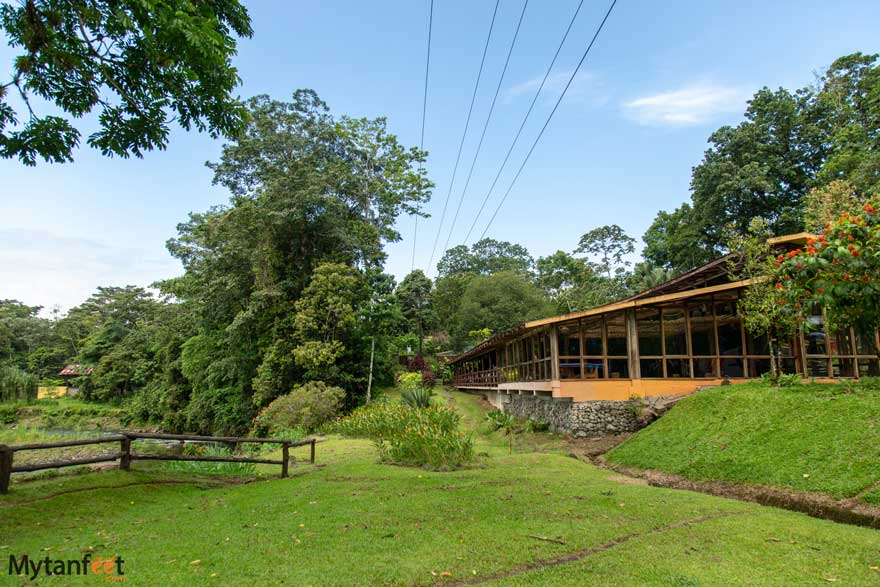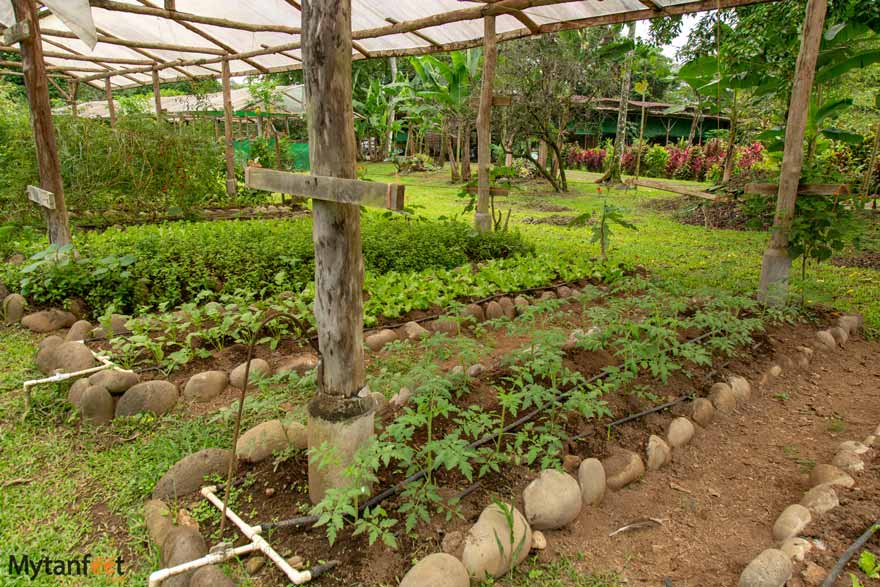 If you do any of their activities, you'll go here to gear up and get ready. If you're staying at their tents, you need to drive a little bit further.
Tents
Although Hacienda Pozo Azul is well known for their river rafting and on site activities, their campamento de tiendas (tent camp) offers an immersive experience in nature. To get to the tents, you need to cross the bridge and drive down a very bumpy road for about 5 minutes. You'll see a large Hacienda Pozo Azul tent sign on your left. Drive in and there is a small parking lot by the reception. photo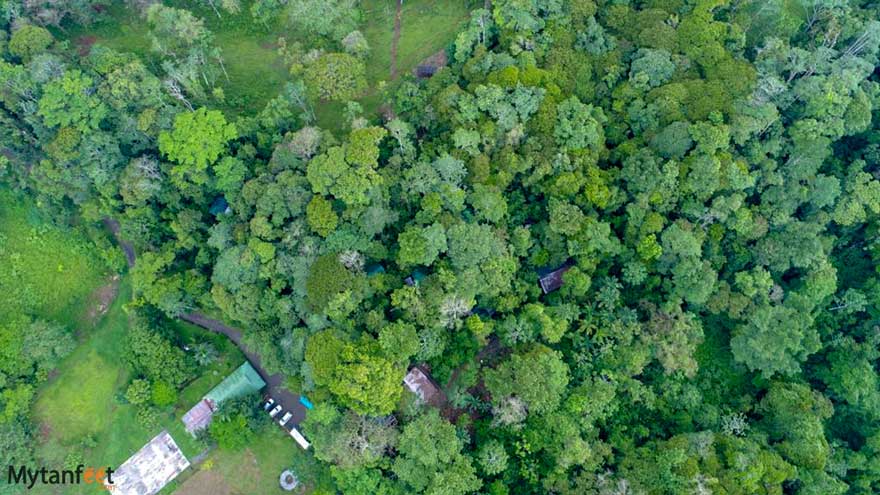 Hacienda Pozo Azul has 30 suspended tents, each with their own private bathroom and deck. All tents come with king or queen size beds.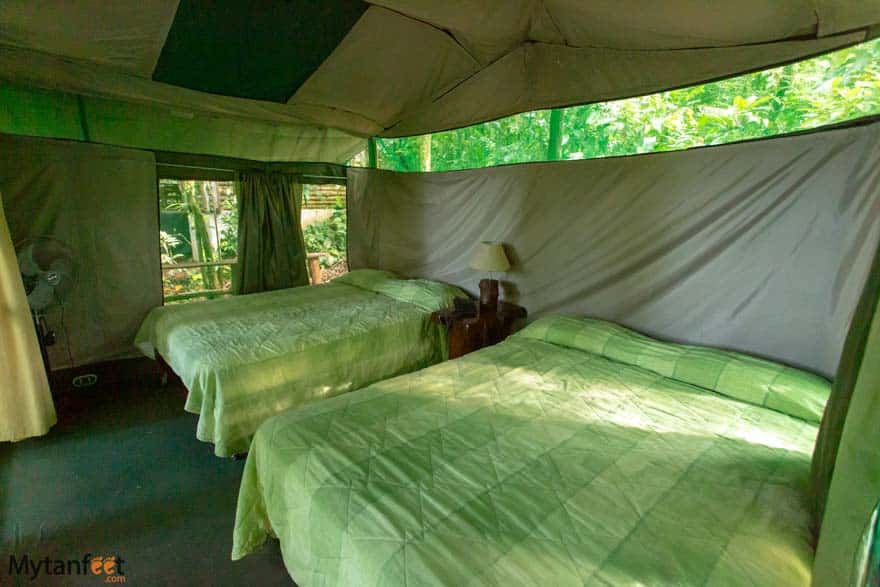 The tents do have electricity with sockets, a lamp and a fan. No air conditioning but the fan was fine for us at night, especially to help shoo away the bugs while sitting on the deck. There is free Wi-Fi at the lobby and the dining area.

All tents have a private bathroom with solar powered hot water. One of the inconveniences is that you have to call reception every time you want hot water. There were many times when I called and nobody answered. If it was raining, the receptionist didn't want to turn on the solar power so I had to wait an hour.
At night, it is so peaceful and quiet with just the sounds of the jungle!
Restaurant
There is a restaurant at the operation center and at the tent camp. The restaurant uses ingredients from their organic farm which also includes chickens, fish and pigs. It wasn't gourmet or anything, but filling and very fresh!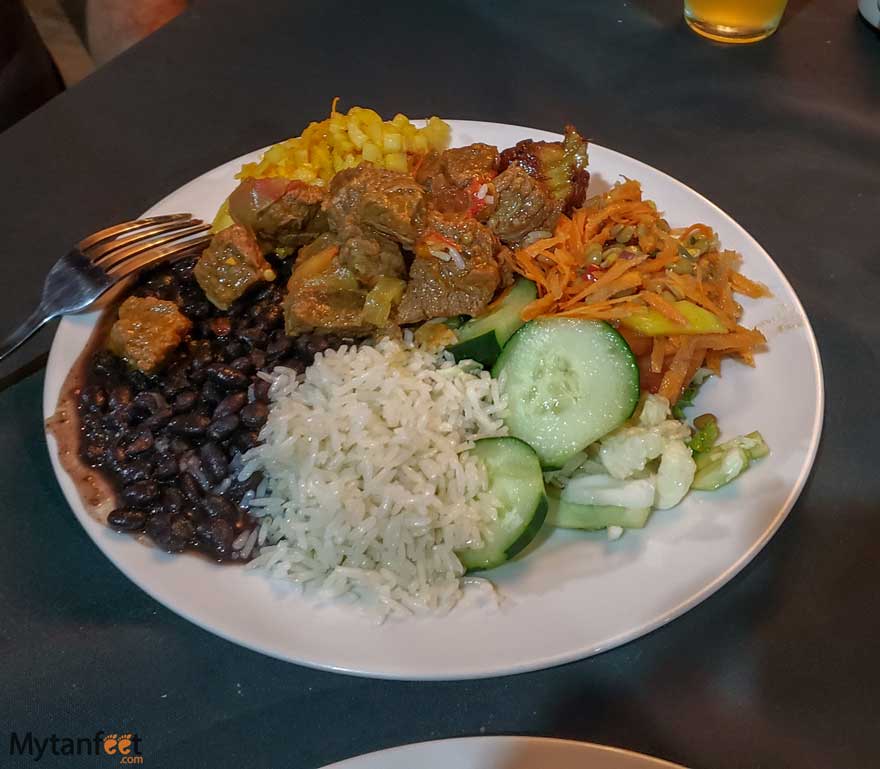 Activities
Hacienda Pozo Azul offers ziplining, canyoning, white water rafting, horseback riding, an organic garden and farm tour, a guided walk, cooking classes and a safari float right on their property.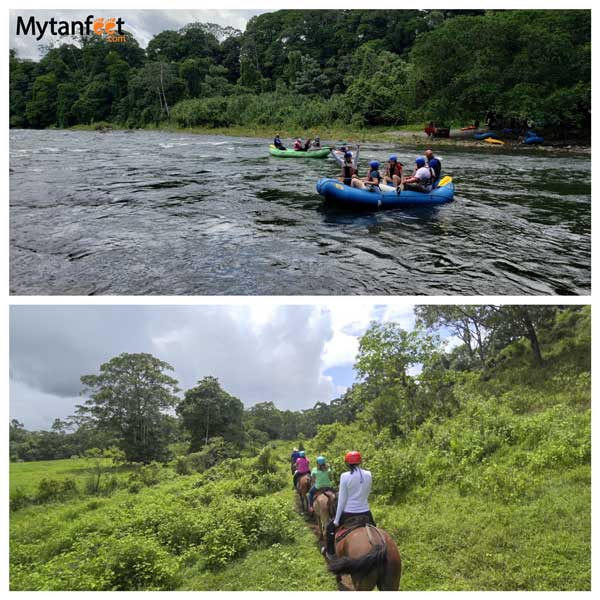 Many people spend 2 nights at Hacienda Pozo Azul so they have one full day to do their adventures and experience the tents. There is also a short trail from the tents to Sarapiqui river where you can cool off in the river and see toucans and river birds flying about.
Video
We made a short video of our stay at Hacienda Poza Azul so watch it to see what it's like!
Overall Thoughts and Things to Know
First of all, these are not glamorous camping tents and it's very important for anyone booking their stay there to know this. There are bugs and no air conditioning, additionally this area is extremely humid. Tents are simple and has limited hot water. But don't let that frighten you from staying there! It's excellent for anyone who does want to experience the rainforest and the novelty of the tents.
Your reward is a special experience that not not many people will have. Staying in a tent is quite unique and it allows guests for a closer stay in the jungles of Costa Rica without completely giving up all the comforts.
The staff is very nice, the property is lovely and it's very convenient that they have many activities on site. If this sounds exactly like the place you'd like to experience in Sarapiqui, then you should definitely stay at Hacienda Pozo Azul for a night or two! It's the perfect amount of time to enjoy the tents and soak up all the nature.
Tents run around $80 to $120 a night. Click here to book your stay!
Want to do their activities?
If you want to do the Sarapiqui white water rafting excursion, their zipline or any of the activities Hacienda Poza Azul offers, please contact us and we'll help you book them!
Read our other hotel reviews below!
Manoas (A glamping resort in Uvita)
Adventure Inn (San Jose, get 10% off)
Hotel Bahia del Sol (Potrero)
Selva Verde Lodge (a nice ecolodge in Sarapiqui, better for those who aren't interested in tents)
*Thanks for Hacienda Poza Azul for hosting us. All thoughts and opinions are our own.*