If you're looking for a comfortable and clean place to stay in Sarapiqui, check out Selva Verde Lodge. We stayed here for two nights and had a very nice time at this eco-lodge. Read our review for more information!
Map
Selva Verde Lodge Map
Selva Verde Lodge is 77 kilometers (48 miles) and a 2 hour drive from San Jose. It is located in Chilamate, Sarapiqui.
The Rooms
The property is quite big with 6 different types of accommodation available from standard rooms to a fully equipped apartment. I would say this is one of the nicer lodges in Sarapiqui with clean, well laid out facilities and rooms for all types of travelers.
We stayed in one of the Sarapiqui rooms near the Sarapiqui river which is on the same side of the road as reception and restaurants. Our room was a simple, two queen bed room on the second floor. It had a fan, private bathroom, a desk and two queen beds.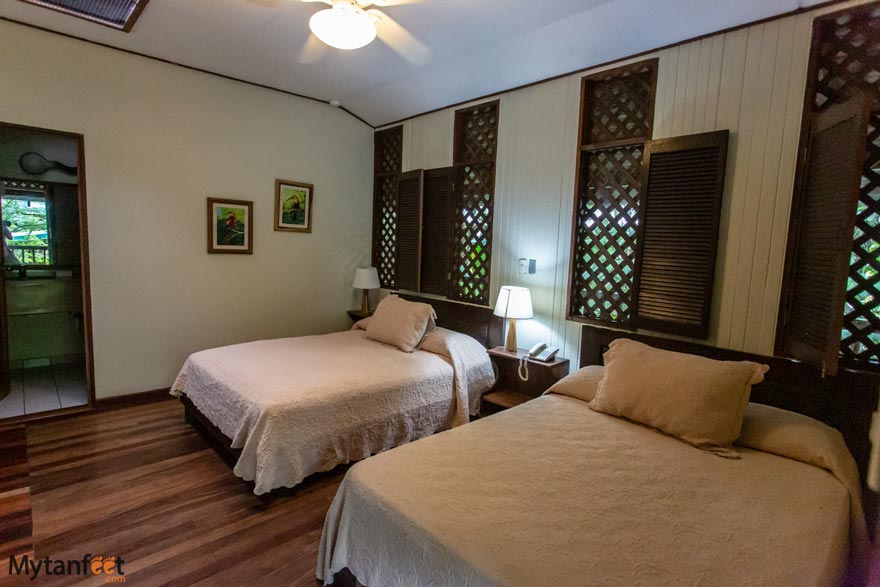 Some of the rooms in the same building as us had a hammock outside but as we were at the entrance of the walkway, we didn't have a hammock.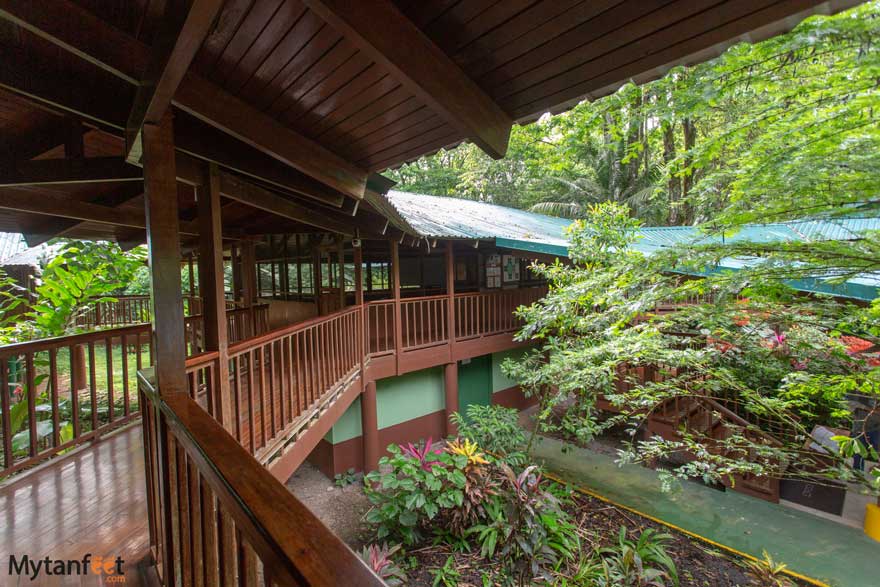 Our room was only a 5 minute walk to reception and the restaurant which was very convenient. As we were visiting in June, unfortunately it was quite loud as there were many school groups and the shutters only have screens, so noise travel easily. If you want a quiet room, I highly recommend the bungalows.
Something to note about Selva Verde Lodge is that it's right off the main road so traffic noise is apparent throughout the rooms close to the reception and road.
Property

Selva Verde Lodge has an admirable history and it shows throughout the property. Back in the 1980's, 500 acres of rainforest in Sarapiqui was up for sale and occupied by squatters, destined to be sold to loggers or farmers. However, one woman managed to purchase the land and through many negotiations and lots of hard work, turned it into what Selva Verde is today: a leading eco-lodge as well as a haven for flora and fauna and favorite among birders and nature lovers.
The original building still stands, now remodeled into rooms. They have a pool, excellent Italian restaurant and short trails around the property. The lodge is a popular place for scientists and biologists as they have a learning center, workshop spaces for students and meeting rooms.
Selva Verde Reserve Guided Walk
Although we highly enjoyed the food and walking the hotel grounds, the highlight of our time at Selva Verde Lodge was a guided walk through their private reserve. Visitors without a guide cannot enter this reserve, making it an even more special experience. We booked a 2 hour morning walk for $25 USD per adult and it was only us so we had a private tour.
Ronald was our guide and despite the rain, we still saw a few animals and learned a lot about Sarapiqui. Below are some photos from our walk.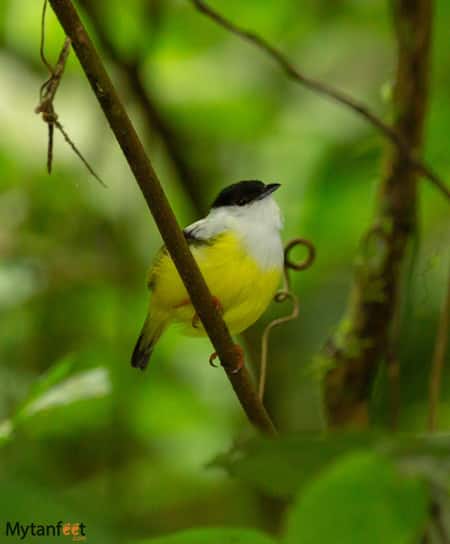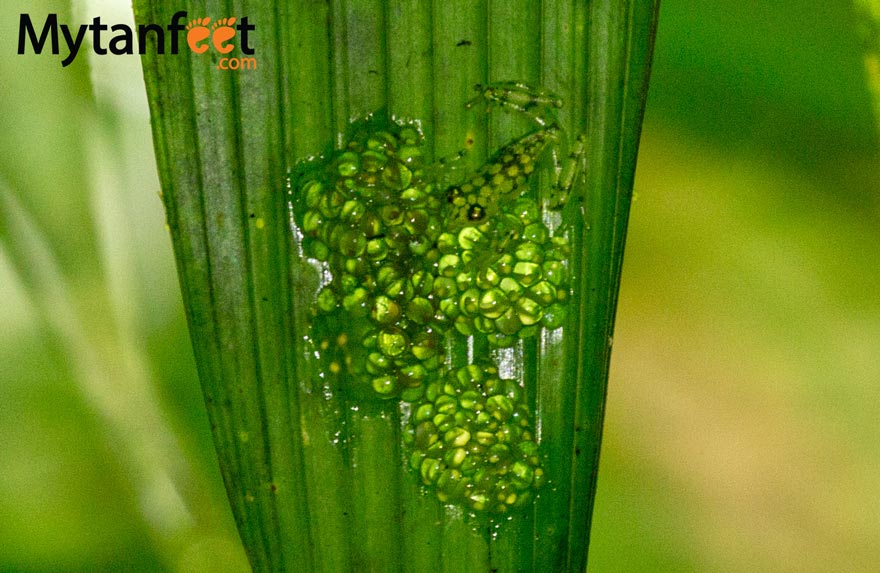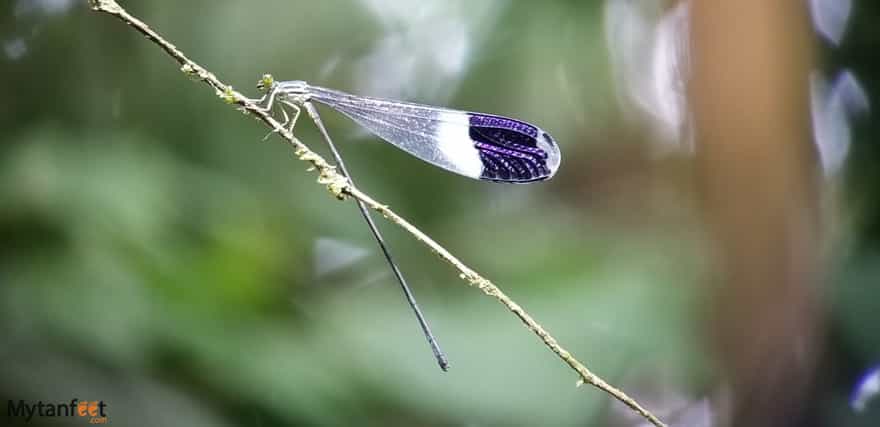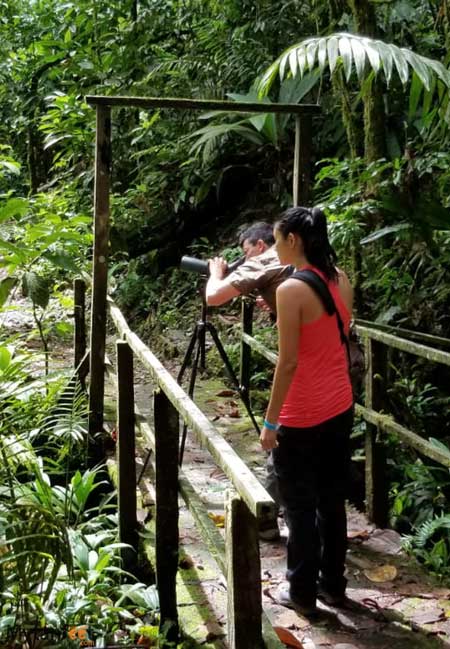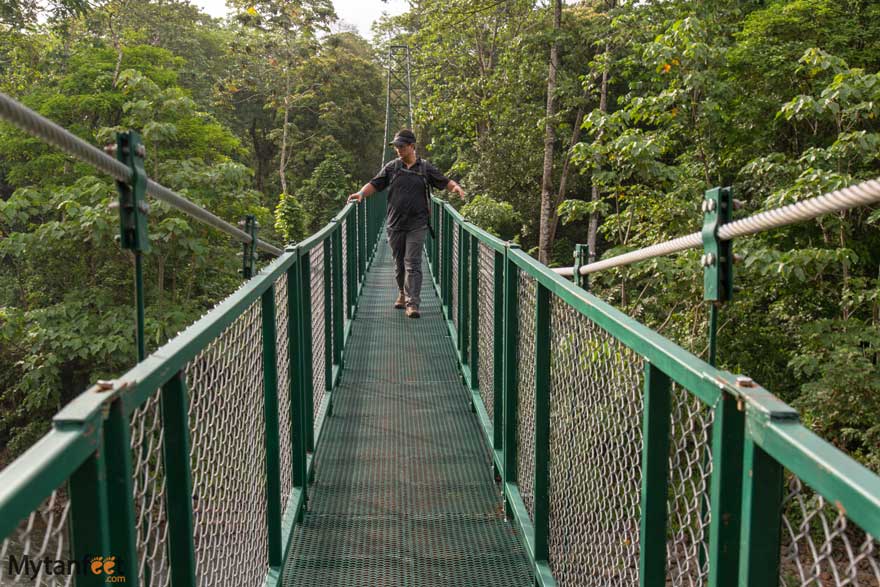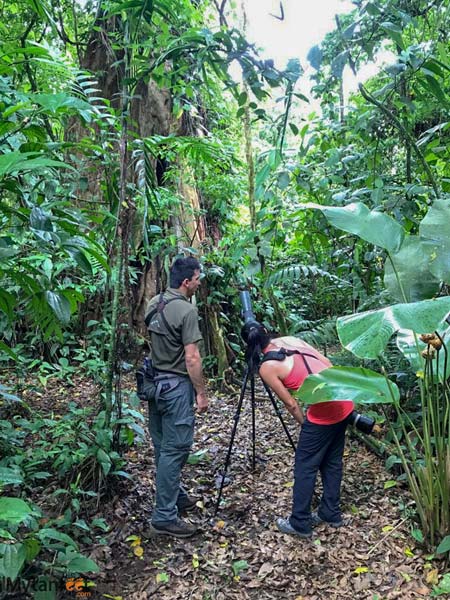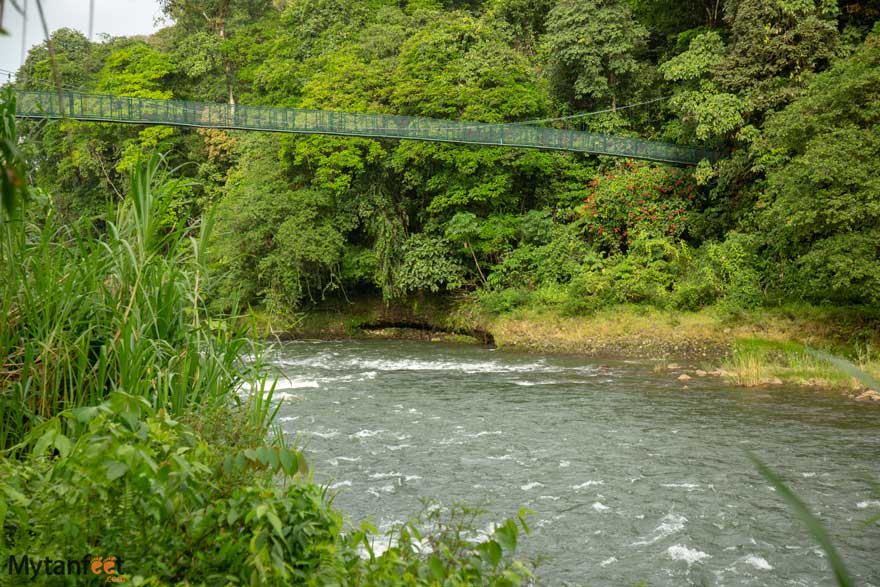 Thanks to their well known status as a leading eco-destination in Costa Rica, nearly all the guides from Sarapiqui are locals and are extremely knowledgeable. We've done many guided walks in Costa Rica but this was one of the most informative guided walks we've ever done in Costa Rica. Ronald was very informative, patient and trustworthy as the three of us trekked through their private rainforest.
You can do guided walks at their reserve even if you're not a guest. If you want to book a guided walk (they also have birdwatching and a night walk), please contact us!
Overall Thoughts
Most people spend 1-3 nights in Sarapiqui and Selva Verde Lodge is an excellent place to spend your nights, especially for birders and nature lovers. Their protected reserve means the rainforest is literally at your doorstep and their extremely knowledgeable guides will only enhance your experience and appreciation for it. It's in an ideal and convenient location to explore Sarapiqui with comfortable rooms, very good food and extremely nice staff.
We also saw toucans and monkeys around the property (the pool is a good place) and they have a bird feeding station at breakfast. Unfortunately it rained the mornings we were there but you can normally see a lot of bird activity there.
The only cons during our time was what I mentioned previously about traffic noise and thin walls. Also as we visited in June which was the height of student group season, it was noisy. If you're visiting during the North American summer vacation months (end of May to beginning of Sept), do know that you will see a lot of student groups. Other than that, we had a wonderful time at Selva Verde Lodge.
Huge thanks to Selva Verde Lodge for hosting us. All thoughts and opinions are our own.