Drake Bay is one of the most remote places in Costa Rica, tucked away in the northern corner of the Osa Peninsula. The serene atmosphere, isolation and close proximity to Corcovado National Park makes it a sought after destination for visitors who want to get away from the crowds and experience the Southern zone. Though the bay doesn't have Caribbean-like white sand beaches, the beauty comes from the lush jungle enveloping the bright blue waters of the bay.
For those who want to enjoy all Drake Bay has to offer in style, there is one hotel that offers comfort and luxury all while surrounded by pure natural beauty: Tranquilo Lodge. Want to know more? See it for yourself in our 10 photos that will make you want stay at Tranquilo Lodge.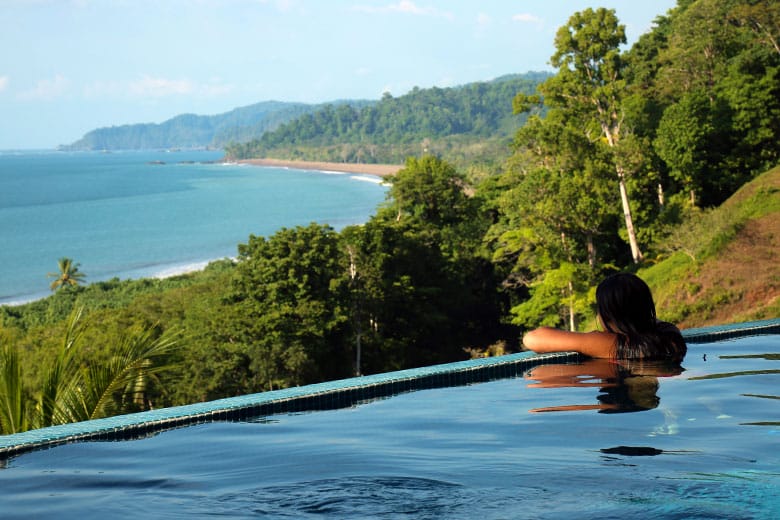 Up at the top of the hotel where the exclusive deluxe cabins are is a beautiful infinity pool. Though the pool isn't very big, it is deep and has panoramic views of the bay. And as you can see, it's not a bad place to relax after a busy day snorkeling/hiking/fishing/exploring.
The exclusive deluxe cabins are one of a kind. Each cabin has their own furnished porch, the spacious room has a plush king size bed and the outdoor shower is a unique experience in itself. You have both pool and ocean views and you're right next to the rancho.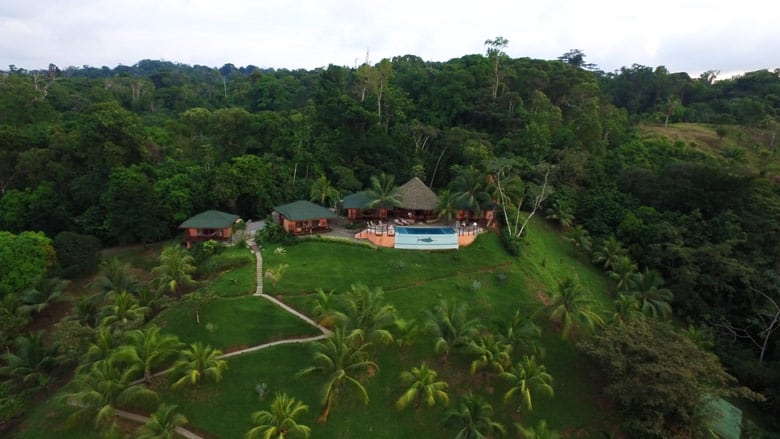 Because the top level of the hotel is surrounded by jungle, it is possible to see all sorts of wildlife. We were woken up every morning to the loud chatter of parrots and one afternoon, I was lucky to hear them close by. I took no more than 10 steps from my room, looked up in the trees and saw these colorful birds perched not too far from me.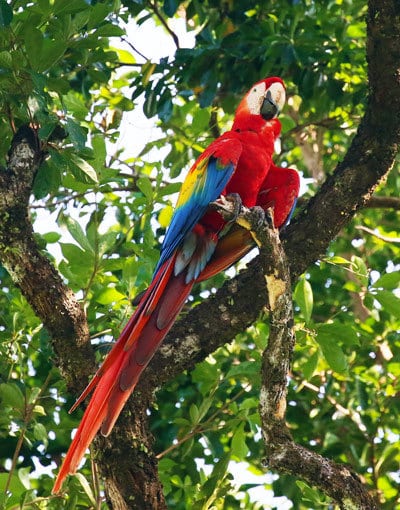 We saw many Red-lored parrots and Scarlet macaws fluttering around the hotel, some in flocks more than 10! It was amazing to see their vivid colors of blue, red, yellow and green flash against the baby blue water and dark brown sand.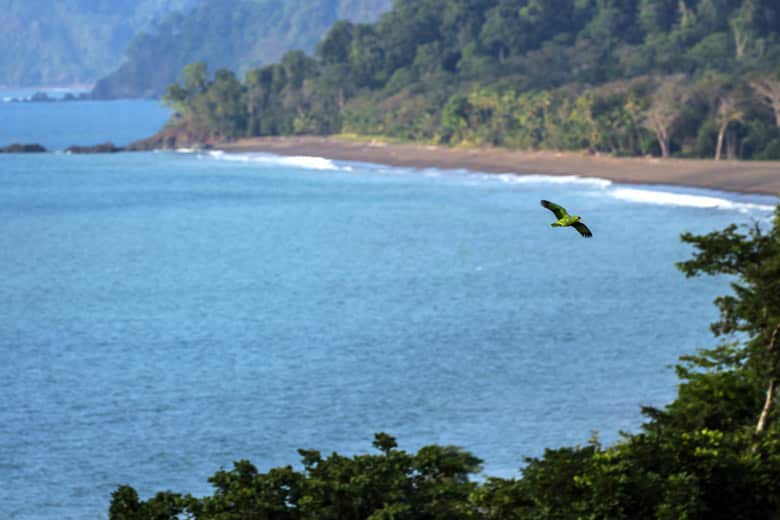 You also get a great view of Cano Island from the pool. As the sun sets, the sky turns cotton candy pink and purple and sultry gold and orange. The islands basks in the glow of these colors, making for a spectacular way to end the day.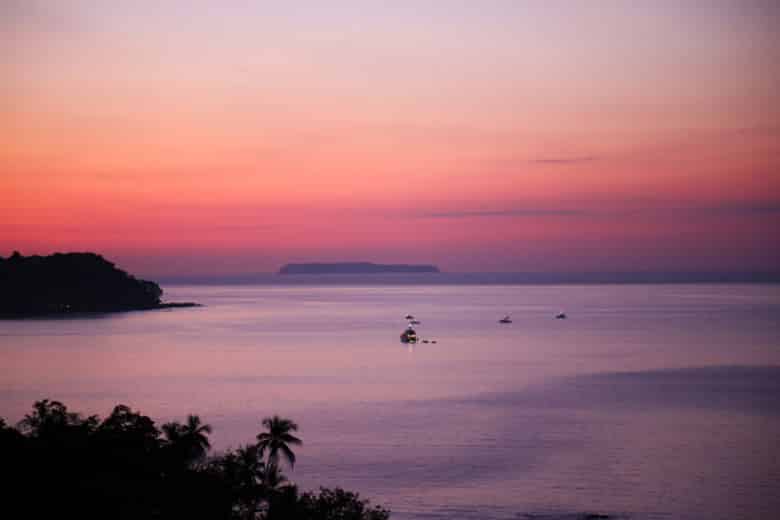 At this time you can enjoy a snack and drink at the rancho by the pool to satisfy your afternoon hunger pangs before dinner. They offer a different snack every day like ceviche, empandas and chips and dip. All delicious and fresh.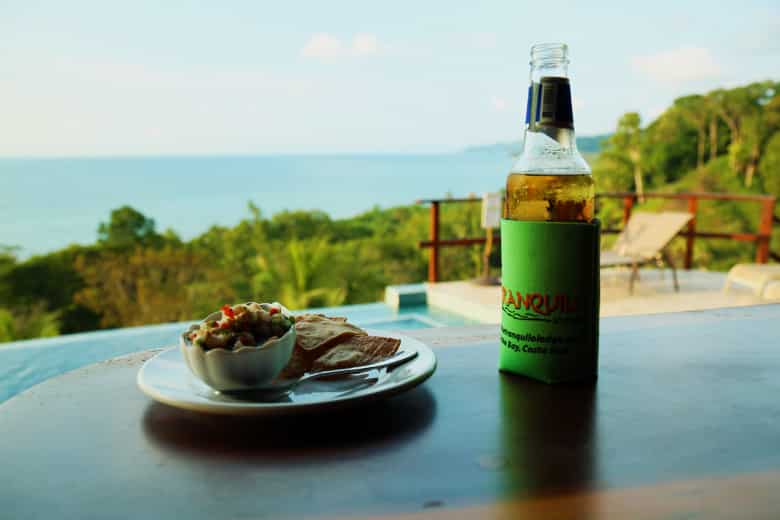 The food at Tranquilo Lodge is one of the best, if not the best we've had from a hotel in Costa Rica. Everything we ate was tasty and beautifully put together. We kept telling Herb, the owner to keep an eye on his chef or else someone will steal him away!
They use fresh ingredients, keeping it simple but flavorful combining traditional Costa Rican food with other types. The dessert was to die for such as their own home made ice cream and pie.
All meals are included when you stay at Tranquilo Lodge and it is absolutely worth it.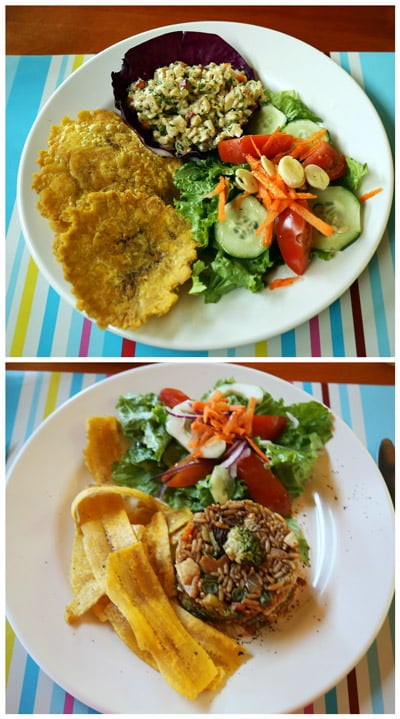 If you're not doing any tours, you can wander around the property and the nearby beach in the morning after breakfast. It's a short walk to the beach where you can look for shells and watch the birds. The waves are fairly calm at the beach you can take a dip if you want as well.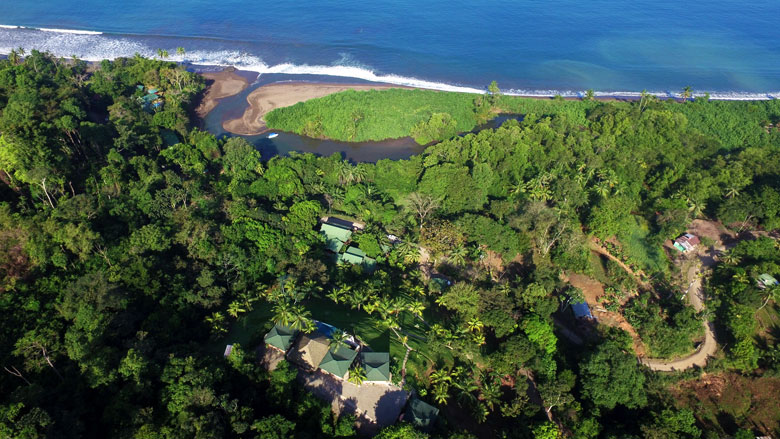 If you are doing tours, you'll be up early to take advantage of the whole day. Tranquilo Lodge can book tours for you, such as snorkeling at Cano Island, fishing, hiking Corcovado National Park, Rio Claro jungle adventure, night tour, canopy tour and more. Take advantage of one of the best locations to explore the South of Costa Rica and come back from a fun day to a cozy and luxurious room.
The best way to relax is to close your eyes as you sway in your hammock, listening to the gentle sounds of the ocean waves.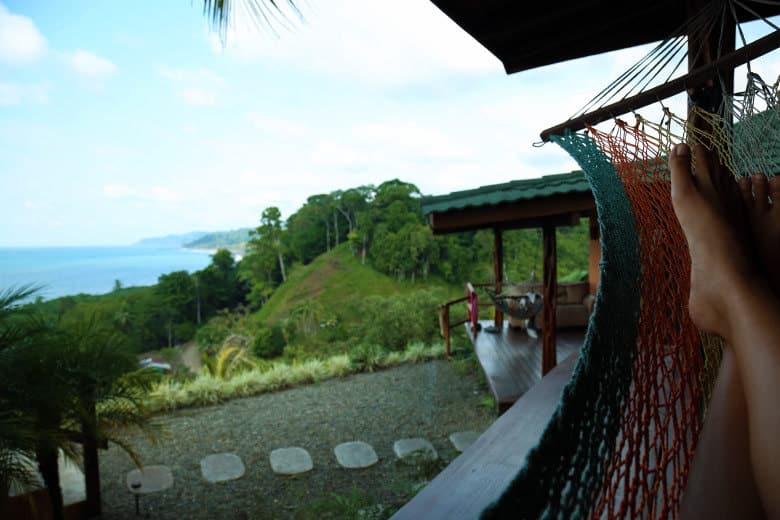 Tranquilo Lodge has everything you need for the perfect escape into nature without sacrificing comfort. Excellent food, spectacular views, ample wildlife and high end amenities are all waiting for you at the lodge.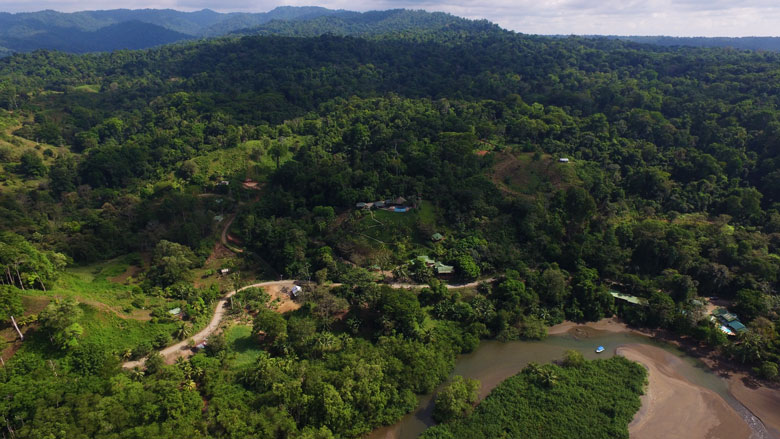 Now watch our video to see why you should pick Tranquilo Lodge as your home base in Drake Bay!
What to Know About Staying at Tranquilo Lodge
There are three ways to get there: plane, car and boat. Taking the boat from Sierpe to Drake Bay is a popular and fun way, you can read all about how to do it here. Just let the lodge know how you'll be arriving and what time so they can pick you up from the airport or the beach.
They provide all meals, let them know if you have any dietary restrictions.
Tell them what tours you want to do as soon as possible especially in high season as they need to reserve spaces.
They have 5 different types of rooms which can accommodate large groups and honeymooners.
All rooms have AC.
For more information, check rates here.
Huge thanks to Tranquilo Lodge for hosting us!