This recipe will be for sopa negra, or Costa Rican black bean soup. I love every kind of soup, but this one was a new one for me when I moved down here since I never ate beans before.
This is a healthy and easy recipe that is actually made from the leftover liquid when you make black beans in a slow cooker. Perfect for vegans (just don't add egg) and vegetarians! Pair it with some bread or rice and you have yourself a full hearty meal!
Costa Rican Black Bean Soup Recipe
Instructions
This recipe honestly doesn't take more than 20 minutes including all the chopping of veggies and such.
First you need the leftover black bean juice so when you make your beans, save the juice.
Next you need to chop and separate the vegetables.
Chop a white onion, cilantro and bell pepper into small pieces and peel the garlic cloves. You'll use this bunch for the blender.
Then chop red pepper and cilantro into small fine pieces, this is for the soup.
*Optional* You can also add some chopped green onion to both the blender and soup if you like.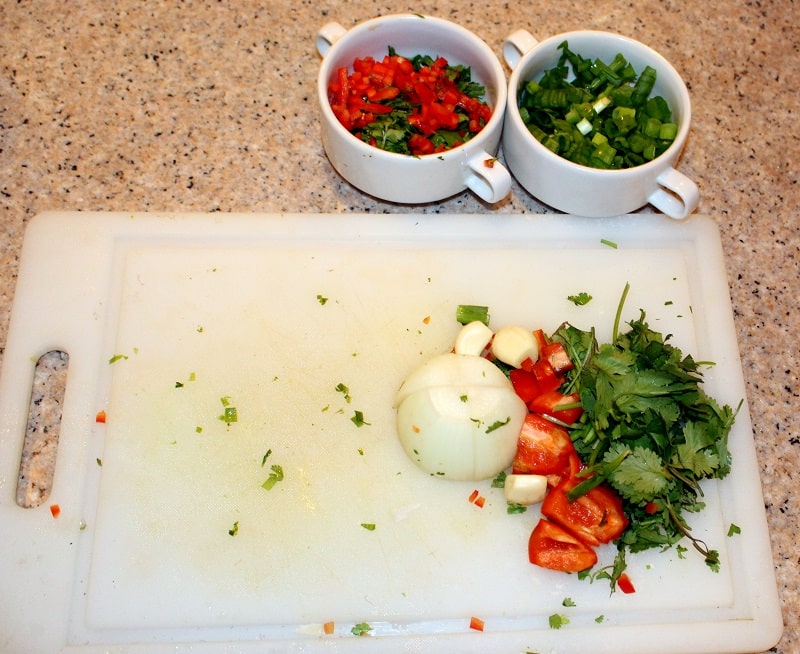 Now you got all your vegetables sorted out, get your blender out. Pour the black bean liquid into the blender along with some beans and then add your chopped vegetables.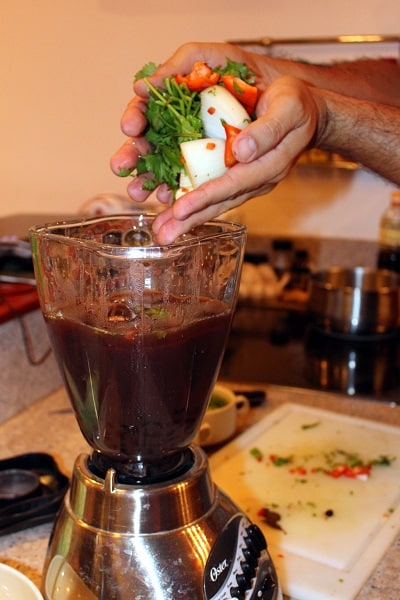 Blend until smooth.
Next, heat up a pot and add a bit of vegetable oil. When hot, add in the other chopped vegetables and stir for a minute or two. Then pour in the blender liquid.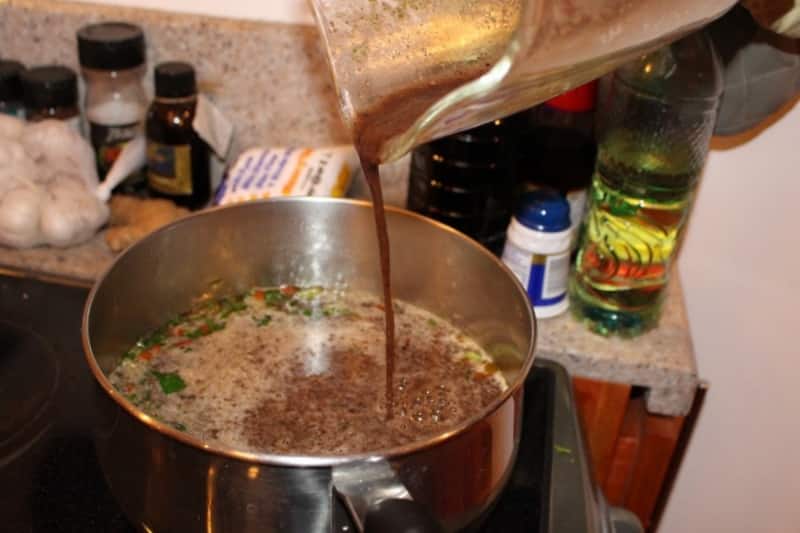 Now add your eggs, however many you want.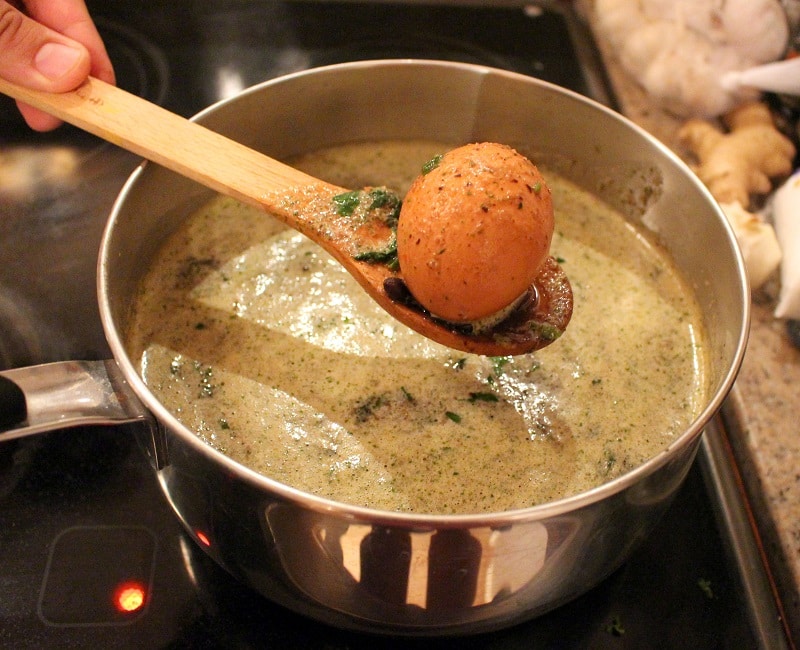 Let the soup boil for about 8 minutes (or however well done you want your eggs) and the veggies soften.
And ta-da! You're done! Dole out the soup plus an egg and add some rice which is traditionally how the soup is eaten. Yummy! (I feel like this is self explanatory but you need to peel the egg).
Costa Rican Black Bean Recipe Ingredient list
This is enough for 4 servings. Yeison and I each had a bowl and saved two more bowls for later.
1 small white onion
1 chile dulce (bell pepper)
3 garlic cloves
10 sprigs of cilantro
4 eggs
1 liter of black bean juice
3/4 cup black beans
*Optional* 2 green onion, a couple jalapeno or Panamanian pepper. Or use red pepper flakes for spicy
Chop the white onion, half the cilantro and chile dulce into small pieces and peel the garlic cloves. Set aside.
Finely chop the rest of the cilantro, chile duce and green onion. Set aside.
Add the black bean juice and beans into the blender along with the first set of vegetables. Blend until smooth.
Heat up a pot and add some vegetable oil. When hot, add the finely chopped vegetables and stir fry for about 2 minutes.
Add the entire juice from the blender into the pot and add the eggs.
Boil soup for about 8 minutes until eggs are well cooked.
Serve with a side of rice.
Want to cook like a Costa Rican? Here are some more recipes and posts about Costa Rican food!
Introduction to Costa Rican food