If you're looking for a unique, once in a lifetime experience in Costa Rica, consider taking a scenic helicopter tour. Helicopter tours are becoming more popular as travelers are looking for a way to see the country from a perspective not many other people get to.
**Unfortunately Fly Adventure Air has closed permanently in 2021 but there are some other helicopter tours slowly opening up like VIP Heli Services**
Scenic Costa Rica Helicopter Tours
We did a coastal helicopter tour around the Papagayo Peninsula and Northern Guanacaste beaches. It was 30 minutes.
Coastal Tour
Their coastal tour goes around the Guanacaste coastline so you can see exactly where the province's nickname of "Gold Coast" came from. You'll fly around Bahia Culebra to Danta Beach and see Playas del Coco beach, Hermosa, Ocotal, the Gulf of Papagayo, Monkey Head and Tortuga Islands, Playa Matapalo (Riu Hotel) and all the hidden white sand beaches.
Sunset Tour
The sunset tour is the same as the coastal tour but during sunset. You get stunning views of the coast during "golden hour" and return to base under the sunset. This is a 30 minute tour.
We did the sunset tour in February and it was an awesome experience. I had never been in a helicopter before so I was a bit nervous but the pilot was very comforting and reassuring. Even though it was windy out, he piloted us as smooth as possible and I felt very safe.
Here are some photos from our flight. We saw some beaches we'd never seen before!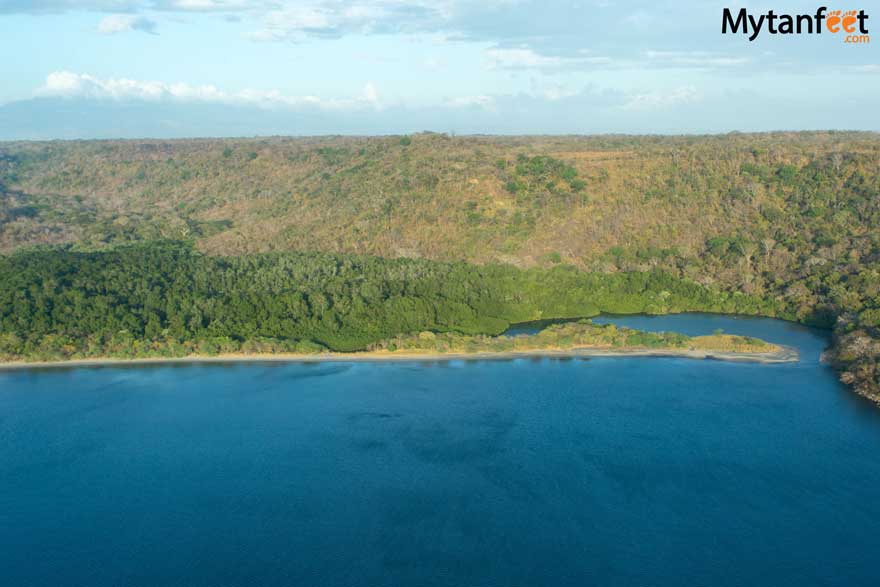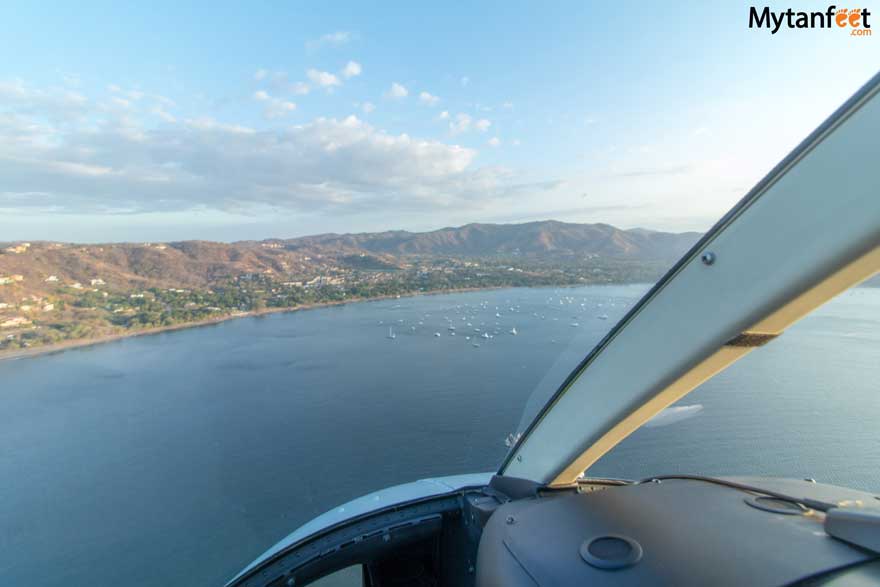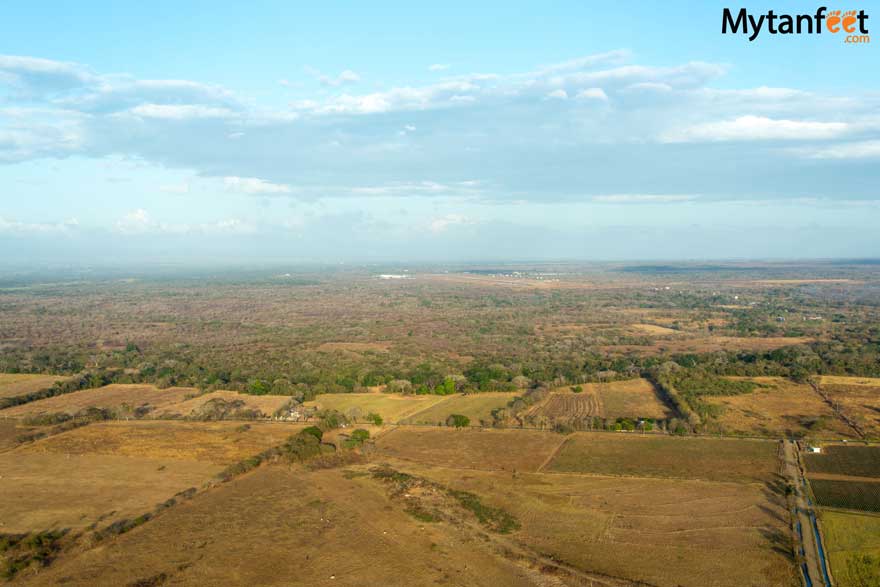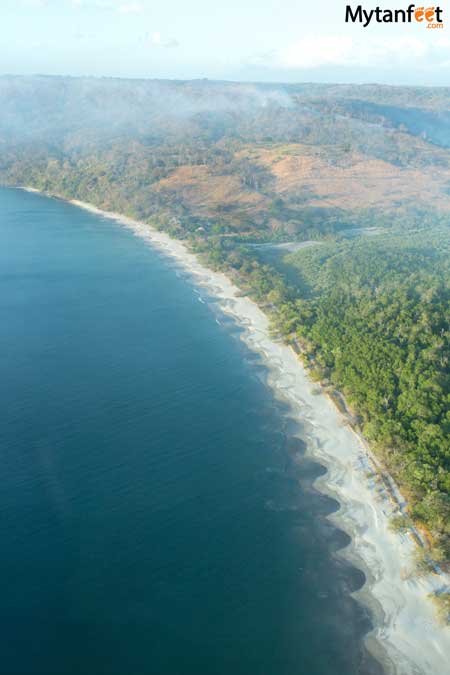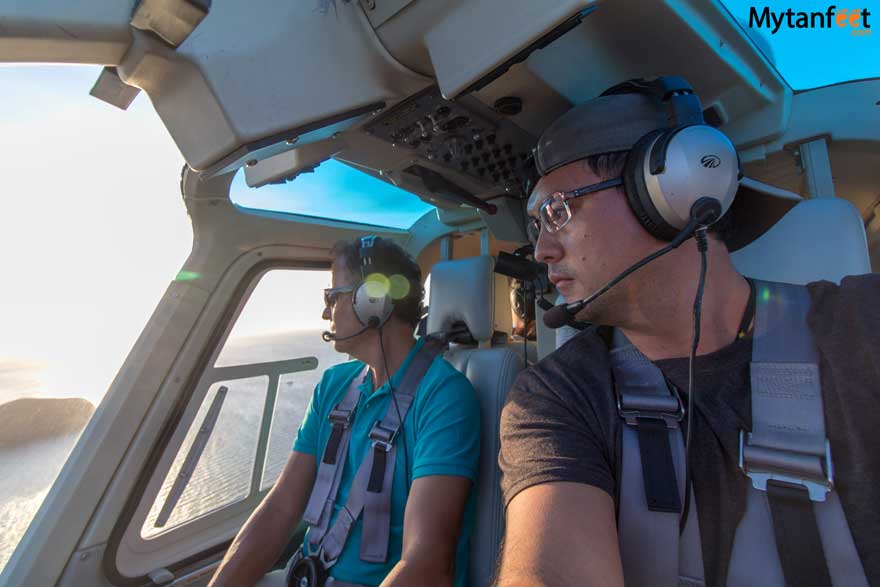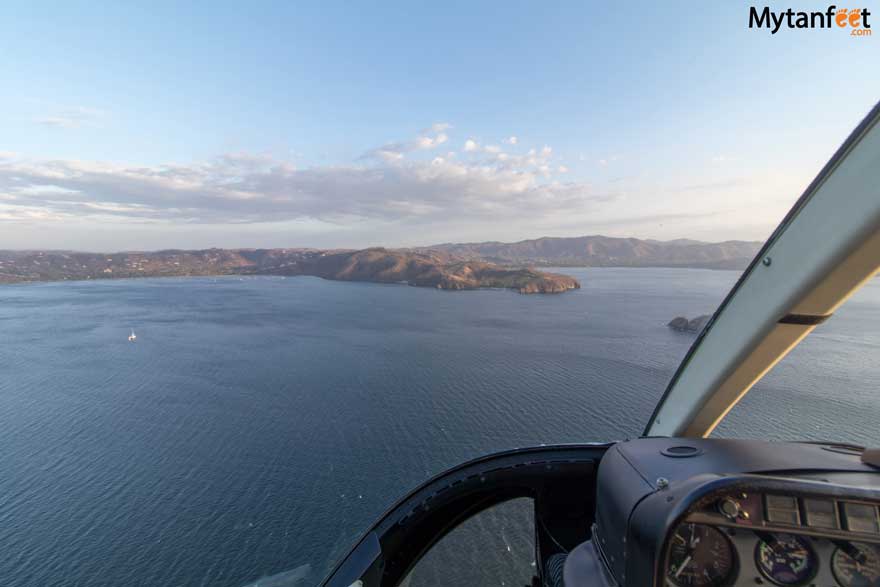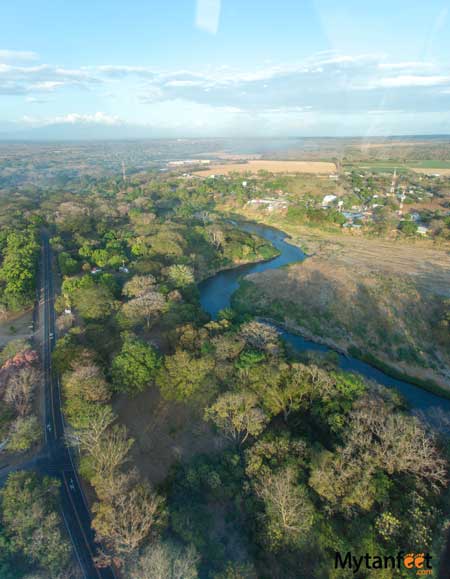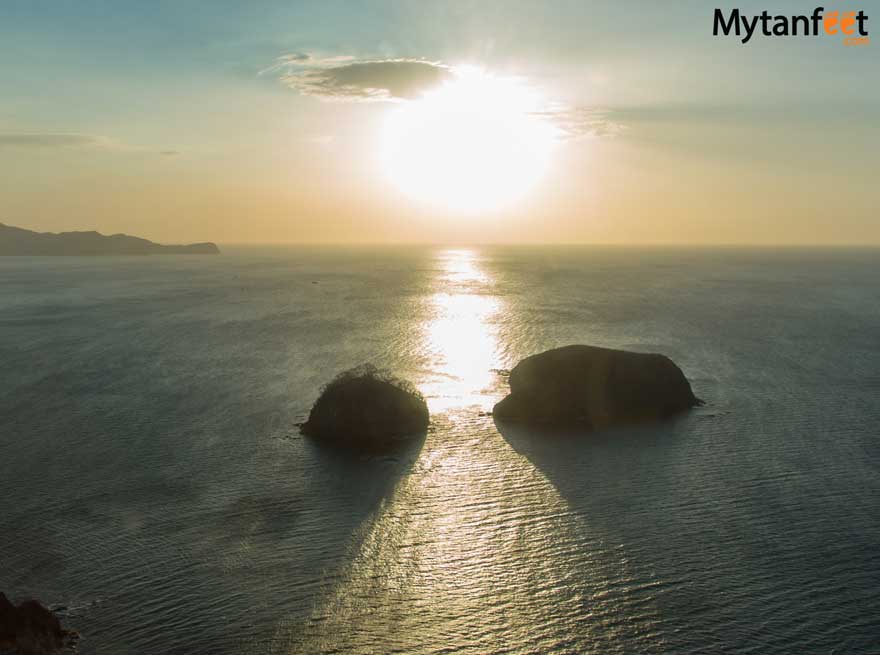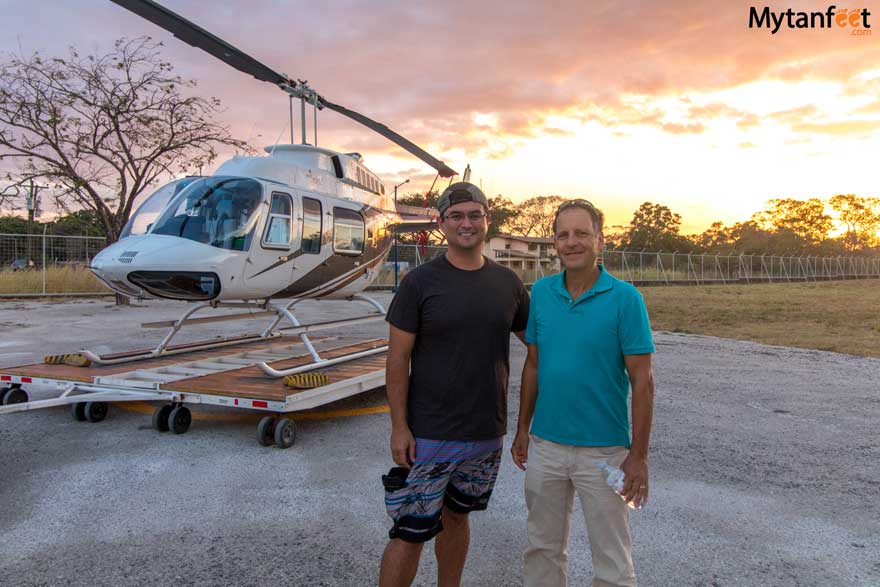 You can also watch our video of the tour below!
Costa Rica Helicopter Charters and Transfers
Helicopter charters and transfers are popular for those wanting to travel in luxury and style to pretty much anywhere in Costa Rica. If you want to do a transfer from Guanacaste to Arenal, they offer that. Want to go from Liberia to Santa Teresa? They can do that too. If you want to charter a helicopter, they can provide that as well.
Read about other tours in Costa Rica that we have discounts for below!
Rio Pacuare white water rafting