This is a recipe for a dish that isn't quite as well known in Costa Rica but still very traditional. Arroz Campesino, farmer's rice in English is named rightly so because it is a dish packed with nutrients to fill up the stomachs of hard working farmers back in the day. It's not common to see it on menus even at sodas but you can easily make it at home if you want to try a different Costa Rican dish.
Yeison's mom graciously let me photograph her to help me bring this recipe to your kitchen so you can tell everyone you made an authentic Costa Rican dish brought to you personally by a Tica who cooks amazing homemade Costa Rican food. There are Amazon affiliate links in this post.
Arroz Campesino Recipe
You can eat this dish on its own or add other side dishes to it. In Costa Rica they would most likely add a salad and fries, maybe some beans to make it sort of like a casado.
First, chop your vegetables which are onions, cabbage and chile dulce (bell pepper). Grate the carrots.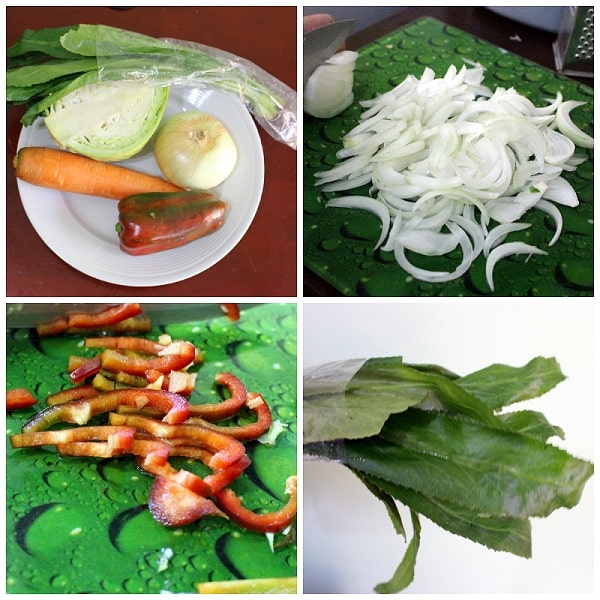 Next, we need to cook the pork. Add the water, some salt and the pork to a pot. Then another ingredient they use in Costa Rica is culantro, the green one in the picture above. Cut it into small pieces, add it into the mix and bring it to a boil until the pork is thoroughly cooked.
Take the pork out to cool and shred when it's not too hot.
Save the broth cause we're going to use it later to cook the rice.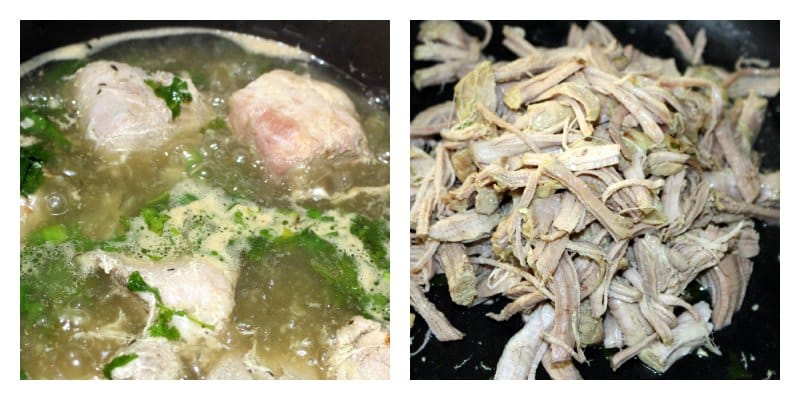 Now we need to saute our vegetables so add the onion first and after about a minute, add the chile dulce and saute until the vegetables are soft. The add the carrots and cabbage, mix a little bit, season with salt and paprika and then put a lid for a few minutes.
Once the vegetables are nice and soft, put a little oil in a rice cooker and put the veggie mixture in there. Add the uncooked rice, the pork and the broth.
Here you can add a little bit of pepper or red pepper flakes if you like it with a bit of a kick.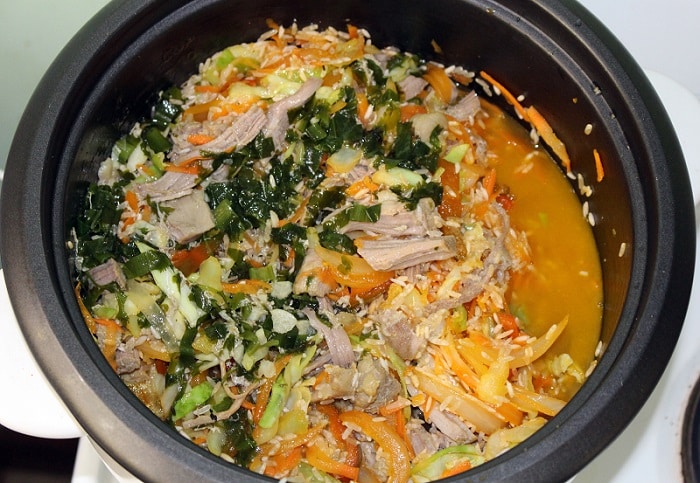 Add a pinch of Salsa Lizano, a teaspoon of tomato sauce and sugar. Put the lid on and let it cook.
Once it's done, you can eat it as it is, add some a salad or whatever else you like and there you go! A hearty meal with lots of veggies and meat.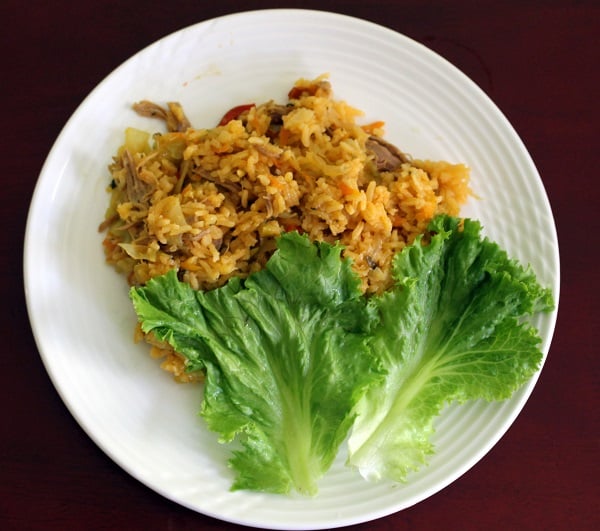 Ingredient List
This is enough for 4-6 servings.
1 kilo of pork shoulder
1 cabbage
1 whole white onion
1 bell pepper
1 sprig of culantro
3 cups of rice
1 large carrot
Salsa Lizano
Paprike
Salt and pepper
Tomato sauce (you can skip this or use ketchup)
Sugar
Chop onion, cabbage, culantro and bell pepper. Grate carrot
Cook pork shoulder in a pot with water, salt and culantro. Take out to cool when thoroughly cooked and shred the meat. Save broth.
Saute vegetables until soft and add a bit of paprika and salt
Add vegetables, pork, broth, Salsa Lizano, tomato sauce, sugar and uncooked rice in a rice cooker.
When done, serve and eat!
Want more Costa Rican recipes? Here they are!