When it comes to choosing a hotel in the Central Valley cities like, most people don't want to stay downtown. It's crowded with limited parking, loud and can be sketchy at night. The Central Valley is actually quite beautiful – once you get outside the city. You can drive ten minutes out of downtown and up the hills for lovely views and a relaxing atmosphere and this is what most people look for. And that includes us!
So when we needed a place to stay in Heredia city, we wanted somewhere close since we needed to go into San Jose for work purposes but far enough away that we weren't disturbed by the city noise. We found a charming hotel in Santo Domingo, right outside of Heredia that fit all those needs, Hotel Bougainvillea.
This hotel is actually a favorite among locals and one of Yeison's friends even got married there. Hotel Bougainvillea is known for its huge botanical garden, making it a popular choice for weddings.
We stayed 3 nights in their mountain view room on the 2nd floor. If you're looking for a hotel in Heredia but not downtown, this is an excellent choice. Read our review to learn more or click here to check rates.
The Hotel Property
Hotel Bougainvillea isn't just for brides and grooms, but for business travelers as well with their 5 conference rooms, restaurant and bar. Every morning we saw conventions going on and even a wedding! At breakfast, we noticed many interviews and business meetings going on.
The entire property is fairly large with a swimming pool, tennis courts, gym, mini spa, business center and 4 hectares of garden. You can say it's like a hotel in a botanical garden instead of the other way around!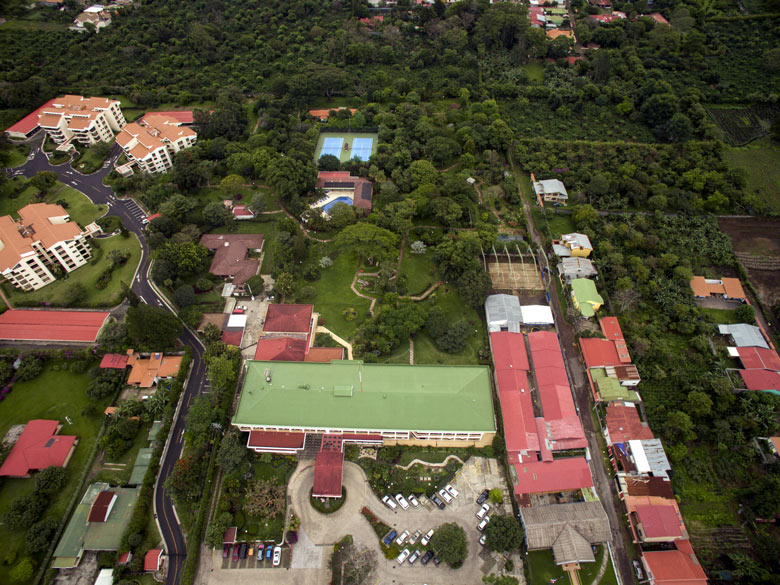 Besides the beautiful flowers intricately placed around the hotel, there are also displays of unique gems and stones. The combination makes the entire hotel very pleasing to the eye, and very refreshing the moment you step into the lobby.
The Rooms
We stayed in a mountain view room with two full beds and a balcony. From the balcony we had a view of the city and the Central Valley mountains.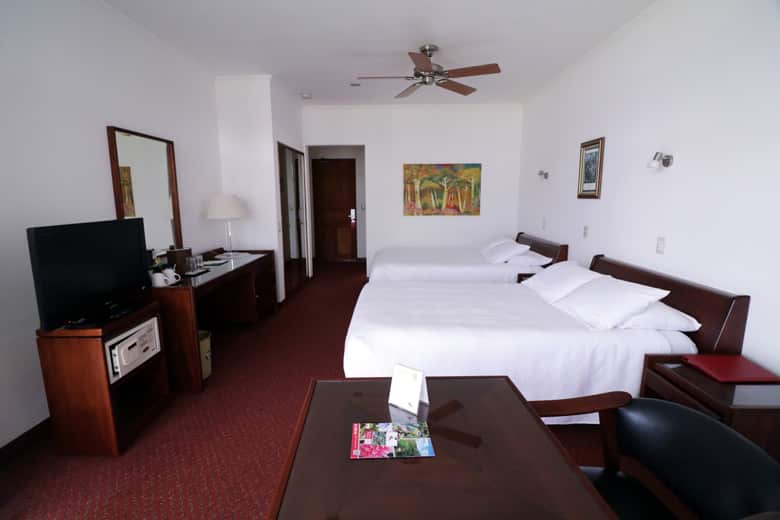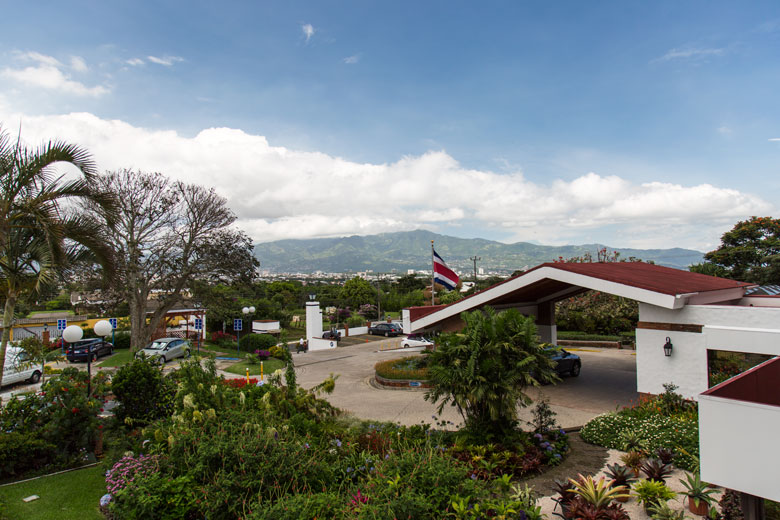 Our room had plenty of space with a closet, small sitting table and chairs, a desk and more chairs on the patio. It was relaxing to sit outside people watching and listening to the thunderstorms. Very clean, comfortable and spacious.
The Botanical Garden
The highlight of the hotel is obviously the garden. We spent a whole morning wandering the trails, bird watching and butterflies and checking out the many different plants, trees and flowers. You can see why this is a favorite for locals to get married, it's such a picturesque spot!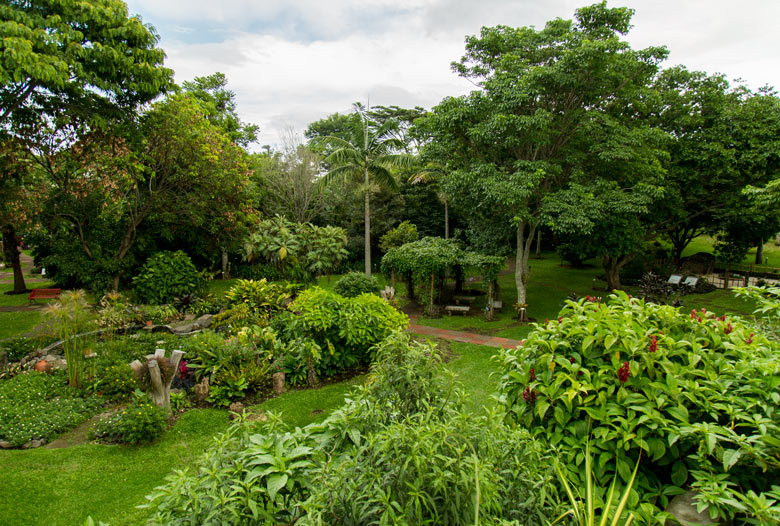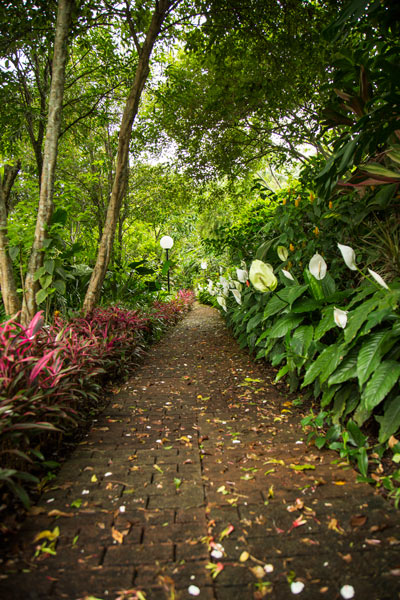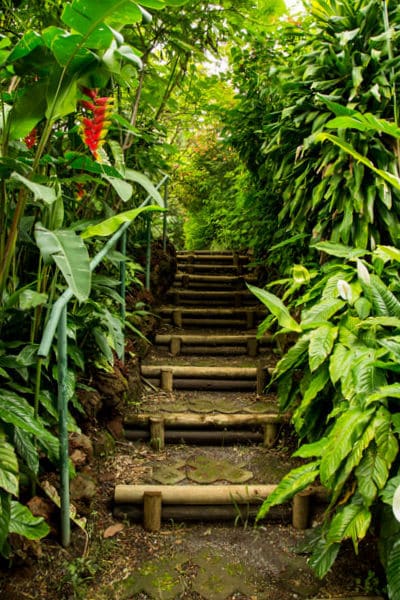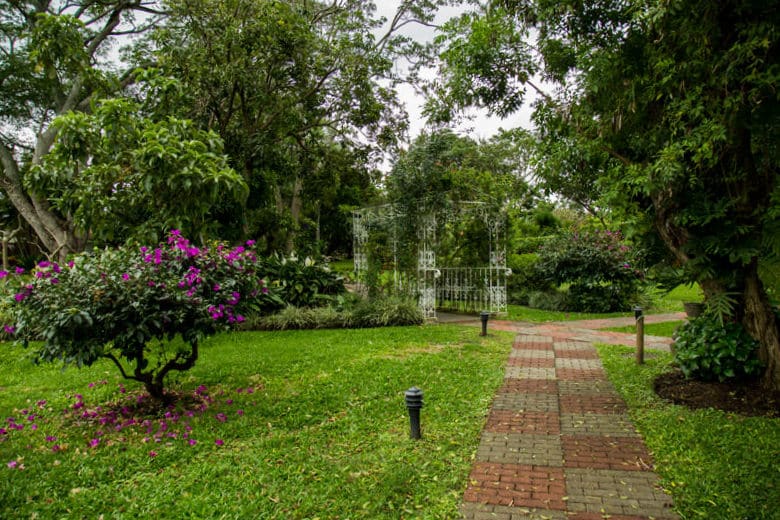 Thoughts
We had a great time at Hotel Bougainvillea and loved that it wasn't too far or too close to the city. For those reasons, this is especially a good choice for travelers who aren't renting a car. Some hotels in Heredia are up in the hills in the middle of the forest which requires a vehicle. However, since Hotel Bougainvillea isn't that far away, travelers can take a taxi or grab a bus to downtown easily.
The breakfast buffet is excellent, the views are beautiful and it's a great place to go where the locals go. The only thing that I wish they offered was queen or king beds. They do offer king size bed but with an extra charge of $10. Also, I recommend getting a garden view room. It's a bit more expensive but it's worth it. The mountain view is nice but you hear all the cars and honking all day and night.
Watch our video to see the hotel!
Click here to check rates (affiliate link).
Looking for things to do in the Central Valley? Check these articles out!
Big thanks to Hotel Bougainvillea for hosting us!