One of the Gulf of Papagayo's best feature isn't the fancy luxury resorts or the luxury yachts in the marina, it's the beaches. Thanks to the many bays and inlets, there are a plethora of gorgeous white sand, boat access only beaches with calm waters. One of those beaches is Playa Huevo or Egg Beach and it's one of our favorites to visit.
This beach isn't accessible by foot which makes it one of the best secret beaches in Costa Rica! Read our guide to find out how you can visit and why this beach is so amazing.
***As of March 2023, they are building a Ritz Carlton resort on Playa Huevo so until it is completed around the end of 2024, this beach is still boat access only. When the resort is built, I don't know if they will have an entrance for the public to visit by car but all beaches are public in Costa Rica. Will still be able to visit by boat but it won't be the same. They have closed the trail up to the viewpoint already and there's huge trucks, cranes, noise and construction on the entire top ***
Location
Playa Huevo isn't on Google Maps but here it is below: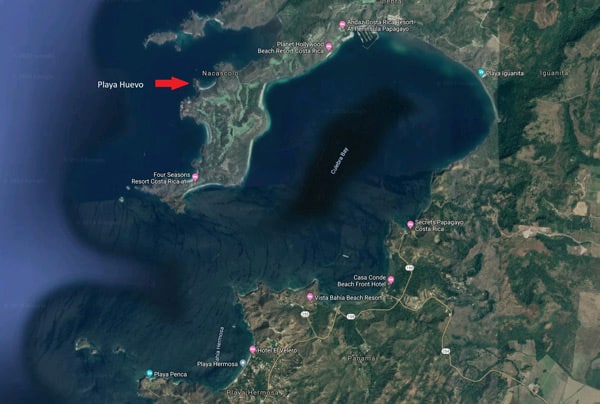 Playa Huevo is in the Gulf of Papagayo in the Guanacaste province.
Boating Tour
The best and only way right now to get to Playa Huevo is on a private boating tour. Private tours are the best because not all open sailing tours go to Playa Huevo every trip.
On a private boating trip, you can stay as long as you want at Playa Huevo and the captain will take you there during the optimal times and best conditions. We love visiting on a private tour because when it's "crowded", our captain will let us visit later when it's empty so we've had this beach all to ourselves many times!
You can depart from Playas del Coco (easiest). From Coco, it takes about 20 minutes to boat over.
The Beach
Playa Huevo is one of our favorite beaches in the Gulf of Papagayo. It's small with soft sand, gorgeous clear waters and very calm waves, perfect for swimming and bathing. Although it's one of the more popular beaches in the Gulf, the most amount of people we've ever seen was 10.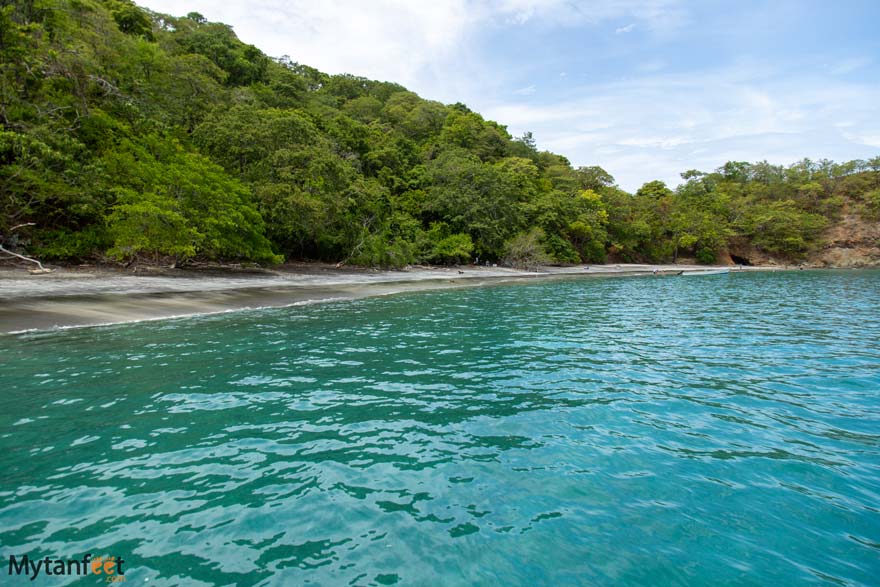 This beach has 2 awesome features: caves and a beautiful sea cliff view. Usually when we visit Playa Huevo, we stay for a couple hours because it's so nice!
Can you swim or snorkel at Playa Huevo beach?
Yes! The waves are fairly calm and perfect for swimming and sunbathing. Snorkel is also good at Huevo on the rocky reefs. We have seen colorful fish, sea urchins and once some manta rays around there. We also like to stand up paddle at this beach since waves are calm.
Here are some photos of this beach.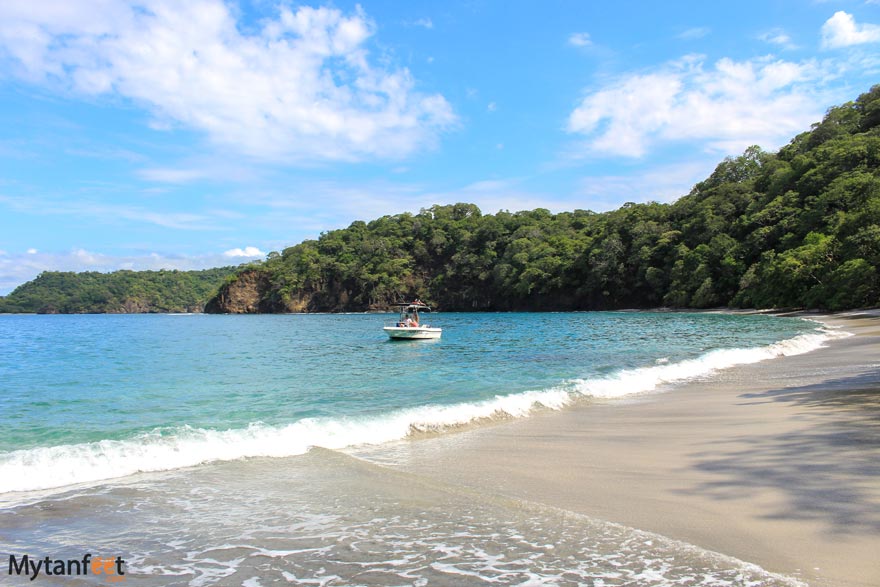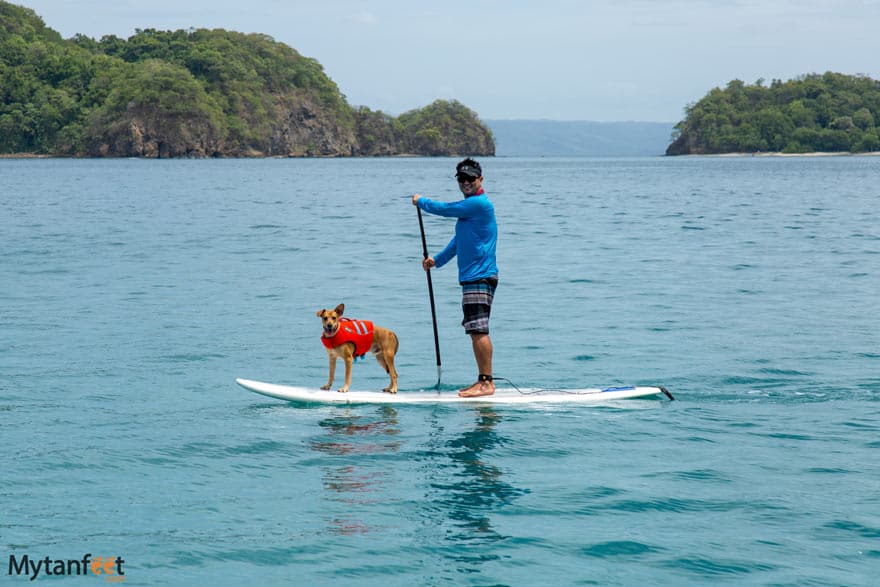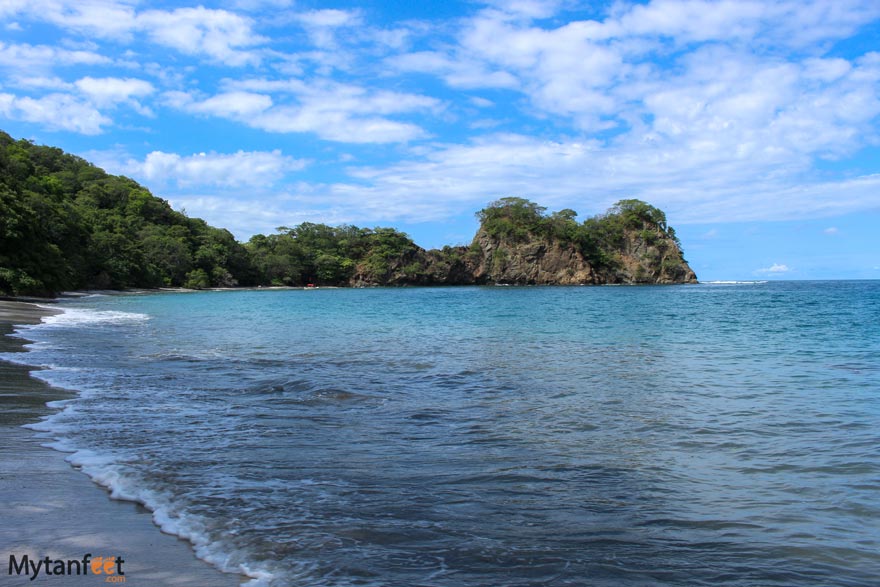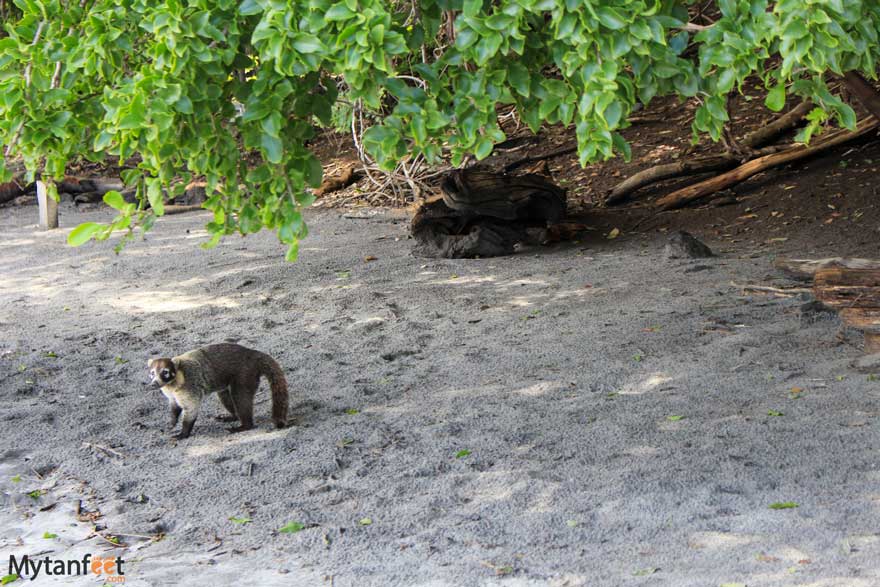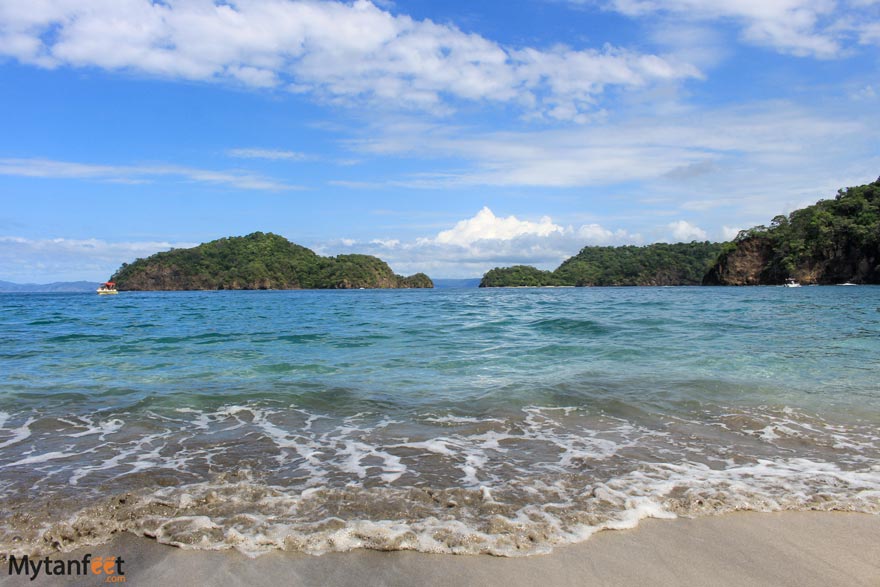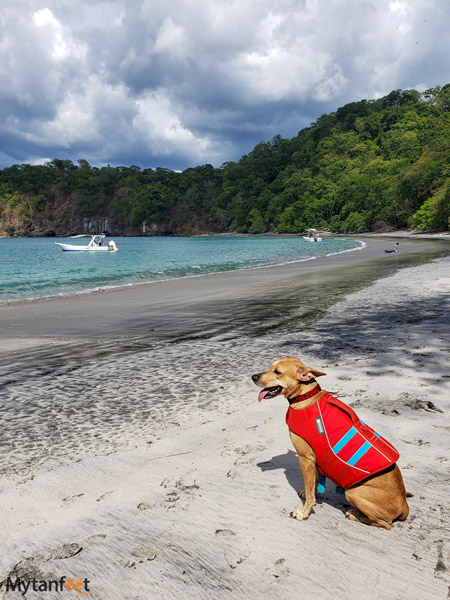 Huevo beach has soft, darkish sand and you can go in high or low tide. It's more fun in high tide because then you can play in the spray of the waves in the caves. All those photos were taken during rainy season (May, June and September). If you go during the summer months like January to April, the hills won't be green, they'll be yellow and look more bare. But still beautiful!
Video
Here's a short video of this beach.