After ten years of living in Costa Rica, I've finally received my Costa Rican residency! I'm so excited to finally officially immigrate to Costa Rica and leave behind the "expat life" aka perpetual tourist. I took the route of residency through marriage to a Costa Rican.
Please note I'm not a lawyer or know much about immigrating to Costa Rica beyond my experience. I am just someone who went through the process and wanted to share it. If you have any immigration questions, please consult a Costa Rican immigration lawyer.
Residency Through Marriage to a Costa Rican
There are 5 main options for a foreigner to receive Costa Rican residency: retiree (pensionados), fixed income (rentistas), investors and parents of a Costa Rican child.
Residency through marriage to a Costa Rican grants a temporary residency valid for 1 year, renewable for additional 1 year periods for 3 years. After 3 years of temporary residency, you are then eligible for permanent residency. I no longer need to leave every 90 days since I'm not a tourist anymore. I can also work legally in Costa Rica being married to a Costa Rican.
Another option for foreign spouses of Costa Ricans is citizenship. Must have been married for at least 2 years and been in Costa Rica for minimum 2 years. (I have my personal reasons for not taking this route at this moment).
I hired a lawyer to help me with the residency process.
Paperwork Required
The foreigner must collect their birth certificate and background check.
The birth certificate and background check must come with the apostille (form of authentication for countries that are in the Hague Convention of 1961 which includes United States and Costa Rica). I prepared my birth certificate and background check documents before we got married.
My lawyer prepared my other documents such as the marriage certificate and application.
Birth Certificate
I requested my birth certificate via a site called Vital Check. Since Arizona doesn't offer the birth certificate and apostille at the same time, I had to physically mail that birth certificate to the Arizona Secretary of State office to get my apostille.
The Vital Check birth certificate cost me $51 USD. I requested 2 day shipping and Vital Check charges a $12 fee. In order to get my Arizona apostille, I mailed my birth certificate, a check of $3 USD and their apostille application form along with a pre-paid return envelope.
The birth certificate came very quickly and I mailed it to Arizona the same day I received it. In all, it took 3 weeks to get my birth certificate with the apostille. You will have to check the requirements of the US state you were born in to see how to get your birth certificate apostille.
Background Check
Since I was born in the United States, I had to get my FBI Background check. Unfortunately I had to do this twice: once in the United States on my own, once in Costa Rica. As the background check document took a really long time, it expired by the time my residency application was entered into the system.
If you're physically in the United States…
Getting the FBI background check document is not difficult to do on your own in the US. First, you must get your fingerprints. I was in the US at that time, so I did my fingerprints at the local sheriff's office ($16).
I applied online to get my background check on the FBI website ($18 USD). After I did my fingerprints, I sent them to the FBI. My PDF results arrived via email one week later.
Then to get the apostille, I mailed a hard copy of my background check, a check for $20 USD, the Request of Authentications Service form filled out and a self addressed prepaid envelope to the office of Authentications (website with information: https://travel.state.gov/content/travel/en/records-and-authentications/authenticate-your-document/requesting-authentication-services.html).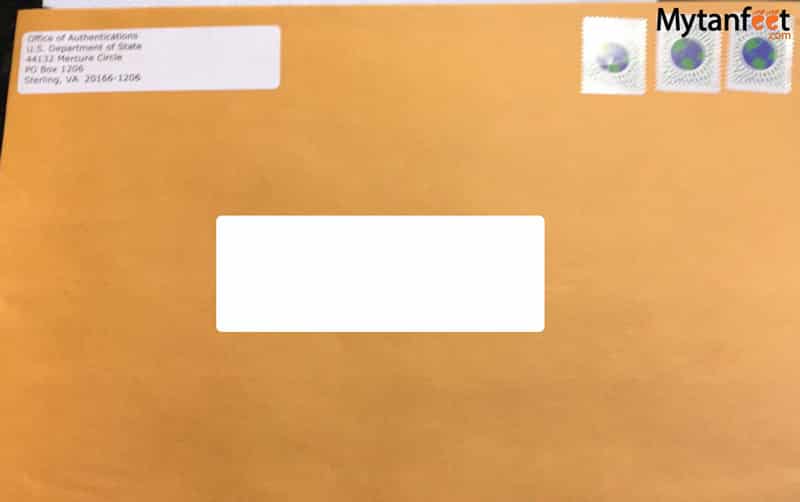 My FBI background check with apostille was sent back to me 5 months after I submitted it. COVID delayed this process greatly as it didn't used to take this long.
Unfortunately, these documents are only valid for 6 months so even though we submitted my application right away, when the Costa Rican immigration finally processed my application, it expired. I had to get my birth certificate and background check documents again.
Getting the FBI Background Document in Costa Rica
As I was not planning to go back to the United States for an extended period of time again, I did my fingerprints in Costa Rica. I hired another immigration lawyer to help me with this process to make it easier. In the meantime, my lawyer filed an extension for my residency application.
I did my fingerprints in San Jose and received the apostille FBI background check documents three months later. This cost around $600 USD for the entire service. When my documents arrived in Costa Rica, we submitted it right away.
For my birth certificate, I had to order it again from Vital Check and my sister in law helped me with mailing it to Arizona. Then she mailed it to me in Costa Rica from the United States via UPS, this cost around $125 USD and it arrived in a week.
Rest of the Process
Meanwhile, I went to Ciudad Quesada to get fingerprinted for Costa Rica. They asked me some questions about my relationship with Yeison and my time in Costa Rica. I submitted those fingerprints to my lawyer as well as photographic proof of our relationship and passport photos.
I also sent in my last tourist entry stamp at the same time and a week after that, we got an appointment for a couples interview in Liberia to prove our marriage was legitimate.
After we completed our interview, we received approval for my residency one week later. On that day, I paid the last two payments required at BCR. I had to enroll in Caja and then got another appointment at immigration to submit that proof and get my fingerprints/photo done for my DIMEX card. Then after that, I went to Correos de Costa Rica to pay the last payment for the ID card (DIMEX).
My cedula arrived one week later at Correos and I picked it up there.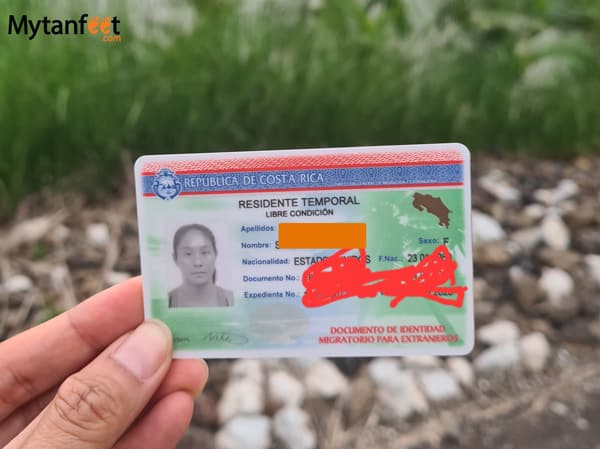 Overall
It took in total 1 year to get my residency. It unfortunately took longer than expected due to the expired documents and we had to spend some more money to get them done again but after we submitted the documents the second time, I got my approval in less than a month.
I'm very excited to finally have my residency and to continue to building my life in Costa Rica with Yeison! I can now officially say PURA VIDA as a Costa Rican resident!
After I received my residency, I homologated my driver's license to get a Costa Rican driver's license right away. Find out how I did it in the link.
Renewal
About 2 months before my residency expired, I contacted my lawyer to help me renew it. Since appointments were difficult to find, I wanted them to make the appointment for me as we were going to be in and out of the country.
I got an appointment end of May and it was super easy. My appointment was at the VES in Pavas. My lawyer sent me the list of requirements which she prepared for me: renewal payment to the bank, official notarized document that Yeison and I were still married, the signed consent form and my CAJA Number.
I arrived at my appointment 30 minutes early to make a payment to the windows of Correo and then waited for them to call my name. Once my name was called, I went in, gave them all my documents, he took my picture and I signed a couple of things. Everything was fine but there is a huge delay in the printing of new Cedula cards so although I was approved at the end of May, I won't get my card until at least beginning of September.
*Update mid July – I received a text message from Correos de Costa Rica that my DIMEX was in, earlier than end of August. Now I'm all set with that card until July 2024!*